Surely by now, you must have heard of "Frozen," the upcoming film from Walt Disney Animation Studios (WDAS.) In case you haven't, here's one of their latest trailers:
To better appreciate the work that went into this film, WDAS invited us to hear from some of the artisans that collaborated to produce it.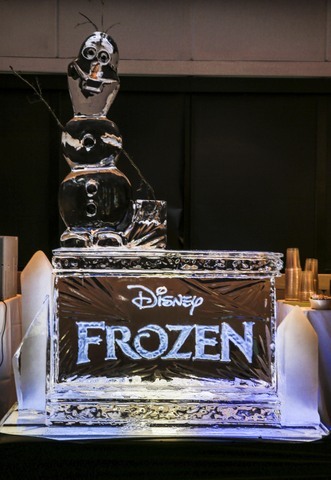 In the first panel, "The Artistry of Arendelle," Assistant Art Director Lisa Keene, Art Director Michael Giaimo, and Visual Development Artist Brittney Lee showed us some of the research the art department conducted to construct the fictional kingdom of Arendelle.
With the blessings of John Lasseter, the art direction team went on a research trip to Norway, from which they took away three major design components: Fjords…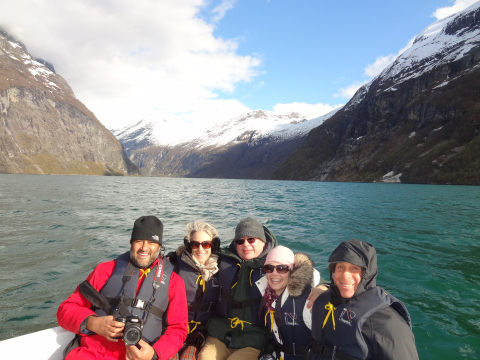 Stave churches…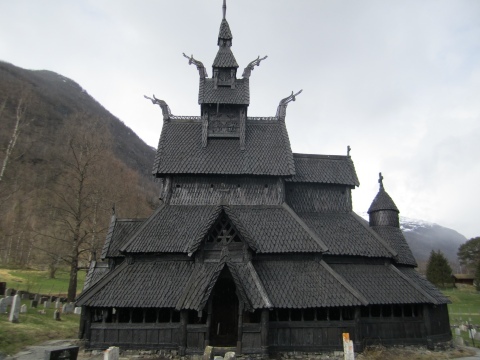 And the idea of Rosemaling, the folk art decorations that adorn both the architecture and the characters in the film.
All three combine to give an appearance to the castle complex of Arendelle unlike any of the other Disney films, with the "rustically elegant" castle nestled beside a lake, surrounded by the massive vertical faces of the fjords.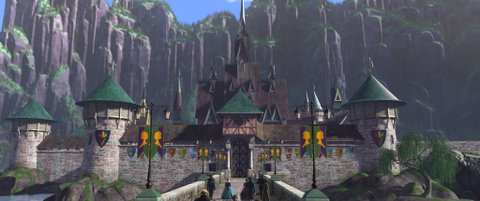 On the subject of snow and ice, they described the conceptual difficulty of lighting and coloring something that, on the surface, is completely monotone. As they continued to examine the subject, however, they found a wide variety in the quality of light that filters through icicles or reflects off crystals, and additionally added in coloration through Elsa's magic.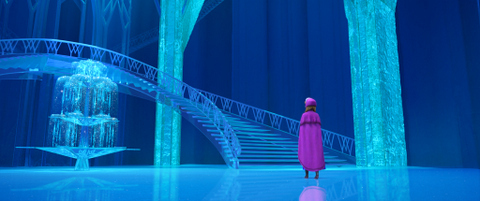 To research this, they visited ice hotels in Quebec and studied the ice structures lit from within.
Ultimately, the jewel-like palette of the film reflects both the physically realistic quality of light found in nature, and the more magical elements introduced by Elsa and her emotions.
They finished by talking about how each character incorporates rosemaling distinctive to their personas into their costuming–Anna being carefree and light, has floral motifs, while Elsa's dress is initially reserved, and then subsequently snowflake-based after her power is set free.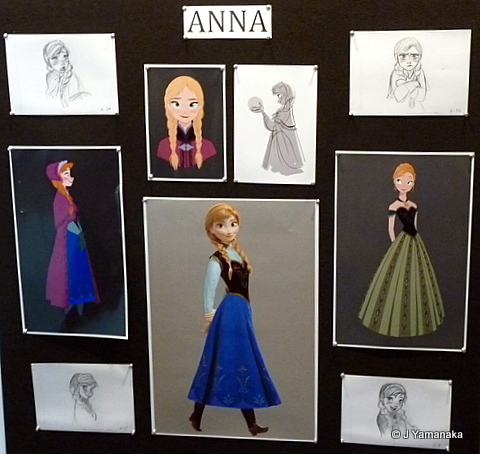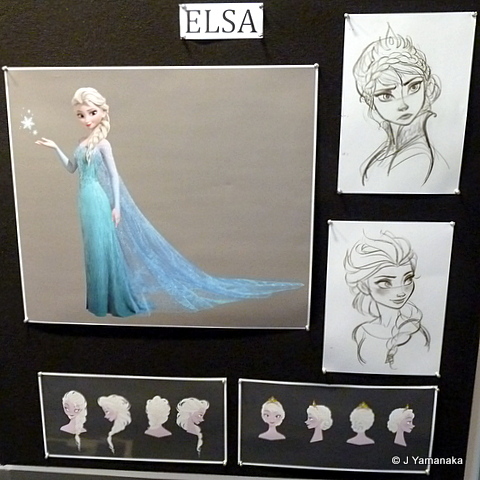 Elsa's snowflake theme is shown even in the ice castle she creates for herself, a six-sided structure that grows by mimicking the growth patterns of crystals.
Next up was "Meet the Directors and Producer of "Frozen," in which Producer Peter Del Vecho and Co-Directors Jennifer Lee and Chris Buck spoke on a number of different topics touching the development of the story and the process of putting the various pieces together to make a movie.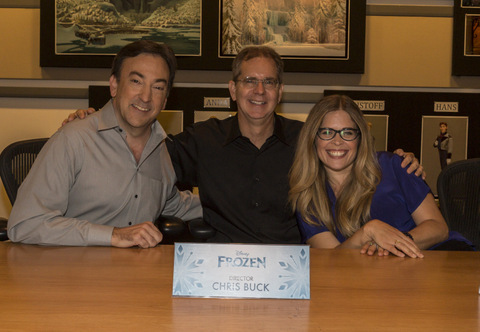 Some of the items discussed:
–When the story was initially conceived, the girls were not sisters. This relationship was added later, to give them an additional emotional bond.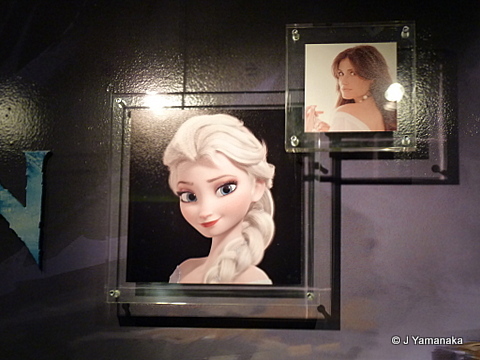 –The ending (which we were not shown,) is original and distinctive enough that it never changed from inception. Their main concern through script development was to ensure that the story earned the ending.
–Robert Lopez (The Book of Morman, Avenue Q) became involved as songwriter from a past project he had done with Del Vecho.
–Challenges included being asked to move up the finishing date, which required them to start production while they were still developing the story.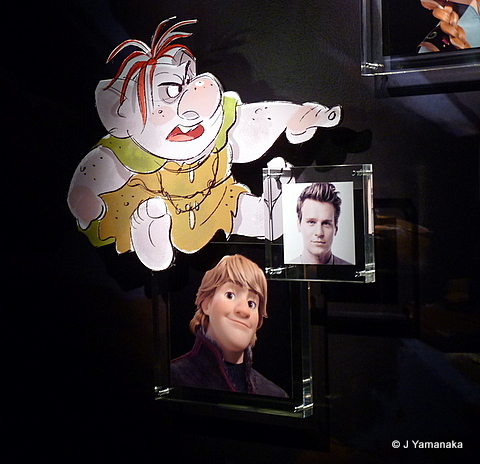 –While Elsa is seen as the antagonist in the trailers, she and Anna are created to both have issues and arcs that need to be resolved. The true villains of the piece are those that exploit fear for their own personal gain.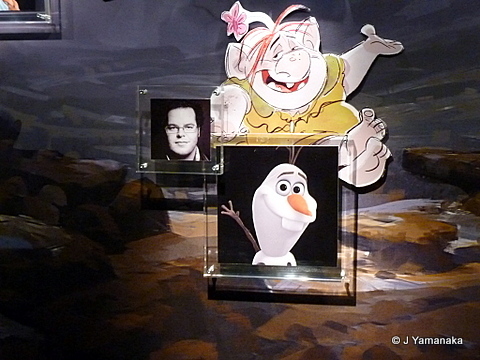 In "Acting Through Animation," Head of Animation Lino DiSalvo and Animation Supervisors Wayne Unten and Becky Bresee recounted all the different measures they took to breathe life into the cast of "Frozen."
To this purpose, they brought in actors and acting coaches to show them techniques for building an authentic internal life for each of the characters. Even details such as how Idina Menzel's muscles move when taking breaths during a song were carefully incorporated.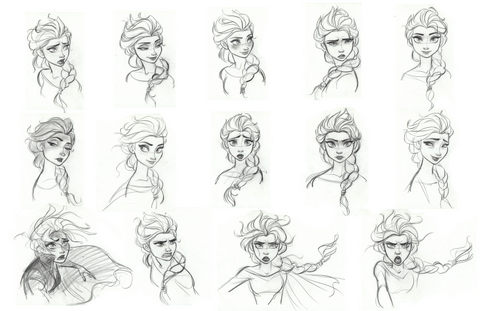 They also went over how they construct a scene, often recording themselves acting out the performance and then taking notes on key, strong poses on which to base the animation.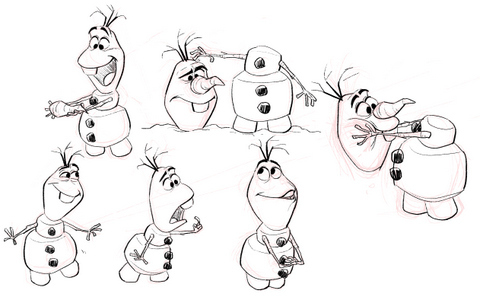 They had brought in a reindeer to take notes on its behavior, however they were disappointed to find that reindeer are only slightly less smart than cows, and that their behavior lacked animation in general. They eventually used a hybrid of dogs as a model for Sven.
(Subsequent to this event, a minor firestorm broke out around the internet over a comment that DiSalvo made, to the effect that women were difficult to animate, because you have to show them emoting, but also keep them pretty and distinguishable from each other. Many used this as an example of what they perceive to be Disney's reinforcement of a monotonous and unrealistic standard of attractiveness. While such a debate is clearly beyond the scope of this article, as someone completely biased pro-Disney, I can only observe that it seems like a lot to hang on one off-handed comment, particularly directed towards two characters who are sisters and who could reasonably be expected to look somewhat alike.)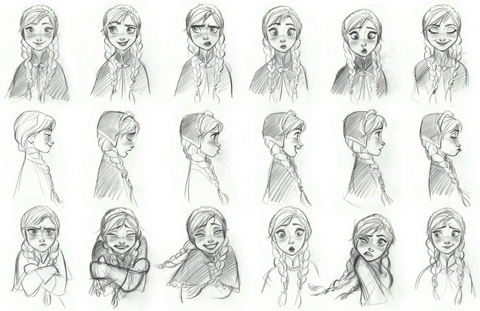 In the "Rigging Lab," Effects Supervisor Marlon West, Principal Software Engineer Andy Selle, Animation Technology Manager Evan Goldberg and Effects Supervisor Dale Mayeda demonstrated the Character of Snow, and some of the devices used to pan around a previously-mapped virtual world.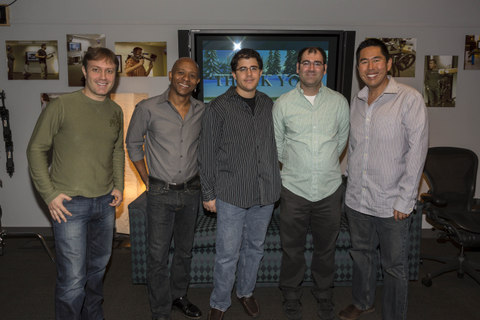 In an effort to make the snow in the film believable, the team worked with a CalTech Professor to recreate the branching and plating growth of crystals in order to generate snowflakes and Elsa's castle.
Later, they demonstrated the camera rig used to naturally shoot different angles and viewpoints on a virtual landscape with the same physical movements used for a real one.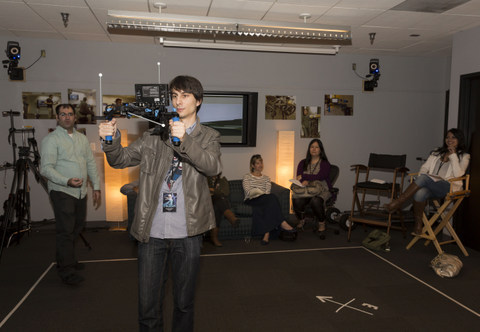 While we were not shown the entire film, it's clear that "Frozen" has the same technical excellence and gorgeous artistry one could reasonably expect from a studio with such a pedigree. The story, far from the "wacky hijinks" air of the earlier trailers or the chauvinistic bent anticipated by some, is one of surprising gravity–the tale of two sisters who start off at an impasse between freedom and responsibility, and who ultimately must make an emotional and literal journey to reconnect in the middle. Like "Sense and Sensibility," except with magic and a singing snowman.
The movie is currently being promoted as the biggest film event to come out of WDAS since "Lion King;" only time will tell whether "Frozen" can live up to such illustrious company, but from what I've seen, it has the potential to be a very good movie, indeed.
Also? I am totally Team Elsa.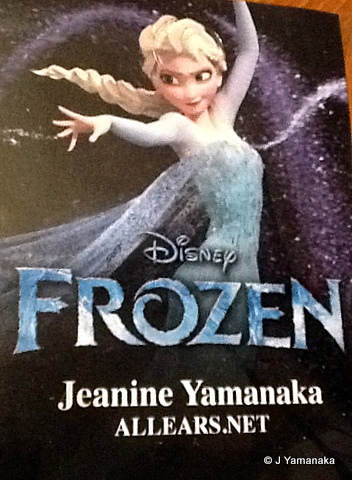 "Frozen" will open in theaters in 3D on November 27, 2013. For more information, you can see their website at Disney.com/Frozen.
Disclaimer: As invited media, AllEars was granted access to the Walt Disney Animation Studios and Production Team.