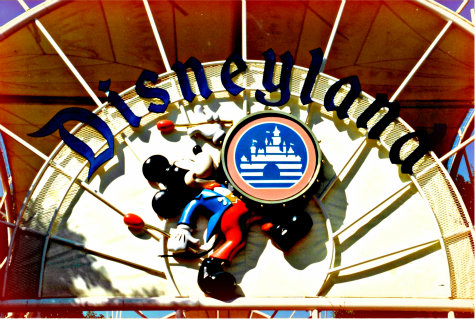 Disneyland sign circa 1987.
The photo you see here is a scanned image from an old 4×6 inch photo I took the last time I visited Disneyland in 1987. I hear it has changed a bit since then.
Next week, I will be going back to California and rediscovering Disneyland as well as discovering Disney's California Adventure. Is there any attraction, restaurant, hotel, show or area you would like to request for me to take a photo of? Anything you have tried to photograph there in the past but was never satisfied with your results? Leave me a note in the Comments (see link at bottom of this post) and I will do my best to get if for you. If you do not want the comment posted, let me know and I will take your suggestion with me.
While I am traveling, you can follow @Scottwdw on Twitter for my photos and comments about Disneyland.
Hey, and if you are visiting or live close by to Anaheim, try and get to the AllEars.net Picture This! Disney's California Adventure Photowalk. Click the link for all the details.