Scott came up with our theme this week, Pirates of the Caribbean, the Movies. My original theme, Johnny Depp in Various Stages of Sexy, was vetoed. Bugger! Instead of posting a photo I never took of Johnny, here's one I took of Davy Jones' ship, The Flying Dutchman. It was anchored at Disney's Castaway Cay in The Bahamas in 2007. Seriously, where else are you going to store a prop that large!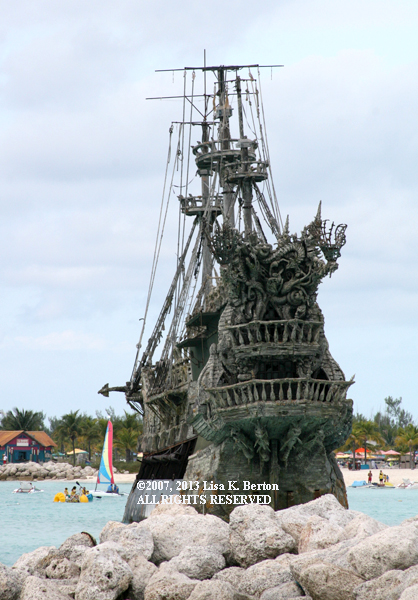 According to Encyclopedia Britannica, The Flying Dutchman is an old European legend, a ship cursed to sail forever that brings doom to those who see it, so don't lo….aww man!
Happy Birthday, U.S.A.! Remember, fireworks should only be set off by professionals.
Come on over and "Like" my Facebook page or follow me on Twitter, my handle is lisano1.