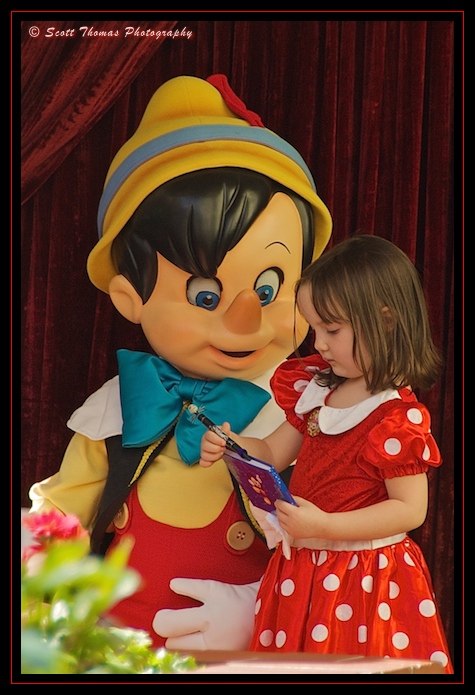 Pinocchio meeting a young guest in front of City Hall.
Nikon D70/18-200VR, 1/160s, f/5.6, ISO 200, EV +0.3, 200mm focal length
Pinocchio is our Disney Pic of the Week theme. I had to dig back a few years to find this photo of a young guest greeting Pinocchio in the Magic Kingdom. When a movie or a character is not your favorite, you do not take the time to photograph them. This is something I need to change as I know lots of people love this movie and its characters as well as others I may not be a fan of.