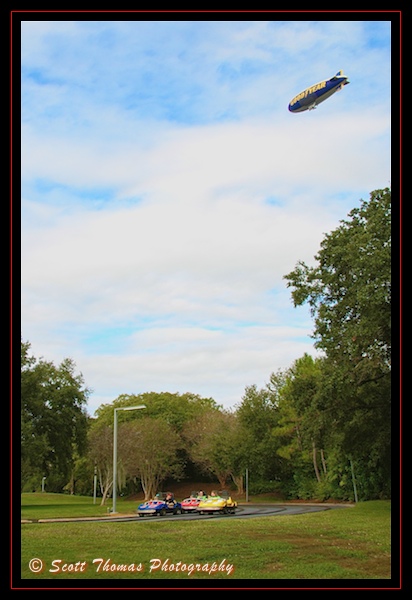 The Goodyear Blimp over the Magic Kingdom's Tomorrowland Indy Speedway.
Nikon D70/18-200VR, 1/250s, f/8, ISO 200, EV +0.7, 20mm Focal Length
The Goodyear blimp provided aerial coverage of the racing action on Tomorrowland Speedway at the Magic Kingdom on Thursday, December 3, 2009. Or so it seemed to me. Actually, the blimp was there for the filming of last year's Christmas Parade but it is definitely something that is out of place at Walt Disney World for my Disney Pic of the Week on Out of Place Things.