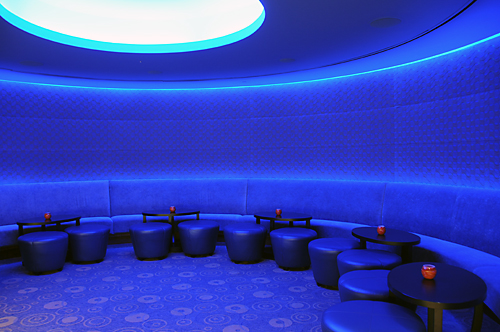 Copyright © 2008 Barrie Brewer, Nikon D300, 18-200VR, 0.8s shutter, f3.5
Technically, my Pic of the Week photo is of a lounge, but it's a lounge in a restaurant so I'm hoping it counts. Actually, if you really want to get technical, this photo should have been posted on Saturday, during the week we were doing restaurants! I hope you'll forgive me while I catch up!
This groovy blue cove is in The Wave, the Contemporary Resort's new upscale dining establishment. Looks cozy, doesn't it?
Now for my Pic of the Week photo for musicians…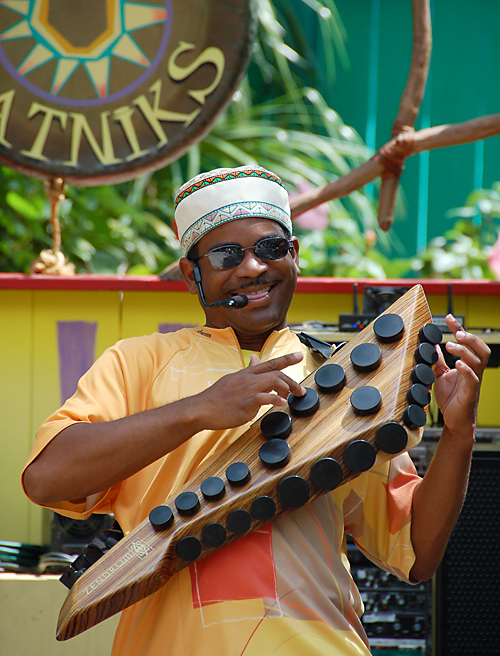 Copyright © 2007 Barrie Brewer, Nikon D50, 18-200VR, 1/500s shutter, f5.6
My musician Pic of the Week is a photo of one of the Village Beatniks from Disney's Animal Kingdom. He is playing a Zendrum which is a unique, handcrafted MIDI drum controller.
I have one more post to catch up with Lisa and Scott. Still to come… my Top 10 favorite things to photograph in Walt Disney World.