When I saw the list of themes that Barrie, Scott, and I were going to cover in these, our Disney Pic of the Week blogs, I panicked a bit. You see, I come from a family of non-athletes and so sports and major physical activities aren't something I look for, especially at Walt Disney World. Sure I can swing a golf club so long as the ball is only supposed to roll about 25-30 feet away from me but even that can be cause for mass hysteria. Just ask anyone who's mini-golfed with me.
I joked with Barrie that I had THE perfect photo for this series but I second guessed myself and therefore looked up the definition of "recreation". Thankfully, I was right. With the approval from www.dictionarycom, I give you my entry.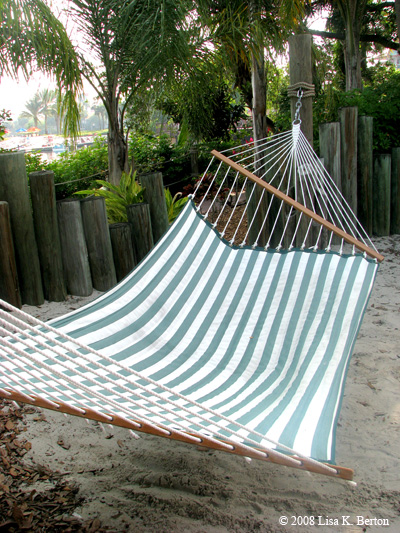 Taken with the Canon PowerShot S5 IS at Caribbean Beach.
recreation-noun
1. refreshment by means of some pastime, agreeable exercise, or the like.
2. a pastime, diversion, exercise, or other resource affording relaxation and enjoyment.