Walt Disney World News
Disney Cruise Line
Disneyland Resort
SeaWorld Orlando
Site News
News Around the World
---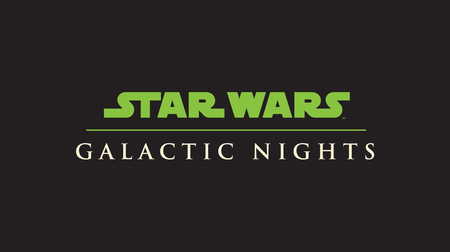 Star Wars: Galactic Nights Coming April 14!
March 15, 2017
More details have been released on the Star Wars: Galactic Nights event coming to Disney's Hollywood Studios this April 14:

-- Vanessa Marshall, the voice of Hera Syndulla from Star Wars Rebels, will serve as host of "Inside the Saga: Celebrity Chat Show" and take you behind the scenes of the latest installment to the Star Wars franchise, Rogue One: A Star Wars Story. This event-exclusive offering will take place multiple times throughout the event in the Epic Theater. The Inside the Saga pre-show will feature Star Wars Show hosts, Andi Gutierrez and Anthony Carboni.
-- Guests of all ages can explore Disney's Hollywood Studios in the Seize the Saga Interactive Scavenger Hunt, searching for unique Star Wars photo backdrops. Guests will step into immersive and iconic scenes from the films, including a newly created backdrop from Rogue One: A Star Wars Story, and receive a themed piece representing each of the eight Star Wars films. These pieces will come together to form a one of a kind event keepsake.
-- The droid BB-8 will begin appearances at Star Wars Launch Bay.
-- The Rebel Base will serve as the event hub with multiple events, hosted shows, Star Wars dance parties and more taking place in the center of the park.
-- Star Wars photo ops at iconic Star Wars backdrops, including Han Solo cast in carbonite, Jabba the Hutt's Palace, the Hoth Wampa Cave and more.
-- Galactic Nights Stars in Cars Motorcade will welcome in Star Wars celebrities down Hollywood Blvd.
-- Imperial March and March of the First Order - Darth Vader will lead a battalion of stormtroopers on a dramatic march down Hollywood Blvd to the Event Stage. Captain Phasma will also lead a unit of First Order stormtroopers through the park, pausing to give a demonstration of power and strength.
-- "Star Wars: A Galaxy Far, Far Away" - Watch high-energy clips of the best moments from the film saga juxtaposed with character moments on stage, featuring Chewbacca, Darth Vader, Kylo Ren and more.
-- "Star Wars: A Galactic Spectacular" - The skies will come alive with the power of the Force, as the park's popular Star Wars-themed nighttime spectacular lights up the night.