Restaurant Info
Restaurants
At-a-Glance
Dinner Shows
Special Dining Events
Dining Discounts
Recipes
Cheesy Bacon Potatoes
Chef Mickey's
Contemporary Resort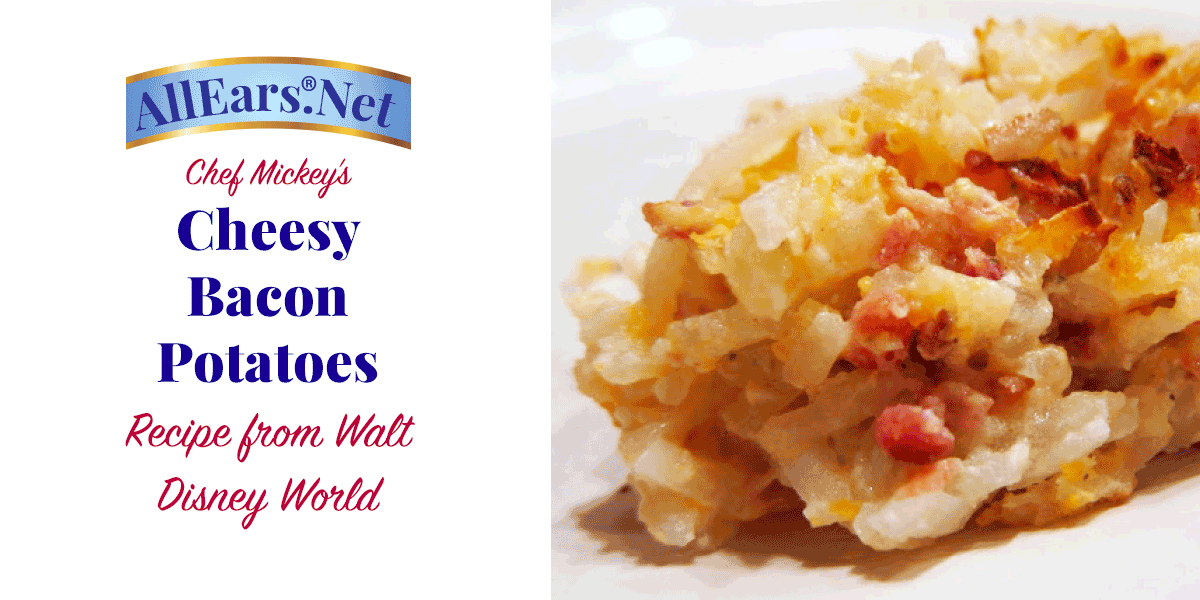 Get our FREE recipe booklet,
Popular Disney Recipes from Walt Disney World,
filled with the top 11 requested Disney recipes, clear directions, and photos!


To get the recipe booklet, simply subscribe to our free weekly newsletter and we'll e-mail the recipe booklet download link to you immediately.


Yield: 8 servings
Ingredients:
2 cups of shredded potatoes
4 cups of cheese sauce
½ cup of whole milk
1/3 cup of bacon bits (reserve 2 Tablespoons)
1 teaspoon dill (fresh or dried)
1 cup of shredded cheddar cheese
½ cup of shredded mozzarella
Method of Preparation:
Preheat oven to 350 degrees. Combine all ingredients except for shredded cheeses and the reserved 2 tablespoons of the bacon bits. Mix until well incorporated. Take a casserole dish and spray with cooking spray. Spoon potato mixture into dish spread out evenly. Place in oven and bake for approx 35 minutes until potatoes are tender. Top with the shredded cheddar, mozzarella and remaining bacon bits. Place back into the oven and bake for approx. 10 - 15 minutes until cheeses are melted and caramelized. Take out of the oven and let rest for 10 minutes.