Be Careful Buying a DVC Resale
by Shontell C. Crawford
AllEars® Guest Columnist
Feature Article
This article appeared in the July 17, 2018 Issue #982 of ALL EARS® (ISSN: 1533-0753)
Editor's Note: This story/information was accurate when it was published. Please be sure to confirm all current rates, information and other details before planning your trip.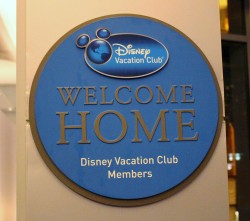 A big concern for many Disney fans who are considering buying into Disney Vacation Club through the resale market is that they won't get all of the "perks" they'd get if purchasing DVC direct from Disney. This is something you definitely SHOULD be thinking about if you're considering a DVC purchase.
Let's break down a few things to consider about buying Disney Vacation Club directly versus buying Disney Vacation Club by resale.
Point Conversion — Cruises, Hotels, and Tours
DVC Members who purchase directly through Disney are able to use their points to purchase cruises, non-DVC hotel stays, and guided tour trips that are not specified as "Disney Vacation Club." This is called point "conversion." So, a Disney conversion point refers to taking a DVC point and converting it to be used for ANYTHING that isn't a DVC resort.
If you purchase DVC by resale, you won't be able to convert your points to purchase other, non-DVC vacation components. This may sound like a negative, but in truth, there are many reasons why you wouldn't actually want to convert your points. The biggest reason is saving money.
The average "value" of a DVC point after initial investment payments is about $15 right now (based on established point rental company information). After doing the math, you'll likely find that renting out your DVC points instead of spending them on non-DVC conversions will save you a significant amount.
Here's a good example:
For 2018, a standard inside stateroom on the four-night Bahamas DVC Members' cruise in July costs 279 points. If you were to rent those 279 points out at $15 per point, you would have $4,185 in your pocket. Well, the cash price for that exact same room is $2,079 — which means you could save $2,069 if you paid for the cruise with cash instead of points!
Cruise "conversion point" cash value = $7.45 per point. Real-life DVC point rental cash value = $15 per point.
So, even if you buy resale, you can pay cash for your cruise, rent out the points it would have cost to take that cruise, and still come out with savings. That's a perk nobody can deny.
The best part? When you do the math the cash benefit stretches across the board for most point conversion scenarios — hotel conversions, guided tour conversions, etc.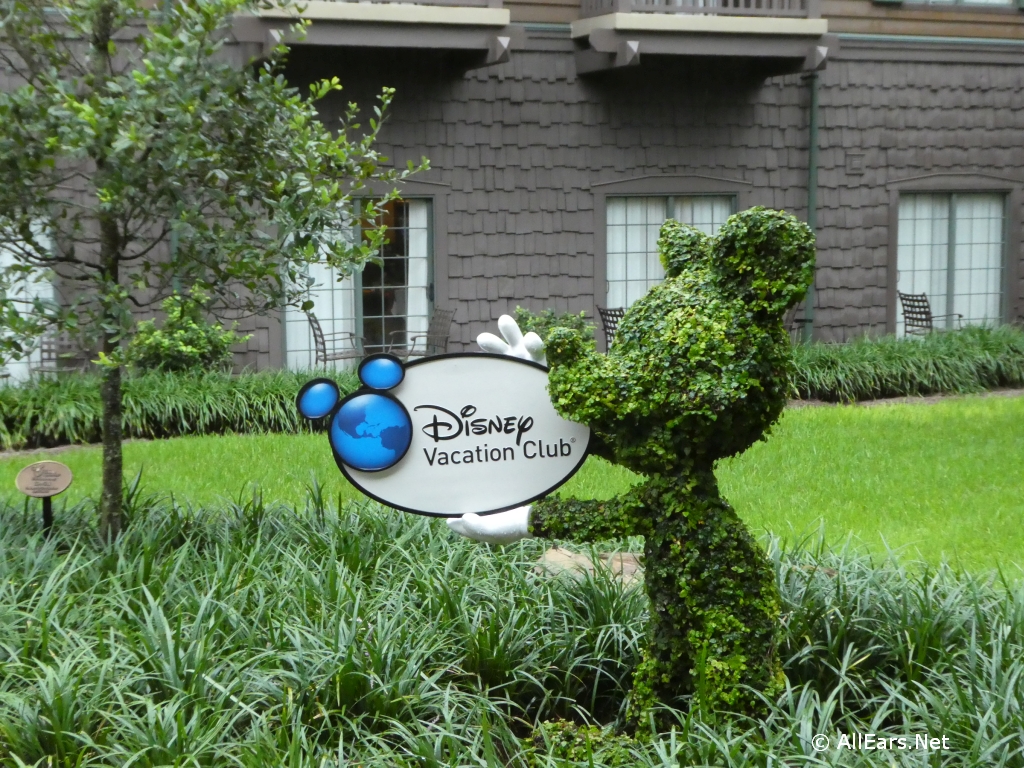 The Annual Pass Discount

What other perks aren't you getting when you buy resale? Let's address the annual pass discount. Currently, the Platinum pass without a discount is $779, according to Disney's website. With the DVC Member discount it's $729, so you are saving $50. For a family of 4, that's $200, which is significant.
Now, keep in mind that with the annual pass you're going to get all the discounts on food and merchandise that DVC Members get, so the annual pass perk is kind of a big deal. But does the savings make up the difference? Let's do the math on actually buying your DVC direct versus resale.
According to DVCnews.com the current direct price to purchase points for Animal Kingdom is $171 per point. DVC by Resale recently worked with a client who purchased Animal Kingdom points through resale that sold for $103 per point.
That savings, per POINT, is $69! So if you buy 100 points at that rate, you've just saved $6,900. Doing the math, it would take 34 YEARS in annual pass savings for your whole family to use up the money you saved on your resale purchase. Since an average family of four is more likely to buy 200 points, that means you've saved $13,800, which means it would take 69 years to make up the difference. At some resorts the savings is even more significant.
Here's another example:
The current price for Saratoga Springs is $151 per point. DVC by Resale recently closed on a Saratoga Springs resale purchase that sold for $95 per point. The savings, per point, is $56. On 100 points that is $5,600, which equals 28 years of annual pass savings. On 200 points that equals $11,200 or 56 years of annual pass savings.
Third time's a charm so let's do one more:
The current price for the Polynesian Villas is $220 per point. DVC by Resale recently sold a Polynesian Villas resale for $146 per point. That is a $74 per point difference. On 100 points that is $7,400, 37 years of annual pass savings. On 200 points that doubles to $14,800 or 74 years of annual pass savings for a family of four.
So, no, you won't get the Annual Pass discount perk if you purchase DVC points by resale. But if you get the right price on your resale purchase, your overall savings will far surpass what you could save with that perk. And don't forget, Disney could remove that perk from the DVC benefits list at any time. By purchasing resale now, you lock in those savings for decades.
The Other Stuff
Now we are left with the other perks — DVC members' lounge in the parks, an invitation to various events every few months (which may or may not be timed to your personal vacation), occasional DVC "exclusive" trips, which can actually be purchased at other times. The value? That's debatable based on your family. But as you can see, the other perks that come with buying DVC direct through Disney may not be as cut and dried as you previously thought — and the money-saving benefits of buying resale often outweigh any perks of purchasing direct.
So, the next time someone brings up the "be careful with resales" point (no pun intended), be sure to send them the link to this article. Perhaps you'll help their family save a few thousand dollars, which they might feel so grateful about that they buy you a new Mickey Mouse watch! Personally, I'm hoping for a Stitch necklace.
============
RELATED LINKS
============
Disney Vacation Club Resales 101
How Do You Choose Your Favorite DVC Resort?
= = = = = = = = = = = = =
ABOUT THE AUTHOR
= = = = = = = = = = = = =
Shontell C. Crawford, CEO and Founder of DVC By Resale, has been helping Disney lovers save when buying their piece of the magic for more than 20 years. A DVC member herself since 1999, Shontell knows the intricacies of the Disney Vacation Club. She has enjoyed more than 10 DVC member cruises, stayed in almost every DVC resort, maintains an annual pass to Walt Disney World and has shared the magic with thousands of friends and clients.
-o-o-o-o-o-o-o-o-o-o-o-
Editor's Note: This story/information was accurate when it was published. Please be sure to confirm all current rates, information and other details before planning your trip.