AllEars® Newsletter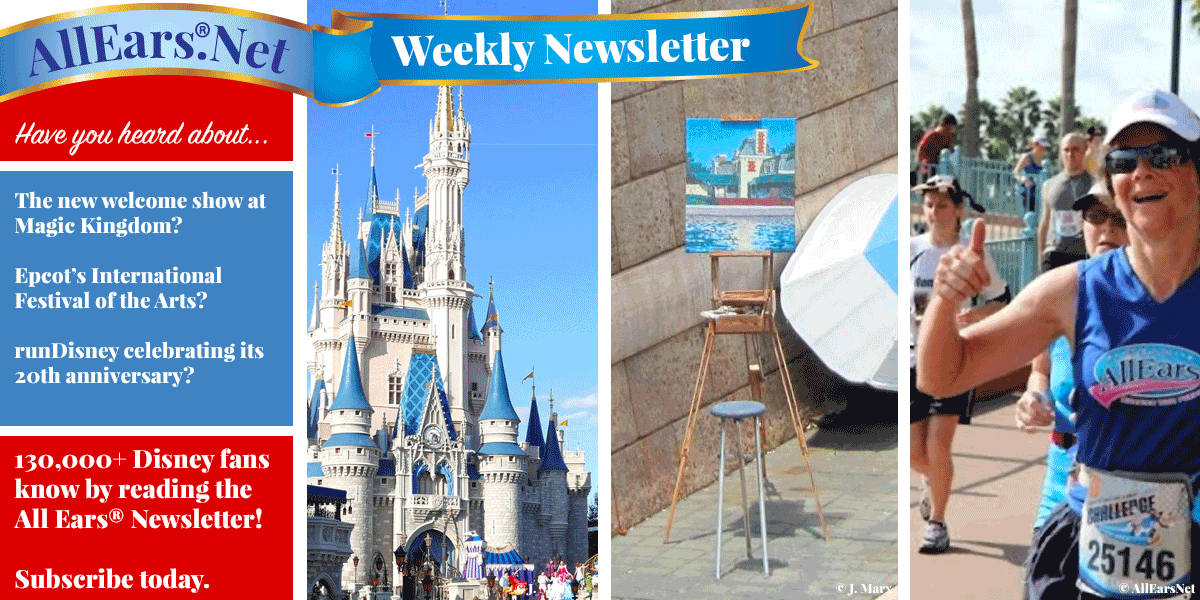 AllEars® is delivered FREE each week to about 130,000 subscribers who share an interest in the Walt Disney World resort in Orlando, Florida. You should be one of them! Sign up today!
Click here to start receiving AllEars®, the FREE weekly electronic newsletter with the most current, accurate and comprehensive information for folks interested in Walt Disney World. Each AllEars® is chock full of facts, helpful tips and, of course, the latest Walt Disney World news, as well as restaurant and resort reviews, previews, interviews, snippets of timely information and insightful guest columns.
Once you've subscribed, don't forget to set your preferences to receive our special promotional mailing called EARS THE DEAL™. A few times each month, we'll send you a bonus email with money-saving offers and promotions for Walt Disney World and the Orlando area, exclusive to you, our AllEars® subscribers! (Click HERE for instructions on subscribing to Ears the Deal™!)
WELCOME TO THE HOME OF
an unofficial electronic newsletter about The Walt Disney World Resort in Orlando, Florida, published weekly in conjunction with AllEars.Net, Deb's Unofficial Walt Disney World Information Guide
Established September 1999
Library of Congress ISSN:1533-0753

To get a taste of what AllEars® has to offer each and every week, click on the links below -- these tidbits are from our July 2017 "WDW Bits and Bites" issue:
---
STEP BACK IN TIME
by Joan L. Feder
AllEars® Contributor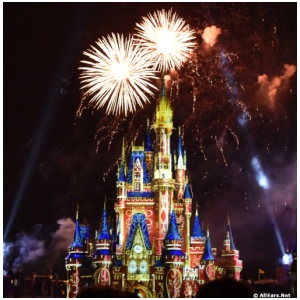 We hunt through our archives for this monthly featurette, which looks at the history of Walt Disney World and The Walt Disney Company. This month we travel back more than 30 years, to trace the origins of Tinker Bell's Flight.
Have you had a chance to see the new Happily Ever After Fireworks show at Walt Disney World? If so, you know that one of the highlights is Tinker Bell's flight. But did you know that she's been flying over Disney Parks for more than 30 years?
Tinker Bell made her inaugural flight on August 1, 1958, at the Disneyland-sponsored Disney Night at the Hollywood Bowl. It was three years later, on June 9, 1961, that Tinker Bell first took to the skies over Disneyland. Originally, she flew from the Matterhorn, soaring past the castle while igniting the evening fireworks. Today, Tink flies not once but twice as part of the "Remember…Dreams come True" Fireworks Spectacular. Her first appearance is based on the weekly title sequence from The Wonderful World of Disney TV series. She then returns to enchant the entire park as part of the display's grand finale.
When Walt Disney World's Magic Kingdom opened in 1971, guests were disappointed that Tinker Bell was not a part of the fireworks. That changed on July 3, 1985, when more than 60,000 visitors watched her first flight. Tink was only expected to appear as a seasonal and holiday attraction, but guest response was so positive that it turned into a nightly event that continues to this day. In Florida, Tinker Bell's flight starts at Cinderella Castle and continues on toward Tomorrowland Terrace. Her flight speed can range anywhere from 20 to 35 miles per hour, and lasts for about 30 seconds overall.
Tinker Bell has not flown over the Disney Parks outside of the United States. She has, however, made some special appearances beyond meet-and-greets. For Hong Kong Disneyland's fifth anniversary in 2011, Sleeping Beauty Castle temporarily became Tinker Bell Castle with the addition of pixie dust that glittered by day and sparkled at night. At Disneyland Paris, on March 25, 2017, Tink used her magic to kick off a new nighttime show that celebrates the 25th anniversary of that park, called Disney Illuminations.
A word of caution: If you want to see Tinker Bell fly, be sure to check the weather. Even if the Happily Ever After Fireworks show goes on, her flight is NOT guaranteed. Tink sometimes has to cancel, usually due to high winds or stormy skies, but with a little bit of pixie dust she does appear on most nights.
RELATED LINK:
VIDEO: "Happily Ever After" Finale (featuring Tinker Bell's Flight)
---
MAGICAL MOMENTS
Each month, we like to share a few heart-warming Magical Moments brought to us by the amazing Disney cast members!Barbara Koenig: My sisters and I had a magical moment last November when we took our dad to a one-day trip to Disney World. He was in failing health at 93 years "young" and had requested a trip to Animal Kingdom, the one park he had not been to. He did well with us rolling him from one exhibit to the next on a fairly uncrowded day. As we prepared to leave, we hurried to the Adventurers Outpost to get pictures with Mickey and Minnie. We got there right at closing and it looked like we would not be able to see the duo. However, to our delight, a cast member named Teddy came to our rescue and ushered us in as the last in line. The pictures were wonderful and emotional. They are special to us as Dad died in January and are a reminder of a fun-filled day with him. I will never forget Teddy's kindness and how he helped three "girls" and their dad experience some real Disney magic!
Anne Husband: I'm sure you received lots of reports from visitors during Hurricane Matthew. Here's one more that tells of magic in the madness! We were staying at Port Orleans Riverside during Hurricane Matthew. The evening before everything closed due to the hurricane we went to "the hub" to pick up a few supplies to hunker down for the next day. Needless to say, it was crazy-chaotic with hundreds and hundreds of folks lined up at registration, in the gift shop and for food -- waaay more than we could have expected. We made our purchase in the shop and went to head back to the car in the front parking lot, when I discovered that the one set of rental car keys had fallen out of my pocket somewhere in that mass of people. Thinking we would only be a few minutes inside, and because of the torrential downpour at the time, my friend had left her backpack (with all her money and credentials) in the car, so I was more than usually distraught given the entire situation -- a "last straw" sort of scenario. I retraced all my steps, checked with every cashier to see if they had been turned in, to no avail. I headed to reception to check lost & found when an absolutely incredible lady (I believe from housekeeping) recognized my distress and took me under her wing. She brought me a supervisor, Neil, and between the two of them, helped to keep me calm and told me they would "make it right." In the midst of all that craziness, they dedicated at least an hour to us. She headed off to check on a set that had been found at another building and while she was gone, Neil and another supervisor connected with a set that had been turned into the gift shop. Relief and gratitude are an understatement, but I was beyond sad, that I was unable to personally thank my guardian angel. The next day, when given the all-clear, we went for a walk around the resort. My head was down, but I moved to get out of a mobile cart, looked up and there she was driving. We had a big hug, I could pass along my thanks AND learn her name -- Delfina. When I later went to registration to thank them as well, the supervisor on duty at that time told me "Delfina hadn't gone home yet." These are the type of people that Disney employs.
Vicky Oboy: On our recent visit to Walt Disney World we stayed at the All Star Music Resort. On the day that we visited Hollywood Studios and planned to attend Fantasmic! my 15-year-old son had gone back to the hotel in the afternoon to rest for a while. He was planning to come back to meet us in the park for the show that evening. He fell asleep in the room and was running late getting to the bus stop. As he came out of the lobby doors he saw the bus for Hollywood Studios closing its doors and pulling away. He ran to try to catch it but was too late. As he stood by the bus stop talking to my husband on his cell phone, (probably looking rather panicked because he was going to miss our meeting time and miss the show) another bus pulled up and opened the door. The bus driver asked him where he needed to be and my son told him the story and that according to the bus schedule another bus wasn't going to be there for another 20 minutes. The driver told him that he had just gotten off duty but to climb aboard and he would take him over to the park. My son said he was the only one on the bus and he and the driver chatted about our visit all the way over. He dropped my son off right at the front of the gate. He arrived in enough time to find us and to even grab a snack on the way into the show. He didn't get the driver's name, but he definitely made an impression on our family! What a great testimony to Disney customer service!
-=-=-=-=-=-=-=-=-=-=-=-=-=-=-=-=-=-=-=-=-
We just bet you have a story to tell about an unforgettable moment during your Disney vacation! Please send your favorite memory for inclusion in a future AllEars® to our Contact Us page.
Thank you all for sharing!
---
ARCHIVES
Feature Archives
Missed the last issue of AllEars®? Or just want to re-read that feature on cruises again? You'll find a listing of past AllEars® newsletter features here.
Tips Archives
We have a searchable database of all the tips that appear in our newsletters! Take a look at the archive of our helpful ideas here!

If you want to receive the rest of the AllEars® news and other juicy bits of timely WDW information, you must be a subscriber! Why not sign up now?
http://www.mailermailer.com/x?oid=02757g
---
Copyright - Disclaimer - Reprint - Contact
©1999-2017, All Rights Reserved. RYI Enterprises, LLC.
RYI Enterprises, LLC owns and operates AllEars.Net, which comprises Deb's Unofficial Walt Disney World Information Guide and the AllEars® weekly newsletter (allears.net). AllEars.Net and AllEars® are not affiliated with, authorized or endorsed by, or in any way officially connected with, The Walt Disney Company, Disney Enterprises, Inc., or any of their affiliates. For official Disney information, visit http://www.disney.com

Editor in Chief: Deb Wills
Editor: Debra Martin Koma
For prompt replies to questions or comments about this newsletter or info that appears on AllEars.Net, send a query using our feedback form.

Direct any US Mail correspondence to:
Deb Wills
President
RYI Enterprises, LLC
8297 ChampionsGate Blvd. #360
ChampionsGate, FL 33896
NOTE: No parts of this newsletter may be reprinted without prior written permission from RYI Enterprises, LLC and AllEars.Net.
Advertisements appearing in AllEars® are paid advertisements and are not meant as an endorsement by Deb Wills, RYI Enterprises, LLC, AllEars® or AllEars.Net.
---
READER FEEDBACK
We are nothing without our readers! Please drop us a line and let us know what you're thinking! We can't wait to hear from you. Use our handy Feedback Form to reach us. See what others are saying about us here!
Want to write for us? Please take a minute to read our Writer's Guidelines!
---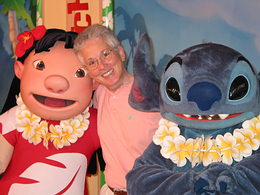 AllEars® is published by Deb Wills, a recognized Walt Disney World expert who also publishes one of the worldwide web's most popular sites, AllEars.Net, which receives more than 7 million page views per month from visitors around the globe.
Deb Wills
Editor-in-Chief and Publisher

AllEars® Editor is Debra Martin Koma.
-o-o-o-o-o-o-o-o-o-o-o-
Editor's Note: This story/information was accurate when it was published. Please be sure to confirm all current rates, information and other details before planning your trip.