AllEars® Newsletter
WELCOME TO THE HOME OF
an unofficial electronic newsletter about The Walt Disney World Resort in Orlando, Florida, published weekly in conjunction with AllEars.Net, Deb's Unofficial Walt Disney World Information Guide

Established September 1999
Library of Congress ISSN:1533-0753
---
AllEars® is delivered FREE each week to more than 147,000 subscribers who share an interest in the Walt Disney World resort in Orlando, Florida. You should be one of them! Sign up today!
Click here to start receiving AllEars®, the FREE weekly electronic newsletter with the most current, accurate and comprehensive information for folks interested in Walt Disney World. Each AllEars® is chock full of facts, helpful tips and, of course, the latest Walt Disney World news, as well as restaurant and resort reviews, previews, interviews, snippets of timely information and insightful guest columns.
Once you've subscribed, don't forget to set your preferences to receive our special promotional mailing called EARS THE DEAL™. A few times each month, we'll send you a bonus email with money-saving offers and promotions for Walt Disney World and the Orlando area, exclusive to you, our AllEars® subscribers! (Click HERE for instructions on subscribing to Ears the Deal™!)

To get a taste of what AllEars® has to offer each and every week, click on the links below -- these tidbits are from our May 2013 "WDW Bits and Bites" issue:
---
STEP BACK IN TIME
by Debra Martin Koma
Senior Editor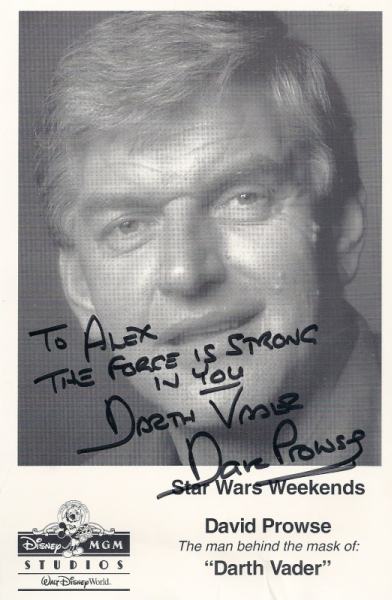 Each month, we rummage around in our archives for this featurette, which indulges in a bit of nostalgia, taking you back in history for a glimpse of Walt Disney World and The Walt Disney Company through the ages. This month, as we are about to embark on the 2013 Star Wars Weekends (May 17 - June 9), we take a look back at Disney's early Star Wars Weekends, originally held in February 1997.
Ah yes, February 1997. I remember it well. My second-ever visit to Walt Disney World. My son was just 5, and in the throes of a full-fledged Star Wars addiction. (Gee, I have no idea who he could have gotten that from...) We had planned a short visit (February 19-23) to the World during the first Star Wars Weekend ever to be held. The original Star Wars films had just been re-released to theaters as "special editions" and George Lucas had announced the coming of a new film that would be "Episode 1" of a new trilogy -- The Phantom Menace. It was an exciting time to be a Star Wars fan.
The celebrity guest scheduled for that weekend was David Prowse, the man behind (or should I say INSIDE?) Darth Vader -- he was the actor who wore the ominous black cape and costume for the character unforgettably voiced by James Earl Jones. He was scheduled to sign autographs, then would return later in the day for a motorcade and Q & A session. Meeting him and obtaining his autograph was the main mission of the day.
We got to the park very early that morning -- it may have even been for opening, I'm a little fuzzy on the details. But I do remember that we were greeted at the gate of the Disney-MGM Studios by a host of characters, including two fully armed Stormtroopers. They wasted no time in harassing my son, who loved the attention after he got over his initial fear that perhaps they really were going to take him to see Darth Vader.
Once we got into the park, we found Star Wars characters were out in "force" (pardon the Star Wars pun) there as well: Chewbacca, Han Solo, Luke Skywalker, Leia, C3PO, Ewoks, a Jawa -- it was Star Wars heaven.
Interestingly, the basic format of the original event didn't differ that much from the way things are done today, although there are a lot more activities staged now, and no Fastpass system for obtaining autographs. We had to wait in long lines to get our photos taken with the characters. There were huge crowds lining the streets for the 2 p.m. motorcade. And then there were more lines to get Prowse's autograph, but in the end it was well worth it. In fact, Prowse took an especially long time chatting with my young Padawan, and, as you can see from the photo above, wrote a very nice inscription: "To Alex. The Force is strong in YOU." All these years later, it's still a prized possession.
Today, each evening of a Star Wars Weekend concludes with a high-energy alien-filled dance party, which I really enjoy. But back then, the theme park still had the Sorcery in the Sky fireworks show at night, and during Star Wars Weekends they added a few minutes of music from the Star Wars films. I think I may have liked that even more than the dance party.
The 1997 Star Wars Weekends were held for five weekends altogether, through March 23. The celebrities scheduled to attend included some of the most familiar names in the Star Wars universe -- many of whom are still active and attend Star Wars Weekends: Peter Mayhew (Chewbacca), Jeremy Bullock (Boba Fett), Anthony Daniels (C3PO), Kenny Davis (R2D2), and Warwick Davis (Wicket the Ewok). Even though those original weekends were extremely popular -- and how could they not have been? -- Walt Disney World did not host them again until 2000. It wasn't until 2003 that Star Wars Weekends became a regular annual event.
Were you at one of the early Star Wars Weekends? We'd love to hear your thoughts and see your photos! Send them along to allearsnet@yahoo.com.
RELATED LINKS

Star Wars Weekends:
http://allears.net/tp/mgm/m_starwars.htm
Jedi Training Academy
http://allears.net/tp/mgm/jedi_mgm.htm
---
RATE AND REVIEW SPOTLIGHT
Compiled by AllEars® Team Member Cathy Bock
In this monthly featurette, we take a look at recent comments made in the AllEars.Net Rate & Review section about a particular restaurant, resort, event, etc. This month, we examine what AllEars® readers are saying about dinner at the Cape May Cafe, which is located at the Beach Club.
Cape May Cafe Clam Bake Dinner is an all-you-can-eat meal. AllEars® reviewers give it an average rating of 8.1 and it is recommended by 88% of reviewers.
From recent reviews:
Food: "Crab legs were incredibly good"; "carved beef was good as well as all the salads"; "our table of 8 did a serious job on the crab legs"; "Seafood chowder, marinated seafood salad, and peel & eat shrimp were great starters but the rest of the seafood was just OK"; "ample variety of food for seafood lovers as well as for those who prefer standard fare"; "food was OK"; "really need to learn to steam clams"; "mussels were good, as were the crab legs, beef and veggies"; "loved the crab legs, corn bread, shrimp, pasta"; "seafood is perfectly cooked, and delicious".
Desserts: "strawberry shortcake, pistachio cheesecake and tres leche was all very good"; "Ordered a cake for my son, which did not come out, so had to ask. That kind of spoils the surprise."; "loved the...desserts (Boston creme cake, cheese cake)"; "DESSERTS were amazing!!!"; "desserts are very good".
Service: "a party of 11 and they did an excellent job of accommodating us"; "Service was good and our waitress was really nice"; "we are never rushed and the staff has always been unfailingly polite"; "waitress was attentive"; "Service rather slow, but not outrageously so"; "didn't feel rushed and our waitress was fantastic"; "server, bless her heart, was struggling"; "checked in 10 minutes early for our ADR but were seated 15 minutes after our ADR time"; "do not manage the lines and have 2 lines with different items".
Overall: "the selection was not as plentiful that I am used to here"; "must-do for us"; "glad we tried it, but won't go back"; "Will go back"; "best meal we had the entire trip"; "a bit expensive"; "family loves this place and it is a must do"
If you have recently eaten dinner at
Cape May Cafe
, we'd love to have your review!
http://land.allears.net/reviewpost/showproduct.php?product=152&cat=53
---
MAGICAL MOMENTS
Jason Kay: At Be Our Guest Restaurant, we were lucky to be seated in the West Wing, at the table closest to the magical rose. Before being seated, we were warned that there is a good amount of thunder that occurs (and very neat special effects with the rose and murals that go along with it), but we decided to sit there anyway. Our 4-year old daughter got scared of the effects and started to freak out. But our waitress came right over and gave her a "brave band," a bracelet that she wears to not be scared anymore (it's similar to a Silly Band). Supposedly, the Beast gave it to her because she had to work in the West Wing. I doubted the effectiveness of this plan at first, but almost immediately, my daughter wasn't scared anymore and she talked all about how the brave band really worked.
Denise Lamphere: Ten years ago we took our son, Ryan (then age 4), on his first trip to Disney World. One day, late in the afternoon, we decided to take the ferry from the Magic Kingdom to the TTC. We were the only ones to board the ferry when Chip, Dale and Pluto, along with their handler, boarded as well. We had the entire ferry to ourselves with three characters. My son was extremely shy and did not want anything to do with them. The characters respected his shyness and stayed on the other side of the boat. Midway through the ride, Pluto slowly wandered over and approached our son. Ryan was timid but open to playing with Pluto. Once Chip and Dale saw that Ryan was having a good time, they and the handler slowly made their way over too. The rest of the ride was spent joking around and taking pictures. It truly was an experience that we will never forget.
Dan Mulligan: After reading the wonderful comments about Bill Bathel's "Magical Moment" in last month's Bits and Bites issue, I thought I'd share my own experience. In 2000, my wife and I celebrated our honeymoon in Disney. After a horse-drawn carriage ride through Port Orleans with cheese and wine, the driver stopped to say, "I have to check the horse's shoe." She pulled out a pillow made from carnations and sitting on top was a glass slipper. Classy to say the least! After this was when the real magic of Disney came to light. We had reservations at the California Grill, with a table reserved in the corner overlooking Magic Kingdom for the fireworks show. Unfortunately, no buses to the Magic Kingdom came, until five minutes before we were to be there. We were the only ones on the bus at that time so we explained to the driver where we had to be and when. Without hesitation, he called his dispatcher and was given permission to take us to the front door of the Contemporary. We made our reservation, enjoyed amazing food and a spectacular fireworks show! The folks at Disney truly do go above and beyond to make your experience a magical one. I'll never forget what they did for my wife and me. We now take our kids every few years so they too can experience the magic that Disney continues to offer. We're going in two weeks for my daughter's first trip and I couldn't be more excited.
-=-=-=-=-=-=-=-=-=-=-=-=-=-=-=-=-=-=-=-=-
We just bet you have a story to tell about an unforgettable moment during your Disney vacation! Please send your favorite memory for inclusion in a future AllEars® to: allearsnet@yahoo.com
This month we also have a collection of readers' magical moments captured in photographs -- "Then and Now" photos that show readers with their favorite characters or favorite spots in the Disney Parks years ago, and then again more recently. See them in our photo feature, "Wandering the World":
http://allears.net/tp/wander/wander.htm
Thank you all for sharing!
---
ARCHIVES
Feature Archives
Missed the last issue of AllEars®? Or just want to re-read that feature on cruises again? You'll find a listing of past AllEars® newsletter features here.
Tips Archives
We have a searchable database of all the tips that appear in our newsletters! Take a look at the archive of our helpful ideas here!

If you want to receive the rest of the AllEars® news and other juicy bits of timely WDW information, you must be a subscriber! Why not sign up now?
http://www.mailermailer.com/x?oid=02757g
---
Copyright - Disclaimer - Reprint - Contact
©1999-2013, All Rights Reserved. RYI Enterprises, LLC.
RYI Enterprises, LLC owns and operates AllEars.Net, which comprises Deb's Unofficial Walt Disney World Information Guide and the AllEars® weekly newsletter (allears.net), and the Ears to Ears™ moderated forum on yahoogroups (email earstoears-subscribe@yahoogroups.com to subscribe). AllEars.Net and AllEars® are not affiliated with, authorized or endorsed by, or in any way officially connected with, The Walt Disney Company, Disney Enterprises, Inc., or any of their affiliates. For official Disney information, visit http://www.disney.com

Editor in Chief: Deb Wills
Senior Editor: Debra Martin Koma
For prompt replies to questions or comments about this newsletter or info that appears on AllEars.Net, send a query using our feedback form:
http://allears.net/forms/feedback.htm
Direct any US Mail correspondence to:
Deb Wills
President
RYI Enterprises, LLC
8297 ChampionsGate Blvd. #360
ChampionsGate, FL 33896
For advertising-related issues ONLY contact: admin@allears.net
NOTE: Any other mail sent to this address will NOT be answered.No parts of this newsletter may be reprinted without prior written permission from RYI Enterprises, LLC and AllEars.Net.
Terms of Use: http://allears.net/terms.htm
Privacy Policy: http://allears.net/privacy.htm
Advertisements appearing in AllEars® are paid advertisements and are not meant as an endorsement by Deb Wills, RYI Enterprises, LLC, AllEars® or AllEars.Net.
---
READER FEEDBACK
We are nothing without our readers! Please drop us a line and let us know what you're thinking! We can't wait to hear from you. Use our handy Feedback Form to reach us. See what others are saying about us here!
---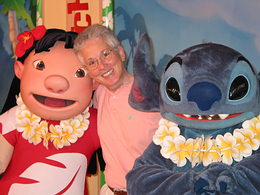 AllEars® is published by Deb Wills, a recognized Walt Disney World expert who also publishes one of the worldwide web's most popular sites, AllEars.Net, which receives more than 7 million page views per month from visitors around the globe.
Deb Wills
Editor-in-Chief

AllEars® Senior Editor is Debra Martin Koma.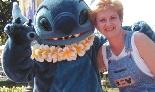 Debra Martin Koma
Senior Editor
-o-o-o-o-o-o-o-o-o-o-o-
Editor's Note: This story/information was accurate when it was published. Please be sure to confirm all current rates, information and other details before planning your trip.