AllEars® Newsletter
WELCOME TO THE HOME OF
an unofficial electronic newsletter about The Walt Disney World Resort in Orlando, Florida, published weekly in conjunction with AllEars.Net, Deb's Unofficial Walt Disney World Information Guide

Established September 1999
Library of Congress ISSN:1533-0753
---
AllEars® is delivered FREE each week to about 140,000 subscribers who share an interest in the Walt Disney World resort in Orlando, Florida. You should be one of them! Sign up today!
Click here to start receiving AllEars®, the FREE weekly electronic newsletter with the most current, accurate and comprehensive information for folks interested in Walt Disney World. Each AllEars® is chock full of facts, helpful tips and, of course, the latest Walt Disney World news, as well as restaurant and resort reviews, previews, interviews, snippets of timely information and insightful guest columns.
Once you've subscribed, don't forget to set your preferences to receive our special promotional mailing called EARS THE DEAL™. A few times each month, we'll send you a bonus email with money-saving offers and promotions for Walt Disney World and the Orlando area, exclusive to you, our AllEars® subscribers! (Click HERE for instructions on subscribing to Ears the Deal™!)

To get a taste of what AllEars® has to offer each and every week, click on the links below -- these tidbits are from our February 2016 "WDW Bits and Bites" issue:
---
STEP BACK IN TIME
by Debra Martin Koma
AllEars® Editor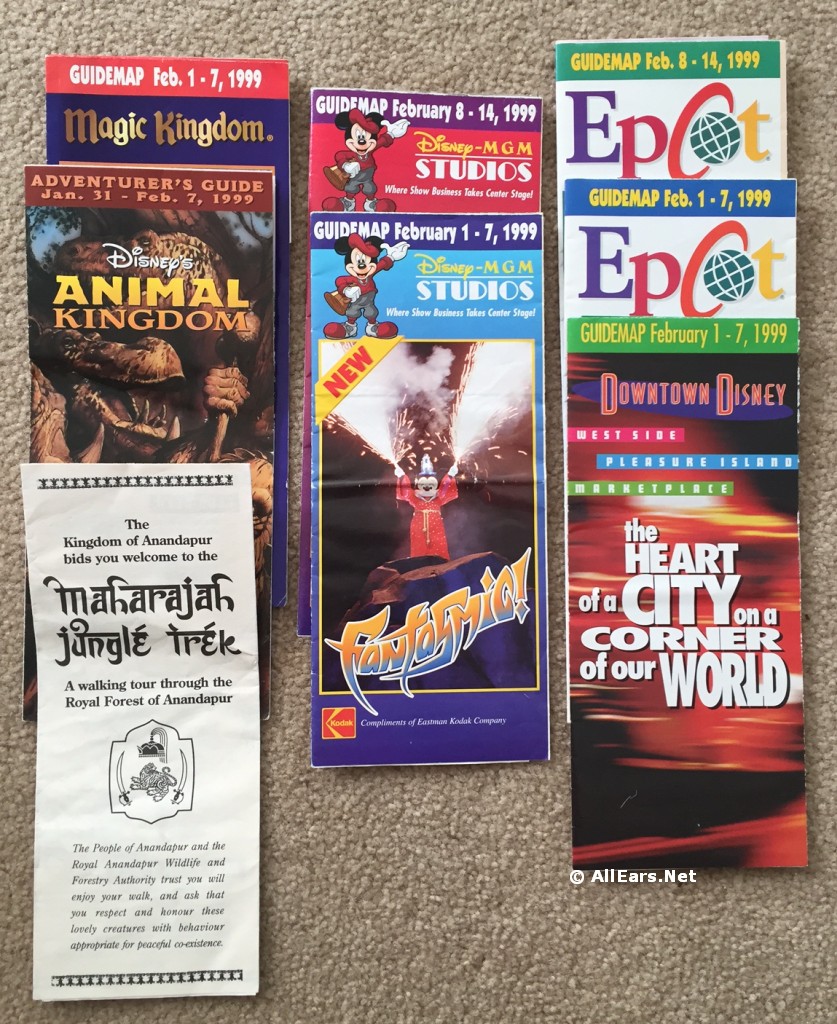 by Debra Martin Koma
AllEars® Editor
Each month, we rummage around in our archives for this featurette, which indulges in a bit of nostalgia, taking you back in history for a glimpse of Walt Disney World and The Walt Disney Company through the ages. This month, we take a look at February 1999 around the World.
What's new? People ask me that all the time, and they aren't always asking about Walt Disney World. But lately, when they ARE asking about WDW, I have a lot to tell them.
Walt Disney World is in a constant state of flux -- anyone who has been visiting the resort for any length of time knows that. But I have been marveling at just how MUCH construction is going on around the World right now, and how much new "stuff" we have to look forward to. All the new dining and shopping at the reimagined Disney Springs... an expanded Soarin'... the World of AVATAR at Animal Kingdom... and of course entire new lands dedicated to Toy Story and Star Wars at Disney's Hollywood Studios.
It's not usually this busy around here, is it?
Well, I pulled out some old park guide maps from my way-too-big collection to see what was happening in February from a random year gone by -- I chose 1999 -- and it seems that "change" is really business as usual at Walt Disney World.
Let's start with a look at Disney's Animal Kingdom. Back in February 1999, the park was still a baby, really. In fact, the Maharajah Jungle Trek in Asia hadn't even officially opened yet, though I remember being able to walk through a sneak preview of the "Royal Forest of Anandapur" during my February 1999 trip. This attraction was slated for its grand opening in mid-March, along with the new Kali River Rapids. I thought those additions would finish that park off nicely. I would never have imagined that 17 years later it would be undergoing such a huge transformation.
Other parks weren't seeing such extreme growth at the time, but still there was plenty of change. Over in Epcot, Test Track was only in "soft opening" mode, having famously delayed its debut from May 1997. It officially opened the following month, in March 1999. And Buzz Lightyear's Space Ranger Spin could still be considered "new," as it had opened in the Magic Kingdom only a few months before, in November 1998.
The site of so much attention and activity recently, Disney's Hollywood Studios (then named Disney-MGM Studios) was sporting the "new" tag, too. The nighttime spectacular "Fantasmic!", housed in the specially constructed Hollywood Hills Amphitheater, had just premiered in October 1998, while a thrilling new coaster, the Rock 'n' Roller Coaster Featuring Aerosmith, was under construction and due to open that summer. Granted these new attractions aren't on the scale of what's to come at the Studios over the next few years, but it just shows me how these theme parks never stay exactly the same for long. They are constantly changing, growing, adding -- and alas, sometimes subtracting.
So while I have to shake off some construction dust after my visits to these ever-changing places right now, I'll just pretend it's pixie dust and dream about all the new and exciting prospects on the horizon!
---
MAGICAL MOMENTS
Heart-warming Magical Moments brought to us by the amazing Disney cast members!
Rita B.: My favorite things to collect on vacations -- especially Disney trips -- are Christmas tree ornaments. I had 20+ years' worth of ornament memories stored in the basement that were destroyed in a fire on Thanksgiving night 2014. I was so sad to lose them all, but thankful that no one was hurt in the fire. During our trip this October, I visited the Olde Christmas Shoppe at Magic Kingdom to see if they might have some overstock from recent years so that I could replace ornaments I'd lost. After checking in the back, they said no and suggested Downtown Disney. I finished my shopping and had the other ornaments sent back to my resort. I picked them up on the last night of our trip and packed them in our suitcase, not thinking about it. When I got home and unpacked, I saw a note on the second box in the package that said Merry Christmas from the Olde Christmas Shoppe. It contained a hand-painted ornament with each of the years from our previous trips that I had been looking for! I was showing the ornaments to my mom at the time and several tears were shed! I wish I knew the gentlemen's names who were assisting me so I could thank them and let them know how much joy that has brought to us, and I share every chance I get about my special Disney magic!
Cynthia M. : I've had my share of magical moments over the years but this one was quite memorable. It was just about sunset one afternoon this October, and we headed on over to Mission Space for our final FastPass of the day. We approached two young female cast members cautiously, since we were about 15 minutes early for our appointed time. One of the CMs asked to scan my band to see how many more minutes we had to go. When my name popped up on the screen, she screamed with delight, "My name is Cynthia, too! AND her name is Cindy!" as she pointed to both of their name tags! Just then, the mom of the British family behind us in line stepped up to the MagicBand scanner and said, "You're never going to believe this, but my name is Cynthia, too! As she scanned her band Mickey to Mickey, the two Cast Members jumped up and down in amazement and high-fived us! Talk about a small world!
Jane: A number of years ago, I visited Disney World with my daughter and three grandchildren, ages 3, 4, and 7. Our Magical Moment happened in front of Buzz Lightyear's Space Ranger Spin. This was before Fastpass+ and MagicBands, so my daughter was standing in line at the FastPass machines with all three children. One of the cast members sweetly smiled and came up behind the machine to face her. As my daughter was about to have her turn, the cast member told her to wait. Then she asked each child, in turn, what their favorite number was, with the youngest going first. As the numbers were spoken, the cast member opened the back of the machine and brought out that many FastPasses. The youngest said 3 and the next child said 4, both of them choosing their age. The oldest child had caught on by this time and she said 15. We were gifted with 22 FastPasses for Buzz, some of which we used and the rest we passed on to a large family in the stand-by line. I do believe the children enjoyed sharing their passes as much as using them!
-=-=-=-=-=-=-=-=-=-=-=-=-=-=-=-=-=-=-=-=-
We just bet you have a story to tell about an unforgettable moment during your Disney vacation! Please send your favorite memory for inclusion in a future AllEars® to: allearsnet@yahoo.com
Thank you all for sharing!
---
ARCHIVES
Feature Archives
Missed the last issue of AllEars®? Or just want to re-read that feature on cruises again? You'll find a listing of past AllEars® newsletter features here.
Tips Archives
We have a searchable database of all the tips that appear in our newsletters! Take a look at the archive of our helpful ideas here!

If you want to receive the rest of the AllEars® news and other juicy bits of timely WDW information, you must be a subscriber! Why not sign up now?
http://www.mailermailer.com/x?oid=02757g
---
Copyright - Disclaimer - Reprint - Contact
©1999-2016, All Rights Reserved. RYI Enterprises, LLC.
RYI Enterprises, LLC owns and operates AllEars.Net, which comprises Deb's Unofficial Walt Disney World Information Guide and the AllEars® weekly newsletter (allears.net). AllEars.Net and AllEars® are not affiliated with, authorized or endorsed by, or in any way officially connected with, The Walt Disney Company, Disney Enterprises, Inc., or any of their affiliates. For official Disney information, visit http://www.disney.com

Editor in Chief: Deb Wills
Editor: Debra Martin Koma
For prompt replies to questions or comments about this newsletter or info that appears on AllEars.Net, send a query using our feedback form.

Direct any US Mail correspondence to:
Deb Wills
President
RYI Enterprises, LLC
8297 ChampionsGate Blvd. #360
ChampionsGate, FL 33896
NOTE: No parts of this newsletter may be reprinted without prior written permission from RYI Enterprises, LLC and AllEars.Net.
Advertisements appearing in AllEars® are paid advertisements and are not meant as an endorsement by Deb Wills, RYI Enterprises, LLC, AllEars® or AllEars.Net.
---
READER FEEDBACK
We are nothing without our readers! Please drop us a line and let us know what you're thinking! We can't wait to hear from you. Use our handy Feedback Form to reach us. See what others are saying about us here!
---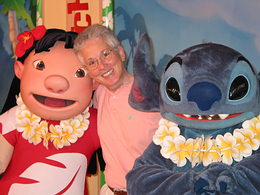 AllEars® is published by Deb Wills, a recognized Walt Disney World expert who also publishes one of the worldwide web's most popular sites, AllEars.Net, which receives more than 7 million page views per month from visitors around the globe.
Deb Wills
Editor-in-Chief and Publisher

AllEars® Editor is Debra Martin Koma.
-o-o-o-o-o-o-o-o-o-o-o-
Editor's Note: This story/information was accurate when it was published. Please be sure to confirm all current rates, information and other details before planning your trip.