Last week I announced the 2018 AllEars.Net Picture This! Resort Christmas Tree Photo Tour where we will be visiting two resorts that are not easy to photograph because of the lighting. Now, our eyes and brain tend to "fix" this for us, but our cameras — from digital to phones — need help. To help, manufacturers use a camera setting called White Balance. As an example, here are two photos of the Christmas tree in the Grand Floridian resort lobby.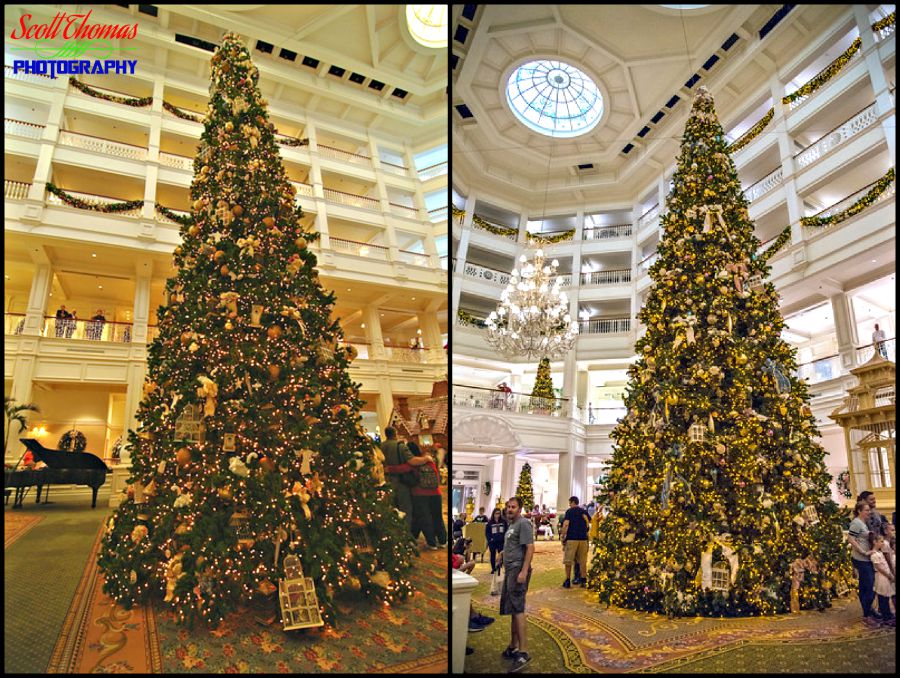 The photo on the left was taken in 2008 when I was first learning how to use my digital camera. I did not have a good understanding on how to adjust the camera or process the photo in an editor correctly for the yellow color cast. The photo on the right was taken eight years later when I had a much better understanding of white balance.
Here are two ways to fix white balance of a scene. Most digital cameras let you do a custom white balance preset, which can be done with either a gray card or something else in the scene either gray or white.  You can also alter the white balance of a digital image in post-processing using an editor.
During the upcoming photo tour I will be helping participants with how to adjust their cameras to get their best images under the challenging lighting conditions in both the Grand Floridian and Wilderness Lodge.
My former blogmate, Lisa, did a three-part series on White Balance which is worth a read as we head into the holiday season.
Subscribe to the AllEars® Newsletter to stay up-to-date on Disney news!