My husband Lee and I just returned from a two-week eastbound Panama Canal cruise aboard the Disney Wonder.  It was, well, Wonder-ful.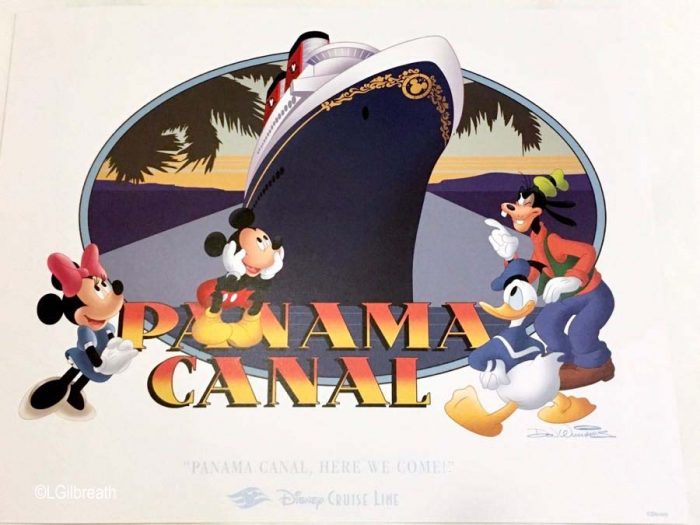 The cruise started in our home city of San Diego – that made travel and packing much easier – and ended in Galveston, Texas.  We only docked at four ports: Cabo San Lucas, Cartagena (Colombia), Grand Cayman, and Cozumel.  We had to skip our planned visit to Puerto Vallarta in order to avoid Hurricane Willa. Along the way we had eight sea days plus the transit of the Panama Canal.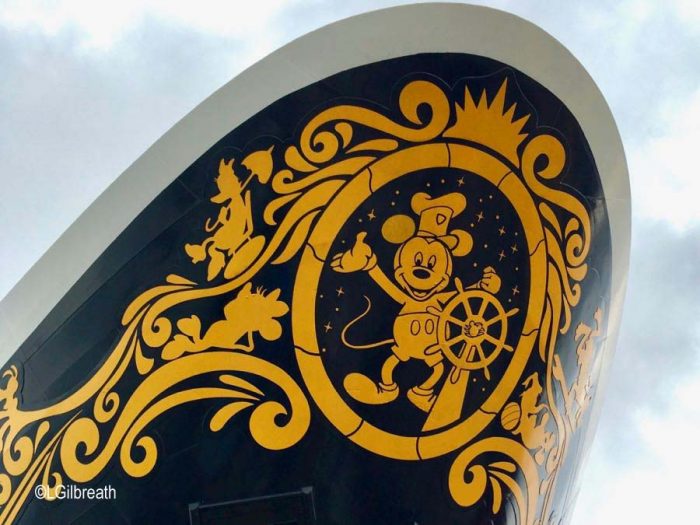 This was also a "Halloween on the High Seas" cruise with the added bonus that we were on board on the actual day of Halloween.  But I'll have more on that and other topics later.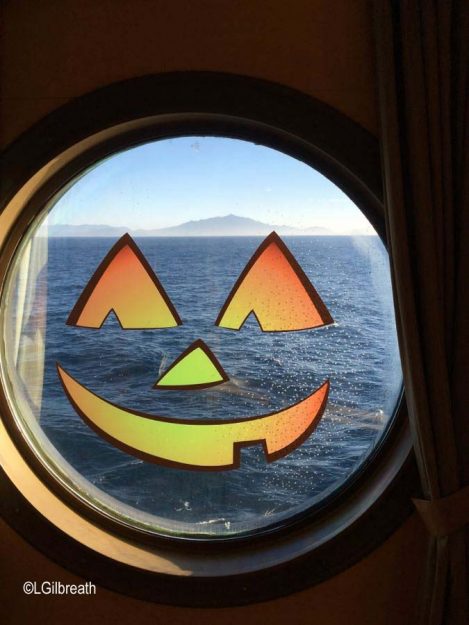 If you love sea days, and we do, then this is a great itinerary.  Because of Willa, we had six days in a row onboard the ship (five sea days plus the Canal), rather than the five that were originally planned.  I must admit that when we first learned we would be on the ship for almost a week I was a little concerned that it might be too much, but we were BUSY! There were all kinds of activities, some of them exclusive to the longer Panama Canal and transatlantic voyages which have so many more sea days. We actually had more free time on our port days.
Examples of some of the activities that we enjoyed:
Panama Canal lectures – Captain Ken Puckett, a former Panama Canal pilot, gave a series of lectures on the canal, including the history, construction, the new locks and what we would experience during the actual transit.
Pixar Presentations – Marc Sondheimer, a producer at Pixar (he won an Oscar for Piper), gave several interesting presentations on Pixar's creative process, the short films, and Virtual Reality, as well as a Q&A session.
Ballroom Dancing – In a series of 45-minute lessons we attempted to learn the waltz, Argentine tango, rumba, salsa, merengue, American two-step, and swing.  This is a regular activity on the longer repositioning cruises with our instructors, Willem deVries and Natalia Lind.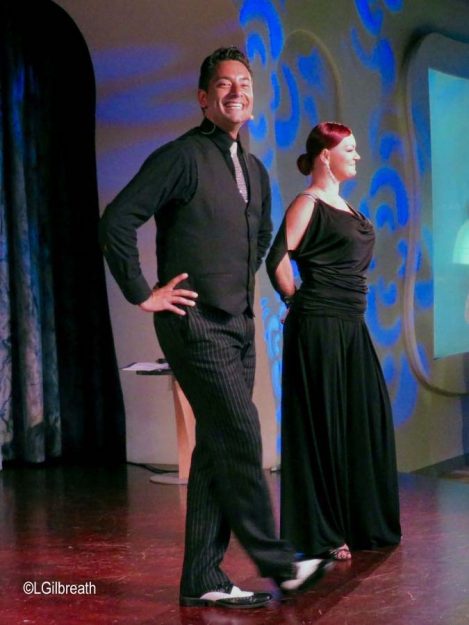 Hide and Seek with the Officers – I saw this on the schedule but had no idea what this was or how it would work, so we checked it out.  Basically, a number of the officers (including the captain and the cruise director) went out into public areas of the ship and we had 30 minutes to try to find them.  The twist: they were dressed as other crew members.  For example, the captain was dressed in the yellow deck hand uniform, and was out "painting" on deck 4.  They were all in plain sight, but out of their usual white uniforms were somewhat harder to recognize. The main giveaway was that they were so much older than the crew members they were working with.  It was SO much fun – I think the officers enjoyed it, too. (They must have, because they did it a second time later in the cruise.) They were all good sports about it – it was especially fun to see the captain participate in something like this. (Captain Henry seemed far more relaxed and easy-going than any of the other Disney Cruise Line captains I've encountered. He was even in the atrium the morning we disembarked saying goodbye to guests!)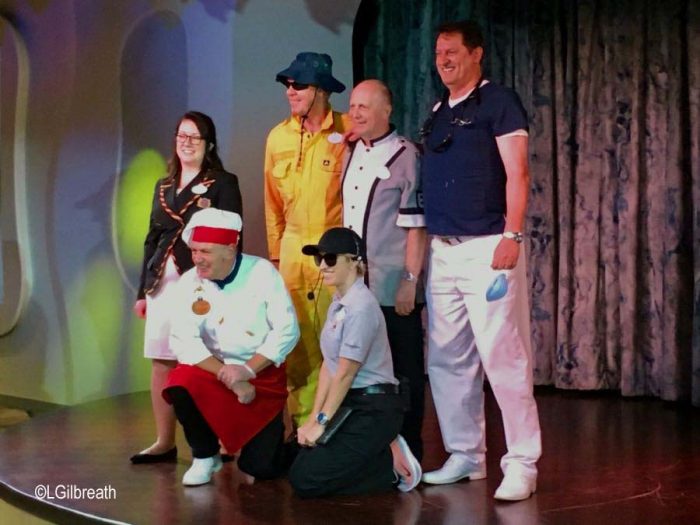 3D paper crafts – I had no idea what this was either, but saw a session that featured Oswald and wanted to go.  And yes, we made a 3D paper figure of Oswald, using the printed sheets provided as well as glue dots and scissors.  (The hardest/most time-consuming part was cutting out the pieces.).  It was so much fun that we did several more. Most of what we did is available on the family.disney.com web site – I used a Google search of "disney family 3D paper oswald" to find it after I returned home.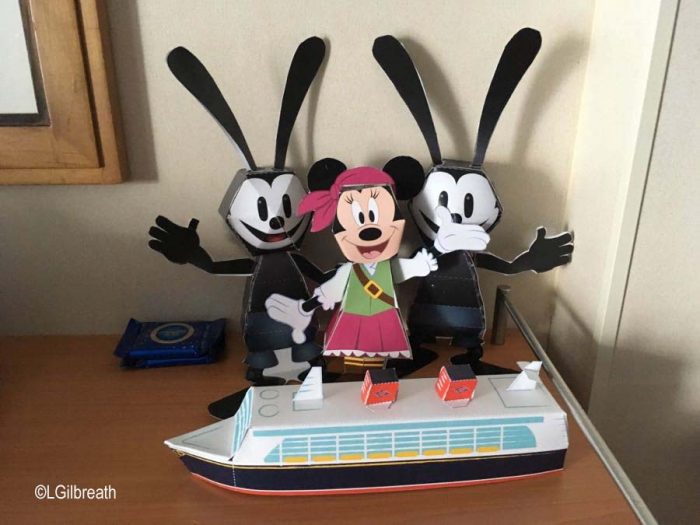 Trivia – There were trivia contests just about every day.  I only did a few of them, and never did very well, but it was still fun.
Movies – There are always lots of first-run movies shown in the Buena Vista Theater on a Disney cruise. This time there were more available because we had more sea days. We only managed to see two movies… the timing just never worked out for us to see more of them. On the final night we had the opportunity to see "The Nutcracker and the Four Realms," which was opening the next day… but it didn't start until 11 p.m., and we had to get up early to be off the ship the next day.
These are just a few of the many things we did during our 14-night cruise.  We were never bored, and in fact did not do nearly as much relaxing as we expected to.  And despite the length of the cruise, neither of us was ready to disembark the ship. We enjoyed it so much that we are planning to do the Panama Canal cruise again!
I'll have more on the Panama Canal cruise in the coming days, so please check back!
Don't miss a minute of Disney news — Subscribe to the AllEars® newsletter!