To all who come to this photo trivia game, Welcome! Along the way, the photos can make us relive memories and see details Walt's Imagineers put into everything we love in Walt Disney World!
Hey! We missed National Donut Day! I don't have a donut emoji so please accept this in its stead:

(Man. I really want a donut now. I wonder what's open…)
Now for Challenge #539

And here's the answer: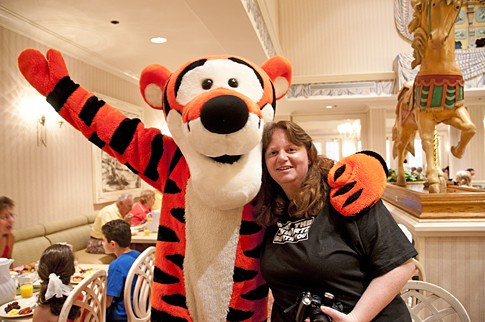 Copyright © Barrie Brewer
1900 Park Fare in the Grand Floridian Resort!
Grumpy's Groupies, at least you had a good time going through the pictures to find this one, right? 😊
Maureen And Warren Handy were the first to send in the correct answer! Congratulations to Maureen, Warren and to all our winners this week! Robert Wescovich, Gloria Martin, Luis Rodriguez, Scott C., Belicia, Wendy T Faler, Julie And Carol Wickware, Emma Ramsey, Beth Mcmeekin, Sandie Albrecht, Adolph And Kimberly Timm, Emily Hudson, Theresa Rucando, Linda Hoffman, Smitty, The Tisdale Family, Andrew Carrieri, Melissa Haeberle, Grumpy's Groupies, The Gunnels Gang, Leach Family, Sands Family, Andy Hickey, Jim Finley, Claire Gregory, Maryann Romagnano, K Beasley, Deb Ragno, Erin Hammer, Martha & Justin Collins, Cheryl Costello, Josh Weiss, Eric Berger, Team Bonnie Sue, Theresa Maradei, Vera And Izzy Williams, Phyllis, Linda Ranatza, Joseph M. Zafia, Wayne Chadourne, Brian Gallant, Laurie Walker, Chloe Mayhew, Karrie Rodriguez, Leigh Mertz, Rebecca Keenan, The Holmes Family, Janet T Thorn, The Nufranick Family, Davida, Chris Kelly, Ken Maikowski, Catherine Fleming, Diane Curfman, Andreas Beer, Matt Earl, Christine Dagney, Tim Johansen, Mark Hardy, Sue And Ed Adams, Tracy Discher, Pensacola Glenn, Margaret Convery, Stacie Huang, Maryann Eckenrode, Linda Scrivano, Angela Johns, Elaine Prosecky, Sharon Powell, Herb Miller, Shelby Watson, Pam Lorenz, Hillary Waldroop, Tricia Petty, Susan Higginbotham, Jodie S., Barclay Bakkum, Jackie Graebel, Vicki Britt, Susan Doucette, Sherry Trapp, Team Hill, Donald Purney, Linda Grau, Tom Higbee Sr, George Mundy Jr, Maddie Inman, Christy Schor, Dee Dee Kenney, Chris, Gretchen, And Katie Barnes, Vinnie Degasperis, Terry Harris, Cheryl Chambers, Jane Johnson, and Jamie Poynton!
_______________________________________________________
Challenge #540 Where in the world is this?
Back into the parks! Who is this and where do you see him? Want a hint? He's going by us right now, carrying some friends on his back.
Do you know? Do you have a guess? Please send in your answer, before the end of the day on Thursday, June 14th, by clicking on the blue box below.
Please do not post answers using the Feedback Form link at the bottom of this post.
See you soon, Players!


_______________________________________________________________________
Everyone who sends in a correct answer to a Where in the World Challenge this month will be entered in a drawing at the end of the month for some special AllEars® goodies!
–