To all who come to this photo trivia game, Welcome! Along the way, the photos can make us relive memories and see details Walt's Imagineers put into everything we love in Walt Disney World!
Last week was my 7th anniversary with Where in the World. Thank you for making those good years!

Which makes it very awkward to announce:
I missed a couple Players names last week; they had the answer, but I didn't have them in the list. Did I miss anyone else? Jim & Lorie Sonnen, Chris Kelly, Steve Knapp, and George Mundy Jr, I've added you to the winners' list for the monthly drawing. Sorry for the mistake!
I also forgot to update the hint for the Challenge; since that easily misleads people, I'm accepting all answers.
Now for Challenge #523:

And here's the answer:


Copyright © Scott Thomas
A Yeti statue in the Expedition Everest queue. My personal favorite is the little Yeti wearing mouse ears. 😊
Antoinette Leblanc were the first to send in the correct answer! Congratulations to Antoinette and to all our winners this week! Ken Savage, Jim & Lorie Sonnen, Phyllis, Cathy Fleming, Al & Kerry Ganter, Angela Counts, Grumpy's Groupies, Margaret Convery, Mary Beth Tarbet, Claire Gregory, John Stella, The Gunnels Gang, The Nufranick Family, Joseph M. Zafia, Scott C., Wendy T Faler, Belicia, The Parker Family, Josh Weiss, Jennifer Hess, Gloria Martin, Larissa Huda, Team Hill, The Rider Family, Chris Kelly, Linda Hoffman, Andrew Carrieri, Antoinette Leblanc, Michael O'brien, Michaela O'brien, Karen O' Brien, Chris, Gretchen, And Katie Barnes, Eric Berger, Emily Hudson, Brenda Double, Brenda Double, The Kertes Family, Megan Krainski, Lori Rienhardt, Tammy Warmouth, Renee Hardiman, Joann Albrecht, Herb Miller, K Beasley, Sue And Ed Adams, Luis Rodriguez, Deb Ragno, Jen Tremley, Janet T Thorn, Smitty, Ruben O'meara, Theresa Maradei, Theresa Maradei, Sandie Albrecht, Evelyn Wilson, Ed Suscreba, Steve Knapp, Vicki Britt, Arlene Vicek, Kenny, Hillary Waldroop, Stefan Owens, Ronnie Alvarado, Kyra, Karen Taylor, Erin Hammer, Wayne Chadourne, Jim Finley, Melissa Haeberle, Jeff Blank, Karen Ramirez, Cameron Lange, Brian Gallant, Linda Hoffman, Mark Hardy, Karrie Rodriguez, Brian Richmond, Matt Earl, Shannon Benton, Tim Johansen, Annie Middelberg, Scott Sangston, Jamie Poynton, Christi Ison, Jessica Townsend, George Mundy Jr, Theresa Rucando, Vera And Izzy Williams, Terry Harris, Donald Purney, Jackie Graebel, Pensacola Glenn, Terry Harris, Dee Dee Kenney, Matthew Frey, Jane Johnson, Jessica Polizzotto, The Patterson Family, and Mis Jamie Marie!
_______________________________________________________
Challenge #524 Where in the world is this?
What attraction are we riding?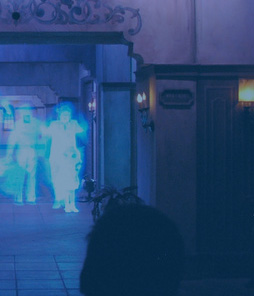 Do you know? Do you have a guess? Please send in your answer, before the end of the day on Thursday, February 22nd, by clicking on the blue box below.
Please do not post answers using the Feedback Form link at the bottom of this post.
See you soon, Players!


_______________________________________________________________________
Everyone who sends in a correct answer to a Where in the World Challenge this month will be entered in a drawing at the end of the month for some special AllEars® goodies!
–