What's a holiday in England/United Kingdom at Epcot's World Showcase without a spot of tea poured from a festive tea pot? This decoration always brings a smile to my face as my Mother had a holiday tea set just like it. Though it was never used, it was part of each year's Christmas in my family.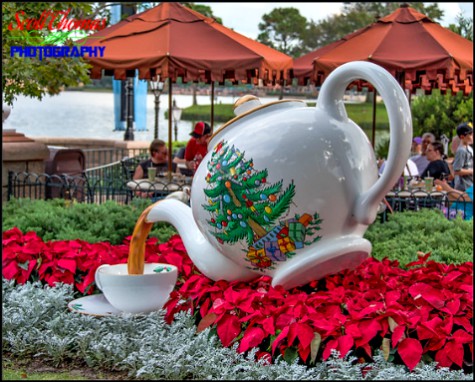 Holiday teapot at the United Kingdom pavilion in Epcot.
Nikon D750/28-300VR, 1/320s, f/4.8, ISO 100, EV 0, 62mm Focal Length.