So we took a short break from our everlasting Expo coverage to make a hasty Walt Disney World and Disneyland pilgrimage to say goodbye to a couple of old friends.
Over at Disneyland, the evergreen Main Street Electrical Parade glowed away once again. It's always a little sad to see something that's been around that long leave, but it's also a little hard to get too worked up about it, given that it has come back from the dead more times than Ra's al Ghul.
Between Disneyland, DCA, and the Magic Kingdom, it ran for about 45 years and was periodically replaced by "Light Magic," "Spectromagic," and "Paint the Night," with varying degrees of success. Its final form was shy a few floats that had gone by the wayside with the years, such as the Blue Fairy and the Cigar Indians, but it still commanded pretty respectable crowds even up to the end.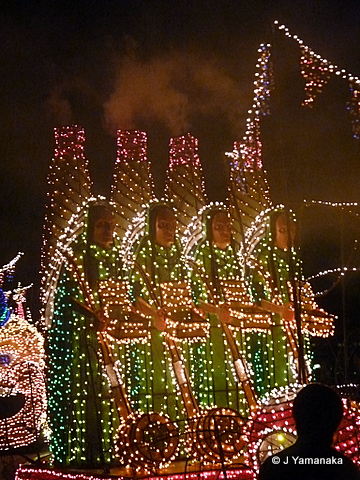 Although successors such as Tokyo Disneyland's "Dreamlights" are arguably superior in both content and technology, MSEP will always have the cache of being the nighttime parade most guests remember from their childhood (as it's probably older than most of them) and having one of the most distinctive tunes in the Disney catalogue.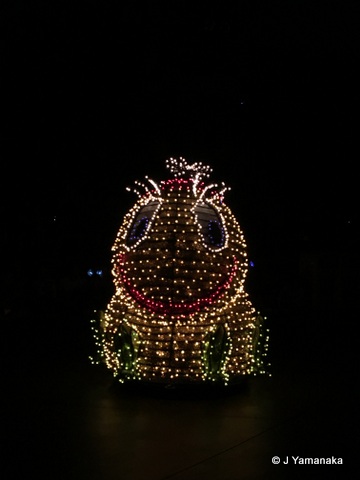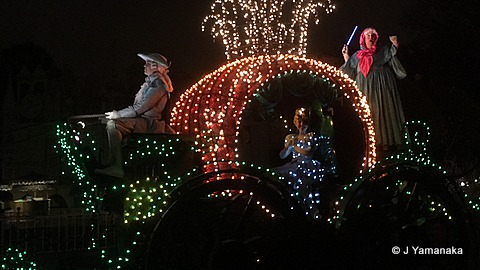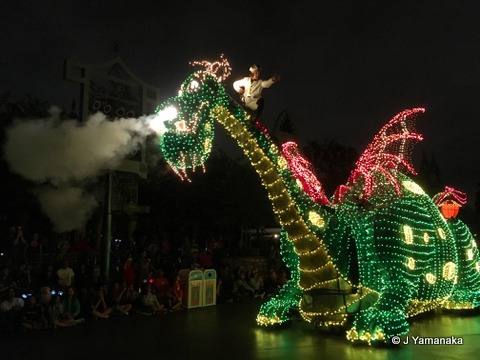 So back at the D23 Expo, many announcements were made about the addition of new rides to some of the parks over in Walt Disney World. What was not announced at the time, was the many closures that would be happening to accommodate those rides. One of the sacrifices was the EPCOT pavilion "Universe of Energy" and its attraction "Ellen's Energy Adventure."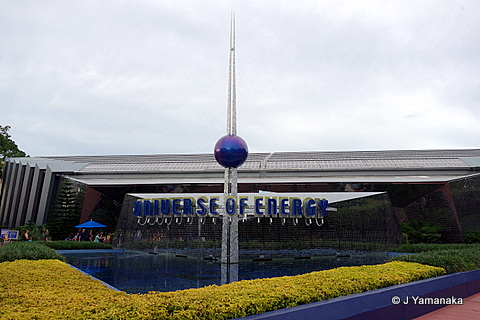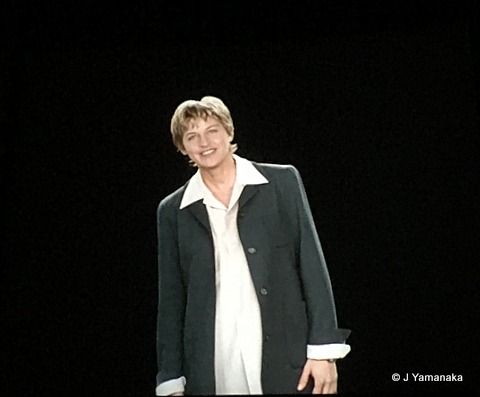 While the ride itself had gone through some changes, in many ways it had remained true to its original vision of educating people on the topic of the production, utilization, and conservation of energy. Both versions also kept the traveling theater ride system and the trip through the primeval diorama.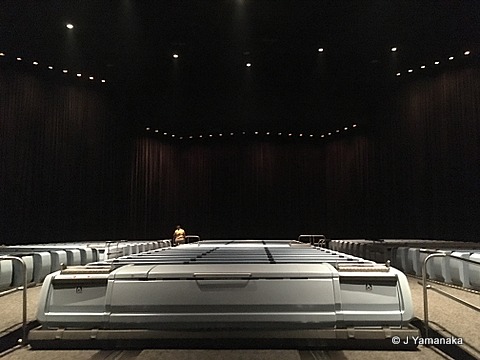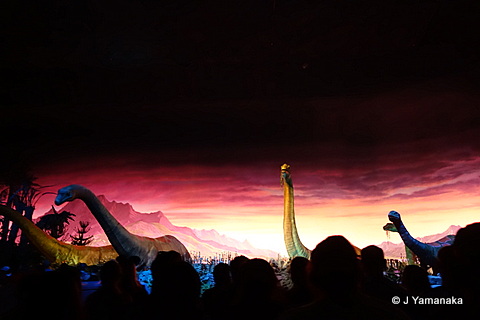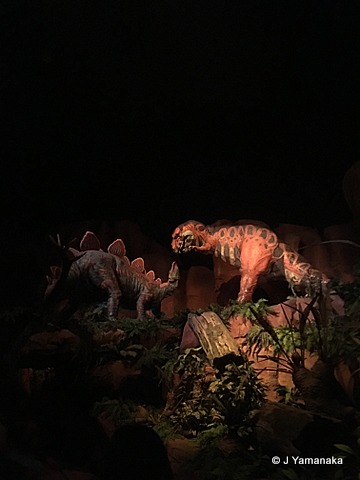 [For a much better review of this ride than I can furnish, I encourage you to re-read Jack Spence's blog on it.]
While the filmed portion was starting to seem a little dated both in appearance (it clearly features Ellen from "The Ellen Show" days, versus the contemporary "The Ellen DeGeneres Show" Ellen) and discourse, and I was never a huge fan of the radio segment ("MAMMALS ARE GETTING HAIRIER!") I think it's a pity they're taking it out instead of updating it. I am a huge fan of long attractions and this one clocked in at around 40 minutes (in air conditioning,) which made waiting for it, if you ever even found a wait for it, a pretty good deal, time-wise. The cars were enormous, so if you had big groups it was easy to get everyone on, and all ages could ride it. More than that, it represented one of the last gasps of the original EPCOT edutainment mission which I've always found so admirably ambitious. It will be replaced with a "Guardians of the Galaxy" attraction.
The real gut-punch of the lot, however, and the main reason for me making a hastily-scheduled trip to Florida in the unbearable heat and humidity of August, was the closure of "The Great Movie Ride."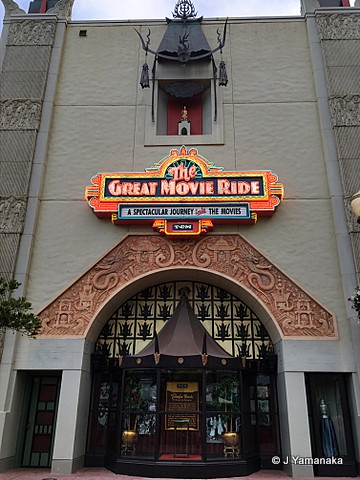 The original symbol of the Disney-MGM Studios Park, and what I always considered the flagship attraction there, GMR took guests on a 20 minute trip into the classic film genres utilizing audio-animatronics, live actors, theater cars, screens, and branching storylines.
[Again, for a better, more in-depth look at the attraction, check back at Jack Spence's 2009 blog on it.]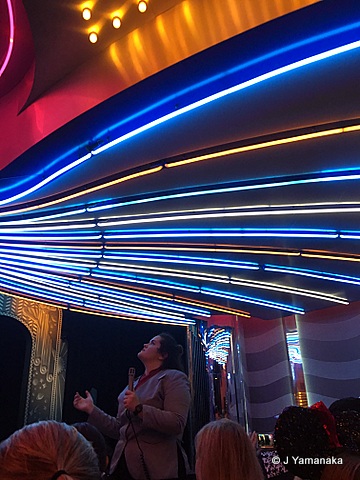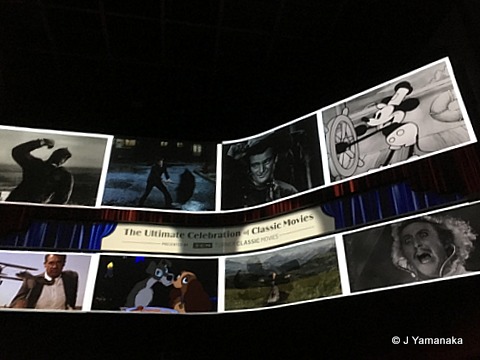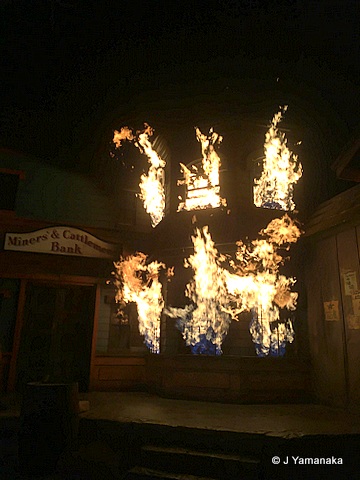 This had always been one of my favorite attractions at WDW, because it was so unique and so specific to the MGM Studios Park. As a huge classic film buff, I loved all the movies it referenced right down to the trailers they used to play in the pre-show area.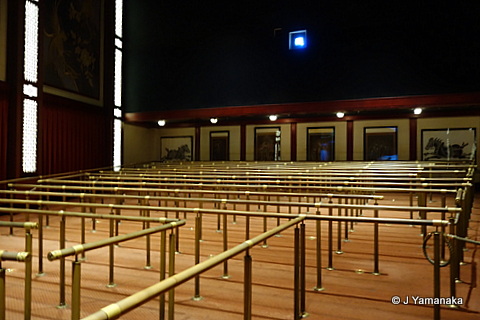 Even the outside, a detailed replica of the Grauman's Chinese Theater in Hollywood, was fantastic and beautiful to me. If you live in Los Angeles, you're used to visiting the real, current-day Hollywood which is frankly something of a dump. It's dirty and crowded and the scent of failed dreams (which oddly closely resembles that of urine) is pervasive there. This version, just like a lot of the rest of MGM Studios, was the sort of clean, friendly, hypersaturated "Hollywood that never was and always will be" that a kid growing up watching MGM musicals would dream about.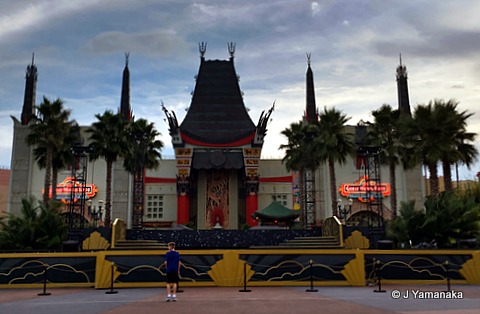 I am a particular fan of musicals, so it was always a joy for me that no less than four archetypal movie musicals were celebrated in the ride: "Footlight Parade," "Singin' in the Rain," "Mary Poppins," and "Wizard of Oz."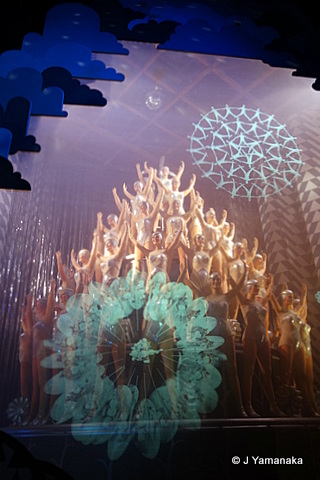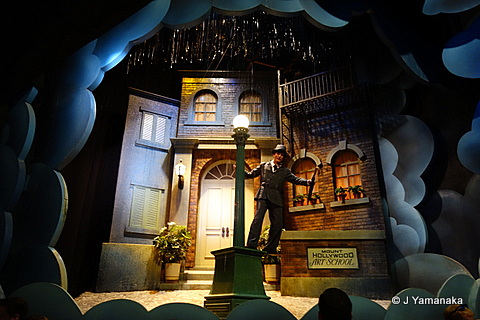 In so many ways, I felt the ride was exceptionally well crafted. The juxtaposition of the different movie genres kept guests' attention engaged, and the constant variation in live performances from the Cowboy or the Gangster made for high re-rideability.
While I was there, I was able to attend a function where we were able to walk through the attraction after closing, and former Imagineer Brian Collins gave a brief talk about his involvement with the attraction.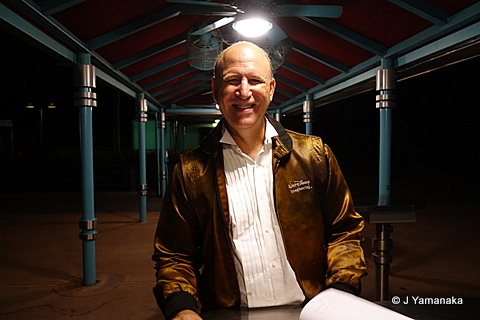 He also gave us copies of character profiles he wrote for the Bandit and Gangster roles which were intended solely for the use of the performers. (Apparently not all read them, as the Bandit one notes "do not try to talk with a strong Western accent. It sounds bad, is very cliche and is, in general, bad show.")
Roughly five hours after that ended, I was lucky enough to be able to attend the D23 event they held the next morning before opening. At this event, Imagineers Gary Landrum and Diego Parras walked attendees through the attraction pointing out different details of the ride and how they related to enhancing each scenario's authenticity and levels of communication.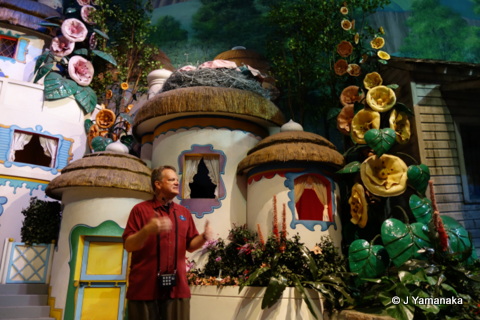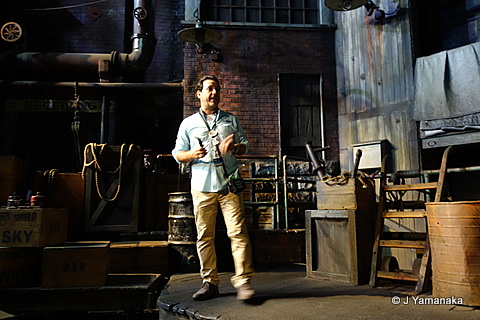 Afterwards, we were given a great print of original concept art for the attraction's marquee.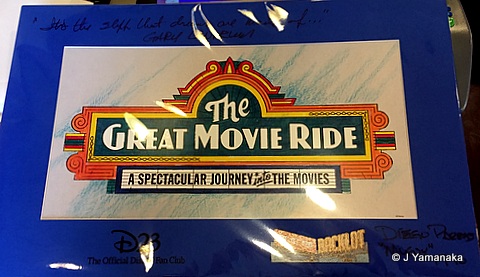 [At this point, I start ranting. If the gripings of one little person doesn't amount to a hill of beans in this crazy world to you, you are free to cut out now, with my blessing.]
In all the rationales people ever gave me for wanting this attraction replaced, I frankly never found any with which I had much sympathy. Most of them end up being:
a) "It's old and needs to be updated." While the ride did suffer from the wear and tear of years and periodically spotty maintenance, I'm not so sure the films depicted in it did need updating. These films were chosen because they were, in fact, Great Movies and I don't think their status really changed with time. Films like "Raiders of the Lost Arc" and "Casablanca" were chosen because they were some of the best of their genres, and they still are. It's not like we stopped reading Shakespeare or Dickens because they've been around awhile and needed to be replaced with something new.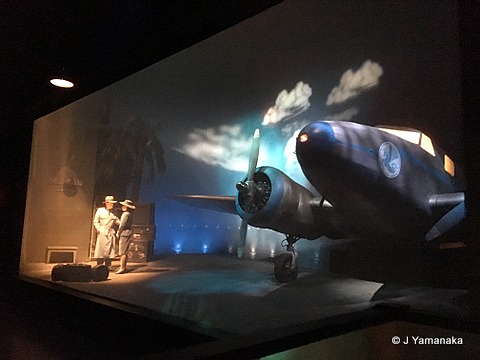 If you want a comparison between whether updated tech can compete with consummate craftsmanship, take a look at these two clips. One is one of the oldest of the currently used major audio-animatronics, and one is the very newest.
Which one is more arresting? What story is more interesting? Who has a more clearly defined viewpoint, with goals and personality? Can you tell what either one is thinking? How many times would you want to see one, versus the other?
b) "It's not relevant because kids/young adults/no one has heard of these movies anymore." This one is my very favorite. How dull would it be, to only experience things that show you what you already know? What kind of low expectations must you have for humanity, to think that only the completely familiar could be of any interest? Why wouldn't you think that people who haven't seen these films might get interested in them and watch them on their own and thereby increase their personal experiential database? Going back to the whole concept of "edutainment," this ride could serve as the guests' introduction to films and genres they never saw before, and arguably widen their worlds–not a bad function for a theme park attraction.
At the end of the day, however, although I do feel that objectively GMR was a good and necessary ride for the park, a lot of my nostalgia is subjective as well. For one thing, I associate it quite a bit with my original trips to WDW with people and situations that are no longer repeatable. For another, my actual favorite movie of all time is "Singin' in the Rain," and two of the things I enjoyed most about the MGM Studios park was the raining umbrella back on Streets of America, and the Gene Kelly segment in GMR. They're both gone now, and although I'm sure their replacements ("Mickey and Minnie's Runaway Railway" for GMR) will be fine, and people will enjoy them immensely, I'll always be a little bit sorry not to see them there.
"Enjoy the rest of your day here at Disney's Hollywood Studios, and I'll see you at the movies: The stuff dreams are made of."