It will not surprise anyone familiar with Walt Disney World that the resort's newest attraction exits into a gift shop. But what likely will delight guests to Pandora – The World of Avatar in Animal Kingdom is that the store offers a unique shopping experience. Not only will guests find no sign of Mickey Mouse, but they will be able to shop a selection of merchandise that can only be found in this one shop, called Windtraders.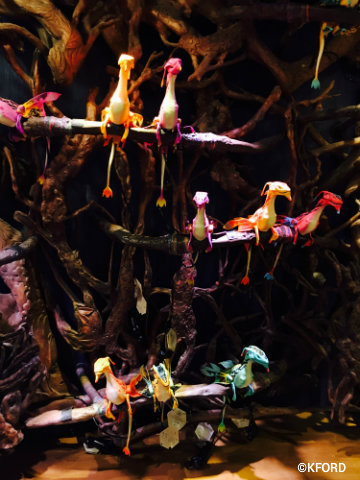 And in addition to cool apparel and home decor, Windtraders offers guests several experiences to be involved in selecting and designing their own souvenirs. The signature souvenir in Pandora is the mechanical pet banshee. These banshees come in five colors and 10 patterns and "live" in The Rookery, where a naturalist helps each guest identify which banshee he or she connects with.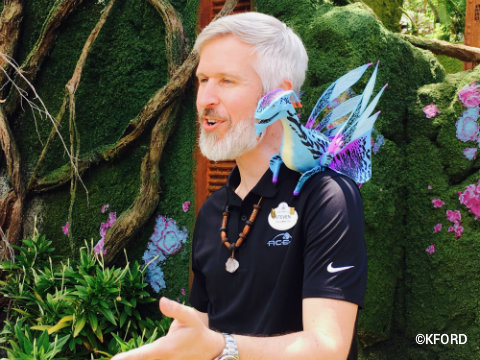 "They are such a symbol of environment so once somebody connects with one, we'll go ahead and encourage our guests to take a Banshee Pledge," said Steven Miller, merchandise communications manager at Walt Disney World. "In other words, we want them to help protect the environment not only on Pandora but also back on Earth."
Each banshee is attached to a leash that gives its owner controls to help the banshee make noises, move and flap its wings. Banshees retail for about $50 each.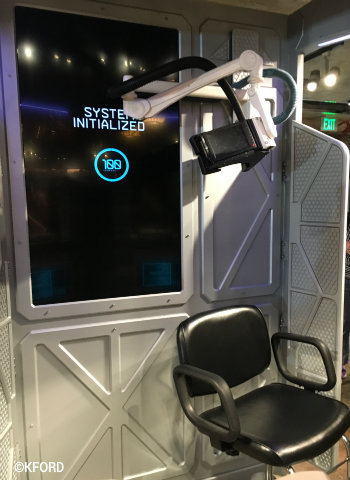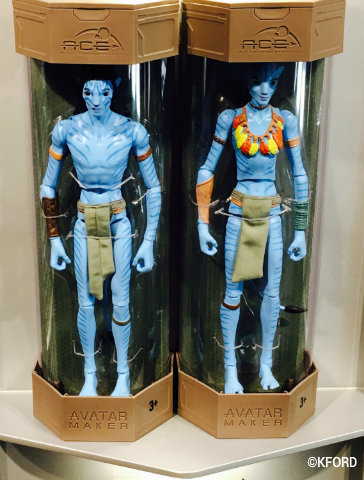 Another unique souvenir can be found at the ACE Avatar Maker, which allows guests to create an Avatar doll with their own likeness. The guest chooses the doll's eye and hair color and facial stripes, and a scan is taken of his or her facial features. It takes about 20 to 30 minutes for the 10-inch doll to be completed. The, guests can choose accessories, such as the explorer, banshee rider or warrior sets, to complement their dolls. Each doll costs about $75 and accessories sets are about $15. (Unfortunately, annual pass, Disney Vacation Club and Disney Visa discounts do not apply to the Avatar dolls or the pet banshees.)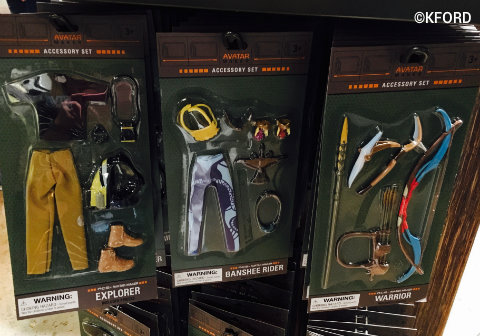 Guests also can string their own Windtrader necklaces. Choose from feathers, crystals and colorful beads of different sizes to create a personalized souvenir. The $19.99 price tag includes the necklace cord, 8 beads and 1 feather or crystal. Additional pieces can be purchased separately.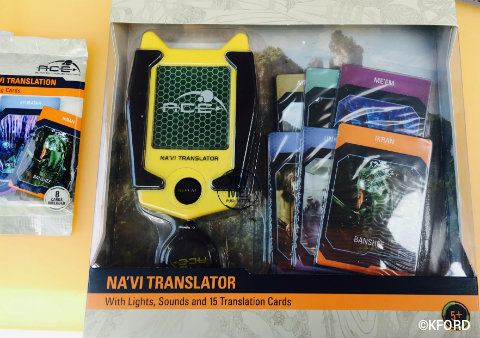 Those who really want to immerse themselves in the Na'vi culture can purchase an ACE translator with 15 cards explaining Na'vi language phrases for about $20. The battery-operated translator helps the guest learn to speak Na'vi. Additional collectible cards are sold in mystery packs.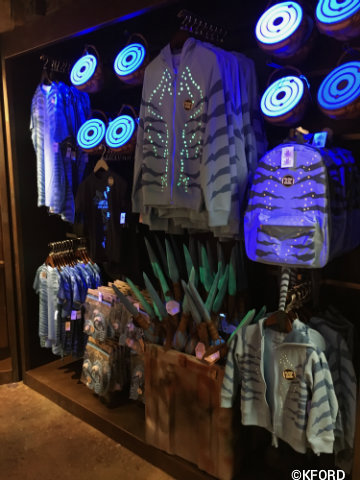 Looking to interact with the Pandoran culture on a more organic level? Check out the apparel and other wearable merchandise that glows at night and reflects the light of the bioluminescent forest. One novelty is a zippered phone case decorated with a scene of Pandora that lights up when the screen of the phone inside illuminates from a call.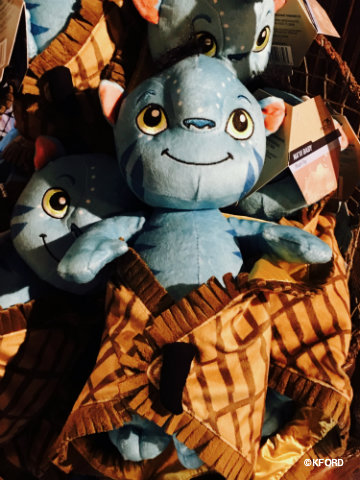 Kids are sure to be drawn to the plush banshees and baby Avatars, while adults might like the unusually shaped mug that depicts the floating mountains or a T-shirt from a collection with subtle designs. Of course, there are collectible pins, keychains and other small items, as well. Whatever their preference or budget, guests inspired by Pandora are sure to find a memorable reminder of their experience to take home with them.
(For more photos of Windtraders, visit the Photo Gallery.)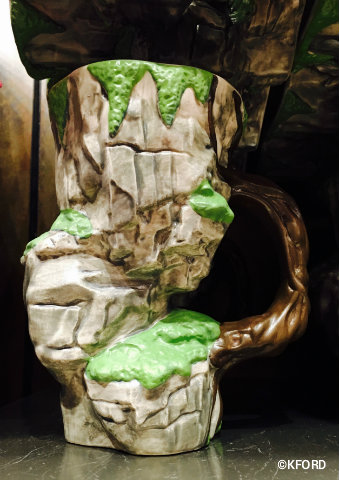 DISCLAIMER: I was a guest of Walt Disney World for its media and passholder previews. This did not affect my story; my opinions are my own.