After a year away at the Los Angeles Convention Center, WonderCon once again returned to the Anaheim Convention Center, conveniently located across the street from the Disneyland Resort.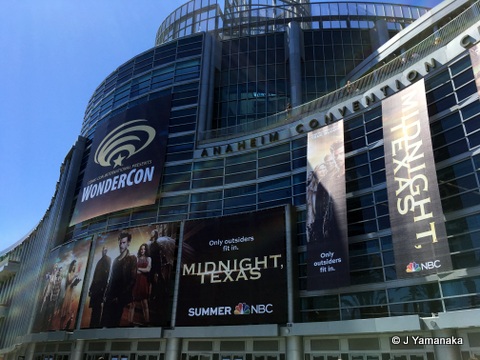 Continuing the trend of the larger media companies pulling back from a lot of these conventions, this year saw the same shift as the last few years away from celebrities and big studio presentations, and towards more panels/booths by, about, and for fans and fandom.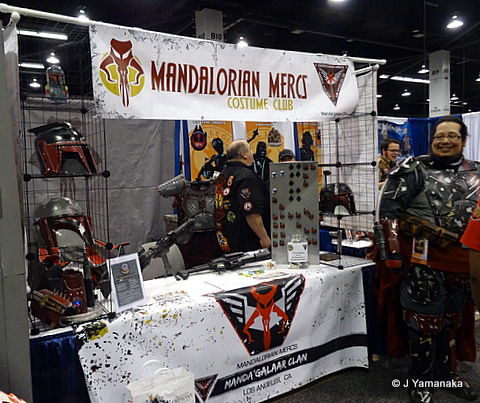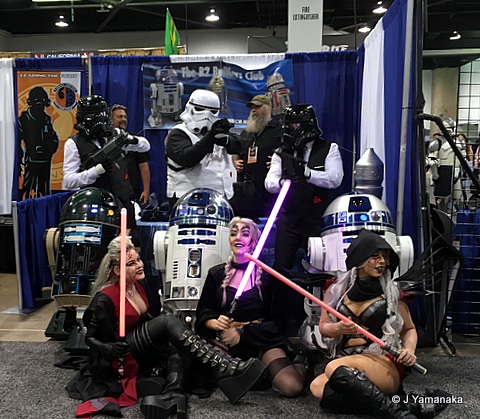 Disney didn't have much of a presence this time around, its most visible asset the Disney Music Emporium booth on the floor.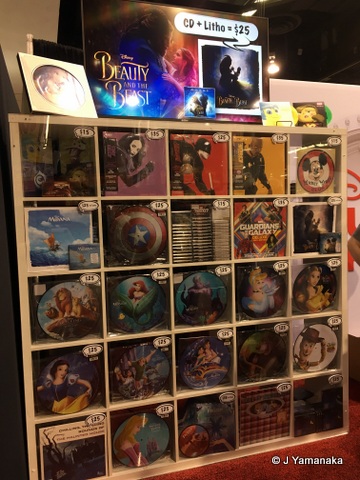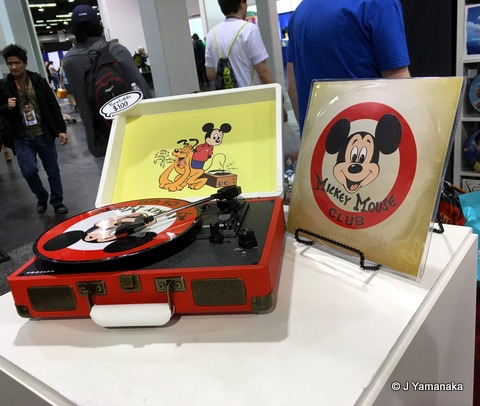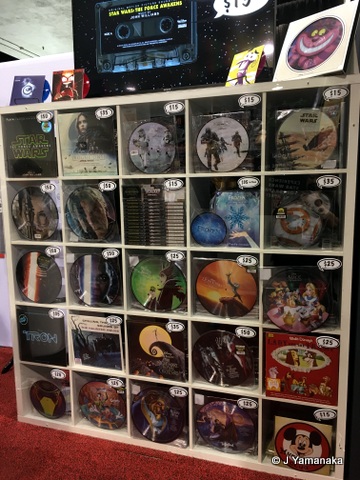 Disney's ABC Television Network brought some of their properties to WonderCon, including the ever-popular "Agents of SHIELD," and their new sitcom "Imaginary Mary."
After screening the second episode of the new series, they held a brief panel with the two stars of the show, Jenna Elfman and Stephen Schneider, and executive producers Adam F. Goldberg, Doug Robinson, and Patrick Osborne, who worked on animating such films as "Big Hero 6" and "Wreck-It Ralph," and who won the Academy Award for Best Animated Short in 2014 for "Feast."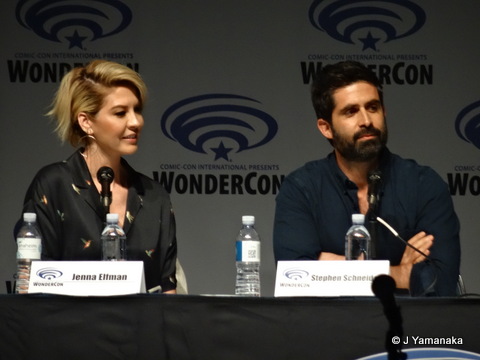 An interesting look into the potential future of entertainment was detailed in "Secrets of Storytelling in VR and AR."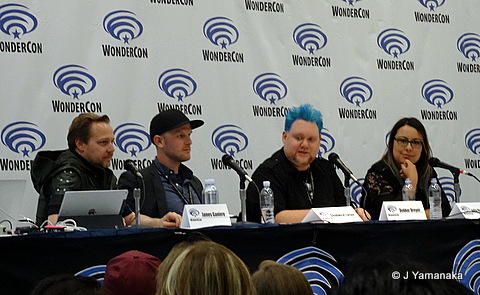 With a panel of experts from VR production companies such as Mandt VR, Clever Fox, and LittlStar, the presentation described some of the roles augmented/virtual reality can have in the storytelling process, such as the pannable 360 degree video Mandt did for the 2016 "The Wonderful World of Disney: Magical Holiday Celebration…"
…Or the 360 augmented photo writer/director Dekker Dreyer did for the "Star Wars Land" groundbreaking.
Animation fans enjoyed a variety of internationally acclaimed shorts in "The 18th Annual Animation Show of Shows," including Disney's "Inner Workings" by Leo Matsuda, and Pixar's Academy Award winning "Piper" by Alan Barillaro.
In "Rogue One: The Magic Behind the Mission," Industrial Light & Magic animation supervisor Hal Hickel, with moderator Scott Mantz, gave insight into making the stunning visual effects featured in the last Star Wars installment.
–Many different attempts were made at bringing K-2SO to life, including giving him blinking eyes which ultimately made him look too much like an animated cartoon.
–Alan Tudyk was credited for making him a full character. An example was the "and there's a fresh one if you mouth off again" sequence, in which Diego Luna suggested the slap, but Tudyk added the dialogue. A replay of the clip from the film reveals Diego covering his face to hide him cracking up.
–As an aid to developing the movement of the AT-ATs, elephants were used as reference models.
–The digital recreation of Grand Moff Tarkin involved taking stand-in actor Guy Henry, digitizing his facial motions, then recreating them in digital Peter Cushing's features. A keen eye to anatomical detail was given, including such factors as the change in blood flow to different areas of the face with movement.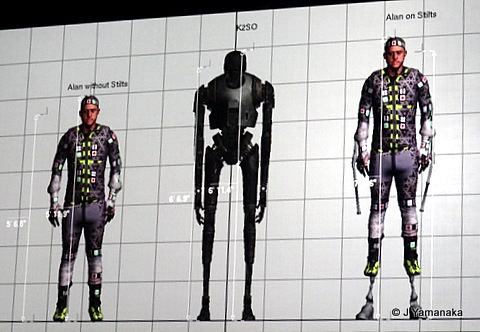 The usual high level of cosplay was evident throughout the convention, and particularly during the annual WonderCon Masquerade.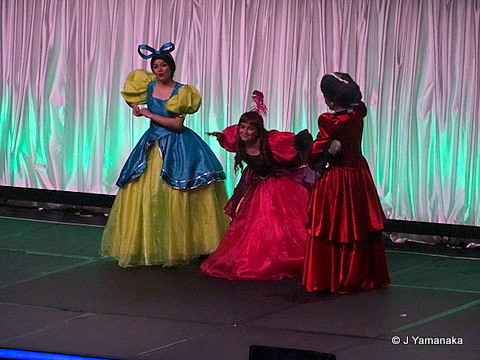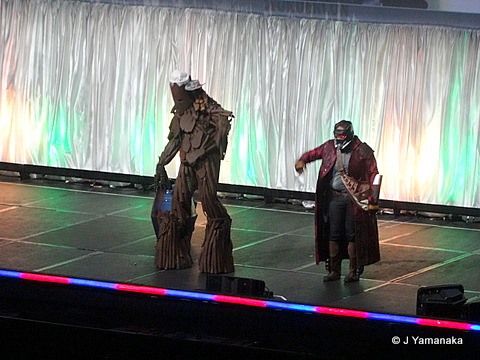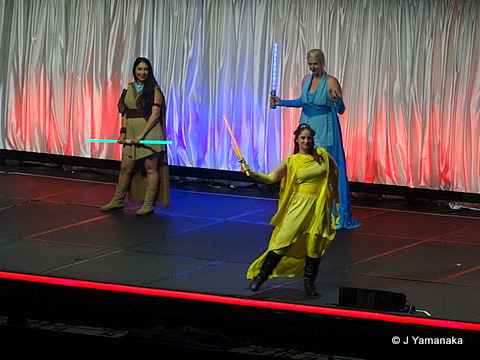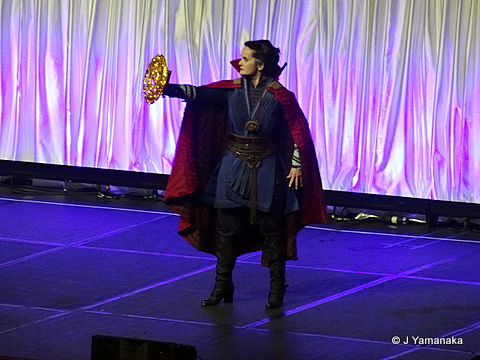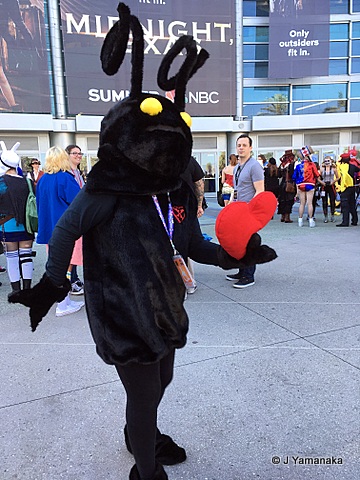 Disney Legend Bob Gurr helped close off the weekend of panels in "The OC Automata and Animatronics Legacy," with fellow automaton builders Garner Holt, Bill Butler, and Thomas Kuntz.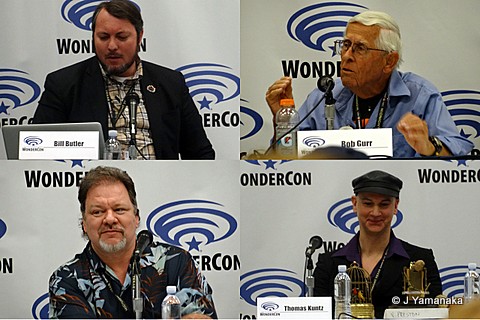 The panel discussed the varied and innovative animatronic history of Orange County, including the larger parks of Knott's Berry Farm and Disneyland, as well as smaller institutions such as the Japanese Deer Park.
–Bob Gurr discussed the ill-fated "charging rhino" gag that was ultimately too unreliable to be kept in the Jungle Cruise.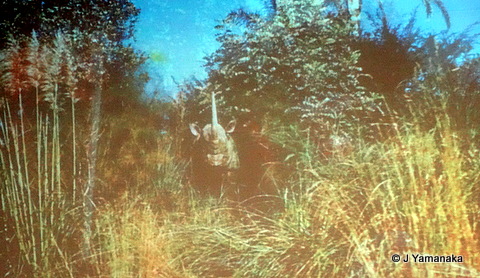 –The first time the term "audio-animatronic" was used in print was in a brochure for Mine Train Through Nature's Wonderland. (Did you think it was for the Enchanted Tiki Room? I did!)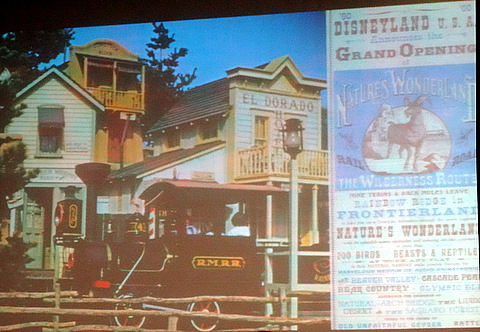 Out on the floor, examples of some of the engineering artisans' work could be seen up close:
Garner Holt's yeti, apparently a pet project, is being developed in his workshop to communicate in American Sign Language for deaf children.
Kuntz's "Fakir," a magician performing a fascinating ball-and-cups trick was on display as well. More information on it can be found at his website, here.
More information on Bob Gurr's many contributions to the audio-animatronic industry and more can be found in his recent documentary "Bob Gurr: Turning Dreams Into Reality," which can be purchased from Ape Pen Publishing.
WonderCon continues to grow and diversify as a convention, and seems to present more in the way of fan-based and niche programming than SDCC for example. If you're looking for more opportunities to get advice and instruction about different aspects of fandom–cosplay, fan fiction–or even information on how to move from being a consumer of genre material to a producer, WonderCon has a lot to offer.