Recently released as a new addition to the Nintendo 3DS "Art Academy" series, "Disney Art Academy" takes players through a step-wise series of lessons on drawing famous Disney characters.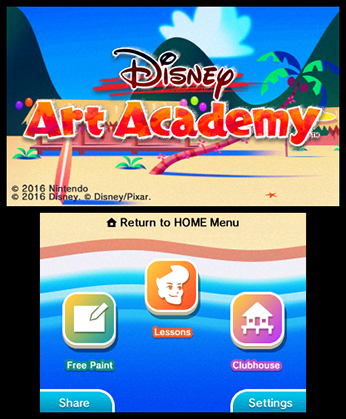 From "The Basics," through "Color Theory," to "3D Drawing Techniques," budding artists are slowly introduced to a variety of drawing techniques and principles both theoretical and mechanical. Lessons can include instructions on how to draw in layers or general principles of Princess Portraiture.
The beginning tutorials start out with the subject pretty well drawn in, but as the player progresses, only the general outlines are given. Eventually "Free Paint" is unlocked, where the artist starts copying a demonstration character from a blank canvas.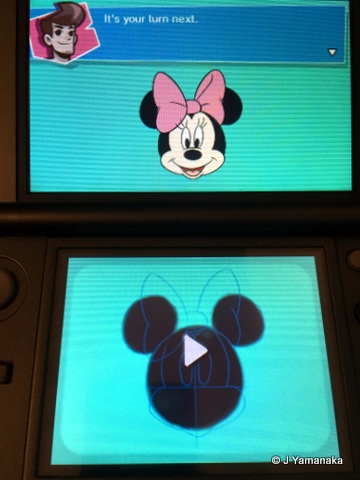 One of the comforting parts of the program, at least for those of us unartistically inclined, is that the lessons are taught to you along with some fellow toon kids…who are not likely to show you up with their finished product. Much like when Mr. Rogers used to teach us drawing, it's sometimes an encouraging thing to see someone else try a project and not necessarily be an expert at it.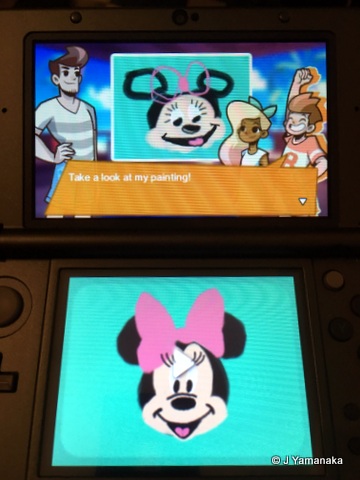 While I personally reside amongst the art-impaired, I found the program entertaining and easy enough (at least in the beginning levels) for me to produce something that looked at least vaguely like a given character. If you enjoy the Animation Academy at either Disney California Adventure or Disney Hollywood Studio, I think it's a safe bet you'll enjoy "Disney Art Academy."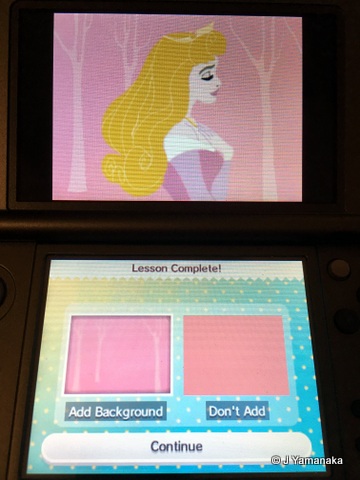 (But I will never, never show you my Free Paint picture, which looked to have distinct Picasso influences. Like a total disregard for anatomy.)
"Disney Art Academy" is currently available for the Nintendo 3DS. Purchasing information can be found at http://www.nintendo.com/games/detail/disney-art-academy-3ds
DISCLAIMER: I received a copy of "Disney Art Academy" for reviewing purposes. This did not affect my review; my opinions are my own.