Every Value Resort at Walt Disney World has huge letters spelling out the resort's name in the bus transportation area. The Pop Century Resort has fun giant POP signs which are impossible to miss as you get off your bus after a day in the parks. As I waited for a bus to get to a park one morning, there was very good light and some clouds to set off a mighty POP.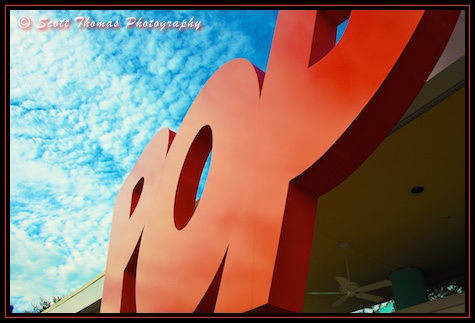 Huge Pop Century Resort logo sign in the Bus Transportation area.
Nikon D700/28-300VR, 1/320s, f/9, ISO 200, EV -0.3, 28mm focal length.
Deb will be here tomorrow with a POP quiz.