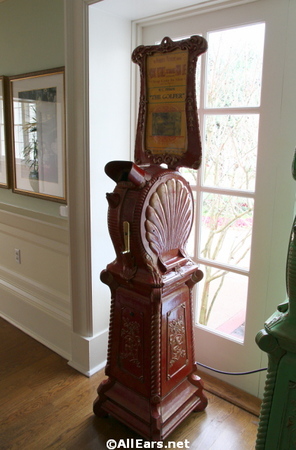 The Boardwalk Mutoscopes by Jim Korkis
Located in the Disney Boardwalk Inn and Villas resort hallway directly across from the restrooms near the Belle Vue Lounge are a green and a red Clamshell Mutoscope. At one time, there was also a mutoscope that was painted white with gold trim.
Mutoscopes were originally manufactured from 1895 to 1909 by the American Mutoscope and Biograph Company.
The red and green mutoscopes are authentic operating machines from this time period and you can still clearly see the appropriate markings on the front of the machines.
The cast iron clamshell was one of the most durable styles and is so named because of the clamshell design pattern on both sides.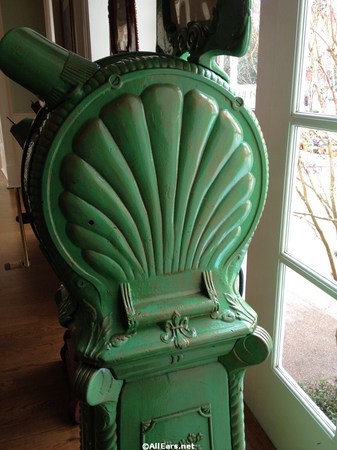 Mutoscopes were basically a huge mechanical "flip book" with about 850 sturdy photographic prints on individual cards attached to a central core and flipped by a hand cranked ratchet. Each coin-operated machine only had a single reel, often an excerpt from an existing silent film but sometimes original and lasting about a minute.
Here's something that I learned about mutoscopes in 1996:
The viewer could control the presentation speed but only to a limited degree. The crank could be turned in both directions, but this did not reverse the playing of the reel. Nor could the patron extend viewing time by stopping the crank because the flexible images were bent into the proper viewing position by tension applied from forward cranking.
Stopping the crank reduced the forward tension on the reels causing the reel to go backwards and the picture to move from the viewing position; a spring in the mechanism turned off the light and in some models brought down a shutter which completely blocked out the picture.
How did I learn all this information about mutoscopes? Because the red and green ones were rescued by me in 1996 which is why they are still around today.
For the opening of Walt Disney World, the Disney Company bought a very large collection of authentic mutoscopes, mechanical games and Orchestrions (music boxes like "Big Bertha" at Disney's Grand Floridian Resort and Spa) from Paul Eakin in the 1970s and moved them all from where they were being displayed and stored in Missouri to Florida. (Some machines from the Disneyland collection were also shipped out to Florida.)
Eakin's collection of machines operated for many years at the Million Dollar Museum in Sikeston and The Gay 90s Melody Museum located in St. Louis. Both Missouri museums were closed when Eakin sold the bulk of his collection to Walt Disney World.
These two particular mutoscopes were part of that collection and were enjoyed by Disney guests at the Main Street Penny Arcade until it closed March 19, 1995 to become part of Main Street Athletic Company.
A handful of the machines were eventually moved to the Main Street Train Station while the rest were stored under Cinderella Castle in a small, leaky room in the Utilidoors. Most of the collection is no longer in storage but was sold off to private collectors in 1997.
In the early part of 1996, I was hired as an animation instructor at the Disney Institute. One of the programs I developed and taught was on animation history. I was able to convince my manager Larry Lauria that having a mutoscope or two would add greatly to the guest experience.
I was the representative who was sent to examine the machines in storage and decide which two should be selected since some were in pretty bad shape. I was shown how to open the base and make minor repairs using a large, twisted paperclip since the interior equipment was no longer produced.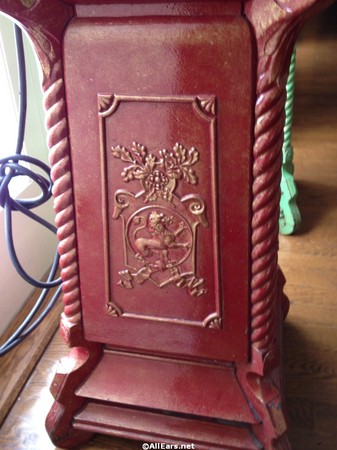 To my surprise, the older cast member, who was the only one to care for the machines and who has long since retired, asked me what reels I wanted for the machines.
He led me to a storage cabinet and on the shelves were unopened boxes of reels. My heart soared when I found a silent Felix the Cat excerpt "Cat in a Bag" where Felix hides from a boxing bear in a bag (probably a selection from the 1921 "Love Punch" short animated by Otto Messmer and now long out of copyright) and then found another still unidentified silent animated film clip.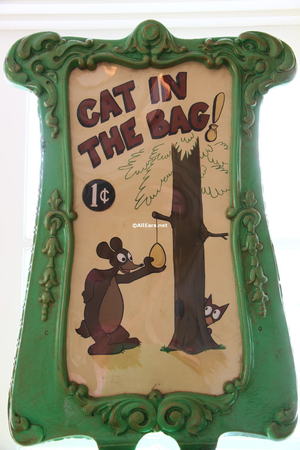 When the Disney Institute stopped offering individual programs to guests in 2000 and then later left the physical space in 2002, I feared for the fate of the machines but they found a new home at the Boardwalk where a little tender loving care may help them spring back to life to continue to delight guests.
RELATED INFORMATION AND LINKS
Disney Historian Jim Korkis goes up into his imaginary attic to rummage around his archives and often stumbles across an unusual story about Walt Disney World. Those who have met me know that I take real joy in talking about Walt Disney.
====================
Check out Jim's other "From the Attic" Blogs
Full features from the Walt Disney World Chronicles series by Jim Korkis can be found in the AllEars® Archives: /ae/archives.htm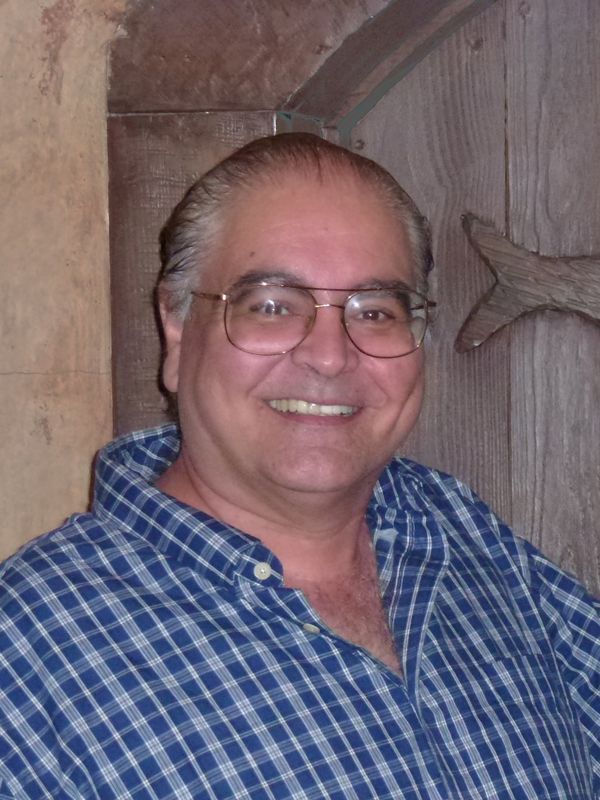 ABOUT THE AUTHOR:
Jim Korkis is an internationally respected Disney Historian who has written hundreds of articles about all things Disney for more than three decades. As a former Walt Disney World cast member, his skills and historical knowledge were utilized by Disney Entertainment, Imagineering, Disney Design Group, Yellow Shoes Marketing, Disney Cruise Line, Disney Feature Animation Florida, Disney Institute, WDW Travel Company, Disney Vacation Club and many other departments.
He is the author of three new books, available in both paperback and Kindle versions on Amazon.com:
The Book of Mouse: A Celebration of Walt Disney's Mickey Mouse
Who's Afraid of the Song of the South AND

"The REVISED Vault of Walt":