Quite possibly the most popular ride in all of Fantasyland, Peter Pan's Flight sets visitors off in a sailing ship that flies high above London and Neverland. Yes, you can fly. Relive scenes from Walt Disney's 1953 classic animated film. Why there's even a pirate mermaid lagoon. This dark ride is fun for the whole family.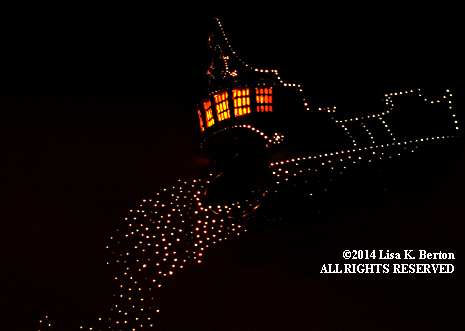 Ooooh Pixie Dust.
Fly back around on Thursday for Scott's photo.
Come on over and "Like" my Facebook page or follow me on Twitter, my handle is lisano1.