It took me hours, no, days, no, make that years of waiting for the perfect formation and capturing it for historic purposes. Yeaaah. That's it. Yeaah. In no way did I just take 2 quick shots and not realize how the buses lined up until I was writing this blog. Nah uh. Pft. I sought out this elusive moment.
What's a hidden Mickey head? Follow the link to find out. The books will keep you busy for hours in the parks. Hey, I bet my pal Steven M. Barrett doesn't have a photo like mine. What do I win, Steve? Hello? Vickie? Anyone?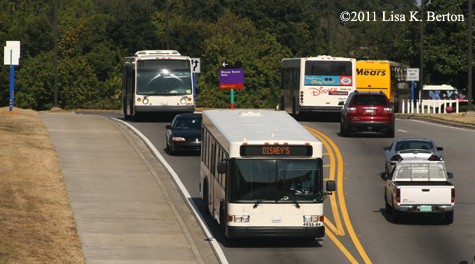 Disney Pic of the Week – Buses
Keep up with my freelance writing and photography via my Facebook page.