So after the end of Destination D, I ran over to the Magic Kingdom to catch the new interactive headstones over in the Haunted Mansion queue.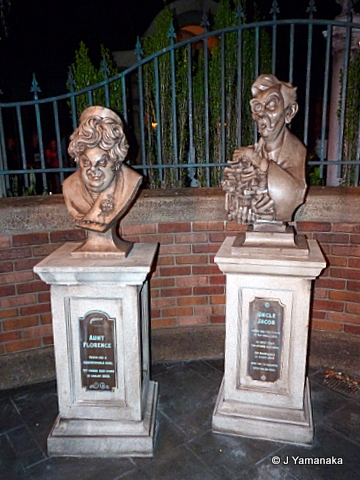 They're amusing enough, but it's true that they don't do much to maintain the genuine air of suspense and disquiet that some find an integral part of this attraction.

While the technology they use to make the structures react to your touch or vocal responses is impressive, I'm not sure I find them sufficiently compelling to seek them out.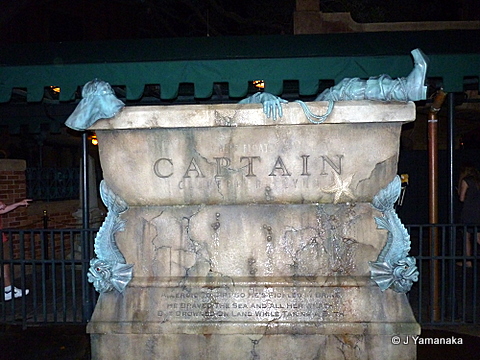 If you're a fan of the interactive elements they installed in the Winnie The Pooh queue recently, you will doubtless be entertained with these. Everyone else can probably stand to take the bypass line after seeing them once.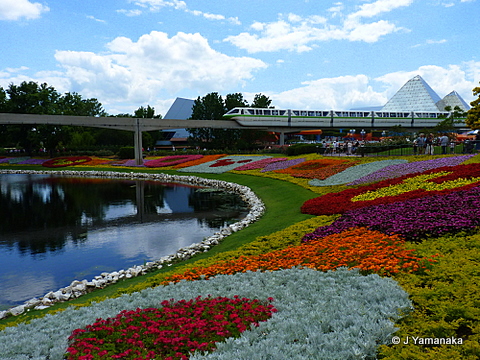 The next day I headed over to EPCOT to take in the residual of the Flower and Garden Festival that had unfortunately just ended the week before.

Ah well, at least most of the topiary was still up. The weather was exceptional that day–possibly the best ever, in all my time at WDW.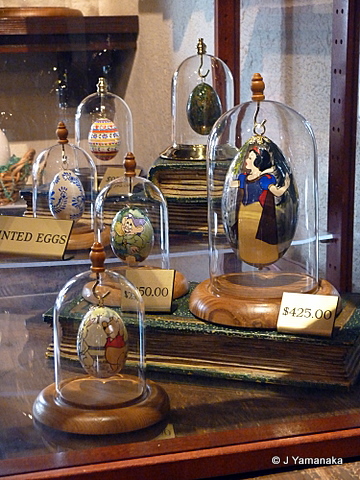 It's amazing how much more pleasant it is to wander around World Showcase when you're not dodging in and out of buildings, trying to escape the stifling heat and humidity.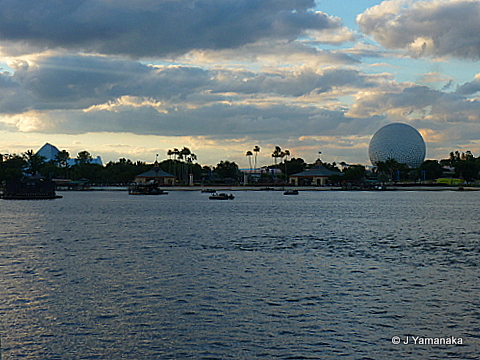 Eventually the sun set, as it usually does…

…and we gathered around the fire. It was a lovely day.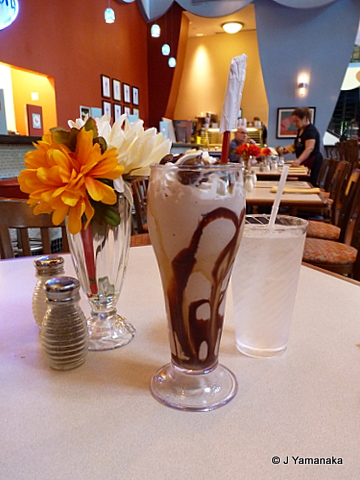 The next day I tried out an eatery completely new to me: The Fountain at the Swan/Dolphin resort. I had a shake and a burger.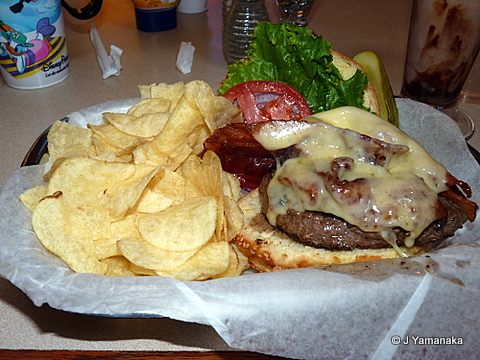 Honestly? Color me unimpressed. The shake came out quickly and was appropriately sweet and chocolate-y and bad for you, but then the burger took approximately an eon to get made and delivered to the table…and this was with the restaurant pretty much empty. It was a decent-enough burger, but a trifle overdone and with a bun totally inadequate to contain the contents. I'm not sure whether it had sat awhile and the bread had soaked through, but it basically disintegrated under the weight of the patty in pretty short order. Given that you either have to walk over from the Boardwalk or pay the Swan/Dolphin's pricey parking fees to get there, I'm not going to be rushing back anytime soon.

The rest of the afternoon I spent over at Animal Kingdom, taking in some shows, and eventually ended up at Hollywood Studios, exploiting the Star Tours II soft openings, where photos were forbidden.

As a measure of how empty the park was, Fantasmic! was only about a third full, allowing me the first chance to see it in probably over a year.
The next day: Star Tours/Wars excitement ramps up.