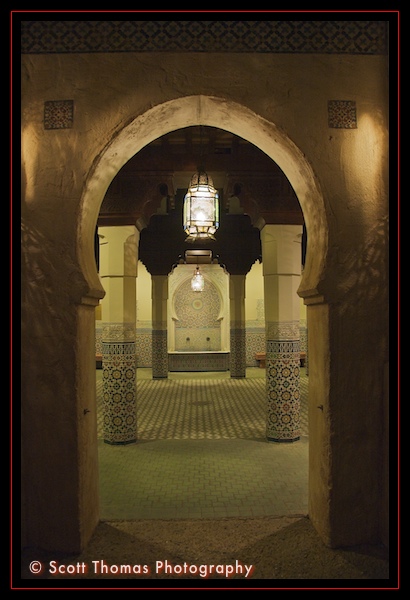 Entrance to the Fez House in the Morocco pavilion.
Nikon D70/18-200VR, 1/15s, f/3.5, ISO 900, EV +1.0, 18mm Focal Length
In Morocco's pavilion is the Fez House, which represents a typical Moroccan home. There are beautiful mosaic tiles, carvings, and artifacts from daily life. If you are quiet when you approach the fountain, you just might hear children playing in the distance. I used the entrance to frame the interior of the Fez House and is my Disney Pic of the Week on Framing. Morocco is full of framing opportunities as I showed a few weeks ago when Morocco was the Disney Pic of the Week.