Jessie's Critter Carousel
Jessie's Critter Carousel is now open on the Toy Story Boardwalk of Disney California Adventure's Pixar Pier!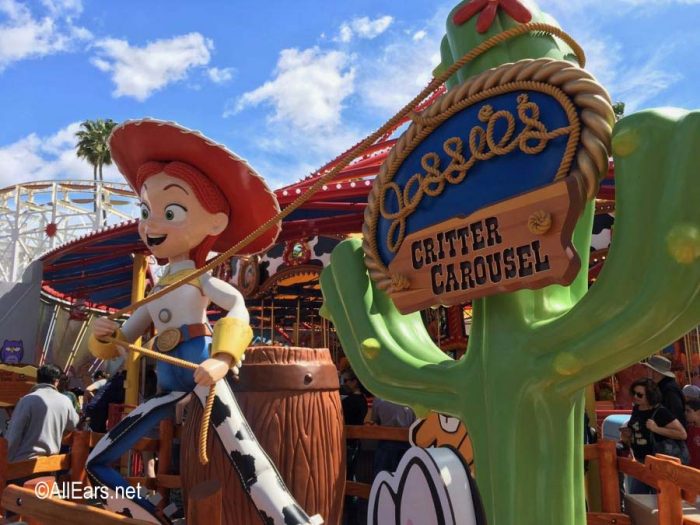 Introduction | Attraction | Touring Tips | Kids/Characters | Dining | Shopping | Interesting Facts
INTRODUCTION
Jessie's Critter Carousel at Disney California Adventure's Pixar Pier This new attraction is themed around Jessie, everyone's favorite yodeling cowgirl of the Toy Story films.
ATTRACTION
Cartoonish animals on Jessie's Critter Carousel — a rabbit, turtle, raccoon, even a buzzard! It features 56 whimsical desert animals — snakes, armadillo, turtles, rabbits, skunks, buzzards, owls and more, drawn from the cartoon world of Woody's Roundup.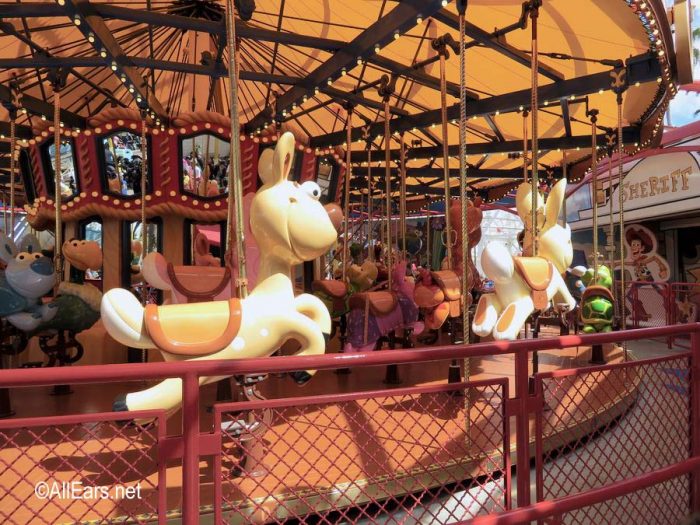 Details on the carousel carry out the cowgirl theme, with horseshoes reminding us of Woody's faithful steed, Bullseye.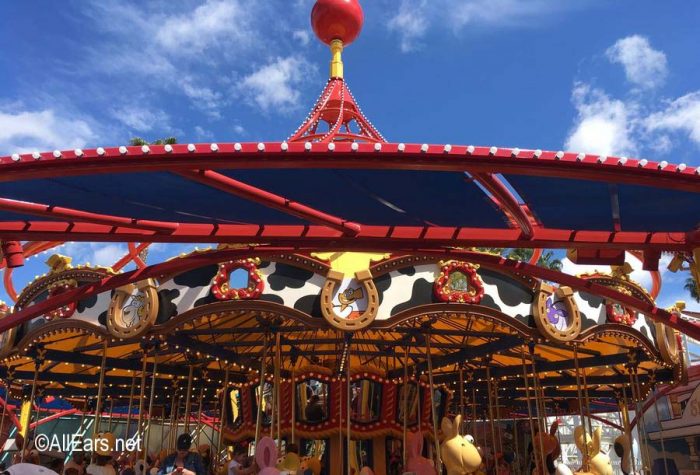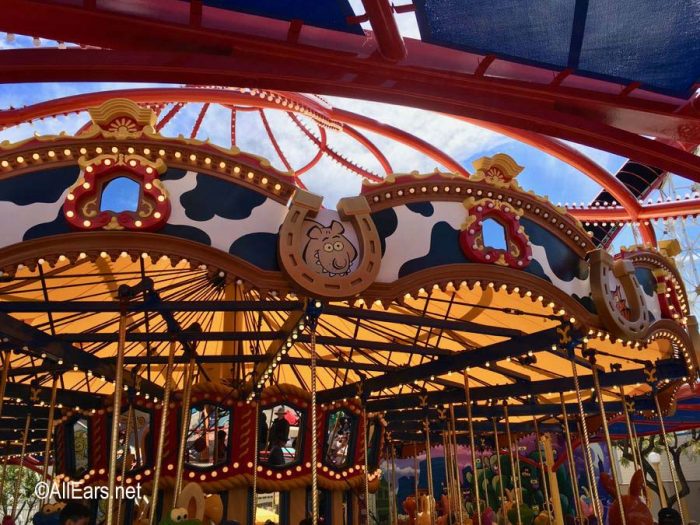 The queue for the carousel winds you past scenery of a Western town, eventually leading you past the sheriff's place — and Sheriff Woody himself!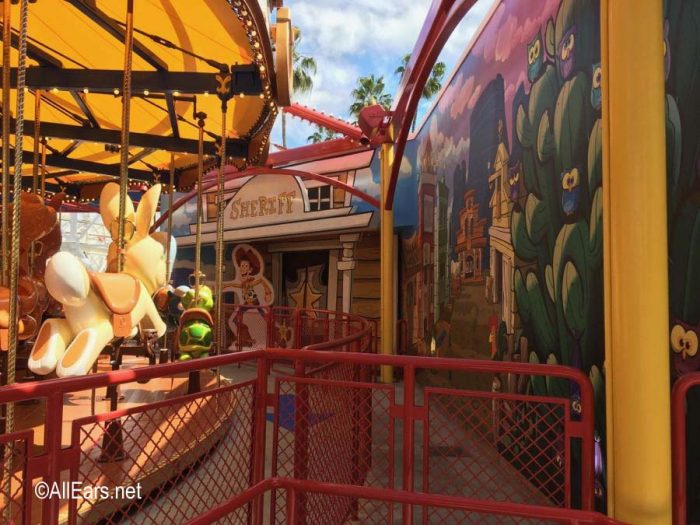 Some of the scenes along the queue look familiar… Wait! Haven't we seen that mountain goat with the dynamite somewhere before?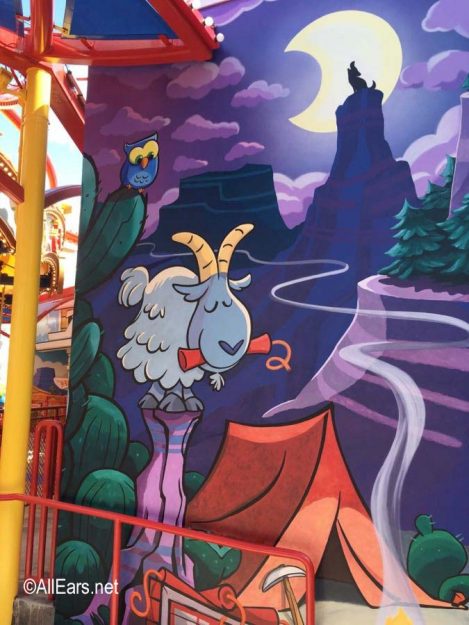 TOURING TIPS
KIDS AND CHARACTERS
Accompany young children on this ride — they must be at least 48 inches tall to ride.
DINING
Jack-Jack's Cookie Num Nums is located nearby. It features warm cookies and flavored milks.
Lamplight Lounge offers table service, and includes a full bar and gastro-pub fare.
Adorable Snowman Frosted Treats – soft serve vanilla and chocolate ice cream as well as non-dairy lemon soft serve.
Disney California Adventure Restaurants At A Glance
Menus from around the Disneyland Resort
SHOPPING
Knick's Knacks offers a variety of Pixar character merchandise, some unique to that location.
Disney California Adventure Shopping at a Glance
INTERESTING FCTS
Jessie's Critter Carousel opened in April 2019.
If you have comments or tips to share with others about touring Disney California Adventure, please email us. Thank you.