Restaurant Info
Restaurants
At-a-Glance
Dinner Shows
Special Dining Events
Dining Discounts

Recipe
Strawberry Soup
1900 Park Fare
Grand Floridian Resort & Spa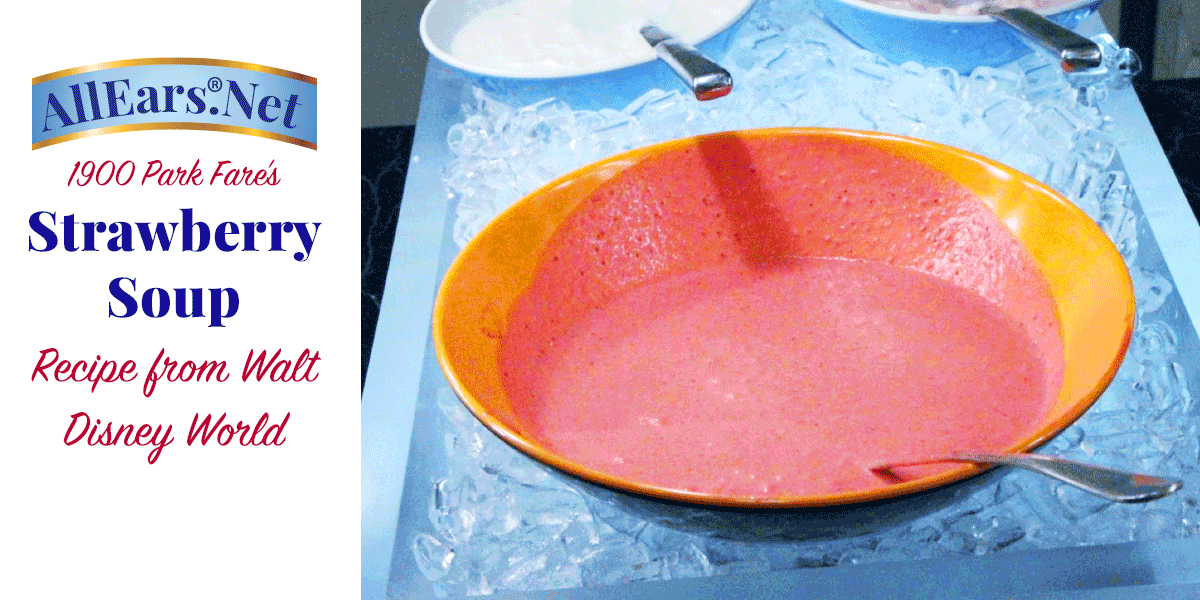 Get our FREE recipe booklet,
Popular Disney Recipes from Walt Disney World,
filled with the top 11 requested Disney recipes, clear directions, and photos!


To get the recipe booklet, simply subscribe to our free weekly newsletter and we'll e-mail the recipe booklet download link to you immediately.



Ingredients:
2 lb., 8 oz. strawberries (frozen variety, thawed with juice)
16 oz. heavy cream
2 oz. sour cream
3 oz. plain yogurt
8 oz. fresh strawberries
Method:
1. Mix first four ingredients.
2. Beat slowly until well mixed and a smooth consistency.
3. Chill; shake well before serving.
4. Add fresh strawberries as garnish.