Every year the Epcot Food and Wine Festival features foods and beverages from all around the world at its global marketplaces scattered around the theme park. Many items are so popular that they are offered year after year, but there is also always a healthy selection of new options.
This year, one of the new menu items — Moqueca, a shrimp stew made with coconut milk — can be found at the Brazil marketplace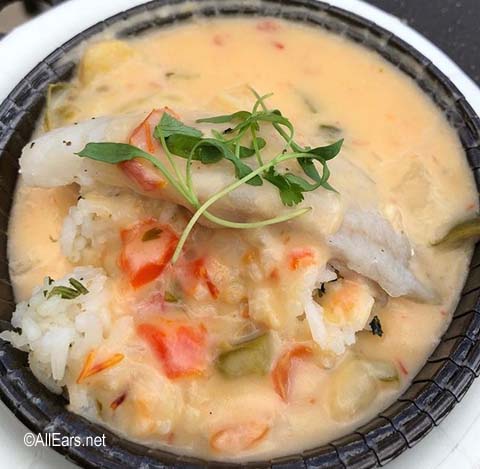 Epcot's version of this traditional Brazilian dish includes shrimp, scallops and white fish stewed in coconut milk with tomatoes and cilantro. Now, the Disney Parks Blog has released a recipe for Moqueca that just calls for shrimp, which will allow you to recreate this authentic dish at home.
You can find the recipe here along with many other recipes that have been accumulated from the Epcot Food and Wine festival over the years.
Have you tried the Moqueca or other items at this year's Food and Wine Festival? Take our annual Food and Wine Festival Survey and let others know what you thought of the Moqueca and all the other dishes and drinks at the Global Marketplaces.