While the AllEars.Net team was at Epcot yesterday to take in and experience the Epcot Intermational Food and Wine Festival we noticed we might get to see the reopening of Kringla Bakeri og Kafe in Epcot's Norway pavilion. What alerted us to this? Well, the bakery was being guarded by a very imposing viking!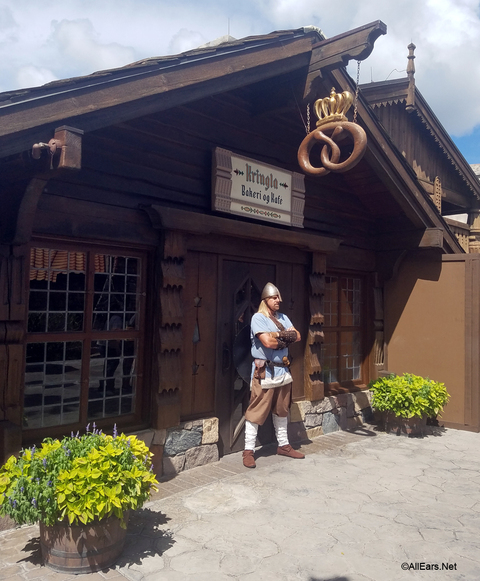 Sure enough, not long after that the doors opened and the cast members came out to announce that Kringla Bakeri og Kafe was open for business again!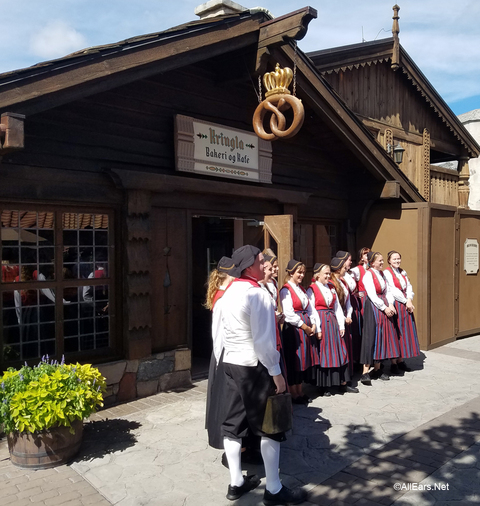 We were so excited to be some of the first people in the new Bakery!
Upon entering we noticed right away that the bakery is about double in size and now allows for easier flow of guests. There is a queue system set up, but don't worry, even though larger and concentrating on improved flow, the Bakery did not lose any of its charm. You still feel as if you walked into a small, local bakery in Norway (or what we would imagine that would feel like!).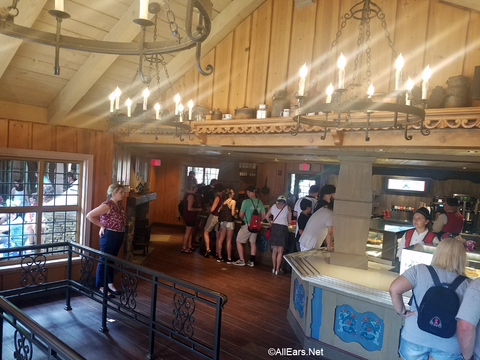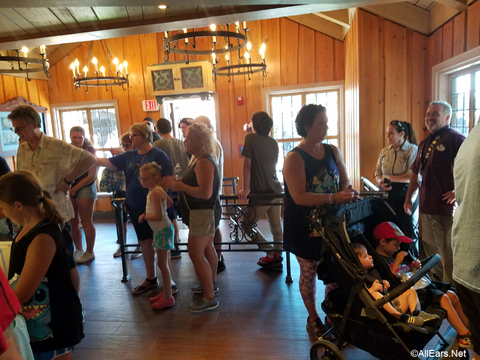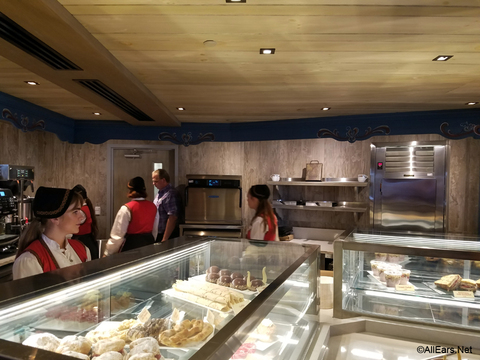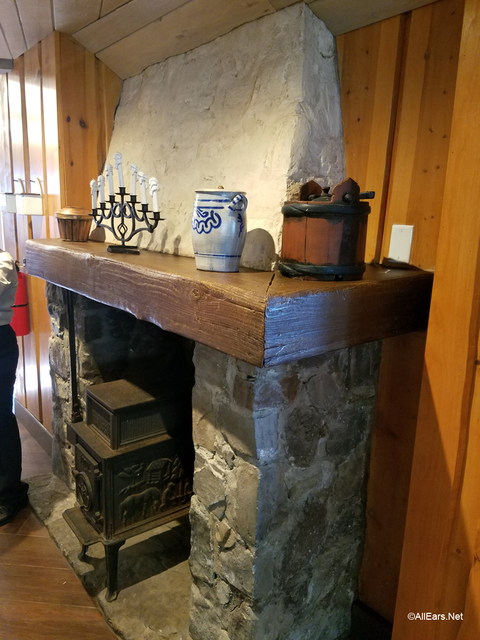 The menu board has the main entrees listed on it and you can pick them up from the fridge in a "grab-and-go" style. You can also add a canned Rekorderlig Pear Hard Cider, Voss Water, and other cold beverages.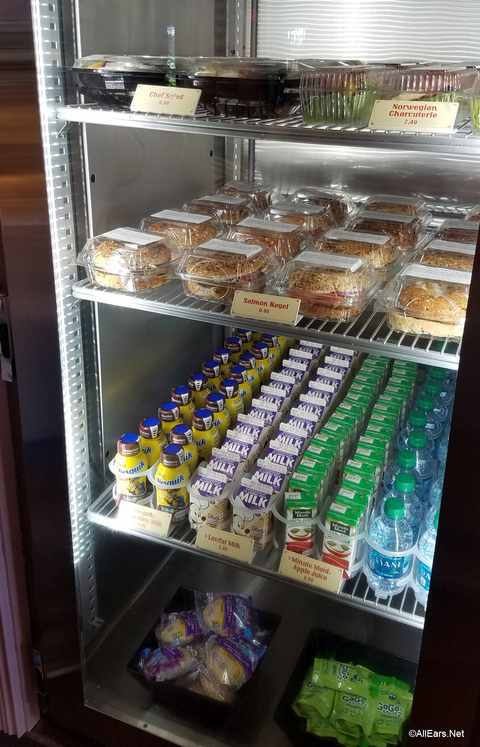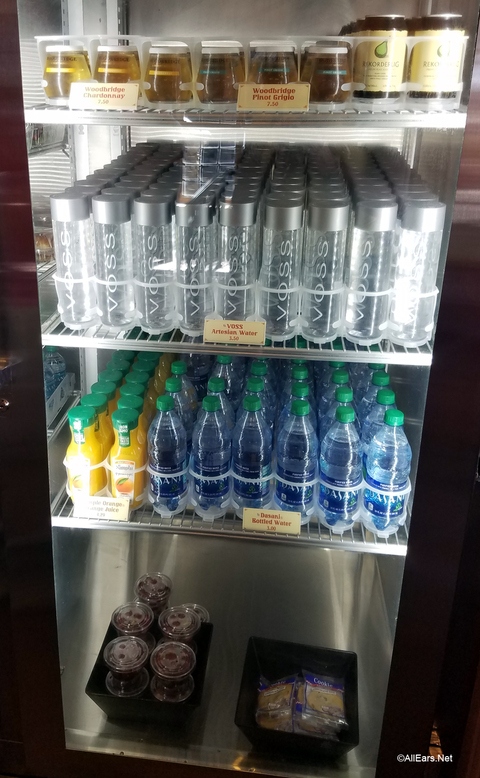 As you walk along the bakery there are basically three cases, two of them carrying the same items. The first and third cases have:
–Viking Chocolate Mousse
–Lefse
–Cinnamon (with Raisins), Chocolate, or Sweet with Almond Pretzels
–Berry Cream Puffs (with alcohol)
–Anna's Birthday Cake cupcakes
–Frozen Mini Cupcakes
–Rice Cream
–School Bread
The second case includes:
–Assorted Muffins
–Yogurt Parfaits
–Samples of the Sandwiches
Enough reading – now check out the photos!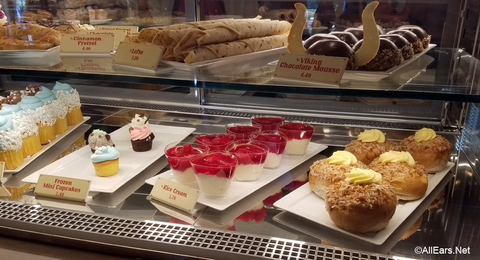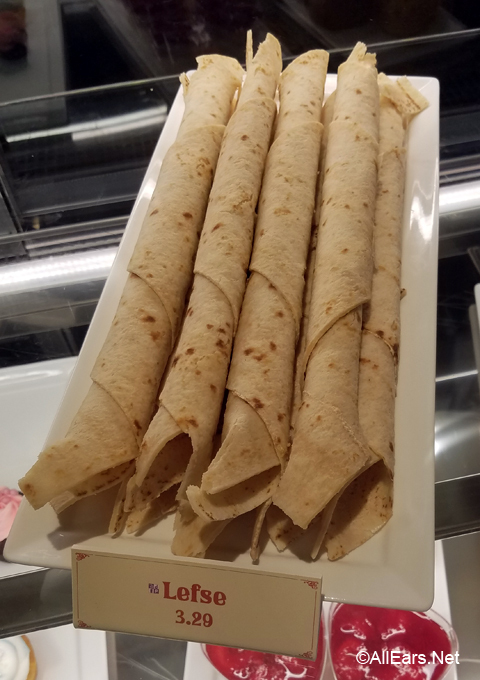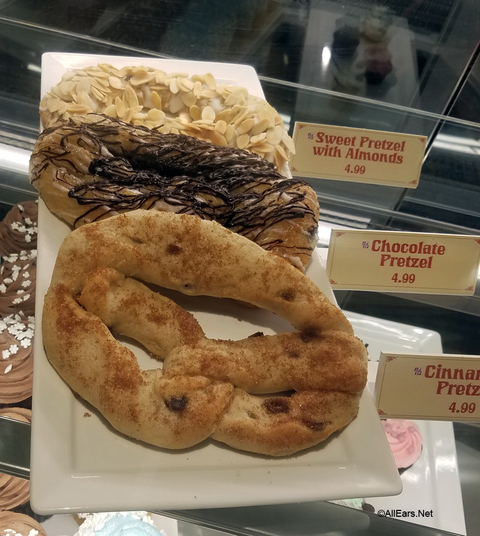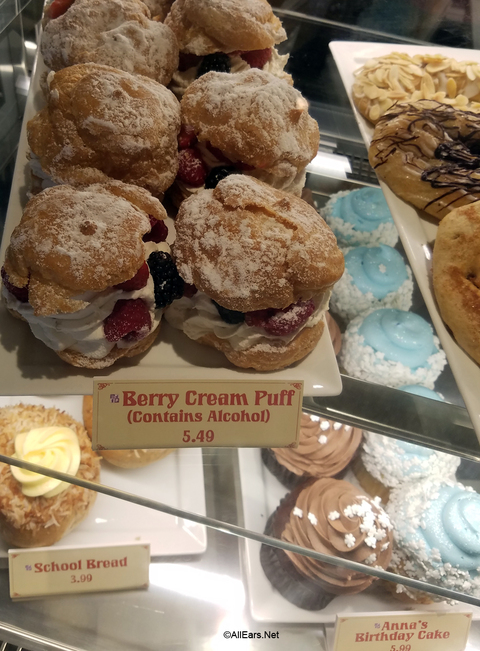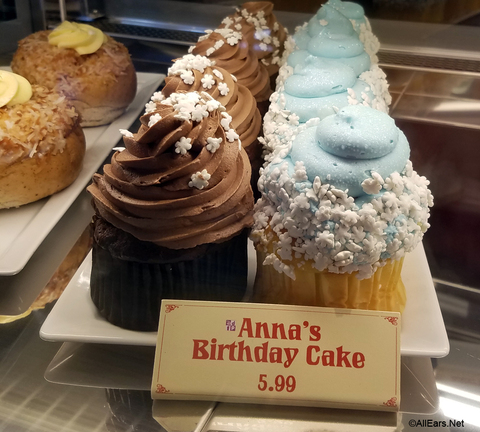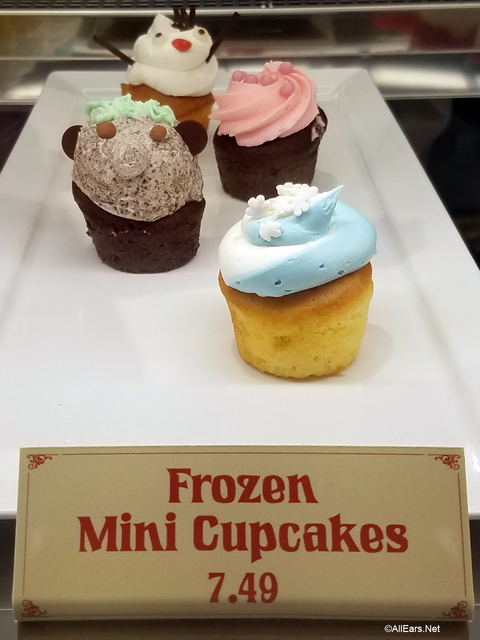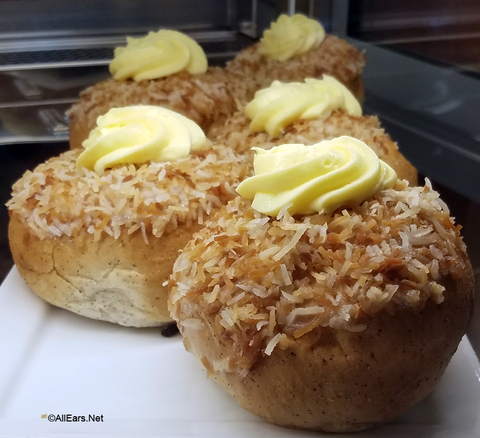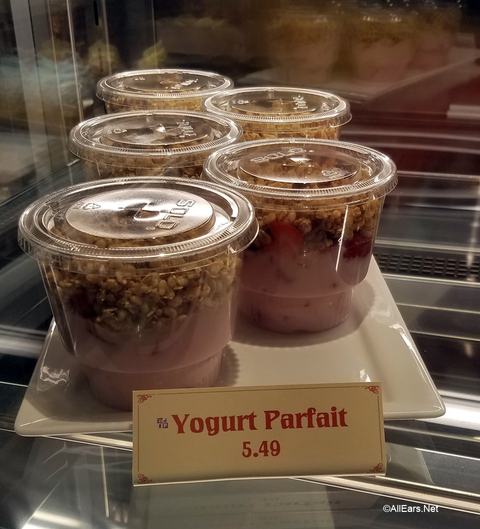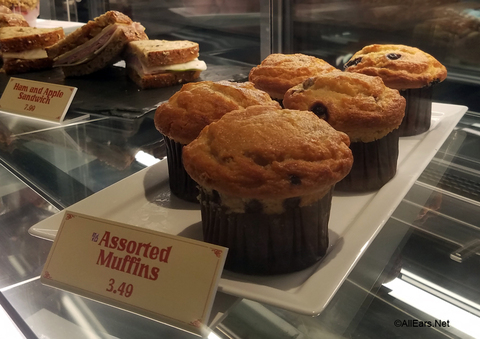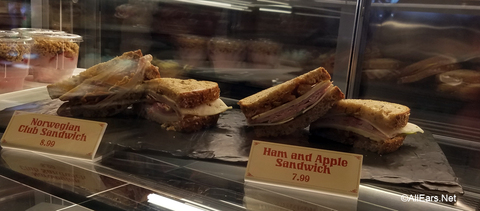 Drinks include Viking Coffee (with Kamora Coffee Liqueur and Baileys Irish Cream) as well as Nordic Draft Beer including Aass Pilsner, Einstol White Ale, and Einstok Toaster Porter.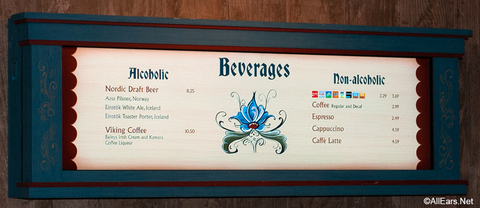 The outdoor seating appears to be much the same as it was before. The main difference is that you do exit the bakery from a new door on a different wall. This was part of the improved flow for guests.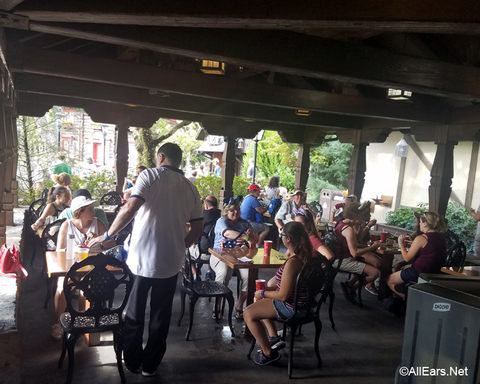 We did notice some favorites were missing such as Cinnamon Loaf and Meatballs. When we asked a supervisor she said they are not there now, but was not sure if they be there in the future. That gives us one more reason to visit again – as if the decadent baked goods weren't reason enough!
Now we have one more place to add to our must-do list on our visits to Epcot!
Are you as glad as we are that Kringla is back?