Menus for the global marketplaces that will be featured at this year's 23rd annual Epcot International Food and Wine Festival have been released.
This year there are more than 30 of these food booths, scattered around Epcot's World Showcase, with a few even venturing into Future World.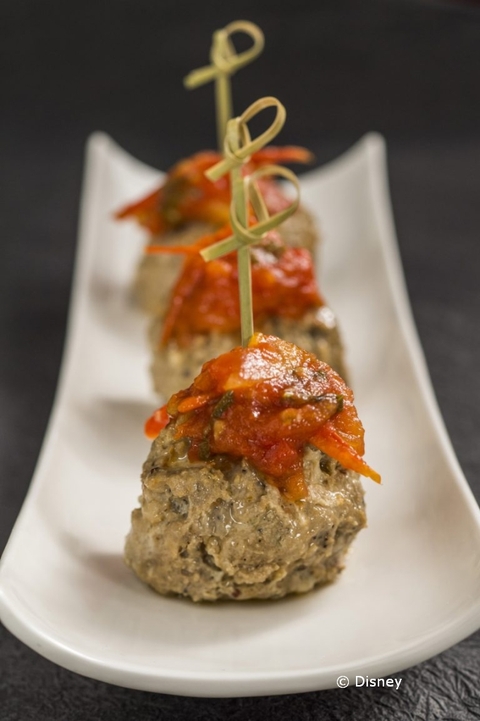 New this year is the addition of Taste Track to the Festival. This kiosk, located near Test Track in Future World, has been home to a variety of treats over the past few years. During the Festival, however, you'll find it serving all manner of Croissant Donuts — with cinnamon sugar, with sprinkles, with chocolate and marshmallow, and with chocolate hazelnut cream.
Also new is the Shimmering Sips Mimosa Bar, which will not only have the well-known and loved orange juice plus sparkling wine combination, but variations such as the Key LIme Mimosa with Key Lime Sparkling Wine and Cranberry Juice, and the Fromosa, a frozen concoction that features lime hard seltzer. You'll be able to nosh on pastries, like croissants and muffins, while you sip.
Along with the new additions, many of the returning booths will feature fresh menu items, like the Cheese Studio, which will have a Maple Bourbon Boursin Cheesecake with Maple Bourbon Cream, Caramel and Pecan Crunch.
Of course, the marketplaces will have their fair share of returning crowd-pleasers, like the loaded mac and cheese with Nueske's bacon at the Active Eats marketplace and the Kalua Pork Sliders from the Hawaii booth.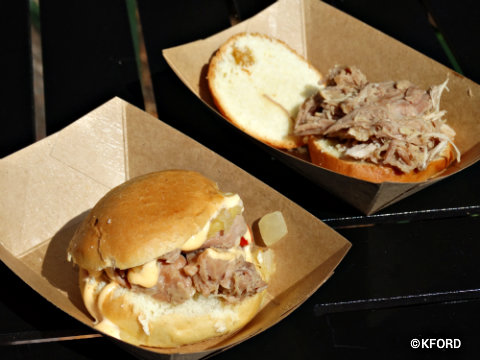 We have a full listing of the marketplace menu items HERE. And for the complete list of festival events, visit our 2018 Epcot International Food and Wine Festival Guide.

Remember, the 23rd annual festival starts August 30 and runs for 75 days, until November 12.