by AllEars.Net's Deb Wills and Linda Eckwerth
Morimoto Asia is a beautiful two-story restaurant in Disney Springs with a variety of options for your dining pleasure. There is the full-service dining room on the first floor (though there are some full-service tables on the second floor). Also on the main floor is one of the two bars. Upstairs not only has a sushi bar, but the Forbidden Lounge, a wonderful place to hang out and relax with craft cocktails and great food.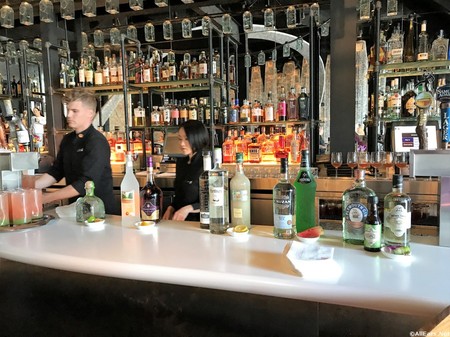 Morimoto Asia recently debuted its new summer additions to the Forbidden Lounge late-night menu. We were able to sample the new cocktails and also the late-night food offerings. (Be sure to read my recent blog "Noshing at Disney Springs," which includes the Forbidden Lounge.)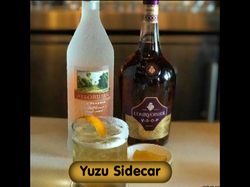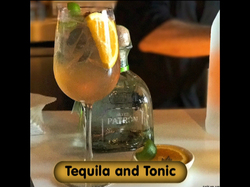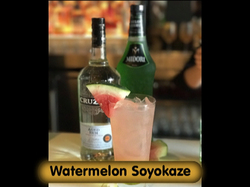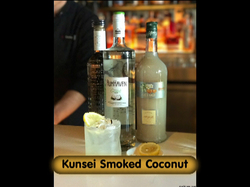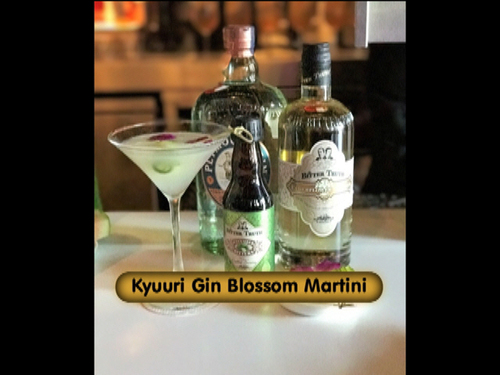 Here is my take on the new craft cocktail offerings:
Here are Linda's thoughts on the new craft cocktails:
I tasted all five of the new beverage offerings, and I think there is one that will appeal to just about every palate. All were refreshing and had a different twist on a classic cocktail. There were sweet, smoky, citrusy, tart and aromatic offerings. I do not particularly care for sweet or smoky drinks, so while the Yuzu Sidecar, Kunsei Smoked Coconut, Kyuuri Gin Blossom Martini and Watermelon Soyokaz were enjoyable, my favorite was the Tequila and Tonic. This was very refreshing, aromatic, and had a hint of citrus. Plus, there was no strong alcohol flavor.
A number of new small plates/appetizers created by Executive Chef Yuhi Fujinaga were also introduced for late-night noshing in the Forbidden Lounge.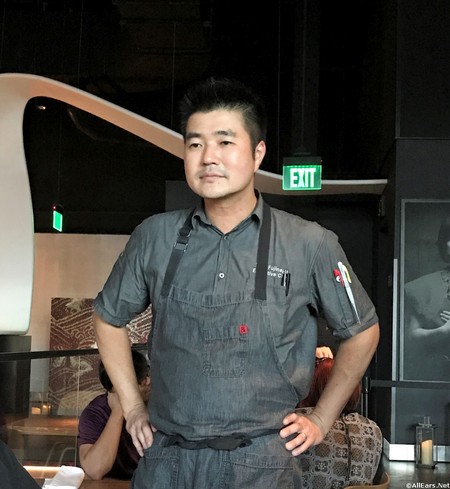 Since I have a rather "limited" palate, I asked Linda to elaborate on the food offerings, each of which costs $8.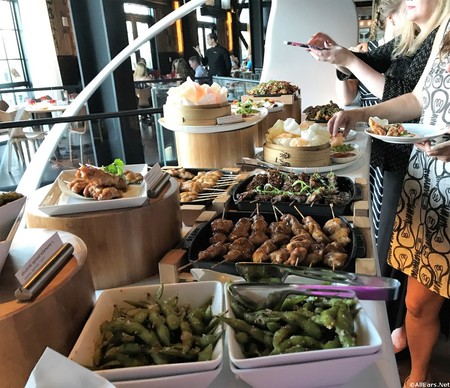 Next up were the new food items for summer. My two favorites were the Blistered Shishito Peppers served with Wasabi Creme Fraiche and Yuzu Salt. The peppers were full of flavor, not very spicy, although every once in a while one had a bit more heat. The peppers went really well with my Tequlia and Tonic. I did not try the wasabi creme fraiche. I thought they tasted just fine on their own.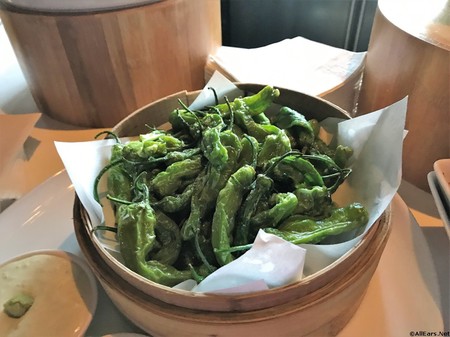 My other favorite was the Shichime Spiced Edamame. These were prepared with sesame and Japanese 7 spice. Now, these had much more heat than the Blistered Shishito Peppers. Again, very flavorful and a nice change from plain edamame with salt. Again, I enjoyed them with my beverage, but I think a nice cold beer also would go nicely with this dish.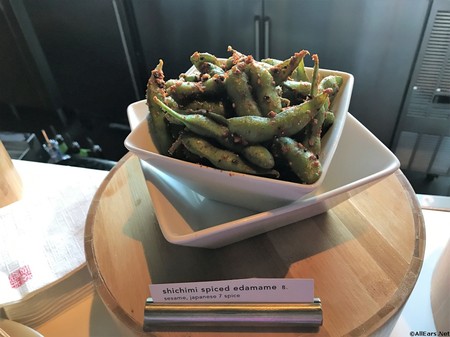 The Kushiyaki "grilled on a stick" was chicken yakitori, pork skirt steak and miso marinated black cod. The chicken and pork were good but OH MY! The black cod was out of this world. It was light, flaky and melted in my mouth.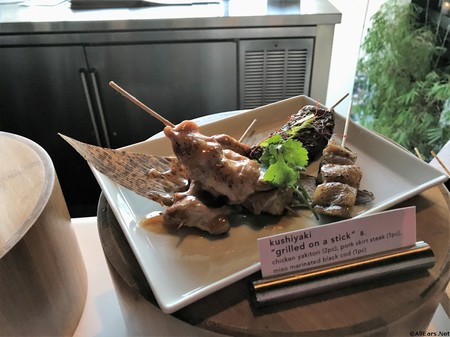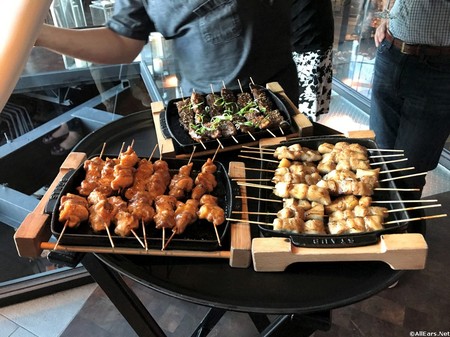 The other two dishes offered have a bit more substance to them. The Beef Bulgogi Nachos were served with wonton chips, thinly sliced soy-marinated beef short ribs, gochujang sauce, jalapenos, cheese and scallions. This dish had some heat, the beef was very tender and the wonton chips held their crunch. It was also a bit messy to eat, but then so are regular nachos.
The Chashu Pork Quesadilla had pulled, braised pork belly, caramelized red onions, spicy mayo and blended cheese. I am not a big fan of pork belly because it can be on the fatty side. This quesadilla was delicious, but I found the pork to be a bit too fatty for my taste.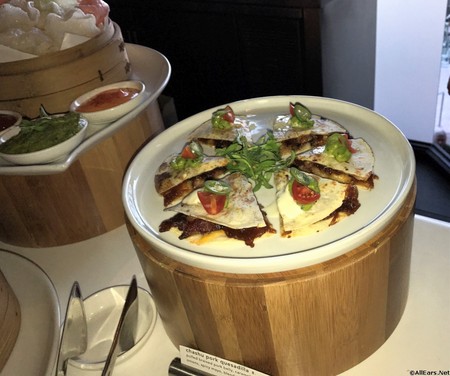 Linda's plate of samples: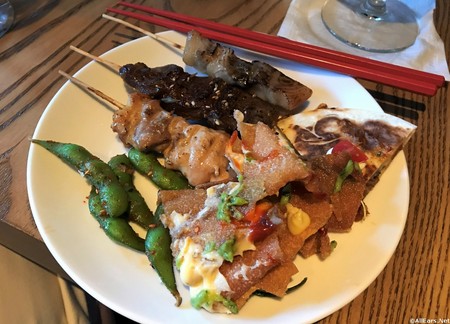 We are both fans of the Forbidden Lounge and were excited to have the opportunity to try out the new offerings.
Linda adds: I have always enjoyed the Forbidden Lounge upstairs at Morimoto Asia. The craft cocktails are fun, the "bar food" usually changes with the season, the background music is nice and the bartenders are friendly and attentive. I hope you will enjoy your experience as well.
DISCLAIMER: AllEars.Net was invited by Morimoto Asia to try out its new summer offerings in terms of bar foods and cocktails. Our opinions are our own. Trust us — we spend plenty of our own money there!