Tim Burton's "Alice Through the Looking Glass," the film adaptation of Lewis Carroll's sequel to the beloved story "Alice in Wonderland," will not be everyone's cup of tea.
Critics largely have panned the Walt Disney Pictures movie before opening weekend, citing everything from the plodding plot to the lackluster performances by the star-studded cast. And what they're saying isn't just high-brow hyperbole. Many moviegoers will find the film slow-going and wish time was speeding forward rather than backward while they're in the theater.
Still, Alice fans of all ages — perhaps some too young for this version — will be drawn to see "Through The Looking Glass." Here are some things for parents to keep in mind:
** "Alice Through The Looking Glass" is rated PG for good reason. There are dark story lines and several scenes that not only hint at death but also show characters saying what seem to be their final goodbyes. My almost-12-year-old daughter was not overly upset by these images, but she did want to talk with me about them after our screening because they stayed with her. These visuals would be a lot to handle for children a few years younger.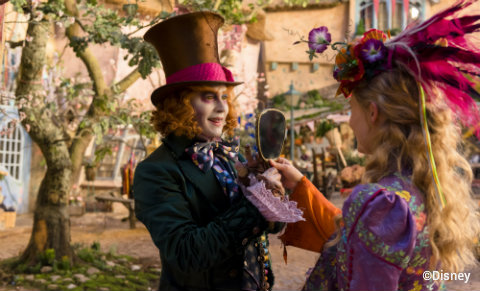 ** At the core of this story is the issue of the Mad Hatter's feelings about his relationship with his father and the fact that he never had the chance at resolution. In fact — spoiler alert — that's why Alice (played by Mia Wasikowska) jumps back through the mirror. Hatter (played by Johnny Depp) is certain his family is alive when everyone else has presumed them dead, and Alice wants to restore Hatter's happiness by finding them. If family relationships are a sensitive issue for kids, this might not be the movie to see. Others, like my daughter, could be fascinated by the back story to "Alice in Wonderland."
** On the other hand, "Through The Looking Glass" embraces the message that being different is OK and being true to yourself is important. Those are always good things for tweens and teens to hear during the years of self-doubt. If you can survive childhood as someone as different as the Mad Hatter and come out on the other side with a collection of dedicated, caring friends and a job you love, then surely anyone can.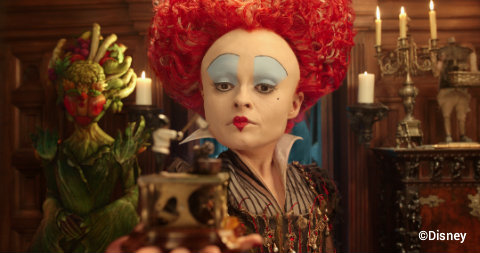 ** This movie is bold and beautiful in all its fantasy costumes and special effects. Fashionistas will enjoy the visual feast, and others will be entertained wondering throughout the movie how filmmakers made Iracebeth's head so big. The makeup is quite colorful, and Hatter's contouring is something to aspire to (not really).
** Remember that "Alice Through The Looking Glass" is an adaptation of the literary classic "Through the Looking-Glass, and What Alice Found There," and it takes liberties with the original story. Some moviegoers enjoy a new spin on an old favorite, while other audience members prefer films that remain faithful to the text. It will be up to you to decide if this version is worth your time.
DISCLAIMER: I viewed "Alice Through The Looking Glass" at a media screening before its official release. This did not affect my review; my opinions are my own.