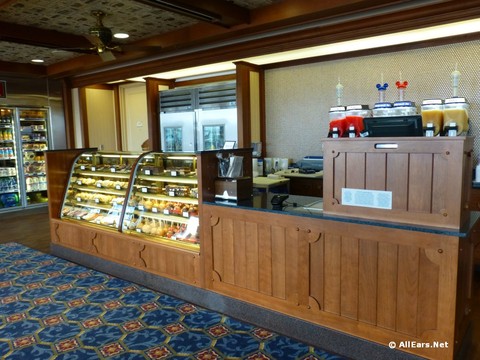 I was walking along the BoardWalk last week and stopped in at the Screen Door General Store, just to grab a few seconds of air conditioning before continuining on my walk to the Walt Disney World Dolphin. To my surprise, I was greeted by a long bakery case, filled with cookies, candy apples, fudge and more.
"That wasn't here before," I thought.
But apparently I was thinking out loud, because the cast member behind the counter answered me, "We've been here just about three weeks."
I guess it makes sense — the BoardWalk's other purveyor of sweet treats, Seashore Sweets', closed a few weeks ago, possibly to make way for the addition of a lounge for the currently-being-renovated Flying Fish Cafe.
The new counter is located near the Screen Door's refrigerator cases, right when you first walk into the store. In addition to the bakery items, there are also slushy machines selling frozen fruit punch and a few other drinks.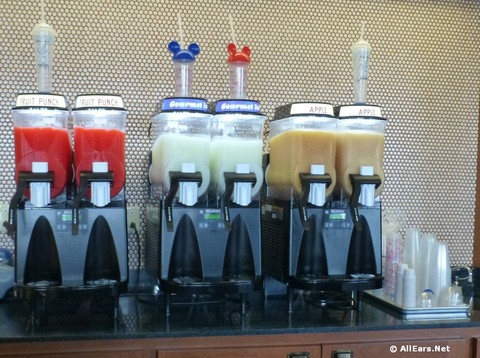 On offer are a variety of things to make your sweet tooth sing: rice crispy treats, caramel and decorated apples, cookies and fudge. Most of the cookies seem to be on the Disney Dining Plan, available for a snack credit. The candy apples are not on the Dining Plan, as they cost a bit more ($10.99 each).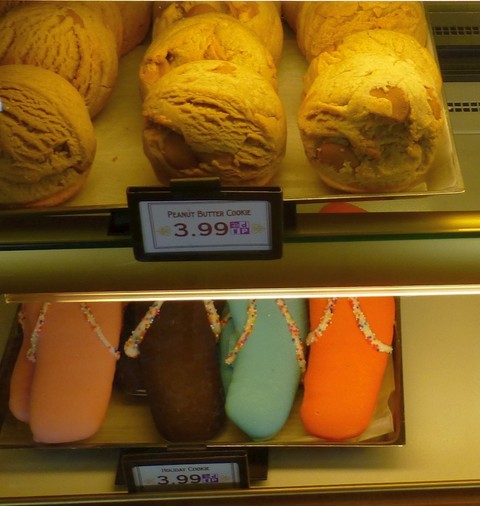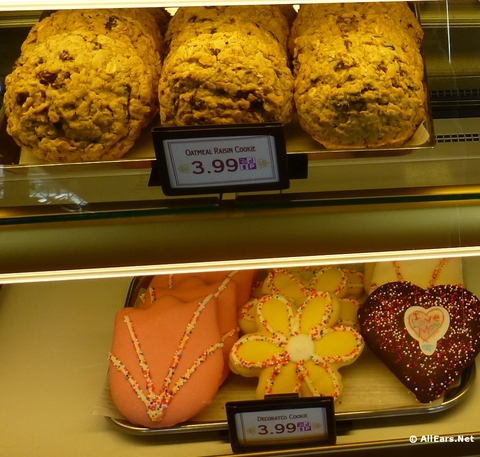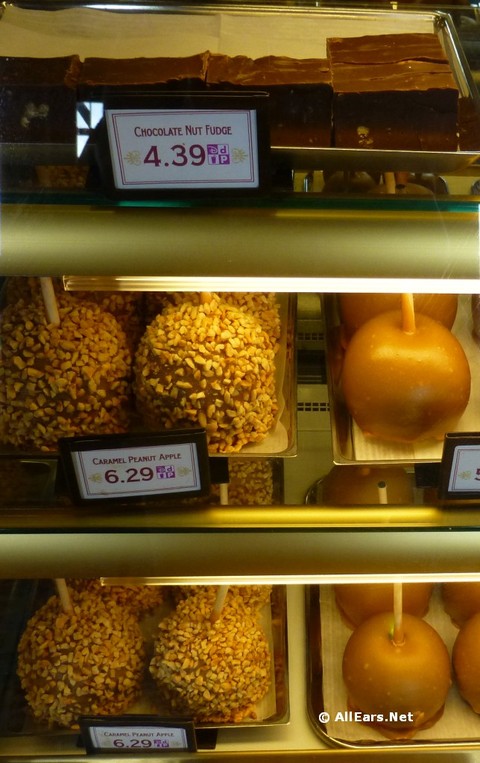 The cast member couldn't tell me if the addition was permanent, although I suspect it might go away once the new Ample Hills Creamery, coming further along the BoardWalk in the space next to the ESPN Club, opens.
In the meantime, though, if you're looking for goodies, you know where to go!