Fans of the "Kingdom Keepers" series will be happy to know that the latest installment from author Ridley Pearson will be released this month, and he is kicking off his national book tour at Walt Disney World on March 25. Pearson again will be signing the books at two events at the resort — both in new locations — where readers can purchase "The Return: Legacy of Secrets" before its official U.S. publication date.
The "Kingdom Keepers" books take place inside Walt Disney World and Disneyland and aboard Disney Cruise Line ships. The final novel in the original, seven-book series was published in 2014, but last year, Pearson released the first book in a new young adult trilogy that would keep the beloved characters alive. In "The Return: Disney Lands" the five Kingdom Keepers had to solve a puzzle of the past or face a new force of evil. Now, in "The Return: Legacy of Secrets," Finn, Charlene, Maybeck, Willa, and Philby travel back in time to experience the opening of Disneyland in 1955 and the start of the magic we know today.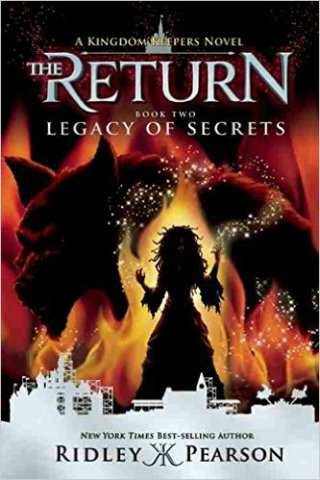 Pearson sums up the plot this way: "But like all things Disney, nothing is as it seems. The early days of the Tower of Terror, the origin of the Overtakers (Disney villains), and the real power of magic unfold in an unexpected series of events that propel both the Keepers and Disney itself into a darkness no one saw coming. Along the way, the Keepers visit Walt Disney's hilltop home, Disneyland's opening day and reception, and find themselves separated from friends sixty years away. The three Fairlies, young women in Disney's School of Imagineering, girls with astonishing powers of their own, have unmasked a long-buried secret that threatens the lives of their friends as well as everything Walt Disney worked for."
The book signings at Walt Disney World take place from 4 to 6 p.m. March 25 at Art of Disney at Disney Springs Marketplace and 10 a.m. to 1 p.m. March 26 at Mouse Gear inside Epcot. Park admission is required for the Mouse Gear event. This is the first year for Pearson to make an appearance at Epcot, and that signing is longer than the one held at Hollywood Studios in past years.
"The Return: Legacy of Secrets" will be available to purchase at the Walt Disney World events for its list price of $17.99. Disney Vacation Club and Walt Disney World annual passholder discounts will be honored.
A wristband, which is required to meet Pearson, will be distributed to guests with each book purchase. Wristbands are available as soon as each store opens. For Art of Disney, that's 10 a.m. March 25. Mouse Gear opens at 10 a.m. — although Epcot opens at 9 a.m. — on March 26. Each wristband allows the guest to get two books signed. Once the wristbands have been distributed, the line to meet Ridley Pearson will close.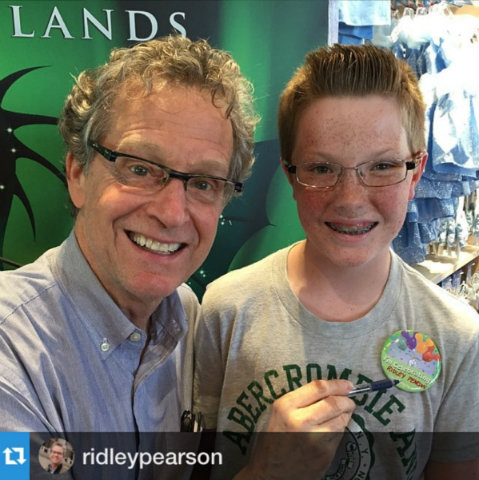 My 13-year-old son is a longtime "Kingdom Keepers" fan, and we have attended many book signings over the years. Our tips: Don't underestimate Pearson's popularity. Get a wristband early if this is a must-do event for your group. Also, your time with Pearson is brief, so be prepared. If you'd like him to write something special in your book, jot it down ahead of time.
Even with the limited time he has to spend with each reader, Pearson strives to make each interaction memorable. At several events we attended, the author surprised fans by walking through the queue and greeting every person in line and even stopping to pose for photos before he started signing books. Afterward, he usually posts photos from each event on his website, which is a thrill for young readers.
Pearson also will be signing books at Disneyland on April 15 and 16. Details have not yet been announced.
The official U.S. release date for "The Return: Legacy of Secrets" is March 29, 2016.