For many younger travelers onboard a Disney Cruise Line ship, collecting autographs is a key part of the vacation at sea. Even my own children, who have annual passes to Walt Disney World and see the characters on a regular basis, were thrilled to come home with a fresh set of signatures. Now, however, one part of the autograph process is changing.
Disney Cruise Line had an unofficial program called Mickey Mail that has been discontinued, according to CruiseCritic.com. I'm really disappointed to learn of this change because we used Mickey Mail on each of the three DCL cruises we have taken, and we still cherish the resulting products.
Here's how it worked:
Guests could bring items — two per cabin — to Guest Services at the start of each cruise and ask that they be autographed by specific characters. The magic signings happened behind the scenes, and the items were returned to cabins on the last night of the cruise. Guests were asked to include the pens or markers that they wanted to be used, and they too were returned. After reading the tip online, we also included candy with each request as a "thank you" for the cast members who provided the service.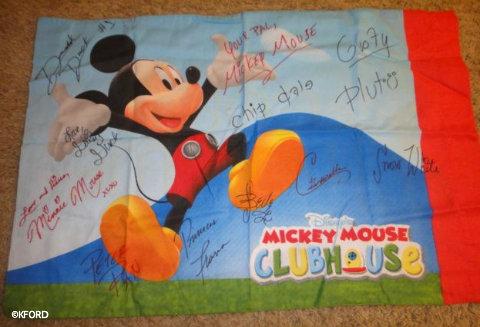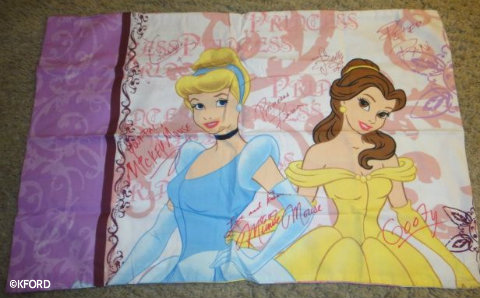 Mickey Mail was an opportunity to collect character signatures on something we would use, or at least see, every day. On our first Disney cruise many years ago, I took Mickey Mouse and Disney Princess pillowcases that I purchased online for my children. My daughter still insists on sleeping on hers each night, and my son's is packed away as a keepsake.
On the next sailing, I brought stuffed autograph dogs that I found for a couple bucks at a local craft store. On our third cruise at Christmastime, I purchased blank 9-inch Vinylmation figures at Walt Disney World for all the kids in our group, and they had them autographed in red and green Sharpies. The kids still have them displayed in their bedrooms.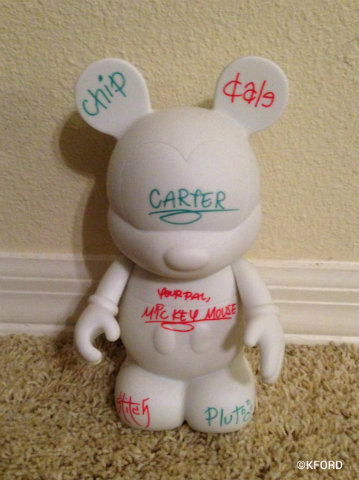 Another popular item to have autographed by the characters is the white border of a Disney picture or poster" or the mat inside a frame for your own photo. (Be sure to tape off the portion of the mat that is covered by the frame so complete autographs will be visible.)
Although Mickey Mail no longer is available, passengers still can create autographed keepsakes — they just will have to collect the signatures themselves at the meet-and-greets. One easy way to do this if you have a Disney Princess fan, is to be sure to attend the group signing. (Check for free tickets at Guest Services on Embarkation Day). Although you will have a wait, you can meet four or five princesses consecutively, rather than attending separate meet-and-greets throughout the ship.
Also, know that pillowcases, large-scale blank Vinylmations and certain photo frames are not available for purchase on the ships, so be sure to pre-purchase and bring them with you. If you like the idea of the Vinylmation but do not have a trip planned to the Disney Parks before your cruise, you can order them through the Merchandise Mail Order systems, but be sure to allow up to three weeks for delivery. Call 877-560-6477 for Walt Disney World and 800-362-4533 for Disneyland.
For a really special signature, don't miss the Captain's Signing session. My kids enjoyed this unique experience, and my son had his model ships autographed on each cruise.