Warning: Spoilers ahead!
In competitive sports, like most other aspects of life, coaches will tell their players that if something is working, there's no need to change it. The same can be said of movie scriptwriting, too.
And Disney Pictures' newest film, "McFarland, USA," certainly lives up to this truism. But that's not a bad thing because, though the film is predictable from start to finish, it's still enjoyable entertainment for the family in the ways many other live-action Disney movies prove to be.
"McFarland, USA" is based on the true story of a down-and-out coach who builds a championship cross-country team at a poor high school in a farming community in California's Central Valley. It's the classic tale of the underdog – or in this case, multiple underdogs – struggling to prove their worth and coming out on top in the end.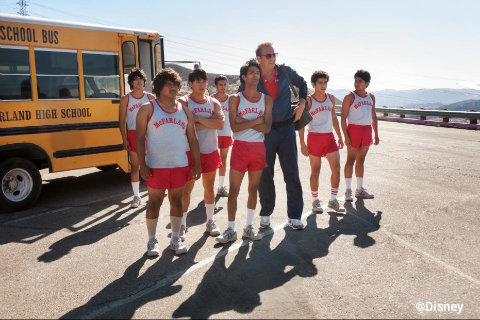 Coach Jim White (Kevin Costner) is a newcomer to the predominantly Latino high school, where students must work alongside their migrant parents in the fields, picking crops before and after school. Not only is that concept foreign to White, so is the Hispanic culture, and it becomes apparent that he has a lot to learn if he and his family are to assimilate to their new hometown. But as he does so, White realizes that his hard-working students have talents that mesh well with cross-country runners, and he fights to start the school's first team.
White's willingness to learn cements his relationships with the seven runners. From tasting traditional Mexican foods to re-evaluating low-riding cars to experiencing a quinceanera, White, his wife, Cheryl (Maria Bello), and their two daughters try to fit in, often with humorous results.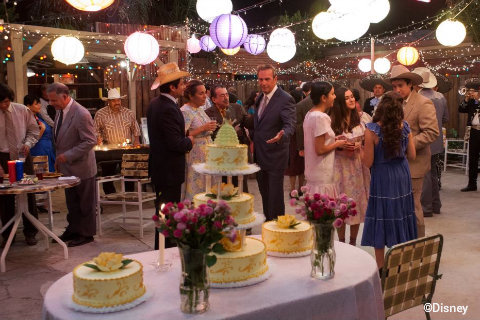 After seeing "McFarland, USA," my 12-year-old son aptly compared it to another Disney Pictures sports movie, "Million Dollar Arm." It, too, told the story of a white coach who helps underprivileged kids overcome their economic circumstances and cultural differences to find athletic success. "McFarland, USA" feels formulaic, even though it is based on a true story that occurred in 1987.
Still, the film is not one that leaves audiences feeling cheated. Director Niki Caro shot much of the film on location in the San Joaquin Valley, and the mountainous vistas are simply gorgeous. And the actors' performances in "McFarland, USA" are believable. Costner especially excels in his role as the transformed coach, and the seven young actors who play the runners are fun to watch on screen.
"McFarland, USA" is inspirational, even if the story is not a new one. Audience members at the screening I attended cheered out loud during several key scenes, and there were even some tears shed, if that gives any indication of the kinds of emotions this movie evokes.
If the movie doesn't tug at your heartstrings – which seems improbable — the ending surely will. Caro shows viewers the real-life counterparts to the actors, as they are now, and continues to tell their life stories. All seven runners went on to college, and were the first ones in their families to do so.
"McFarland, USA" is rated PG.
DISCLAIMER: I viewed " McFarland, USA" at a media screening before its official release. This did not affect my review; my opinions are my own.