Disney's animated "Planes" movie is one that its creators say will take viewers "above the world of Cars." But how high it flies toward that goal just might depend on your age.
Unlike Disney-Pixar's "Cars," this new film has little humor for adults to enjoy. And, given its uninteresting or original story line, there's little chance that "Planes" will have the widespread appeal of the 2006 John Lasseter production that introduced us to Lightning McQueen and Mater.
The first thing that keeps this film grounded is the fact that the plot is formulaic: An unfulfilled main character (crop-duster plane Dusty Crophopper, voiced by Dane Cook) dreams of expanding his horizons and becoming a racer. With a mentor's help, he does so, overcoming hardship and finding friendship along the way. And, in the end, he achieves the win he thought was impossible.
Watching "Planes" is, in some ways, akin to reading a G-rated romance novel — you know a happily-ever-after ending is guaranteed if the main characters can just survive their struggles. That in itself isn't necessarily a bad thing, but when the journey is predictable AND uninspired, the movie itself becomes something similar to an hourlong flight delay on the tarmac.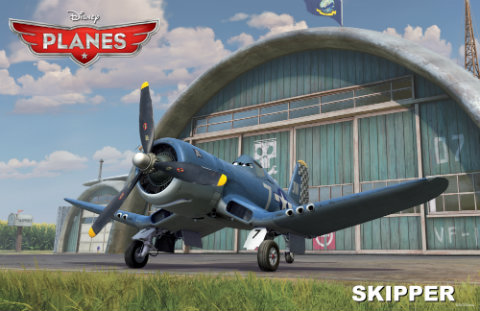 Writer Jeffrey Howard's many allusions to the well-loved 1986 film "Top Gun" have the potential to draw laughs from the adults in the audience, but those opportunities are squandered. Dusty's mentor, the gruff Skipper (voiced by Stacy Keach), comes off as one-dimensional. The scenes aboard the aircraft carrier are mostly serious, and the use of "Top Gun" stars Anthony Edwards and Val Kilmer to voice characters is a wasted effort when audiences don't even know they are in the movie until the credits roll.
Why wasn't the recognizable song "Danger Zone" from "Top Gun" strategically placed in "Planes"? Surely, that would have gotten as many laughs as the overplayed "Love Machine" did at the screening I attended.
Dialogue and music aside, Director Klay Hall doesn't make good use of 3D effects to help viewers share the experience of racing an airplane. Even the scenery, which ranges from the depths of the ocean to Southwestern canyons and Himalayan mountain peaks, feels flat when such a variety of terrain should be natural for 3D animation. Clearly, this film can't fly away from the fact that it originally was to have been released straight to video. If it had, such less-than-stellar production values could be more easily dismissed.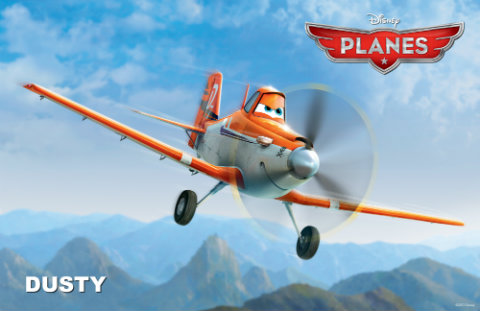 Of course, these are all observations by a parent who has watched numerous movies aimed at children. My own kids had mixed reactions to "Planes." My daughter, soon to turn 9, actually enjoyed the film. She laughed at the jokes and was eager to see what would happen to Dusty Crophopper. My almost-11-year-old son was indifferent, though; he wouldn't have chosen to see "Planes," but he found some parts enjoyable.
So, perhaps DisneyToon Studios does know its audience, and in this case, it's a very young set of viewers. Still, as Pixar Animation Studios has shown, parents shouldn't have to simply endure an animated show for the sake of their kids. Movies can be made to engage the adults in the theater, too. Unfortunately, though, "Planes" is not one of them.
DISCLAIMER: I viewed "Planes" at a media screening before its official release. This did not affect my review; my opinions are my own.