Sometimes, there's nothing more magical than hands-on interaction fun with a Disney Parks attraction, and that's the idea behind the Innoventions concept at both Walt Disney World and Disneyland. And this week brought news about one of Marvel Comics's biggest superheroes making his ironclad effect on the West Coast.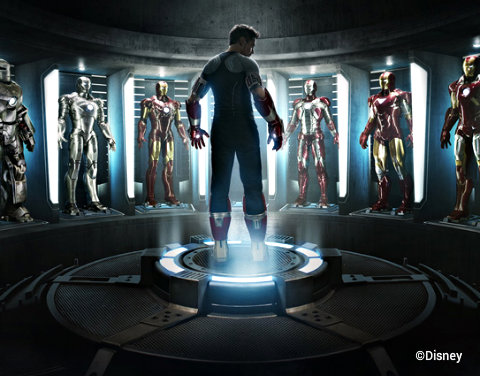 In California, the collection of interactive displays — modeled after the World's Fair — at Disneyland will gain an Iron Man exhibit on April 13 — and will, of course, promote the upcoming the upcoming "Iron Man 3" movie. Iron Man Tech Presented by Stark Industries will include Tony Stark's Hall of Armor exhibit and a simulator that will allow guests to fire repulsor blasts just like Iron Man.
As popular as that promotional display is certain to be with theme-park guests, what would be a real blast is if rumors of a Stark Expo overlay of the entire Innoventions attraction comes to pass. MovieFone reports that the upcoming Iron Man Tech exhibit actually is a beta test for the overhaul of the site and, if it is successful, construction could begin in 2014.
My family — and many others, I'm sure — would like to see a Stark Expo, or even just Iron Man Tech, come to Orlando. Unfortunately, it won't happen because of the Marvel licensing pact with Universal Studios Orlando. Iron Man will only be seen at Walt Disney World in merchandise and the new monorail wrap.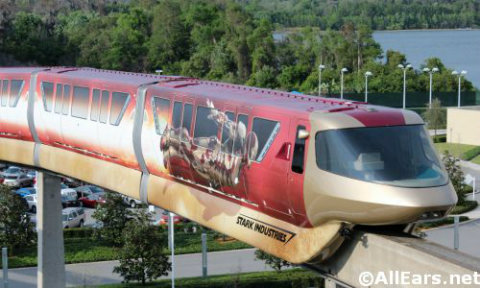 Still, our two Innoventions pavilions here in Orlando have a lot of fun to offer kids, even if the exhibits don't revolve around a popular super hero who is part of the Avengers project and routinely saves the world.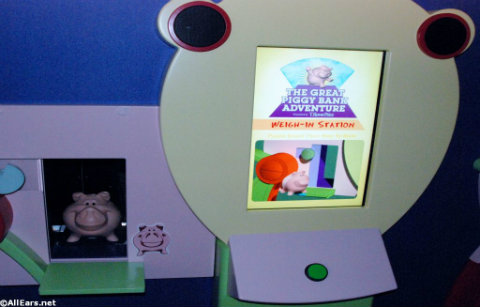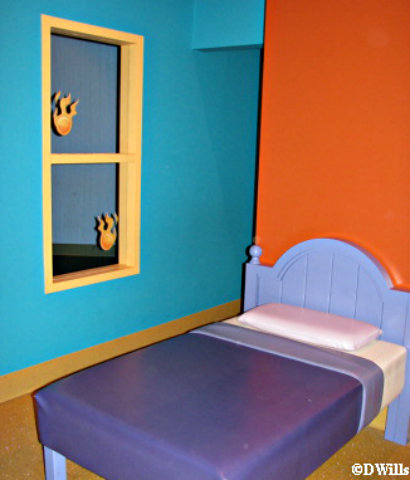 At Innoventions West, families with elementary-school-age children won't want to miss The Great Piggy Bank Adventure and Where's the Fire? exhibitions. The Great Piggy Bank Adventure teaches children the importance of saving money and planning for the future with concrete examples, and guests actually carry their piggy banks from game to game. Where's the Fire? includes an interactive game house, where teams search to find the fire hazards in their home, and the Play It Safe Maze, where children 5 years old and younger can learn how to exit their homes in a fire. Both of the exhibits are so entertaining that kids may not even realize they are absorbing valuable information.
Innoventions West also contains a video game section, where kids can play the latest games for free, and a character meet-and-greet area exclusively for Disney Visa card members. (See a full description of Innoventions on the AllEars.Net resource page.)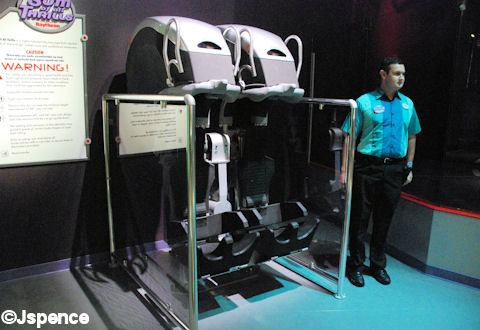 At Innoventions East, roller coaster fans shouldn't pass up the opportunity to design their own attraction and ride it virtually at The Sum of All Thrills. This is not an attraction for the faint-of-heart, and there routinely are long lines attesting to its popularity. Test the Limits Lab is good, clean fun for all ages and temperaments — though those needing to work out a little frustration may find the experience more cathartic than others. The test lab's six kiosks allow Epcot visitors to get a hands-on feel for how UL annually tests the safety of more than 18,000 products. Guided by cast members, guests can "implode" television screens, put vacuum cleaners through their paces and even drop 55-gallon barrels on firefighters' helmets to see whether they can withstand the impact.
Sure, the Walt Disney World Innoventions attractions might not feature the latest technological creations from Stark Industries, but the idea behind them are the same here as what guests at Disneyland enjoy. The hands-on fun is as entertaining as it is educational. And, who knows? After successfully saving money, escaping a fire or even riding a roller coaster of their own creation, the participants might even feel like superheroes in a way.