On the first day of spring, my wife Vickie and I were honored to be invited to a wedding at Disney World. We arrived at the Wedding Pavilion near the Grand Floridian Resort before 5 p.m. At one point before the ceremony, some of the guests stood and looked left through the windows of the pavilion and spotted the Cinderella Carriage approaching! You can see Cinderella Castle through the rear window of the pavilion.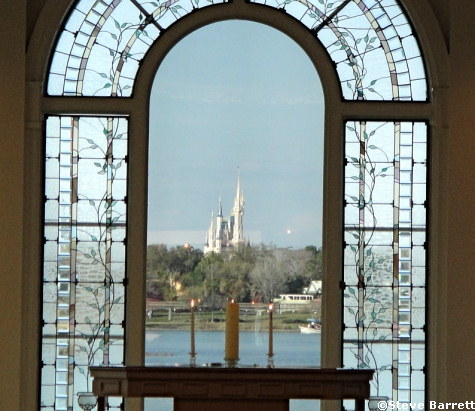 After the wedding ceremony, the bride and groom were spirited away in the Cinderella Carriage.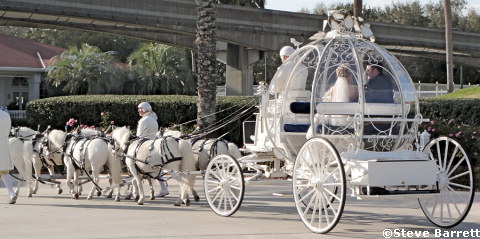 Mickey Mouse came to the wedding reception, too! He danced and posed for photos with the celebrants. In this photo, Susie the bride smiles with her mother Rita, Mickey, and her sister Sheri.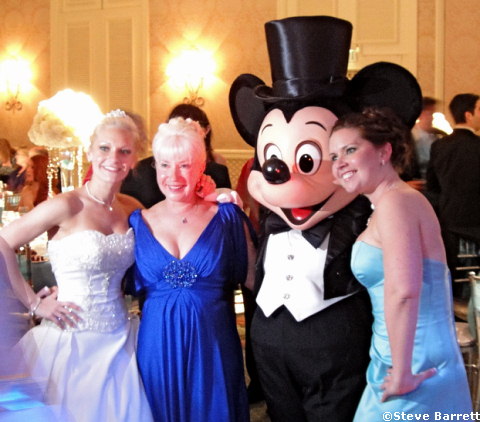 I checked out the classic Hidden Mickey inside the rear of the Wedding Pavilion, on the grate or vent (actually, it's repeated on three grates) near the ceiling. It's still there!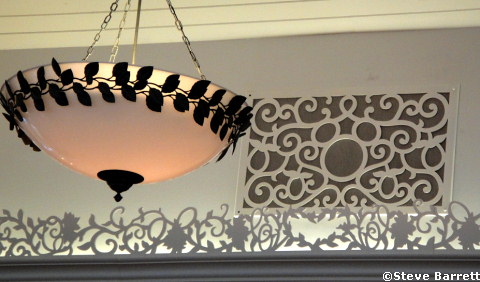 My friends and neighbors look for Hidden Mickeys, too! Several folks (Marc, Bob and Rita, Cheryl, Richard, and Jim) spotted a classic Mickey on the right rear hip of the horse at the right front of the Cinderella Carriage horse train.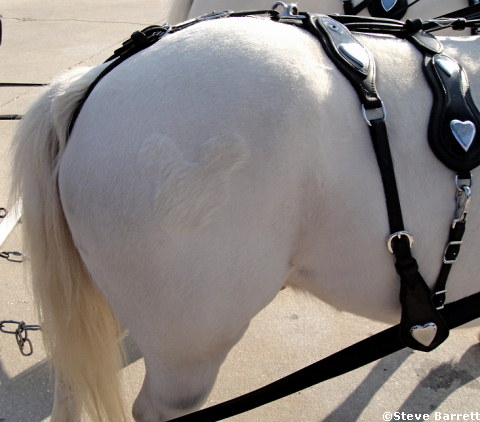 Now that's a cool Hidden Mickey!