With Disney World's rules on not wearing costumes into the parks after the age of 14, many older guests have figured out a little loophole. With Disney character bounding, which became popular a few years ago, you can still show your love for your favorite character.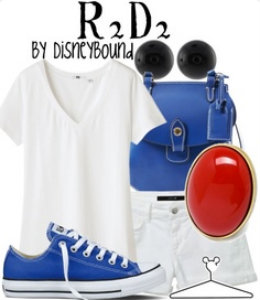 Character bounding can be as simple as wearing the same colors as your Disney star. Others choose to go all out, with modest approaches to convey the character through an entire outfit, with hair-styling and subtle makeup to match.
Why Doesn't Disney World Let Adults Dress Up?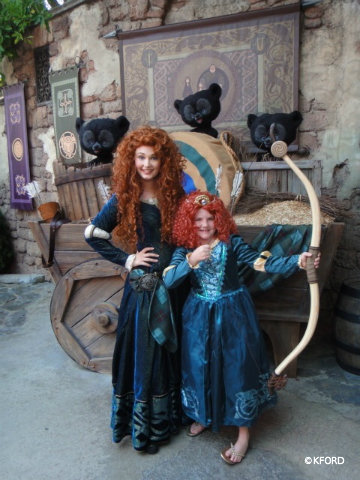 A lot of us want to look like our favorite characters, but Disney World is all about integrity. This is why you feel immersed in your favorite movie when you visit a certain attraction or step into a particular land. Disney World has strict rules on the way their characters should look and behave. This keeps the magic going for the littlest park-goers and super-fans who want to believe, even if only for a moment. To translate: Disney World doesn't want character look-alikes roaming around the parks to unintentionally spoil the fun.
Character Bounding How-To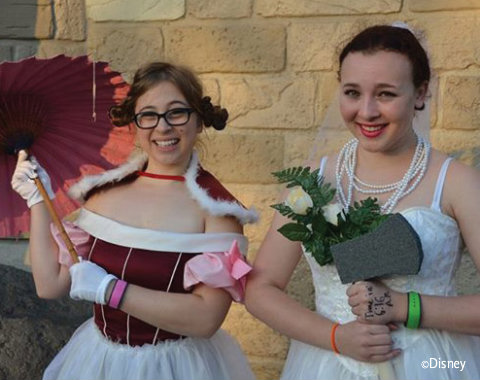 As mentioned above, you can go simple or all-out. You can choose pieces of a character's wardrobe, or the whole kit and caboodle. For example, you could simply braid your hair and tuck in some flowers to go for a Rapunzel look, or you could have a head-to-toe transformation by adding to this look with a purple and pink dress. You can pick some things you already have from your own wardrobe, or shop for some costuming effects. You can even find some great choices within the gift shops located inside the parks.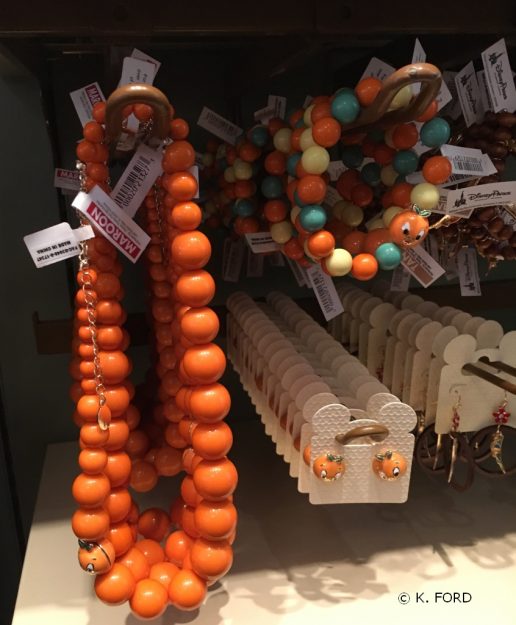 Almost anything goes, except for completely replicating the character's costuming. A good rule of thumb to follow is asking yourself if a small child might confuse you for the actual character. If the answer is yes, you should probably tone it down a bit.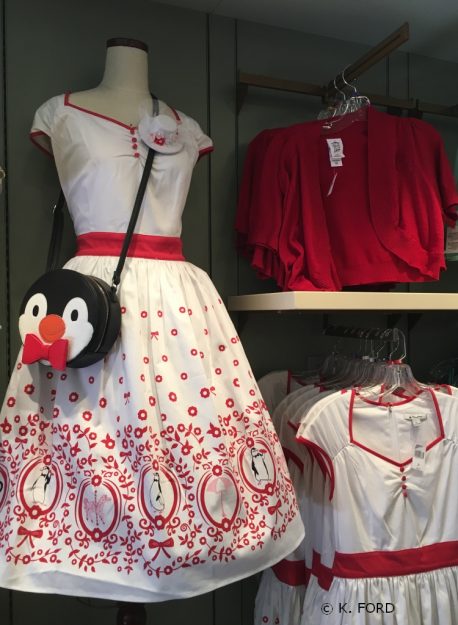 Have you seen guests character-bounding before? Do you go to the parks dressed as your favorite characters? Give our readers some ideas in the comments. We'd love to see your pictures!
Remember full-on costumes are usually permitted only during special events, like Mickey's Not So Scary Halloween Party and Mickey's Very Merry Christmas Party or Star Wars Galactic Nights, so save your best for those ticketed parties. Check out the park rules for the full guidelines. You can also visit our previous blog from 2017's MNSSHP.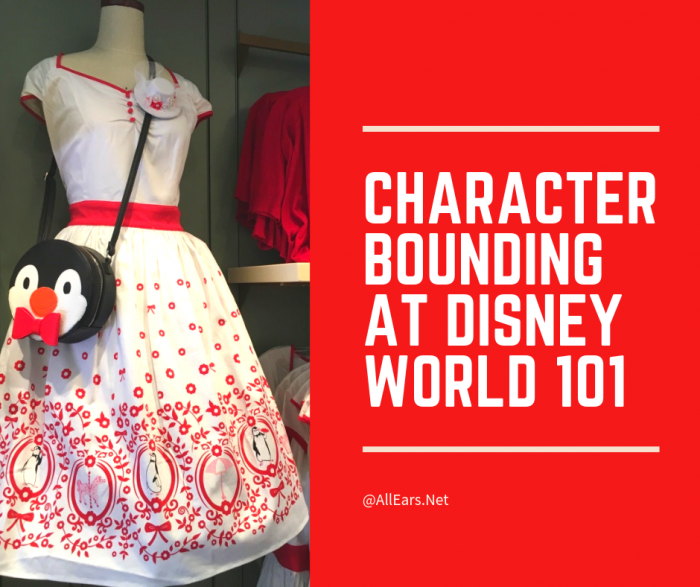 Subscribe to the AllEars® newsletter so you don't miss any exciting Disney news!