It's funny how our topic for this week is in line with my first visit to New Orleans. Soon I will be able to draw comparisons between Disneyland's homage and the real French Quarter and surrounding area. My friend has already informed me that finding a non-alcoholic mint julep will be impossible. I guess we'll just have to head west until we reach the homeland. Wait, does that mean Cafe du Monde's beignets aren't shaped like Mickey heads?!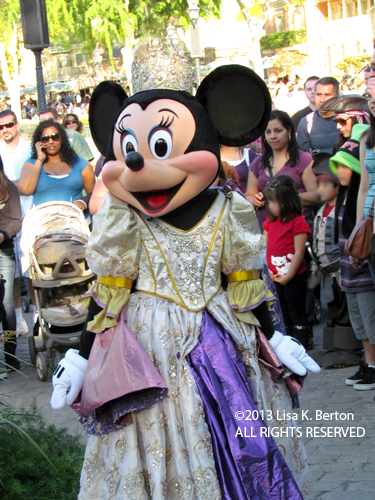 Minnie Mouse dances her way passed onlookers during Mardi Gras.
Swing on by this Thursday for Scott's photo submission.
Come on over and "Like" my Facebook page or follow me on Twitter, my handle is lisano1.