The morning of January 25 was one of the foggiest I've ever seen on Walt Disney World property! When we ventured over to Epcot at around 8:15 a.m. we could barely see a foot in front of us.
Still it made for some interesting scenery along the walk from the Beach Club Resort into the theme park.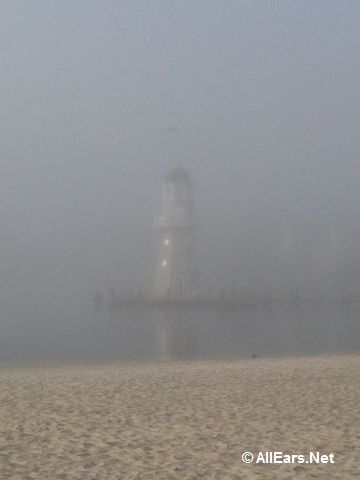 Once we passed through Epcot's International Gateway, we made our way over to the France pavilion for our 9 a.m. meet and to try out the new Boulangerie Patisserie.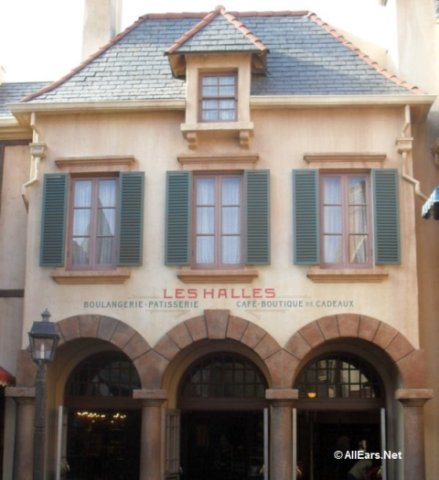 The bakery had an impressive selection of both sweet and savory pastries, especially considering that it was just 9 a.m.!
After choosing a chocolate croissant and a cappuccino, I took a seat to enjoy what looked to be an authentic French pastry. Sadly, my croissant had about as much chocolate in it as a single chocolate chip. But the pastry was flaky and buttery and the cappuccino strong and frothy, so I just made a mental note to try one of the other menu items on my next visit — possibly the ham and swiss sandwich, which Linda Eckwerth gave a rave review, or the apple turnover. I overheard a few people waxing poetic over its merits!
Although the new Boulangerie Patisserie may lack some of the warmth of its former location, I found the new spot a definite improvement over the previous cramped conditions. In looking around at the metalwork and architecture of the seating area in particular, I wonder if they were trying to conjure up the feeling of the sort of cafe/bakery you might find in a Parisienne train station — that's exactly what it felt like to me at least, and I enjoyed it.
What I also enjoyed was the chance to mingle with the 20 or so people who made the effort to come out to meet us on such an early and foggy morning. Sorry we didn't get a group photo, but we do appreciate the opportunity to say hello to so many of you!
Denise, a DC-area friend we've known since her now-27-year-old daughter was just 12 or 13, and her friend share a few minutes with Deb Wills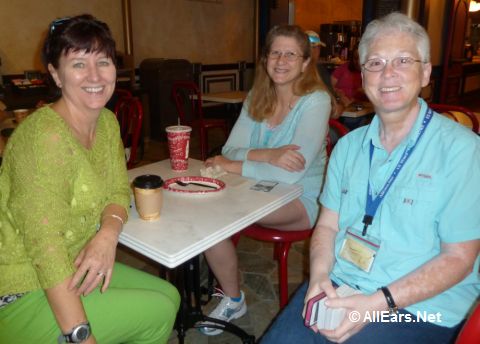 Sandy F. and Gail, who we've known quite some time, along with Helen, who was "snowbirding" from my hometown of Pittsburgh, and Theresa, visiting from Staten Island, NY.

Catherine and her mother, both from my current neck of the woods, Washington, DC!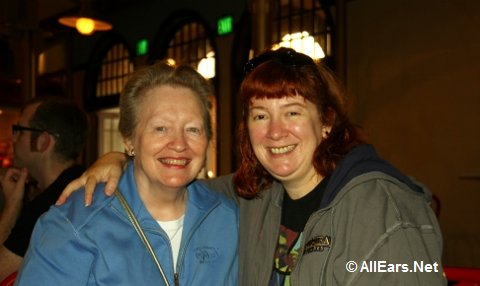 Long-time friends and locals Sara and Doug visit with Deb Wills.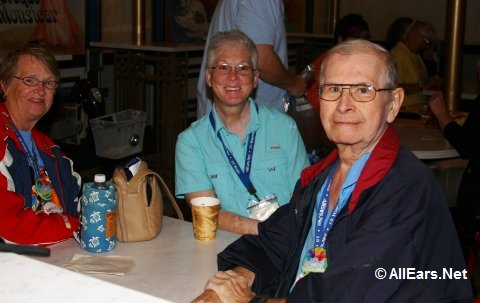 Barrie and Sutree, all the way from the Pacific Northwest.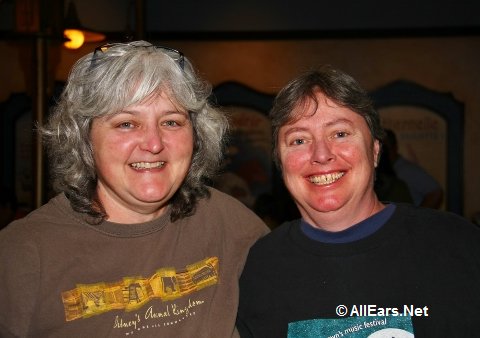 Jack Spence and a young fan from North Carolina.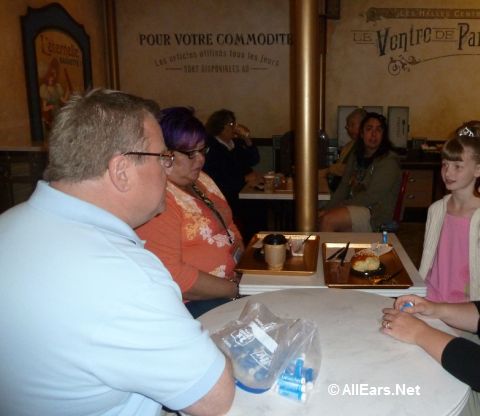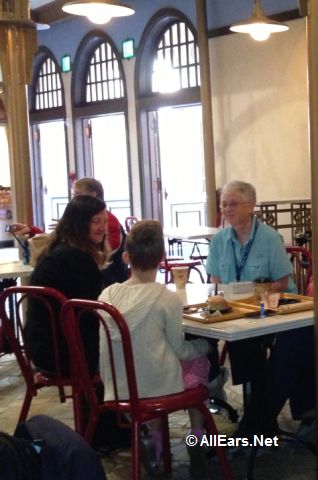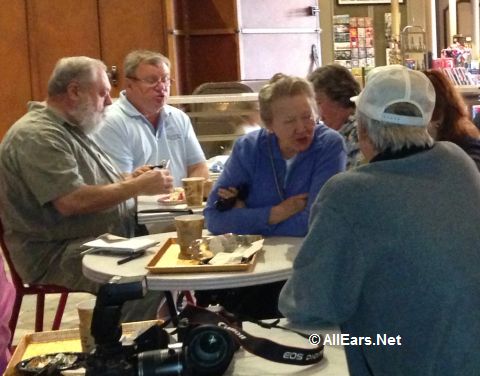 Thanks everyone for stopping by! And if you took any photos that you'd like to share, please let me know and I'll add them here.
Didn't get to see us this time? Don't despair — we'll be having many more meets as 2013 rolls along. Be sure to check our Team Meets page for the latest updates HERE.