Thanksgiving Day
Christmas
New Year's Eve
Disney's Hollywood Studios
Epcot
Epcot International Festival
of the Holidays
Magic Kingdom
Disney Springs
Guest Holiday Comments
Holiday Storytellers
Around the World
Norway
Christmas is a festive time in the "Land of the Midnight Sun". On Christmas Eve, farm animals are traditionally treated to the finest oats and barley. Birds are remembered during julcnek, when they are offered large sheaves of grain placed high on spruce poles. After darkness, it's "lights out" as homes are illuminated by only the warm glow of candlelight.
An elf-like gnome named Julenissen lives in the woods and barns across the countryside. Julenissen is the guardian of every family's welfare, so children leave a steaming bowl of porridge in the hayloft during the holiday period, in thanks for Julenissen's favor.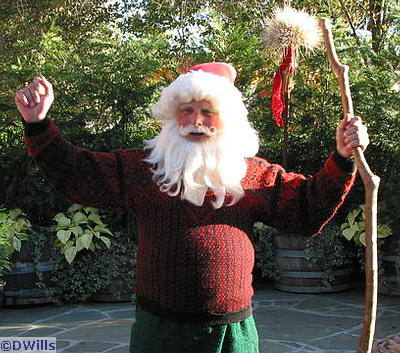 On Christmas Day, many folks attend church before spending time quietly at home with family members. On Second Christmas Day, children celebrate julbukke by dressing up in costumes and going door-to-door for goodies.
The text is from the Holidays Around the World Information provided at Epcot.