Walt Disney World News
Disney Cruise Line
Disneyland Resort
SeaWorld Orlando
Site News
News Around the World
News Filters:
---
DCA Tower of Terror Changing to Guardians of the Galaxy Theme
July 26, 2016
Beginning summer 2017, the Twilight Zone Tower of Terror at Disney California Adventure will be rethemed and will emerge as Guardians of the Galaxy Mission: BREAKOUT! This new adventure will enhance the ride's free-fall sensation with new visual and audio effects to create a variety of ride experiences. Guests will experience multiple, random and unique ride profiles in which the rise and fall of the gantry lift rocks to the beat of music inspired by the Guardians of the Galaxy film's popular soundtrack. Joe Rohde, Portfolio Creative Director, Walt Disney Imagineering, is leading the project, which is a collaboration among the creative minds behind the comic books, the films and WDI. The attraction will anchor a broader universe of Super Heroes that will grow over time in Disney California Adventure Park. The Twilight Zone Tower of Terror will celebrate its final "drop day" in early January.
VIDEO: Port Orleans Riverside Bayou Room Tour
July 22, 2016
Port Orleans Riverside is a moderate resort at Walt Disney World. There are three room themes: Mansion, Princess and Bayou. This is a tour of the Alligator Bayou room. All rooms are the same size just are themed differently. Port Orleans Riverside is "connected" to Port Orleans French quarter via a walkway or boat ride.

Disneyland's 60th Anniversary Celebration Continues Through Labor Day
July 21, 2016
The Disneyland Resort's 60th Anniversary Diamond Celebration, with sparkling decor in Disneyland and Disney California Adventure, plus a dazzling array of after-dark shows, will continue through Labor Day, September 5.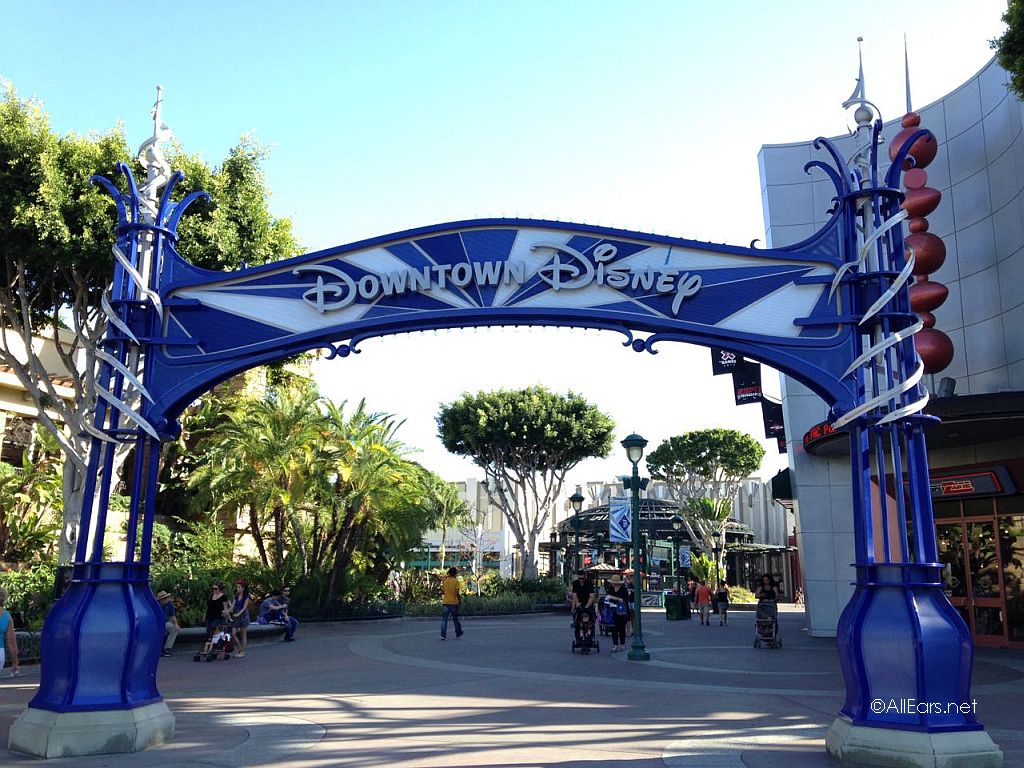 Disneyland Downtown Disney District Welcomes Second Starbucks
July 20, 2016
A second Starbucks has opened in the Downtown Disney District at Disneyland Resort. This new location is located near the Monorail, closer to the Disneyland Hotel.
UNIQLO Store Opens in Disney Springs
July 20, 2016
UNIQLO, a Japanese-based company that sells "innovative, high-quality clothing that is universal in design and comfort and made for anyone, anywhere," launched its Town Center location on July 15. The 25,000 square-foot store also features an assortment of Disney-inspired products and exclusive Japanese "omiyage" (souvenir) items, including silk folding fans, uchiwa fans, paper samurai costumes and Buddha boards. In addition, in-store daily activities include origami and calligraphy lessons. UNIQLO is open daily from 10 a.m. to 11 p.m.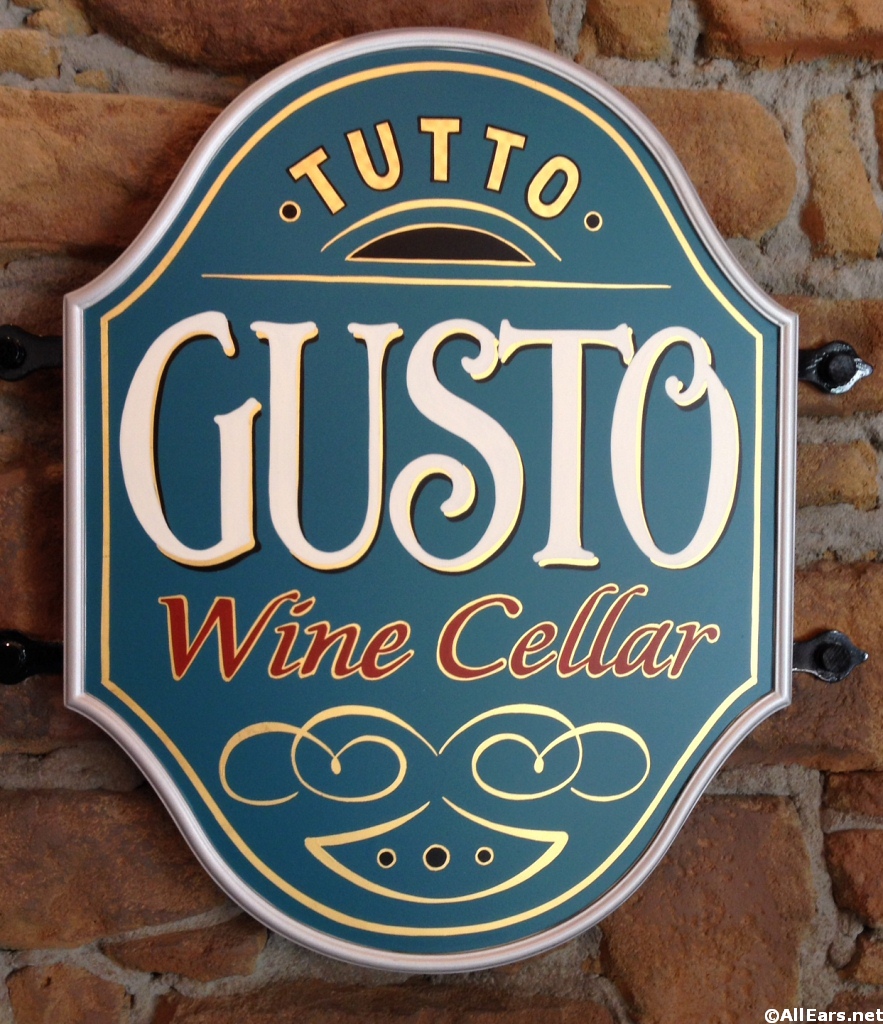 Tutto Gusto Adds Line of Frozen Drinks
July 20, 2016
Tutto Gusto in Epcot's Italy pavilion is offering a new line of frozen drinks, just in time for cooling off from the summertime heat: Italian Daiquiri (Rum, lime juice, simple syrup, strawberry puree, Midori), Campari Pina Colada (Malibu rum, pineapple juice, Campari) and the Italian Margarita (Tequila, simple syrup, limoncello, lime juice). Each of these new concoctions is $14.
Halloween Themed Cruises Return This Fall
July 20, 2016
In 2016, Halloween on the High Seas takes place on most voyages aboard the Disney Dream, Disney Fantasy and Disney Magic from September through October. This extra-spooky celebration features Halloween-themed parties, lively entertainment and elaborate decor, including The Pumpkin Tree, which magically transforms throughout the cruise.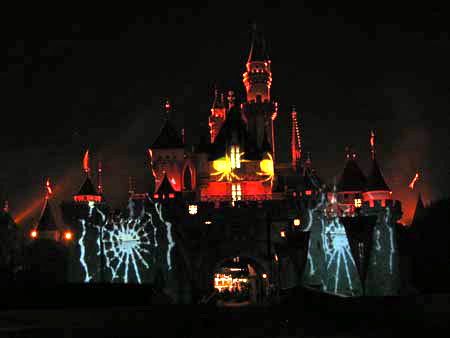 New Elements Added to Mickey's Halloween Party
July 19, 2016
The separately ticketed Mickey's Halloween Party also arrives at Disneyland in September with a thrilling new surprise: The Headless Horseman of Sleepy Hollow rides through the park. Mickey's Halloween Party will begin Friday, Sept. 23, for 17 select nights. The two-hour, after-hours party also treats guests to the "Halloween Screams" fireworks spectacular. Costume guidelines have changed this year, so be sure to check
www.disneyland.com for the updated policy prior to arrival. Tickets for Mickey's Halloween Party go on sale for Disneyland Resort Annual Passholders, Disney Vacation Club members and Disney Visa card holders on Thursday, July 21. General public ticket sales begin Thursday, July 28.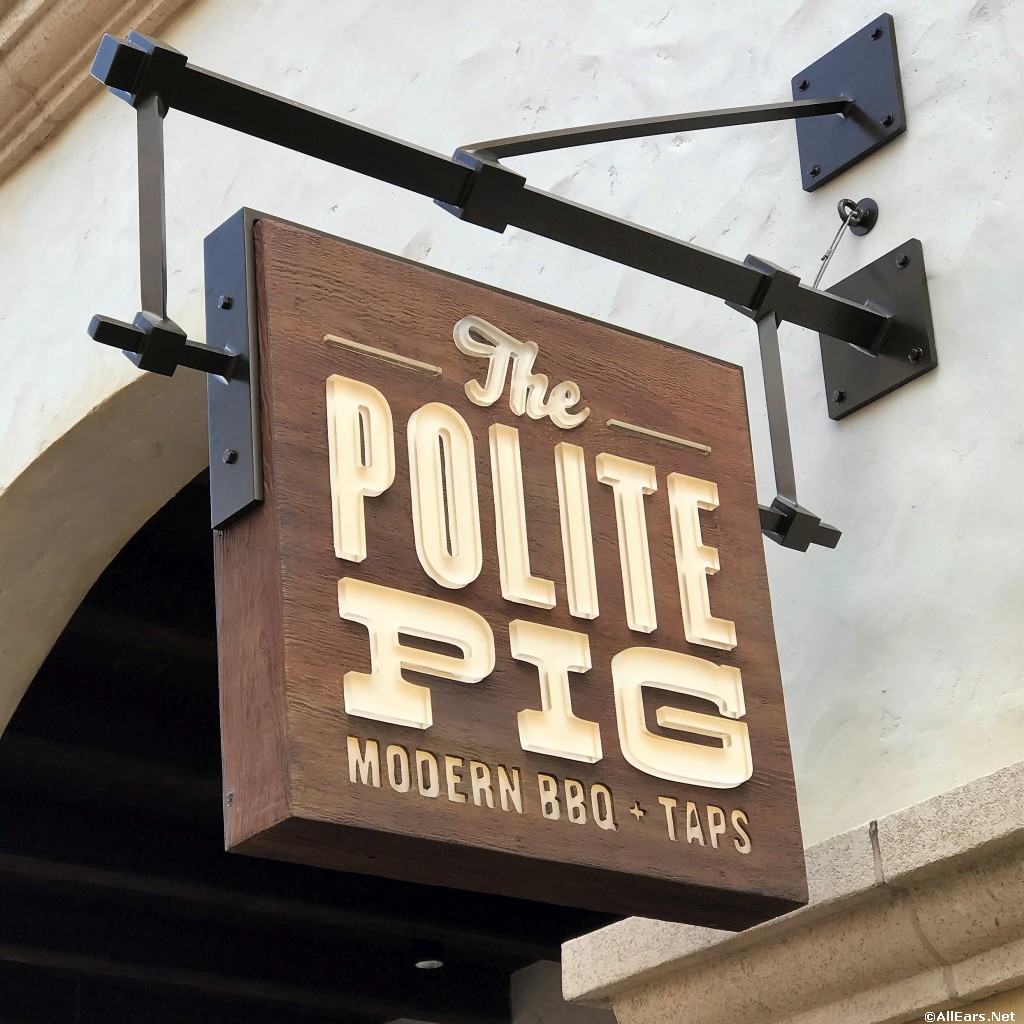 Polite Pig Opens at Disney Springs in 2017
July 18, 2016
The Polite Pig, sister restaurant to The Ravenous Pig of Winter Park, Florida, will open in the Town Center neighborhood of Disney Springs in the spring of 2017.

The Polite Pig will feature a variety of wood-fired smoked and grilled items, as well as an innovative beverage program that serves all drinks on tap. The 5,000-square-foot venue will be open daily for lunch and dinner, with seating for about 200 guests.
VIDEO: Yacht Club Resort Room Tour
July 18, 2016
Enjoy a video tour of a resort room at Walt Disney World's Yacht Club, a five-story, 630-room resort themed after seaside New England hotels of the late 1800s. The Yacht Club has a stately, nautical look and feel; hardwood floors and brass accents enhance this feeling.
AllEarsNet TV #51: Several New Dining Options Reviewed!
July 18, 2016
Hosts Deb Koma and Deb Wills review three relatively new dining spots at Walt Disney World: STK Orlando located in the Landing neighborhood at Disney Springs, Echo Lake Eats kiosks at Disney's Hollywood Studios and Tiffins at Disney's Animal Kingdom.
Coca Cola Store Photo Gallery
July 16, 2016
Coca Cola Store Orlando opened July 2, 2016, at Disney Springs.

Inside, guests are welcomed by a 30-foot-wide blown-glass chandelier crafted from repurposed Coca Cola bottles. The store - one of only three retail locations operated by The Coca Cola Company in the United States - features a broad assortment of Coca-Cola branded merchandise. Guests can also visit the rooftop beverage bar and taste an ice-cold Coca Cola while taking in the sights of Disney Springs. For the ultimate Coke experience, guests can choose from a variety of Coca Cola brands from around the world such as Beverly from Italy and Thums Up from India, frozen beverages and over 100 drink choices via Coca Cola Freestyle. A selection of specialty adult beverages is available in the evenings.
PizzeRizzo to Open This Fall at the Studios!
July 15, 2016
PizzeRizzo, themed after the Muppets character Rizzo the Rat, will open this fall in the space formerly occupied by Toy Story Pizza Planet in Disney's Hollywood Studios.
Club Villain Returns for Halloween Season!
July 15, 2016
Club Villain at Sunset Showcase at Disney's Hollywood Studios will return on Friday and Saturday nights from September 2 to October 29, and on Halloween night, October 31. The specially ticketed event features performances, food, cocktails and encounters with some of the greatest Disney villains. Two "Club Villain" experiences will be held each Friday and Saturday night, with starting times at 5:15 and 8:30 p.m. Reservations can be made in advance online or by calling 407-939-3463. Price is $129/person. A separate ticket for admission to Disney's Hollywood Studios is required.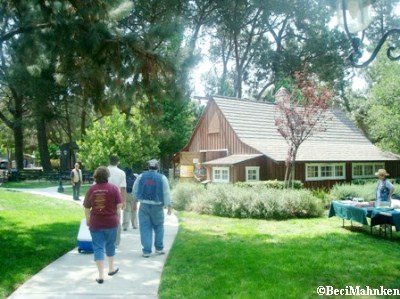 "Tinker Bell" Book Signing Scheduled in Los Angeles
July 14, 2016
Margaret Kerry, who was the original reference model for Peter Pan's Tinker Bell, will celebrate the release of her book, "Tinker Bell Talks! Tales of a Pixie-Dusted Life," with a book-signing and appearance on Sunday, August 7 at Walt Disney's Barn, which is located at 5202 Zoo Drive in Los Angeles. For more information, watch Kerry's website, Tinker Bell Talks.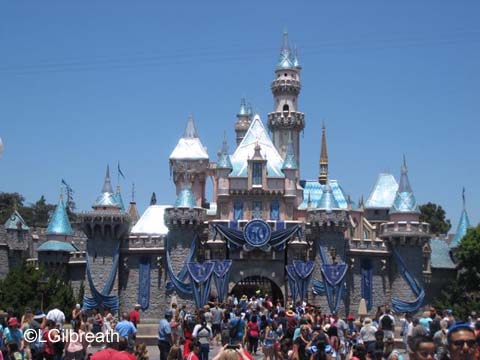 Disneyland's Anniversary Celebration Continues Into 61st Year
July 14, 2016
Disneyland will celebrate its 61st birthday on Sunday, July 17. The current Diamond Anniversary celebration continues through September 5.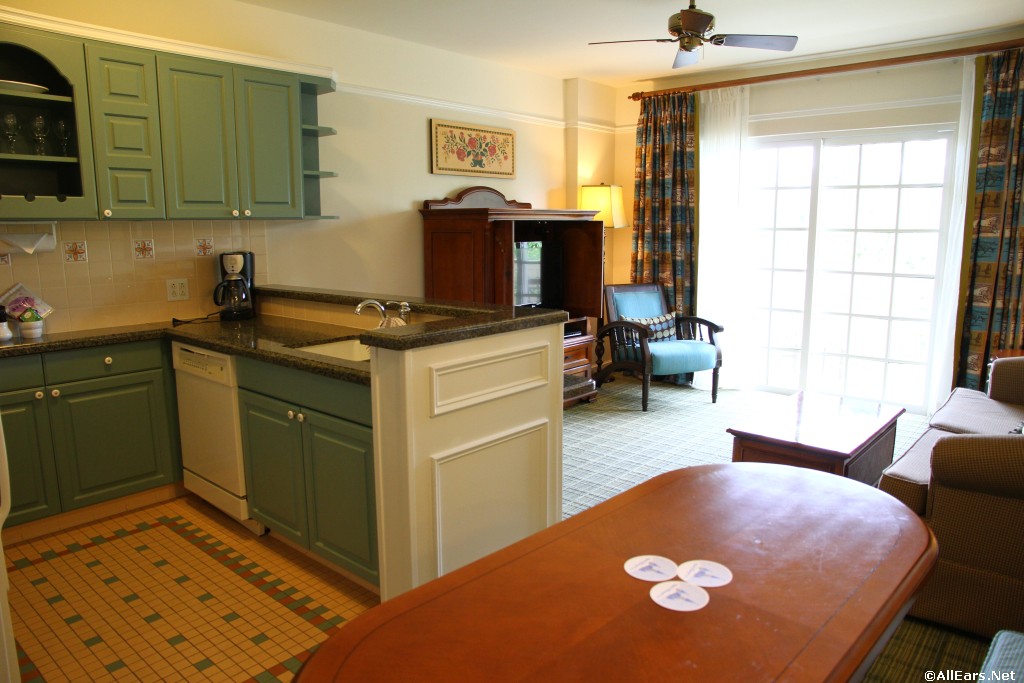 Saratoga Springs 1-Bedroom Photo Gallery
July 14, 2016
We've updated all photos for the One Bedroom Villa at Saratoga Springs Resort and Spa
Headless Horseman Haunts Mickey's Party as Halloween Time Returns
July 14, 2016
Halloween time, a season for fun-loving spirits of all ages, adds spooky excitement to the Disneyland Resort from Sept. 9 through Oct. 31. Special Halloween-themed attractions - Haunted Mansion Holiday and Space Mountain Ghost Galaxy - return to Disneyland Park, while the haunts who reside year-round at The Twilight Zone Tower of Terror invite guests to "drop in" at Disney California Adventure Park.
DVC Pool Hopping Exclusion List Expands
July 14, 2016
Silver Creek Springs pool at Disney's Wilderness Lodge has been added to the list of resort swimming holes that are excluded from the DVC member pool hopping perk. During most of the year, members staying at Walt Disney World resorts have been permitted to use pools at other resorts, but certain resort pools are excluded from this perk. For many years, the list of restricted pools was limited to Stormalong Bay at Disney's Yacht and Beach Club and Uzima Pool at Disney's Animal Kingdom Lodge. However, over the last decade many other resort pools have been added to the restricted list. The full list of ineligible pools is currently: Bay Cove Pool at Bay Lake Tower at Disney's Contemporary Resort; Uzima Pool and Samawati Springs Pool at Disney's Animal Kingdom Lodge; Stormalong Bay at Disney's Yacht and Beach Club; Leisure pool at Disney's Beach Club Villas; Lava Pool and leisure pool at Disney's Polynesian Village Resort; Silver Creek Springs Pool at Disney's Wilderness Lodge; all resort pools at Disney's Art of Animation Resort. Hidden Springs leisure pool at Disney's Wilderness Lodge was demolished in 2015 as part of a resort-wide renovation project that will bring additional Disney Vacation Club villas to the property. Plans call for an additional pool to be added at the Wilderness Lodge. The next pool-hopping blockout period runs September 2-5 over the Labor Day holiday weekend.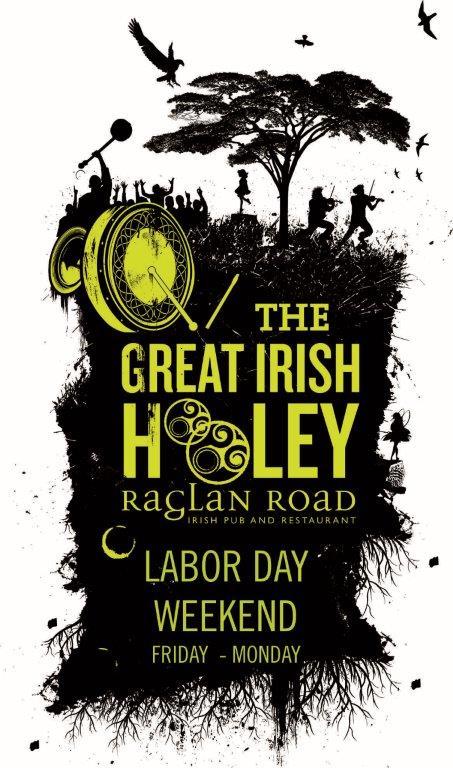 Raglan Road to Host 5th Annual Great Irish Hooley
July 13, 2016
Raglan Road will host its 5th annual 'Great Irish Hooley' September 2-5 at Disney Springs with authentic Irish cuisine and beverages and a memorable long weekend of top Irish talent, including award-winning bands and performances by the Raglan Road Dancers. Performances begin at noon September 2, through Monday, September 5, and continue throughout each day and night.