Walt Disney World News
Disney Cruise Line
Disneyland Resort
SeaWorld Orlando
Site News
News Around the World
News Filters:
---
Disneyland Half Marathon - Expo and 10K
September 02, 2014
We're here for the 9th annual Disneyland Half Marathon Weekend! Our first stop was the Health and Fitness Expo to pick up our bibs and shirts - and do a little shopping, too. :-) Next up, catch up with friends and then the 10K!
Oswald the Lucky Rabbit to Appear in Disney California Adventure
September 02, 2014
Beginning September 14th, guests will start seeing Oswald the Lucky Rabbit on Buena Vista Street in Disney California Adventure.

Oswald made his first Disney park appearance in Tokyo DisneySea earlier this year.
Disneyland Half Marathon Weekend - Half Marathon - Dumbo Double Dare
September 02, 2014
Another Disneyland Half Marathon successfully completed! That makes seven for us. We had a good race, and felt strong despite running a 10K the day before.

Even though at Disneyland we have the advantage of proximity to the starting line, we still had to get up pretty for a race that starts at 5:30! Lee was happy that the Hearthstone Lounge in the hotel opened at 4:00 so he could get his morning coffee. (All of the coffee-type places in the Disney hotels opened early today as did many locations in Downtown Disney.)

We again met some of our fellow runners in the lobby and walked over to the pre-race area together. Even though there were 18,000 registered this morning (as opposed to 10,000 for the 10K) the walkways still weren't congested, and even the porta-potty lines weren't very long.
2015 Disney Parks Moms Panel - Time to Apply
September 02, 2014
At 10 a.m. ET today (Sept. 2), the application process for coveted seats on the 2015 Disney Parks Moms Panel opens. And your deadline to complete the first round is noon ET on Friday, Sept. 5.

The Disney Parks Moms Panel has evolved from its inception in 2008, but its goal remains the same: to provide vacation-planning advice from adults in families that are interested in and knowledgeable about the Disney properties. For the most part, the panelists' jobs are to answer a number of written questions each week, though there also are some public appearances by the group. In exchange, The Walt Disney Co. provides the selected panelists with a paid trip to one of the Disney properties for training, which is required. In the past, the trip has been scheduled during the first half of December and includes the panelists' immediate family members.
Be a Conservation Hero
September 02, 2014
You didnít know that you were a hero? Most people donít . . . but when you buy those conservation buttons, when you press those pennies or when you toss coins in a Disney fountain you are making a donation to the Disney Worldwide Conservation Fund. And your contribution is bigger than you think it is! Iíll explain how it all works.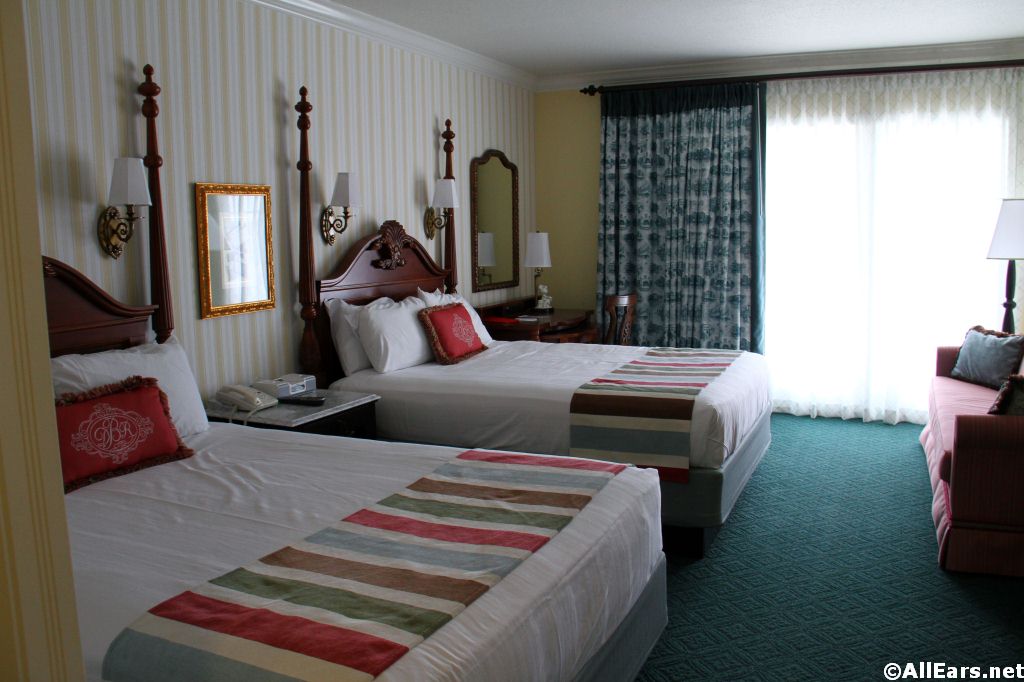 Boardwalk Inn Renovated Rooms
August 30, 2014
The Boardwalk Inn is in the midst of a major room renovation. There are new bathrooms, showers, sinks, rugs, beds, and very themed drapes.
Starbucks at Disney's Hollywood Studios in 2015
August 29, 2014
The former LA Prop and Cinema Storage Shop at the corner of Hollywood and Sunset Boulevards in Disney's Hollywood Studios will reopen in early 2015 as The Trolley Car Cafe, a new food and beverage location serving Starbucks coffee and Disney favorites. Cast members at this new location will wear costumes themed to blend with the classic look and feel of Hollywood Boulevard and its surroundings. The Trolley Car Cafe will serve Starbucks coffee and espresso beverages, frappuccino blended beverages, signature breakfast sandwiches and Starbucks La Boulange pastry items along with other Disney baked goods. The location will accept Starbucks gift cards.
Magic Kingdom Counter Service Favorites on AllEarsNet TV!
August 29, 2014
Join co-hosts Deb Wills and Deb Koma as they share their favorite (and least favorite) counter service eateries in the Magic Kingdom!
Disneyland Resort Photo Update 8/22/2014
August 29, 2014
Contributing photographer Jason of disneygeek.com sends us these photos from his trip to the parks on Friday, August 22, 2014. This week's highlights include more on the Haunted Mansion's 45th anniversary, as well as some previews of Halloween around the parks.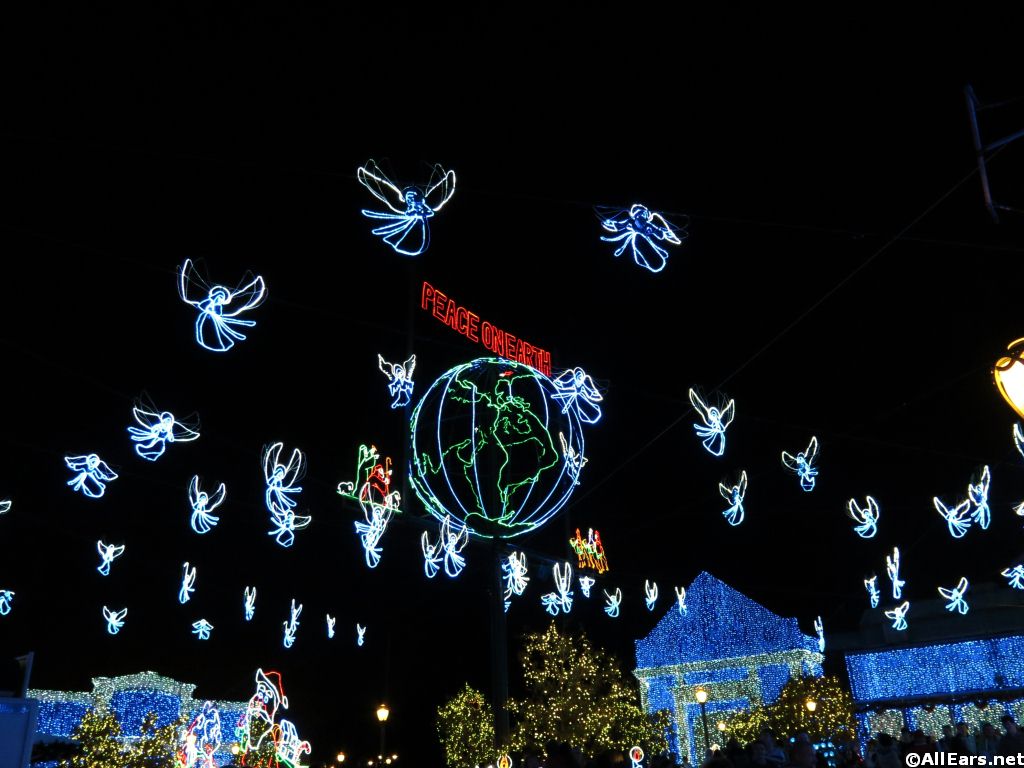 Disney Season: Holiday 2014
August 29, 2014
Starting November 7 and through the merriest weeks that follow, guests of Walt Disney World Resort and Disney Cruise Line will find themselves in a wintry wonderland that blends yuletide traditions and holiday cheer.
Highlights of the merry celebrations include Epcot's Candlelight Processional, the Spectacle of Dancing Lights at the Studios, the Magic Kingdom's Very Merry Christmas Party and more!
Changes Coming to Epcot's Live Entertainment Line-Up
August 28, 2014
The Disney Parks Blog announced changes coming to the live entertainment at World Showcase in Epcot. New experiences debuting over the next several months will include the addition of "a traditional Berber music and dance troupe in Morocco, a corps of dynamic flag-waving performers in Italy, a thrilling lumberjack-inspired show in Canada, a Celtic folk music ensemble at the United Kingdom, and more." To make way for these new experiences, the following live acts will end their runs at the end of September: Mo'Rockin', Off Kilter, Spirit of America Fife and Drum Corps and World Showcase Players. More details as they become available.
Disney's Vero Beach Resort In-depth Report
August 27, 2014
We all know that vacationing at Walt Disney World may not always be the most relaxing experience. Waking up early in the morning to get to the parks for opening, running from attraction to attraction, dealing with the heat and the crowds, it can be a physically, mentally, and emotionally draining experience. Sometimes it may even feel like you need a vacation from your vacation. Wouldn't it be great if there was somewhere nearby that you could go to relax and unwind for a few days following all of this? Or maybe you are just looking for the kind of vacation where you can sit by the pool or at the beach without having to worry about running around from place to place? Fortunately, Disney has just the place and this hidden gem is located conveniently close to Walt Disney World. Disney's Vero Beach Resort is the perfect escape and a great way to end a Disney vacation or be a vacation unto itself.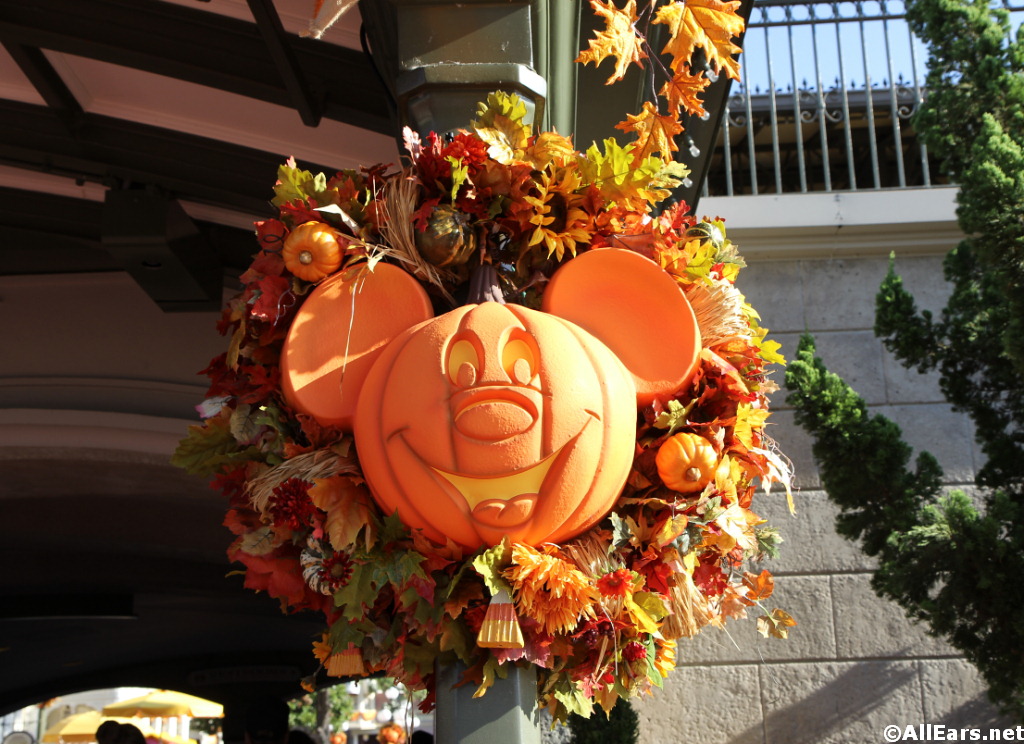 Mickey's Not So Scary Halloween Party
August 27, 2014
Mickey's Not So Scary Halloween Party runs on select nights from September 1st - October 31st (10/31 Sold Out).
Be in the know with our tips and suggestions plus videos and photos!
Related Links:
-- What's New at the 2014 Mickey's Not So Scary Halloween Party
-- MNSSHP Guide Map
-- Ride of the Headless Horseman
-- Jack and Sally Meet and Greet
-- Review MNSSHP!
-- The Villains' Sinister Soiree - Leave Your Review
-- Halloween Has Arrived in the Magic Kingdom

Disneyland Half Marathon Preview
August 27, 2014
This weekend, August 28-31, is Disneyland's Half Marathon weekend. (This is #9, for those keeping track of such things - like me.) Events include the Health and Fitness Expo Thursday-Saturday, the Family Fun Run 5K on Friday morning, the Disneyland 10K and Kids Races on Saturday, and the Half Marathon on Sunday. The Dumbo Double Dare race challenge, where participants run both the 10K on Saturday and the half marathon on Sunday, will be held for the second time.
Villains Unleashed Event - Frightfully Bad!
August 24, 2014
On Saturday night, August 23rd, I attended the special ticketed event at Disney's Hollywood Studios called Villains Unleashed. I didn't have such a great experience. My blog tells the good, the bad and the ugly. I wish my experience had been a happier one.
Disneyland Resort Photo Update 8/15/2014
August 24, 2014
Contributing photographer Jason of disneygeek.com sends us these photos from his trip to the parks on Friday, August 15, 2014. This week's highlights include the All-American College Band and a stop at the Haunted Mansion, which celebrated its 45th anniversary.
Saratoga Springs Video Gallery
August 22, 2014
Comprehensive videos of Disney's Saratoga Springs Resort and Spa including overview, one bedroom villa, dining locations and pool areas.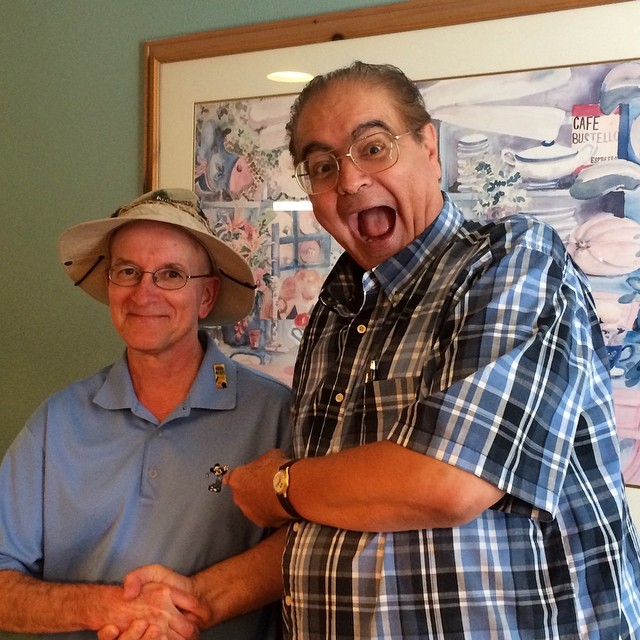 VIDEO: August 17 Meet with the AE Team and Steve Barrett and Jim Korkis
August 22, 2014
Ever wonder what an AllEars.Net meet is like? The AllEars.Net Team held a meet and greet in an Old Key West grand villa on August 17 with special guests Steve Barrett (Hidden Mickey Guy) and author Jim Korkis. See what it was all about in AllEarsNet TV Show 14!
"Move It, Shake It, Dance and Play It" to Debut in Fall!
August 22, 2014
This fall, this street party gets new music, new characters, a new way for you to be part of the show... and a new name: Move it! Shake It! Dance and Play It! Street Party. The fun begins on Main Street, U.S.A., as favorite Disney characters, including new additions Stitch and Phineas and Ferb, parade toward Cinderella Castle as the emcee, stilt walkers, and others encourage everyone to join in. Once in the Central Plaza, hosts Mickey Mouse, Minnie Mouse, Donald Duck, and Goofy appear atop giant gift boxes, leading everyone in a medley of remixed classic party songs. The audience also gets to vote for one of three current hits during the "Play It!" part of the show. The "Move it! Shake It! Dance and Play It!" Street Party will be presented several times daily, starting this fall.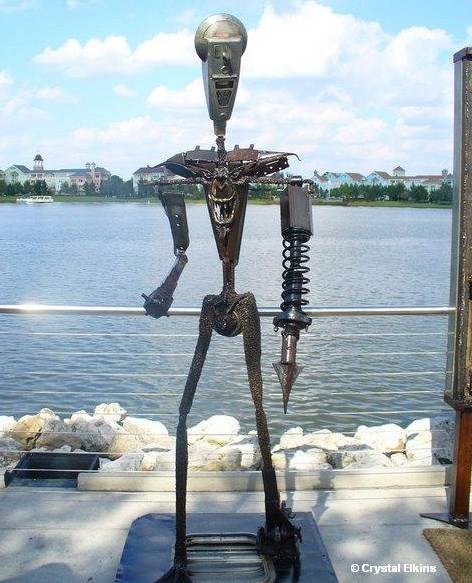 No Festival of the Masters in 2014
August 22, 2014
The Downtown Disney area is undergoing the largest expansion in its history, as it transitions to becoming Disney Springs. The Disney Parks Blog has reported that since much of the area that traditionally houses the Festival of the Masters is unavailable due to expansion work, the event will not be held this year.