Walt Disney World News
Disney Cruise Line
Disneyland Resort
SeaWorld Orlando
Site News
News Around the World
News Filters:
---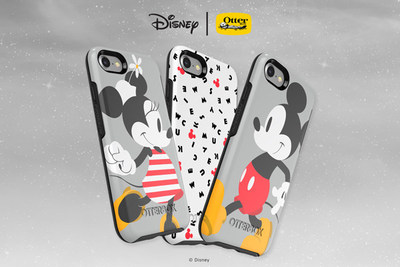 OtterBox Named "Official Protective Case" of WDW Resort
November 18, 2017
OtterBox will be the "Official Protective Case" of Walt Disney World Resort and Disneyland Resort as part of a new multi-year strategic alliance. This will bring OtterBox cases to several D-Tech locations throughout Walt Disney World and Disneyland Resort and eventually expand OtterBox's in-park presence. OtterBox Symmetry Series Classic Disney Collection cases are available now for iPhone 8, iPhone 8 Plus, iPhone 7 and iPhone 7 Plus on otterbox.com.
Exclusive Christmas Party Card Features Carousel of Progress
November 18, 2017
A new Sorcerers of the Magic Kingdom card will debut at this year's Mickey's Very Merry Christmas Party. This year's party-exclusive card, "Rover's Christmas Carousel of Progress" features the trusty canine companion Rover from the Magic Kingdom's Carousel of Progress attraction. According to Imagineer Jonathan Ackley, Carousel of Progress was chosen to be featured on this season's card "because Merlin is inspired by the Carousel of Progress' celebration of human innovation."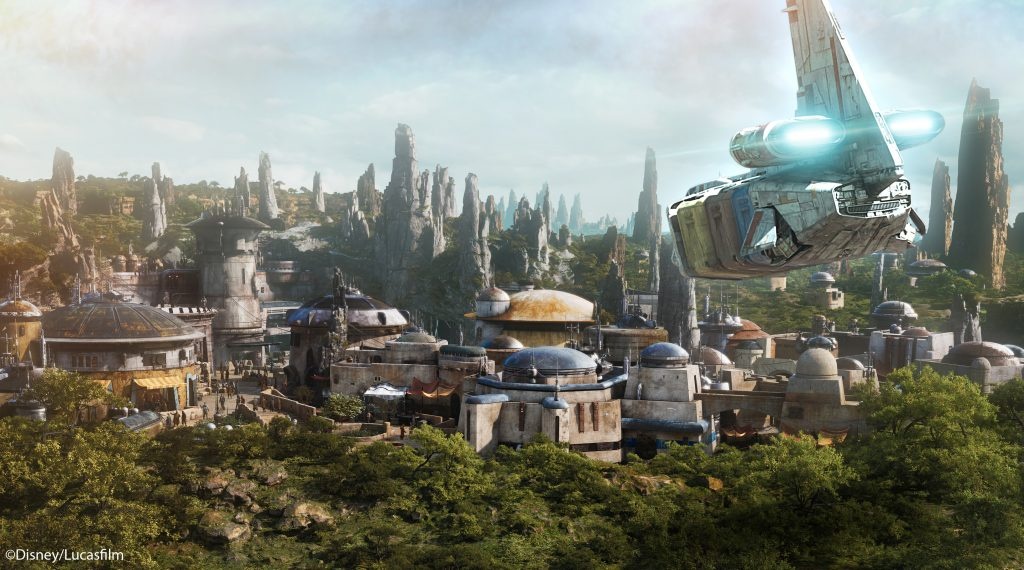 Star Tours Adds 'Last Jedi', Galaxy's Edge Scenes
November 17, 2017
Star Tours - The Adventures Continue (at both Disneyland and Walt Disney World) have added scenes from the upcoming film Star Wars: The Last Jedi, as well as from the new theme park land, Star Wars: Galaxy's Edge. These new Star Tours adventures take guests to the planet of Crait in the middle of an epic battle and to the new planet Batuu. (The new sequences will debut at Disneyland Paris on Nov. 22, and at Tokyo Disneyland on Dec. 15.)
Black Tap Craft Burgers and Beer Opening in Disneyland's Downtown Disney in 2018
November 15, 2017
Black Tap is known for its burgers and signature shareable CrazyShakes. The Downtown Disney location will open in Winter, 2018, across from Catal Restaurant and Uva Bar.
Disneyland Resort Updates - November 10, 2017
November 15, 2017
Photos from around Disneyland Resort focusing on the holiday season decorations and activities.
New Disneyland After Dark Event Series Kicks Off January 18
November 15, 2017
In 2018 Disneyland will host a series of "Disneyland After Dark"
events. The first of these will take place on January 18 with
Throwback Nite, celebrating the '50s and '60s. Specialty
entertainment, themed food, and merchandise will be available.
Disney's Grand Californian Hotel and Spa Unveils Hotel-Wide Renovation
November 13, 2017
Hotel-wide refurbishment includes completely redesigned guest rooms plus a refreshed lobby, pool area and concierge-level lounge.
Festival of Holidays Marketplace Menus
November 12, 2017
Menus for the thirteen Festive Food Marketplaces from the Festival of Holidays at Disney California Adventure.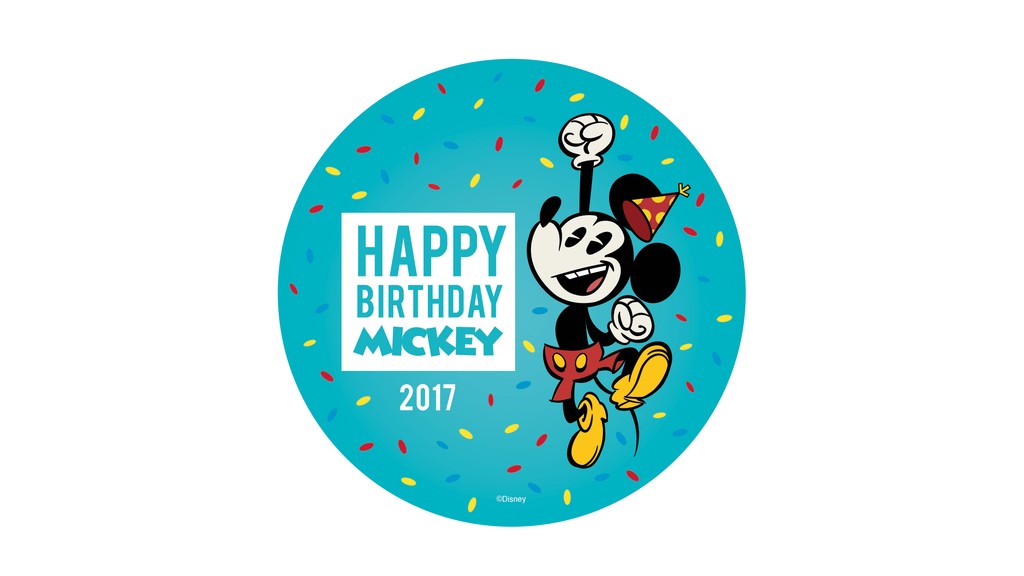 Happy Birthday, Mickey Mouse!
November 11, 2017
To celebrate his upcoming birthday, Mickey Mouse will surprise his fans in eight locations around the globe, including Japan, Chile, Canada, China, and England. Moments from his trip will be shared on Disney's Mickey Mouse Facebook and Instagram pages. Mickey will also visit the Good Morning America studios in New York City on November 15. The big day is November 18, and Walt Disney World Resort will celebrate with special "Happy Birthday, Mickey!" buttons, merchandise and Sorcerer Mickey Cake. To commemorate the occasion, guests can sing and dance along with "Happy Birthday" during Move It! Shake It! Dance and Play It!, Cosmic Dance Party in Tomorrowland and performances by the Dapper Dans. Plus, birthday photo props will be available at all four theme parks, and everyone who collects their photos at the parks will receive a folder with a commemorative sticker. Fans are encouraged to join the fun on social media using #HappyBirthdayMickey.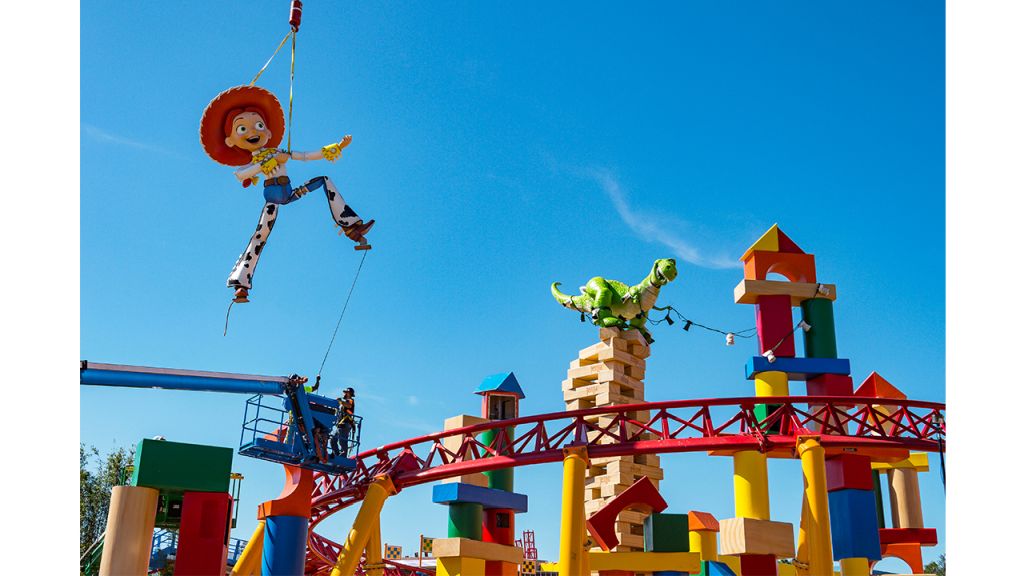 Jessie and Rex Installed in Toy Story Land
November 11, 2017
Jessie and Rex became the first "Toy Story" characters to be installed in Toy Story Land at Disney's Hollywood Studios.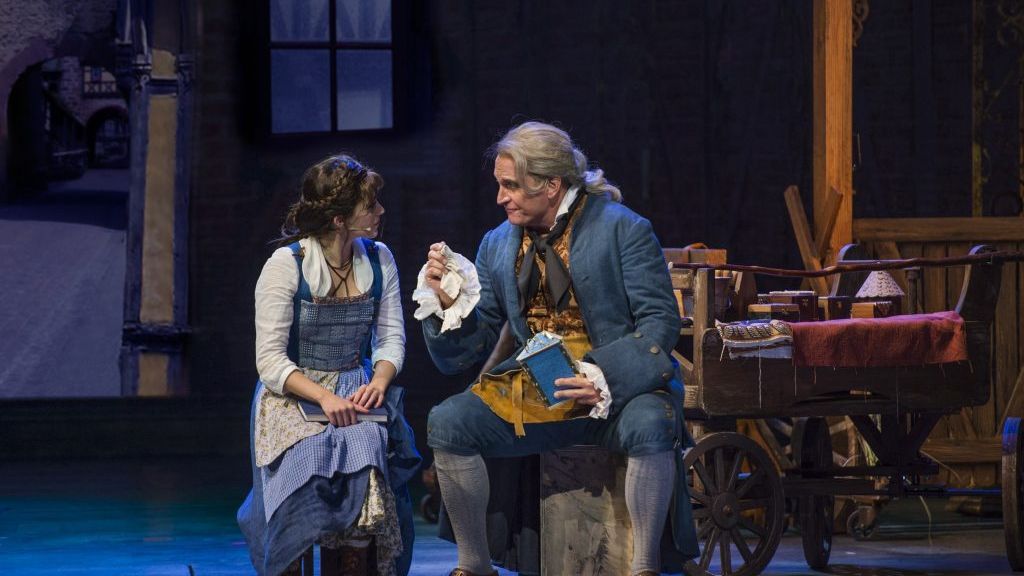 REVIEW: New Beauty and the Beast Premieres on Disney Dream
November 10, 2017
A tale as old as time takes the stage with "Beauty and the Beast," a brand-new musical production inspired by Disney's live-action adaptation of the animated classic. The show expands upon the most imaginative elements of the highly anticipated live-action and classic films to delight Disney Cruise Line guests aboard the Disney Dream.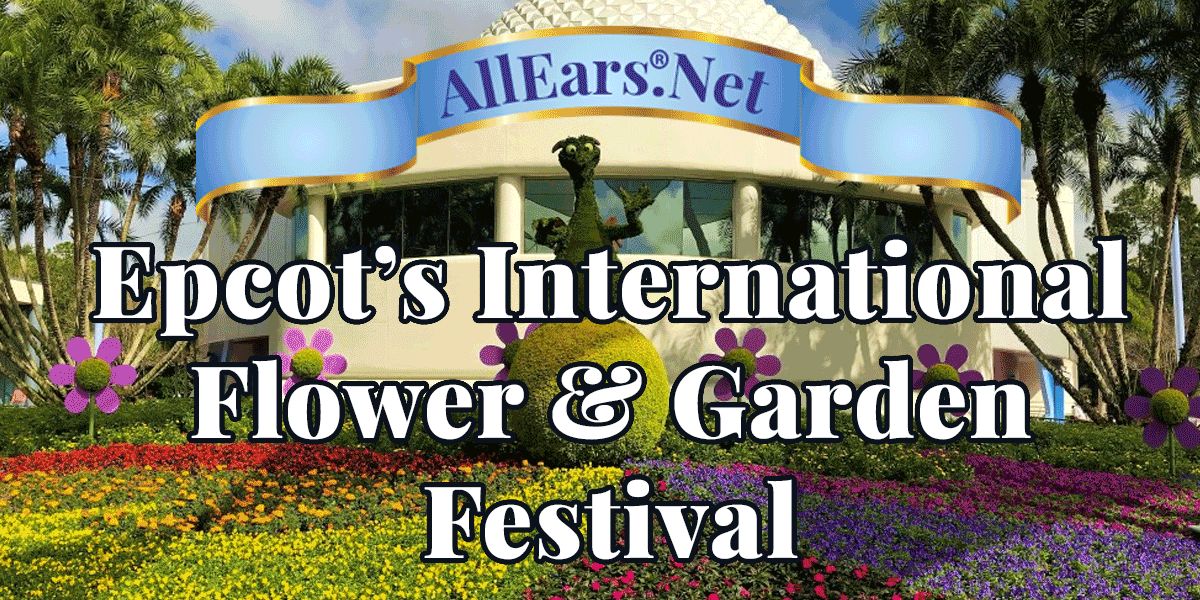 25th Epcot Flower and Garden Festival Dates
November 10, 2017
The 25th annual Epcot International Flower and Garden Festival dates have been announced.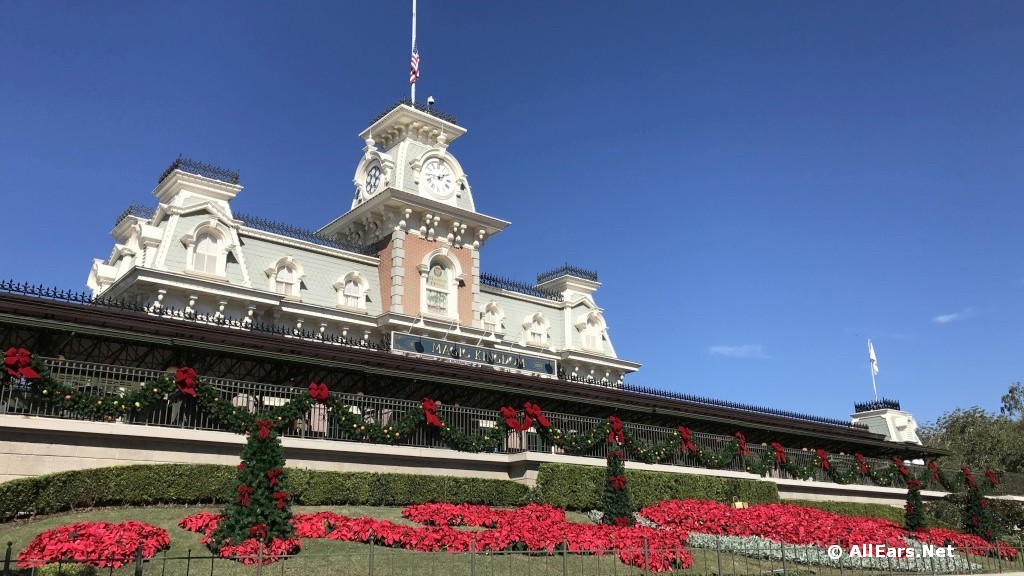 Holidays Arrive at the Magic Kingdom
November 08, 2017
Holiday decorations have appeared around the Magic Kingdom, with the first Mickey's Very Merry Christmas Party of the season launching on Nov. 9!
Related Links:
-- Mickey's Very Merry Christmas Party - Magic Kingdom
-- Special PhotoPass Opportunities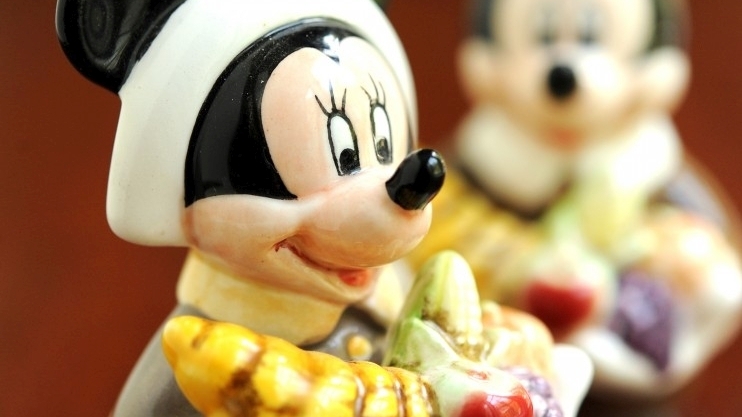 Thinking Ahead to Thanksgiving
November 08, 2017
Wondering what to do and where to eat on Thanksgiving? We have some tips from readers, along with special dining at restaurants around the Walt Disney World resort -- we'll add more as the info becomes available.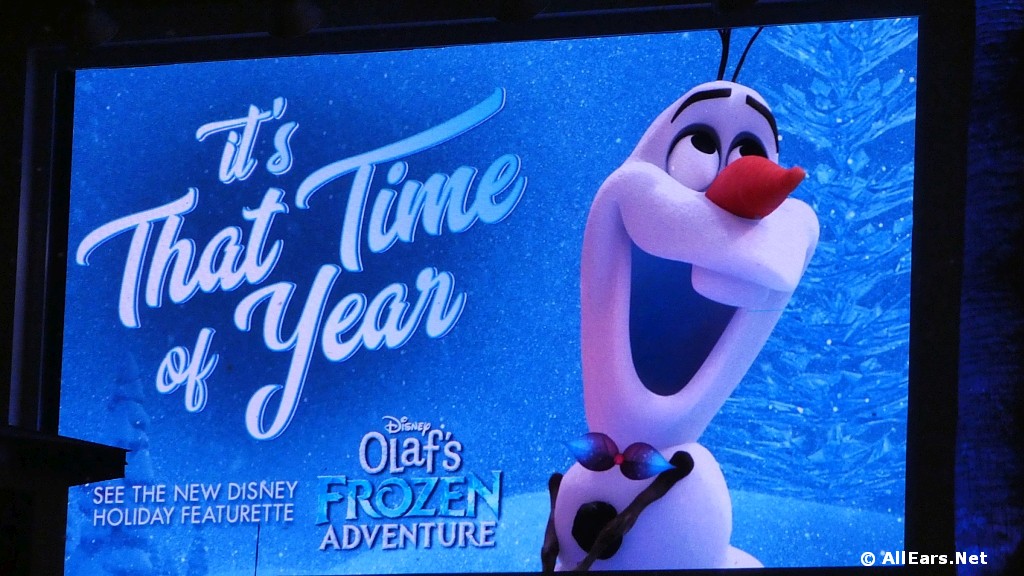 Flurry of Fun at Disney's Hollywood Studios
November 08, 2017
A "Flurry of Fun" will greet guests visiting Disney's Hollywood Studios this holiday season, now through Dec. 31. Festivities include an immersive new nighttime experience that wraps all of Sunset Boulevard in holiday magic with jolly decorations, merry treats and beloved characters sharing their love for the holidays.
Related Links:
-- FULL SHOW VIDEO: Jingle Bell, Jingle BAM
-- PHOTOS Jingle Bell Jingle BAM!
-- VIDEO Sunset Seasons Greetings: Mickey and Minnie Segment
-- VIDEO INTERVIEW: Flurry of Fun Show Director Tom Vazzana
-- VIDEO: Muppets' Swedish Chef Creates a Gingerbread House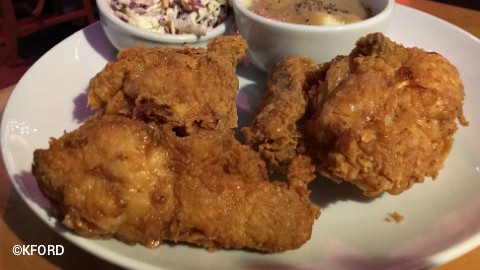 REVIEW: House of Blues Orlando at Disney Springs
November 07, 2017
The House of Blues Orlando restaurant recently updated its menu, and Blogger Kristin Ford paid a visit to sample new dishes and old favorites.
Joyful New Fun at Cars Land, Festival of Holidays and More
November 03, 2017
During the holiday season at the Disneyland Resort two new holiday transformations debut in Cars Land: "Mater's Jingle Jamboree" and "Luigi's Joy to the Whirl."
Houston Astros Celebrate With Parade at Magic Kingom
November 03, 2017
The stars of the Houston Astros' World Series championship team are "going to Disney World" on Saturday after their title-clinching victory in Los Angeles.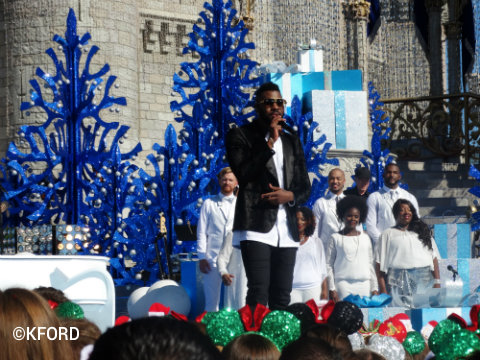 Christmas Specials Start Taping on Nov. 3
November 02, 2017
Beginning tomorrow (Nov. 3), segments of the Disney Parks holiday specials that air in November and December on ABC and the Disney Channel will be taped at Walt Disney World. According to online reports, tapings at the Orlando theme parks will take place through Tuesday (Nov. 7). Like last year, the production schedule calls for stage performances and other segments to be filmed here, while the Christmas parade that is shown on the morning of Dec. 25 will be filmed at Disneyland in California.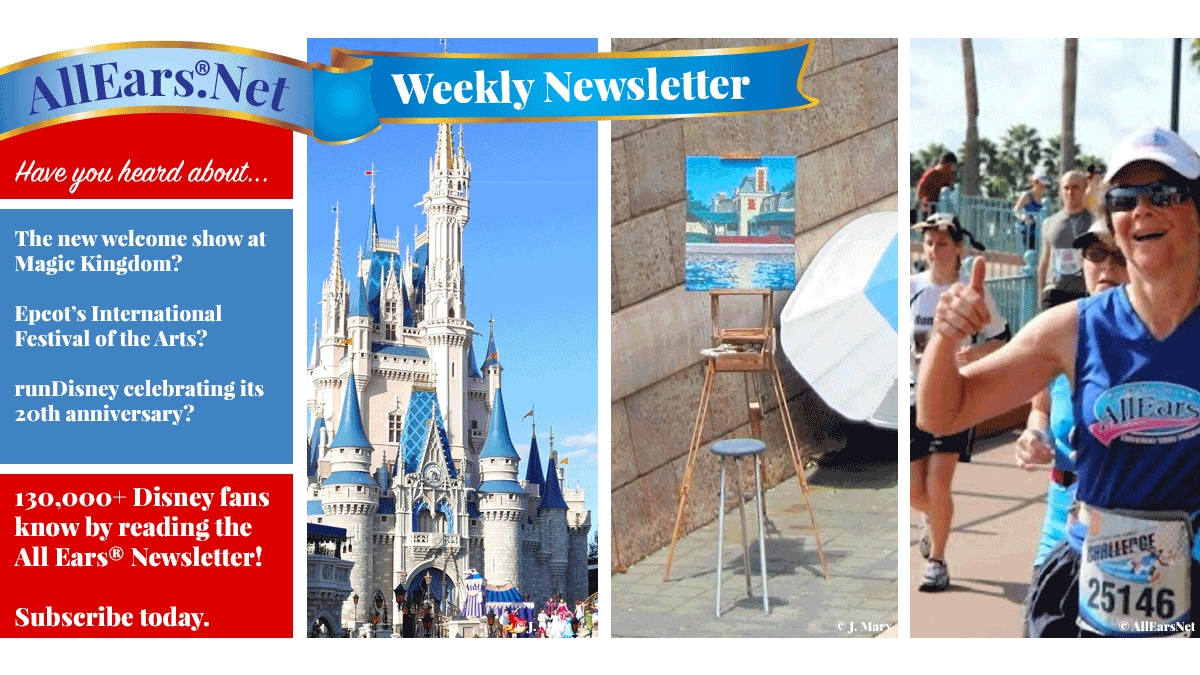 AllEars Newsletter Changes
November 02, 2017
If you subscribe to the AllEars and/or the Ears the Deal newsletters, you may know that they are distributed via an email service. Until recently, we used a service called MailerMailer. A few months ago, however, MailerMailer was acquired by a company called Campaigner, and as of last week our email lists have been migrated to this new service. With this change, you may notice some differences in how our newsletter emails come to you, so we thought we'd let you know what to expect.