Walt Disney World News
Disney Cruise Line
Disneyland Resort
SeaWorld Orlando
Site News
News Around the World
News Filters:
---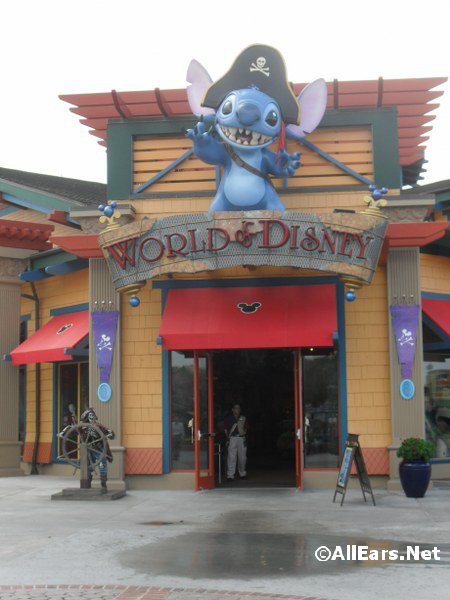 "A Princes Royal Reception" Starts Oct. 1 at World of Disney
September 29, 2016
A one-month, limited-time offering is set to debut on Saturday, October 1, at the World of Disney at Disney Springs Marketplace.

"A Princess Royal Reception" will take place at the store intermittently between 10 a.m. and 4 p.m. each day featuring a visiting Disney princess -- Cinderella, Snow White, Aurora, Tiana or another. There are no set times for specific characters.
2017 Discounts for U.S. Military Personnel
September 29, 2016
Active and retired U.S. military personnel can now purchase Disney Military Promotional Tickets for themselves and up to five additional family members or friends for both Walt Disney World and Disneyland Resort. In addition, active and retired U.S. military personnel can take advantage of specially priced rooms at select Walt Disney World and Disneyland Resort hotels. This offer is valid for stays most nights from Jan. 1 - Dec. 19, 2017, except for April 9-23, 2017.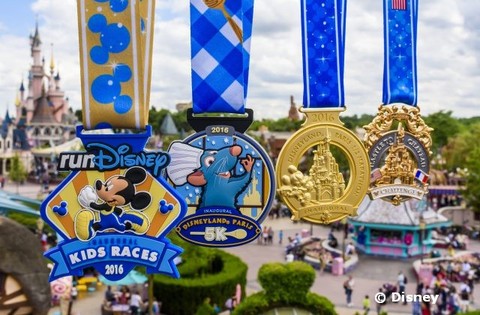 Disneyland Paris runDisney Event Celebrates Inaugural Weekend
September 29, 2016
The Inaugural Disneyland Paris Half Marathon weekend took place September 23-25, featuring the 5K, Kids' Races, and a half marathon. AllEars.Net's Laura Gilbreath and Lee Zimmerman successfully completed both the 5K and the half marathon. Laura will be reporting on the events in an upcoming blog series.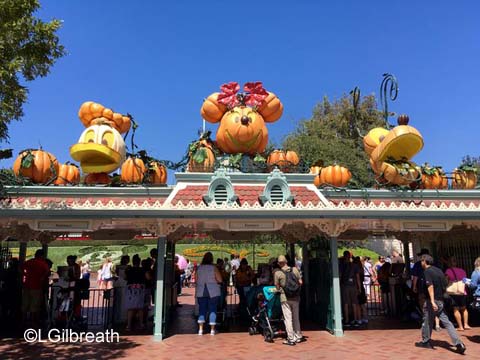 Headless Horseman Added to Disneyland Halloween Party
September 29, 2016
Mickey's Halloween Parties started at Disneyland on September 23. They are available on selected nights in September and October, including October 31. A number of the parties are already sold out. New this year is the appearance of the Headless Horseman in advance of the all-new Frightfully Fun Parade. The parade features Nightmare Before Christmas and Haunted Mansion characters and of course the Disney villains.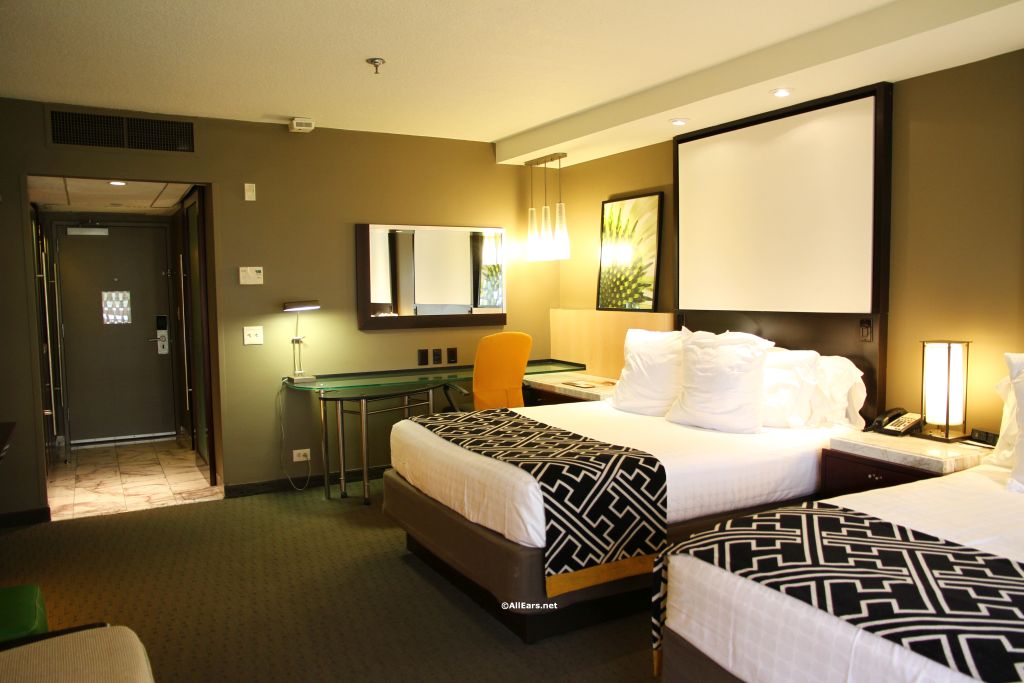 Tour the Contemporary Garden Wing Rooms VIDEO
September 29, 2016
The Contemporary's South Garden Wing offers spacious rooms, check them out!
What's New and Next for SeaWorld Orlando 2017
September 29, 2016
SeaWorld Orlando has announced eight new ways it plans to take visitors under the sea and inspire them with marine life in 2017.

Perhaps the most-talked-about addition is the Virtual Reality experience that will be added to Kraken in time for the summer season. Kraken will be the first roller coaster in Central Florida to have a Virtual Reality overlay.
REVIEW: Brunch at the Top at California Grill
September 29, 2016
Deb reviews the brunch at California Grill offered on Sundays.
Royal Court Tea Experience Added to Disney Dream
September 28, 2016
The Royal Court Royal Tea experience, which has been offered for some time on the Disney Fantasy, is expanding and will now be available on the Disney Dream in the Royal Palace restaurant. This whimsical teatime features a selection of herbal teas and two delicious courses -- one sweet and one savory. Every child receives an assortment of gifts as a keepsake of the experience. The cost for the Royal Court Royal Tea is $210 for children and $69 for adults. On the Disney Dream, Royal Court Royal Tea is now offered on all 4-night sailings at 3 p.m. on the Sea Day. The event will also be offered on all 3-night sailings at 3 p.m. on Nassau port days beginning November 4, 2016. You can book this tea once on board -- it will be available for online booking in the future.
Sprinkles Coming to Disneyland's Downtown District
September 28, 2016
Sprinkles cupcake bakery, which recently opened in Walt Disney World's Disney Springs, will open its newest location in November in Disneyland Resort's Downtown Disney District. Handcrafted cupcakes in flavors like banana, carrot, salty caramel, strawberry and red velvet will be available, along with signature cookies, including snickerdoodle, salted oatmeal cornflake and peanut butter pretzel chip. Special dietary needs will be accommodated with vegan, gluten-free and sugar-free cupcake, cookie and sorbet options.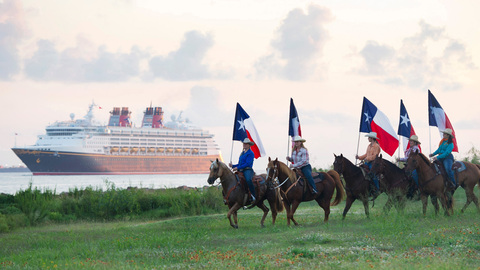 Disney Wonder Receiving New Experiences
September 28, 2016
The Disney Wonder is currently undergoing a transformation to bring exciting new experiences for families, kids and adults on Disney Cruise Line. The new experiences will premiere on cruises from Galveston, Texas, to the Bahamas and Caribbean starting November 10. The Disney Wonder will continue to sail from Galveston to the Bahamas and Caribbean, until the ship sails to San Juan, Puerto Rico on January 20, 2017. On January 26, 2017, a three-night cruise aboard the Disney Wonder takes guests from San Juan to Port Canaveral, where the ship will homeport for the spring.
Wheel of Fortune Offers Disney World Sweepstakes
September 27, 2016
Popular television game show Wheel of Fortune is airing a weeklong series of programs recorded at Walt Disney World resort now through September 30. In conjunction with this broadcast, the show is running the Grand Adventures Sweepstakes, with a grand prize of a Walt Disney World Resort vacation for four, including airfare, five nights' accommodations, four-day Magic Your Way Tickets with Park Hopper option, a $500 Disney Gift Card, a VIP tour guide and more. For details on how to enter, visit the Wheel of Fortune website.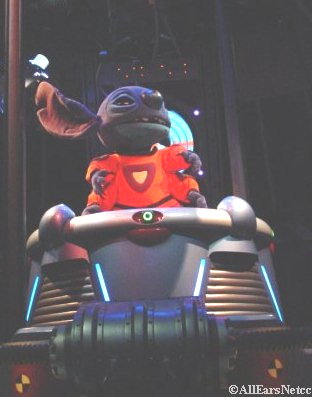 Stitch's Great Escape Reportedly Changing to Seasonal Status
September 27, 2016
An item in last Wednesday's Orlando Sentinel reported that Stitch's Great Escape in the Magic Kingdom's Tomorrowland will be moved to seasonal status as of October 1. This means the attraction will only be open during peak attendance times. Currently, the attraction is slated to be open November 19-26 and December 17-January 2, according to disneyworld.com.
Pic of the Week: Ice Cream at L'Artisan des Glaces in France
September 23, 2016
We recently had the opportunity to sample four amazing ice cream flavors (including the new Candied Peanuts with Peanut Butter Fudge) at L'Artisan des Glaces, the ice cream shop located in the France pavilion of Epcot's World Showcase. The gorgeous array of colorful scoops is one of our favorite Pics of the Week.
RECAP: Pixar Party 2016 - A Pin Celebration
September 23, 2016
Guest Blogger Carol Cruise relates her experiences at this year's Disney Pin Trading Event, Pixar Party 2016, which took place August 26-27 in Epcot.
Walt Disney World Swan and Dolphin Food and Wine Classic Coming October 28-29
September 23, 2016
he Walt Disney World Swan and Dolphin Food and Wine Classic will celebrate its seventh year October 28 - 29 at the Epcot Resort Area resort with its largest event to date featuring 50 food and wine stations, 10 seminars and opportunities to meet the award-winning chefs behind featured culinary masterpieces.
PHOTO WALK: Disneyland Resort Construction Updates
September 23, 2016
Contributing photographer Jason of disneygeek.com sends us these photos from his walk around the Disneyland Resort parks on Friday, September 16, 2016. Lots of construction is moving forward at these locations.
Muppets Show to Debut October 2 in the Magic Kingdom
September 23, 2016
Kermit the Frog, Miss Piggy, Fozzie Bear and The Great Gonzo arrive at Magic Kingdom Park on October 2 for the opening of their all-new, live show "The Muppets Present... Great Moments in American History." Hosted by James "J.J." Jefferson, town crier of Liberty Square, and Sam Eagle, the fiercely patriotic American eagle who is forever trying to set a high moral standard for the Muppets, this wacky new show is set to take place several times daily, just outside The Hall of Presidents.

Kilimanjaro Safari Welcomes Pelican Chicks
September 22, 2016
At Disney's Animal Kingdom, two pink-backed pelican chicks have hatched. Named for the color their backs turn during mating season, these birds fledge 70-85 days after hatching. As long as the nest remains intact, the pelicans will return to the same nest year after year. You can see the pink-backed pelicans and their chicks on Kilimanjaro Safaris, on an island in the Safi River.
Half-Price Voodoo Shrimp Served Tuesdays in September
September 22, 2016
House of Blues Orlando is offering its Voodoo Shrimp for half-off on Tuesdays during the month of September.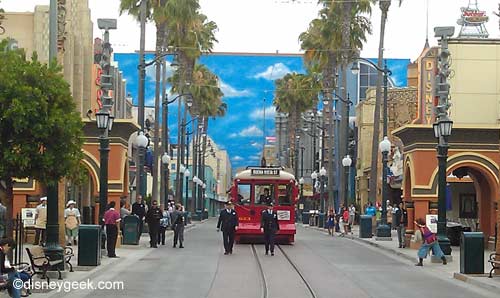 Doctor Strange Previews Presented in Hollywood Land
September 22, 2016
At Disney California Adventure, the preview of "Doctor Strange" (as described above for Walt Disney World) will be presented in 3D with special in-theater effects at the Sunset Showcase Theater in Hollywood Land.