Walt Disney World News
Disney Cruise Line
Disneyland Resort
SeaWorld Orlando
Site News
News Around the World
News Filters:
---
FREE DINING Returns to Walt Disney World! Book Now!
April 24, 2017
Book a Value & Moderate resort - Get Quick Service Dining Plan
Book a Deluxe or villa - Get the Disney Dining Plan

Valid for stays most nights:
Aug 21 - Sept 30
Nov 14 - Nov 20
Nov 25 - Nov 27
Dec 8 - Dec 23

Book by July 7, 2017

For details, contact our preferred travel provider at MouseFanTravel.com !

Enhanced Fantasmic! Reopens This Summer at Disneyland
April 22, 2017
Fantasmic! is set to reopen this summer on the Rivers of America, enhanced with new scenes and features. Guests will find Mickey Mouse in more scenes than ever before, and there will be new roles for Genie from Aladdin, Tangled, The Lion King and Pirates of the Caribbean. Disneyland Railroad is also preparing to return this summer, with a new look along the Rivers of America, including a spectacular new vista of a waterfall, rocky cliffs and a dramatic gorge below. Also returning later this summer are the Rivers of America attractions: the Mark Twain Riverboat, Sailing Ship Columbia, Davy Crockett Explorer Canoes and Pirate's Lair on Tom Sawyer Island.
FREE Adventures by Disney Destination Guide
April 22, 2017
Curious about Adventures by Disney? Here's your chance to get a free destination guide delivered to your home in the US or Canada
Copper Creek Villas and Cabins - Update
April 22, 2017
Recently I had the opportunity to take a hard hat tour (no photos were allowed) of Disney Vacation Club's newest property, Copper Creek Villas and Cabins at Disney's Wilderness Lodge. Copper Creek is part of the overall Wilderness Lodge property, which, once open, will house guest rooms at the Wilderness Lodge (south side) Boulder Ridge and the Copper Creek cabins.
Bon Voyage Adventure Breakfast - REVIEW
April 22, 2017
On April 2, 2017, the Boardwalk's Trattoria al forno converted its breakfast offering to a character meal called the Bon Voyage Adventure Breakfast. Rapunzel and Flynn Rider from Tangled and Ariel and Prince Eric from The Little Mermaid are the showcased characters. Linda and I have always enjoyed breakfast at Trattoria so we thought we'd give it a try.
A Trip to Central Lost and Found
April 21, 2017
If you ever lose an item while at Walt Disney World, what do you do? And how can you recover it? AllEars.Net's Deb Koma recently had the chance to find out, first-hand, as she paid a visit to Central Lost and Found.
Tips for Disney's 2017 Star Wars Half Marathon Weekend -- The Dark Side
April 20, 2017
Orlando may have just wrapped up the four day mega convention, A Star Wars Celebration, but that doesn't mean the Force isn't still in town. Beginning Thursday, April 20, runDisney kicks off its second annual Star Wars Half Marathon Weekend - The Dark Side - at Walt Disney World.
Disneyland Debuts a New Universe of Fun Guardians of the Galaxy Mission: BREAKOUT
April 20, 2017
Guests escaping to the Disneyland Resort in search of fun and adventure this summer will join forces with Guardians of the Galaxy as this intergalactic crew attempts its own escape in the fun and thrilling new attraction Guardians of the Galaxy -Mission: BREAKOUT!, opening Saturday, May 27, in Disney California Adventure Park. Heroes from the "Guardians of the Galaxy" film, some appearing for the first time in a Disney park, also come alongside legendary Super Heroes in new experiences during Summer of Heroes, a special celebration in Disney California Adventure, May 27-Sept. 10.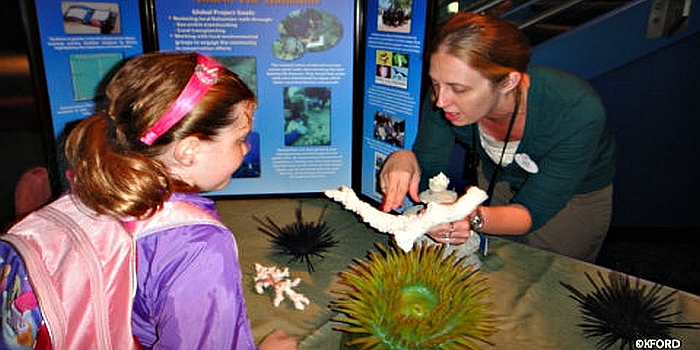 Celebrate Earth Day at Animal Kingdom and Epcot
April 20, 2017
Saturday is Earth Day, and Walt Disney World is celebrating!

Animal Kingdom is marking April 22, which is also the theme park's birthday, with its annual Party for the Planet. This year, however, the celebration will be expanded to three days: April 21 through 23.
BB-8 Now Greeting at Launch Bay
April 20, 2017
BB-8, the loyal droid from Star Wars: The Force Awakens, has begun greeting guests at the park's Star Wars Launch Bay. BB-8 appears in addition to the previously established meet-and-greets for Kylo Ren and Chewbacca.
Dark Side Half Marathon Weekend Scheduled April 20-23
April 19, 2017
Star Wars - The Dark Side Half Marathon Weekend events take place at Walt Disney World this Thursday-Sunday. Events include the Health and Fitness Expo, 5K, 10K, Kids Races and Half Marathon. Many runners will be attempting the Dark Side Challenge by running both the 10K and the half marathon. Those who ran the Star Wars - The Light Side Half Marathon at Disneyland in January will earn their Millennium Falcon Kessel Run Challenge medal upon completing the Dark Side Half Marathon. There are new race courses for the 10K and Half Marathons this year -- both start at the Magic Kingdom parking lot and end at Epcot. Blogger Kristin Ford shares tips for those participating in and spectating the events.
Disney World Celebrates Earth Day April 21-23
April 19, 2017
APRIL 21-23, EARTH DAY CELEBRATIONS:
-- Disney's Animal Kingdom will observe Earth Day (April 22), with a special "Party for the Planet" weekend April 21-23. The weekend will feature special educational encounters throughout the park presented by Disneynature.
-- Meet Jiminy Cricket at Rafiki's Planet Watch Friday and Saturday, April 21 and 22.
-- Epcot International Flower and Garden Festival - Meet Disney's Animals, Science and Environment Cast and conservation specialists April 21-23 as they discuss Disney's conservation efforts to support butterflies, migratory birds, sea turtles and monkeys, as well as demonstrate some ways they are accomplishing this work.

Florida Fire Restrictions Affecting Resort Campfires
April 19, 2017
Due to dry conditions throughout Central Florida, fire restrictions are currently in force. As a result, Disney Resort hotels will not hold their scheduled campfires. Additionally, charcoal grills may not be used at this time. Propane grills, however, are still permitted.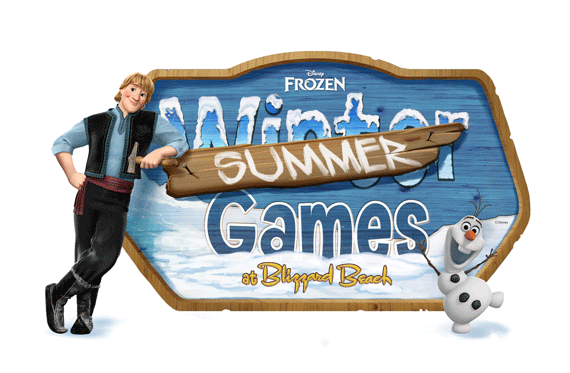 Frozen Summer Games at Blizzard Beach Starting May 26
April 19, 2017
The "Frozen" Summer Games will return for their second year to Disney's Blizzard Beach starting May 26, 2017. As part of the festivities, you will be able to meet and take photos with Kristoff and Olaf at a designated character greeting location at the water park. In addition to the photo ops, you will be able to join Team Kristoff or Team Olaf to participate in a variety of activities, from Ice Pail Relays and a Snowball Toss to Ski Pole Limbo and Slide Races. There will also be crafts, games and a DJ throughout the day.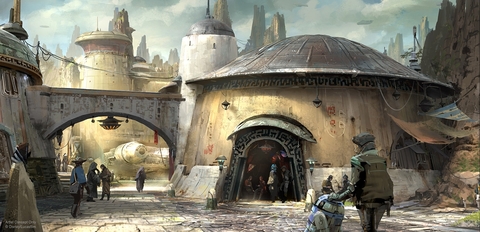 More Details Revealed About Star Wars-Themed Lands
April 19, 2017
Last week, during a panel discussion at Star Wars Celebration in Orlando, representatives from Lucasfilm and Walt Disney Imagineering discussed their partnership and shared details about the new Star Wars-themed lands being created at Disneyland and Walt Disney World Resorts. The panel, Star Wars and Disney Parks: A Galaxy in the Making, featured an exclusive video that gave some insight to this collaboration. The team shared new details about the story behind this mysterious destination somewhere on the Outer Rim -- lying on the edge of the Unknown Regions: The remote village was once a busy crossroads along the old sub-lightspeed trade routes, but the prominence of the outpost has been bypassed with the rise of hyperspace travel. Now home to those who prefer less attention, it has become a thriving port for smugglers, rogue traders and adventurers traveling between the frontier and uncharted space. It's also a convenient safe-haven for others intent on avoiding the expanding reach of the First Order. Unusual characters from across the galaxy have landed here, preferring the "no questions asked" environment as well as easy access to exotic supplies and an abundant supply of ready rogues looking to join a crew for their next adventure. In addition to news about the Star Wars Lands, it was also revealed that Star Tours - The Adventures Continue (at both Disneyland and Walt Disney World) would be adding scenes later this year from the upcoming film Star Wars: The Last Jedi. This new Star Tours adventure will take guests to the planet of Crait in the middle of an epic battle and will be "like nothing that frequent Starspeeder travelers have ever seen." The Star Wars-themed lands are scheduled to open in 2019.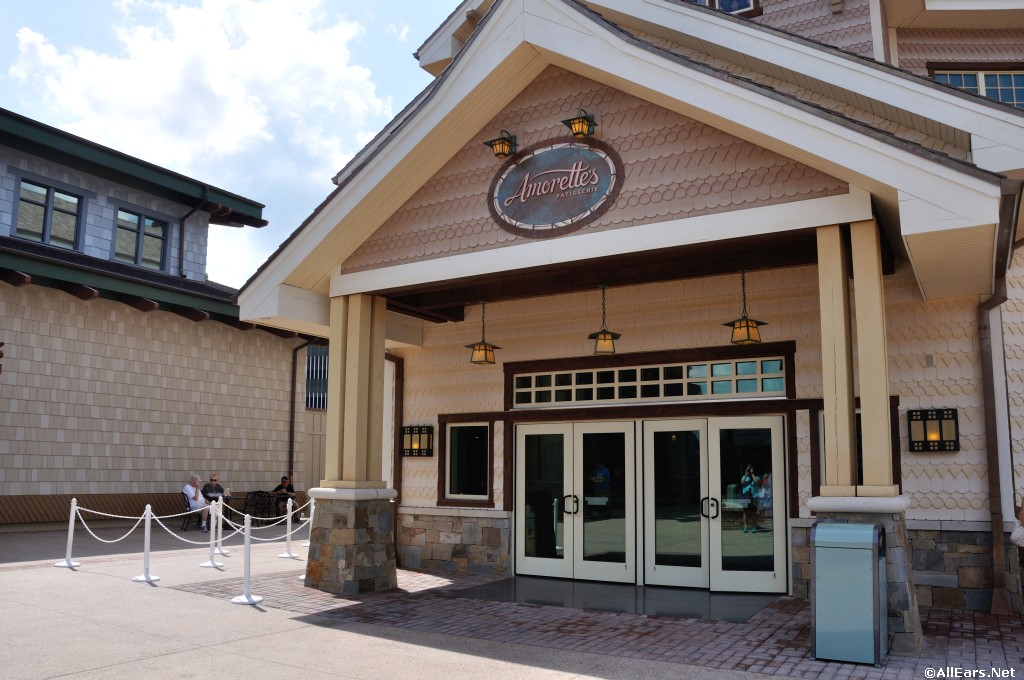 Amorette's Patisserie Serving Sweet and Savory Crepes
April 17, 2017
In case you missed it, Amorette's Patisserie at Disney Springs now has crepes, both sweet and savory. Current selections include Caprese or ham and cheese savory crepes for $9; banana Nutella or chocolate ganache sweet crepes for $7.
Lighted Flower Lantern Prop Available at China PhotoPass Location
April 17, 2017
The China Pavilion in Epcot's World Showcase is now offering a new photo prop from Disney PhotoPass Service. Every evening beginning at 7:30 p.m. (weather permitting), a Disney PhotoPass photographer stationed at the China Pavilion will offer this special prop, which is looks like a lighted flower lantern, that you can include in your photos. You can purchase photos taken with this prop individually or receive unlimited digital downloads of all your vacation photos from Disney PhotoPass Service by purchasing Memory Maker before, during or after your visit to Walt Disney World Resort. A MagicBand is required to receive certain attraction photos and other digital content.
EDITOR'S NOTE: This new photo op is similar to one that was introduced recently at Rapunzel's tower in the Magic Kingdom. You can read more about that photo op HERE.

Caring for Giants - A Close Look at Some Big Friends
April 17, 2017
Deb, Linda and Jeanine recently experienced the Caring for Giants tour. We think most folks will love it.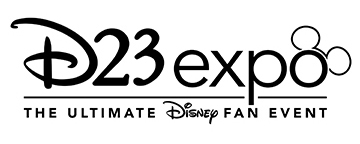 D23 Expo Benefits Detailed for Attendees
April 16, 2017
Disney fans and members of D23: The Official Disney Fan Club will enjoy more benefits than ever before at D23 Expo: The Ultimate Disney Fan Event this July 14-16 at the Anaheim Convention Center. These special offers from D23 include the D23 Fan Lounge, which will be located in the heart of the show floor and will include photo opportunities and complimentary charging stations. D23 Gold Member Benefits will include priority seating for presentations in Hall D23 and the D23 Expo Arena, a complimentary Expo-exclusive print, and other special offers and discounts from Disney partners including Havaianas, Ozobot, Steiff, and Thomas Kinkade. There will also be a D23 Charter Member Lounge for those who joined in 2009 and have maintained their Gold Membership status.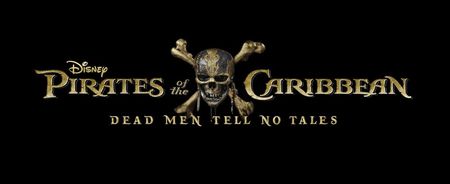 Preview Scenes of Pirates of the Caribbean: Dead Men Tell No Tales Begin April 21
April 14, 2017
Beginning April 21, guests will be able to preview scenes from the upcoming film "Pirates of the Caribbean: Dead Men Tell No Tales" at Walt Disney World Resort, Disneyland Resort, and on the Disney Cruise Line.
-- At Disney's Hollywood Studios, guests will get to see this advance look at clips from the film as part of the One Man's Dream attraction.
-- At Disney California Adventure park, the preview of "Pirates of the Caribbean: Dead Men Tell No Tales" will be presented in 3D with special in-theater effects at the Sunset Showcase Theater in Hollywood Land.
-- On Disney Cruise Line, you can enjoy a sneak peek aboard all four ships in the fleet, on select sailings this summer.
"Pirates of the Caribbean: Dead Men Tell No Tales" in 3D will be released in theaters across the U.S. on May 26, and will also premiere at sea aboard the ships of Disney Cruise Line on that date.