Walt Disney World News
Disney Cruise Line
Disneyland Resort
SeaWorld Orlando
Site News
News Around the World
News Filters:
---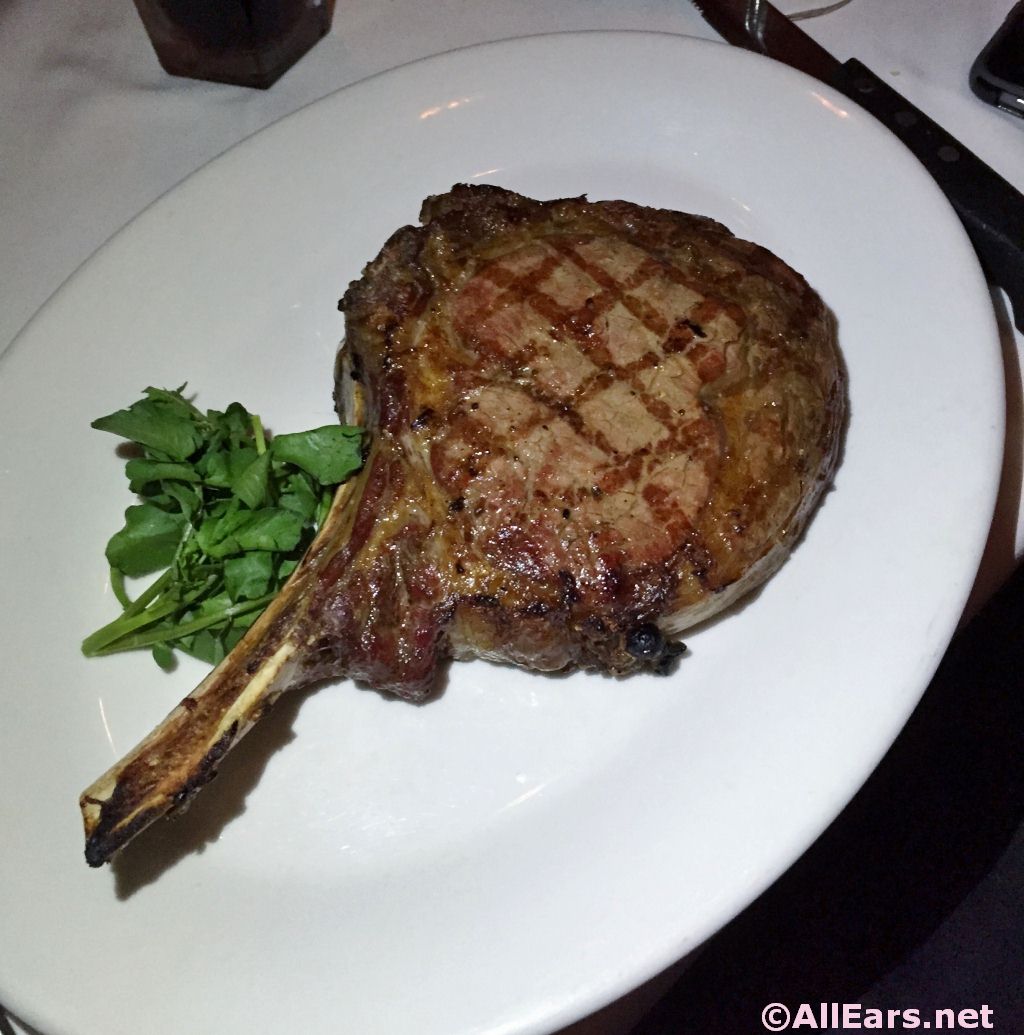 Shula's Steakhouse Food Photos!
April 25, 2015
Lots of food photos from a recent visit to Shula's Steakhouse in the Dolphin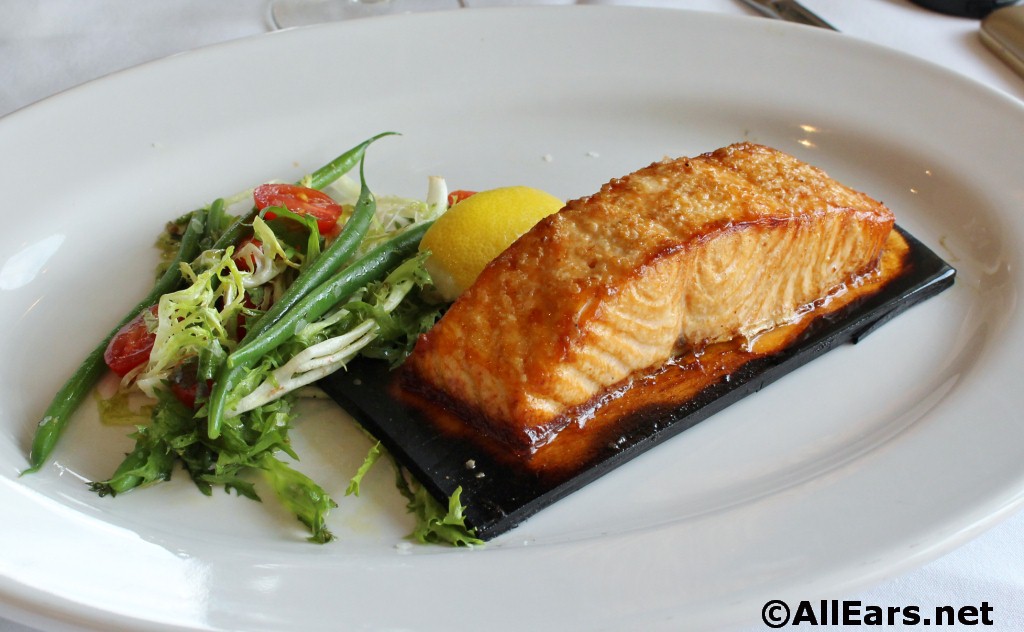 The BOATHOUSE "Raises the Bar" for Disney Signature Dining - Review - AllEarsNet TV (Video)
April 22, 2015
The BOATHOUSE is an upscale, waterfront dining experience that has opened in Disney Springs. The restaurant has nautically-themed dining rooms, 3 bars including one on the water, guided Amiphicar rides, and a lunch and dinner menu featuring sandwiches, chops, steaks and seafood.

In this episode of AllEarsNet TV, host Deb Wills and special guest Ron Belin review their experience at the BOATHOUSE.
Polynesian DVC Deluxe Studio Villa - Photos/Videos
April 22, 2015
Photo and video tour of the new Polynesian Village Resort Deluxe Studio.
Bora Bora Bungalow DVC Polynesian Village Resort Photos/Video
April 22, 2015
Photo and video tour of the new Polynesian Village Resort Bungalows
Enchancements Announced for Disney Dream Cruise Ship
April 21, 2015
Exciting new experiences await Disney Dream guests after spaces throughout the Disney Cruise Line vessel are transformed this fall. Headlining the enhancements are two new interactive youth areas, one themed to Star Wars and another to Disney Infinity. Also a whimsical sweet shop serving handmade gelato and the ever-popular Bibbidi Bobbidi Boutique will debut after the Disney Dream undergoes dry dock Oct. 4-24, 2015, in Freeport, Bahamas.
Earth Day April 22nd at Walt Disney World
April 20, 2015
Wednesday is Earth Day, and Walt Disney World is celebrating! Animal Kingdom is marking April 22, which is also the theme park's birthday, with its annual Party for the Planet.
Disneynature's Monkey Kingdom Review
April 20, 2015
"Monkey Kingdom," Disneynature's newest film that opens nationwide today, gives viewers a front-row seat to view the lives of macaque monkeys living in Sri Lanka. What sets the film apart from other nature movies, though, is the story narrated by comic Tina Fey.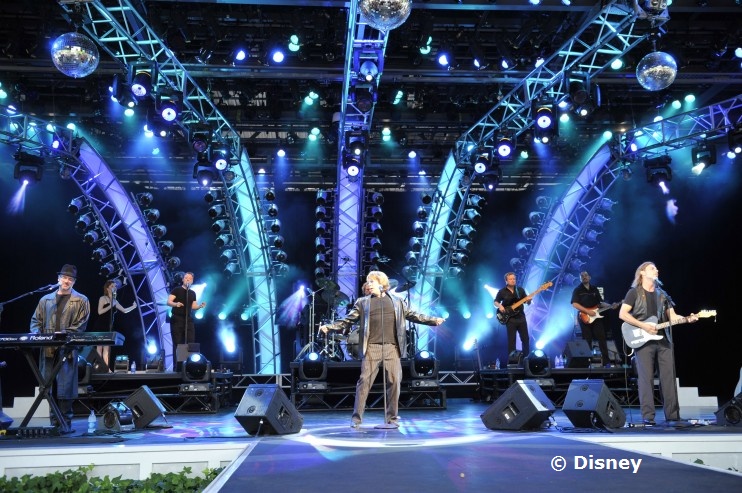 Sounds Like Summer Concerts Return to Epcot June 7-July 25
April 17, 2015
The Sounds Like Summer Concert Series returns to Epcot at Walt Disney World Resort June 7-July 25, 2015.

This year's lineup includes: (Entertainment and times subject to change):
June 7-13: DSB - A Tribute to Journey;
June 14-20: 2U - A Tribute to U2;
June 21-26: Mike DelGuidice and Big Shot - A Tribute Billy Joel Show;
June 27 - July 4: Don't Look Back - A Tribute to Boston;
July 5-11: Fire and Ice - A Tribute to Pat Benatar;
July 12-18: Stayin' Alive - A Tribute to the Bee Gees;
July 19-25: Hotel California - A Salute to the Eagles.

Sounds Like Summer concerts are at 5:30 6:45 and 8 p.m. daily. Sounds Like Summer is included with Epcot admission.
New Attraction Magic, Interactive Street Entertainment, Unique Dining - 60 Years at Disneyland
April 16, 2015
The Disneyland Resort Diamond Celebration will touch every aspect of the guest experience, beginning May 22, 2015. As guests enjoy the spectacular, new shows highlighting the celebration, they'll also encounter brilliant decor, special entertainment throughout the parks and countless opportunities to amplify the Diamond Celebration fun with food, beverage and souvenir offerings.
Time Running Out on Frozen Fun - Special Resident Offers
April 16, 2015
Special Offers and Limited-Time Experiences Make Spring a Perfect Time to Play at Disneyland and Disney California Adventure Parks
60 Facts About Disneyland's 60 Magical Years
April 16, 2015
A rich tradition of innovation and storytelling will be on stage for the Disneyland Resort Diamond Celebration, beginning May 22, 2015. Three electrifying new shows will make their premieres, adding to the magical lineup of attractions and family-friendly fun that guests enjoy every day. Since opening July 17, 1955, the Disneyland Resort has grown from a single park to a world-class family destination with two renowned theme parks, three hotels and the shopping, dining and entertainment district known as Downtown Disney. As the resort continues to evolve and expand, the Diamond Celebration will recognize the innovation of the last 60 years while anticipating all that is yet to come
Old Key West Resort Video Gallery
April 14, 2015
Updated to our Old Key West resort videos include studio and Sand Castle recreation area.
20th Anniversary Details
April 14, 2015
January 2016 marks the 20th Anniversary of AllEars.net, the longest-running unofficial Disney website on the internet.

Mouse Fan Travel is observing an anniversary as well -- 2015 is the 10th year they have been planning magical vacations for their clients.

To celebrate their combined total of 30 years of making magic, Deb Wills (president of AllEars.net) and Beci Mahnken (president of Mouse Fan Travel) have teamed up to bring some exciting events to their friends and followers during the first week of December 2015.
Springtime Fun at Disneyland
April 13, 2015
we arrived at the parks about 9:30 and went straight to Disneyland, since it was going to be more crowded as the day went on. It was a really lovely day in Anaheim! I know those of you on the east coast probably don't want to hear this, but we have had an unseasonably warm March in southern California - with temperatures in the 90s on multiple days. Including just a few days ago. The forecast called for it to be 84 in Anaheim on Sunday, but I don't think it got above 78 while we were there. It was really a great day to be there.
Walt Disney World Swan and Dolphin Classic Tickets
April 13, 2015
Overnight packages and event-only tickets are now on sale for the sixth-annual Walt Disney World Swan and Dolphin Food and Wine Classic, Friday, October 30, and Saturday, October 31, at www.SwanDolphinFoodandWineClassic.com and 1-888-828-8850.

A Swan and Dolphin Food and Wine Classic causeway ticket offers guests unlimited tastings at more than 40 stations featuring culinary selections from the hotel's award-winning restaurants and wine from more than 30 wineries amidst a festive backdrop of live entertainment on the hotel's scenic causeway. Upgraded ticket options allow guests to enjoy access to a beer garden featuring a wide selection of craft beers and Oktoberfest-inspired cuisine. The event also includes hands-on experiences with the hotel's chefs and certified beverage experts in a variety of food and beverage seminars.
Sneak Peek: Tomorrowland Movie in Epcot
April 13, 2015
Guests at Epcot in Walt Disney World can get a sneak peek of "Tomorrowland" starring George Clooney and directed by Brad Bird. This is the story of a jaded scientist and an optimistic teen who embark on a danger-filled mission to unearth the secrets of an enigmatic place somewhere in time and space.

"Tomorrowland" will be presented with special in-theater effects at the Imagination Pavilion theater at Epcot through May 22.
WonderCon Report
April 13, 2015
Convention season is once again upon us, starting off as usual with WonderCon, held at the Anaheim Convention Center.
Mousecars and Ducksters
April 13, 2015
Last October Carol and I had the good fortunate to be at Walt Disney World in October when the final D23 Fanniversary session was held there, at the Atlantic Dance Hall. Although she has been a D23 member for several years, this was our first event. Our hosts, Billy from Burbank CA and Kevin from Syracuse NY, shared plenty of pictures and "insider" information during their two-hour presentation.
The BOATHOUSE Opens in Disney Springs
April 13, 2015
The BOATHOUSE opened today, April 13, 2015
Related Links:
-- BOATHOUSE Food Photos
-- All Day Menu
-- Kids Menu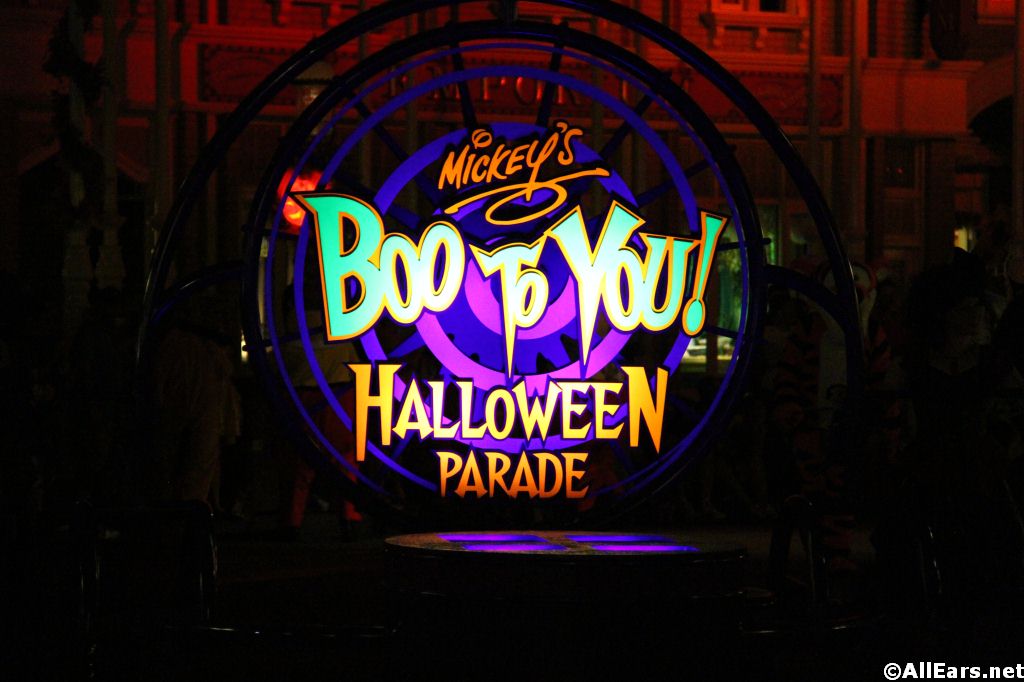 Mickey's Not So Scary Halloween Party Tickets on Sale
April 08, 2015
Prices on the rise for the 2015 Mickey's Not So Scary Halloween Party.