Walt Disney World News
Disney Cruise Line
Disneyland Resort
SeaWorld Orlando
Site News
News Around the World
News Filters:
---
2015 Epcot Flower and Garden Festival Guide
March 02, 2015
The Flower and Garden team is has created new and different experiences for this year's festival. Linda Eckwerth and myself were part of the invited media to experience a preview of the festival. Horticulture Manager Eric Darden and Landscape Architect Carla Shuman provided an in-depth look at some of this year's displays.
Related Links:
-- Preview Report Gardens and Topiaries!
-- Preview Report Outdoor Kitchens Food and Beverages
-- Outdoor Kitchen Menus
-- Garden Rocks Concerts

Epcot Flower and Garden Complete Festival Information
March 02, 2015
From photos to menus to reviews, we have complete information on the 2015 Epcot Internation Flower and Garden Festival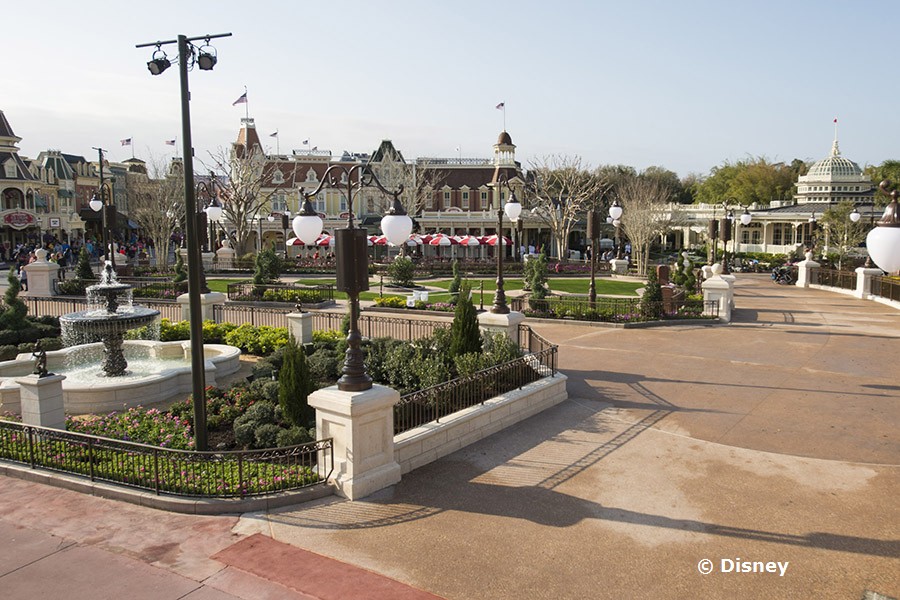 Magic Kingdom Parade/Fireworks Viewing Areas Open
February 27, 2015
The Central Plaza area (the "Hub") at Magic Kingdom has been under renovations for several months, and now several new sections between Main Street U.S.A. and Cinderella Castle have opened. As a result, beginning February 27, a new viewing area for parades and fireworks is now available. The FastPass+ viewing location will relocate from the the Rose Garden Fireworks Viewing Area to the Main Street Plaza Gardens (an area adjacent to The Crystal Palace).

This marks the first milestone in the multi-phase project that will add in sculpted gardens, new pathways, and expanded restaurant seating.
Thank you Everyone Who Participated in Deb's Pin-Palooza! There is over $6,000 in pledges!
February 26, 2015
Deb will put MORE THAN 150 pins from her personal collection up for sale!
Your ENTIRE purchase price goes to the Avon Walk for Breast Cancer. For more details, check out Deb's Preview Blog.
Bringing AVATAR to Life at Animal Kingdom
February 26, 2015
The Disney Company has issued a press release on the latest developments on the land of Pandora based on the film AVATAR at Disney's Animal Kingdom.
A Taste of Raglan Road New Offerings
February 26, 2015
Raglan Road Irish Pub and Restaurant located in Downtown Disney has recently updated its menu for lunch, dinner and the Rollicking Raglan Weekend Brunch. AllEars had the opportunity to taste the new dishes and adult beverages. Chef Heberato Segura presented each of the new dishes and explained this is their menu update for Spring. He was also very proud to announce that Raglan Road will be celebrating their 10-year anniversary this October. Look for announcements on upcoming events.
Lunar New Year Celebration
February 26, 2015
Contributing photographer Jason of disneygeek.com sends us these photos from his trip to the parks on Friday, February 20, 2015 taking a look at the Happy Lunar New Year Celebration! at Paradise Gardens in Disney California Adventure. This event ran from Thursday, February 19 through Sunday, February 22.
Disneyland Resort Walk Around
February 26, 2015
Contributing photographer Jason of disneygeek.com sends us these photos from his trip to the parks on Friday, February 20, 2015.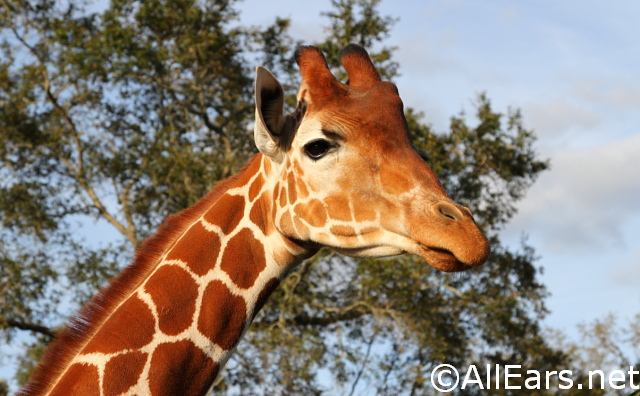 Wanyama Safari Experience at Animal Kingdom Lodge - AllEarsNet TV
February 26, 2015
The Wanyama Safari is one of the most unique experiences you can enjoy at the Walt Disney World Resort. Tour the savannahs at Animal Kingdom Lodge's Jambo house and Kidani village and then enjoy a multi-course meal at Jiko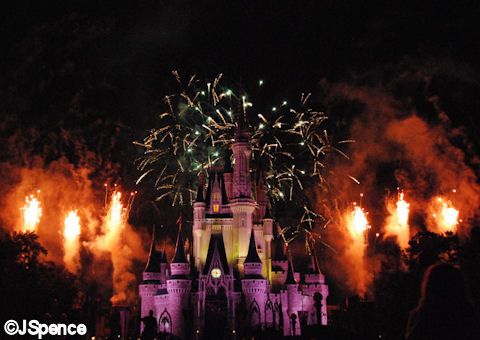 Mickey's Not So Scary Halloween Party Dates Released
February 25, 2015
Dates for the 2015 Mickey's Not So Scary Halloween Party have been released. They are:

September 15, 18, 20, 22, 25, 27;

October 1, 2, 4, 6, 8, 9, 12, 13, 15, 16, 18, 20, 22, 23, 25, 27, 29, 31; and

November 1.

NOTE: 2015 Tickets Go on Sale in April! Prices Not Yet Available.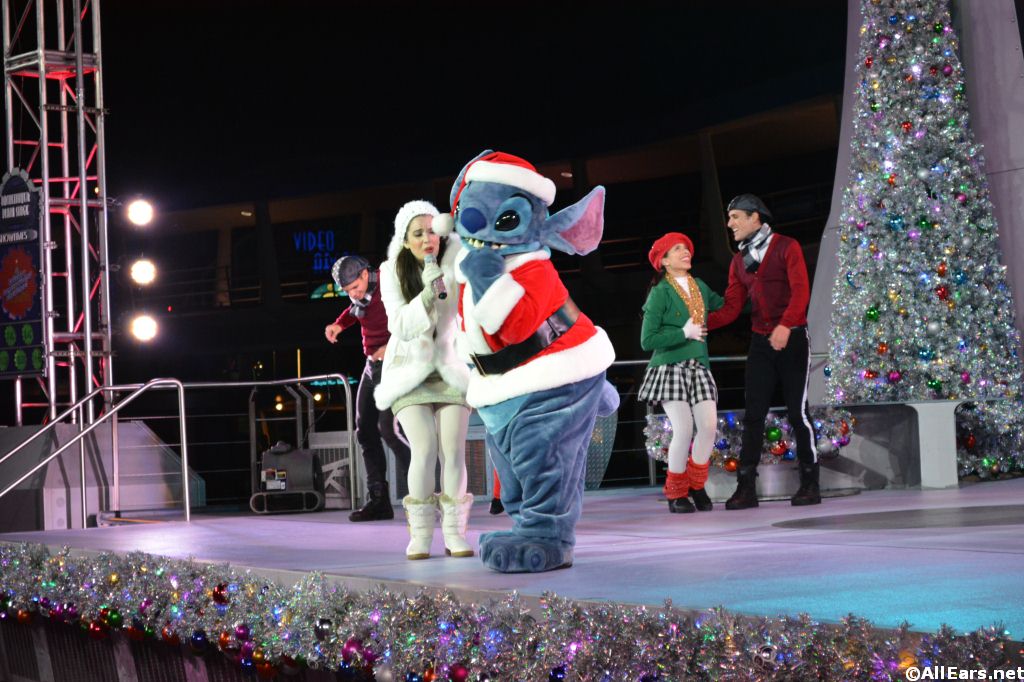 Mickey's Very Merry Christmas Party Dates Released
February 25, 2015
Dates for the 2015 Mickey's Very Merry Christmas Party have been released. They are:

November 8, 10, 12, 13, 15, 17, 19, 20, 29; and
December 3, 4, 6, 8, 10, 11, 13, 14, 15, 17, 18.

NOTE: 2015 Tickets Go on Sale in April! Prices Not Yet Available.
Four Seasons Special Dinner Series
February 23, 2015
Experience interactive, delicious theme pairing dinners highlighting the culinary talent of Four Seasons Resort Orlando.

Four Seasons Resort Orlando at Walt Disney World Resort is fast becoming known as a culinary destination within Central Florida, featuring several dining options helmed by acclaimed chefs. The following special culinary events, including wine pairings and guest chef dinners, are sure to provide a memorable dining experience.



Neil Patrick Harris Joins Mickey Mouse As Host of New "World of Color - Celebrate!"
February 23, 2015
Neil Patrick Harris will be joining Mickey Mouse as host of the all-new "World of Color - Celebrate! The Wonderful World of Walt Disney," opening May 22 at Disney California Adventure park as part of the Disneyland Resort Diamond Celebration. Harris, a fan of Disney Parks, will bring his unique style of humor and charm to this special edition of the popular "World of Color" show.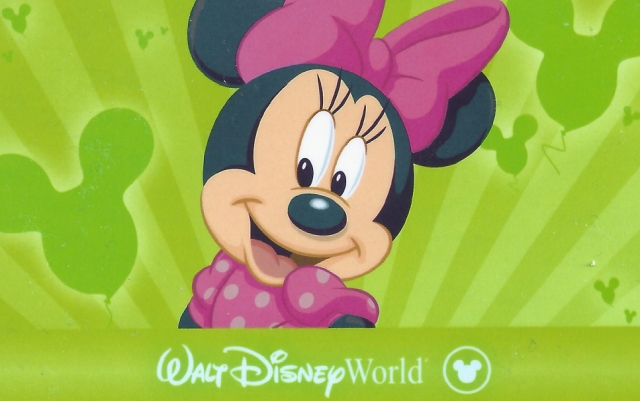 Walt Disney World Ticket Prices Increase!
February 22, 2015
Prices are higher beginning February 22, 2015 at the US Disney Parks. A one-day ticket to the Magic Kingdom is now $105 plus tax.
Related Links:
-- Maple Leaf Tickets Still Sellling Non-Expiring Tickets Through Sunday March 1, 2015!

Disneyland Food Reviews!
February 22, 2015
I wanted to share some of the dining experiences Lee and I have had at the Disneyland resort over the last few months.
Review: Disney's McFarland, USA
February 22, 2015
In competitive sports, like most other aspects of life, coaches will tell their players that if something is working, there's no need to change it. The same can be said of movie scriptwriting, too.

And Disney Pictures' newest film, "McFarland, USA," certainly lives up to this truism. But that's not a bad thing because, though the film is predictable from start to finish, it's still enjoyable entertainment for the family in the ways many other live-action Disney movies prove to be.
New Kiosks and Causeway at Disney Marketplace
February 18, 2015
The conversion from Downtown Disney to Disney Springs continues with the opening of the Village Causeway, linking the Marketplace from the Rainforest Cafe to the Lego Store. New kiosks are open too!
Port Adventures for Norway on Disney Magic
February 18, 2015
Disney Cruise Line invites families to explore culturally rich and exotic locales, with Port Adventures like only Disney can do, during its 2015 Norwegian Fjords sailings.

From June to August 2015, the Disney Magic returns to Europe, visiting the Norwegian Fjords and Iceland for the first time. Guests exploring these new ports, steeped in Viking history, will be treated to richly diverse destinations that showcase iconic locations, enchanting cultures, tantalizing cuisine and unrivaled experiences.
Special Limited Time Photo Ops at Disney's Hollywood Studios
February 17, 2015
Two special photo ops are available right now at Disney's Hollywood Studios. Take your photo with an Oscar statuette and also with the golden Cinderella Coach used in the upcoming movie
Fantasmic! Dining Package
February 16, 2015
Back in December, the viewing procedure for Fantasmic! changed - instead of first come-first serve, where people could stake out spots hours in advance (and many did just that), it changed to a Fastpass system, similar to the way World of Color is done at Disney California Adventure. There are different viewing areas set up around the Rivers of America, and a Fastpass allows access to one of them.