Walt Disney World News
Disney Cruise Line
Disneyland Resort
SeaWorld Orlando
Site News
News Around the World
News Filters:
---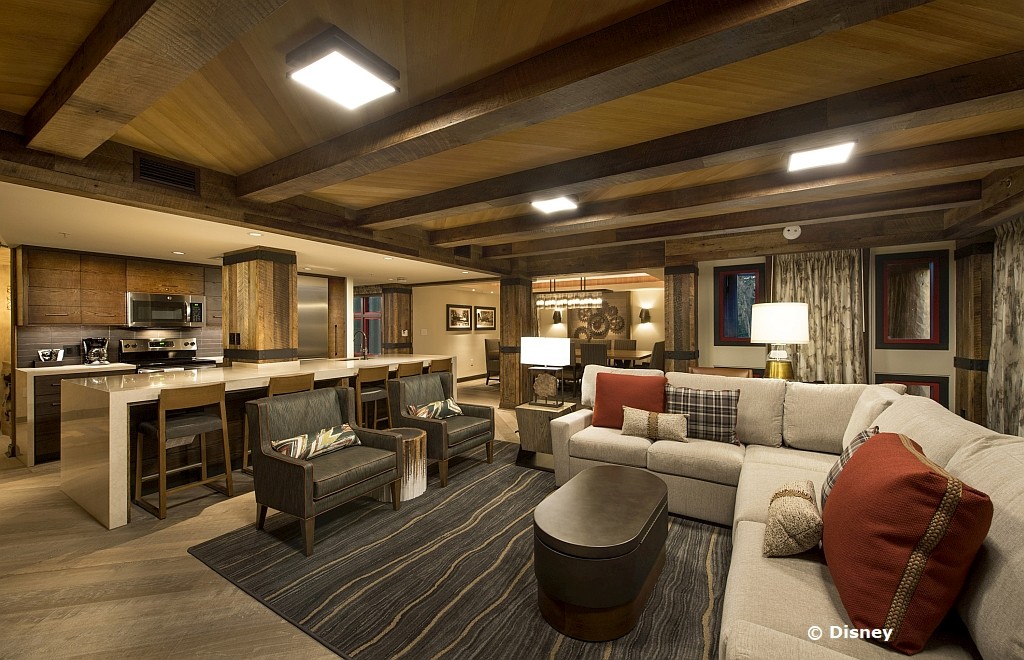 Copper Creek Grand Villa Photo Gallery
July 23, 2017
Photo gallery of the newly opened Copper Creek Grand Villa at Disney's Wilderness Lodge
New Blue Bayou Dining Package Available at Disneyland Halloween Party
July 21, 2017
There's also a new Blue Bayou Dining Package available on Mickey's Halloween Party nights. In addition to dinner it includes reserved viewing for the Frightfully Fun Parade. Package bookings open on July 24.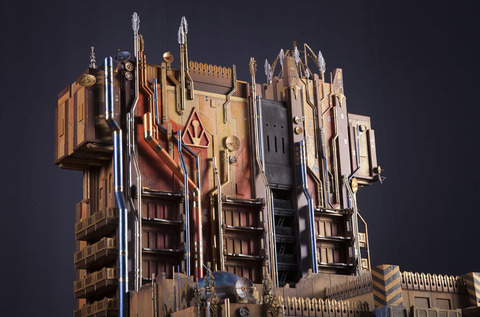 Resort Hotel Guests Enjoy Extra Hour at Guardians of the Galaxy
July 21, 2017
For a limited time, Disneyland Resort hotel guests can enjoy an "Extra" Extra Magic Hour at Guardians of the Galaxy - Mission: BREAKOUT! On Sunday, Monday, Wednesday and Friday nights from July 23 to 30, the attraction will be open to hotel guests for one hour after Disney California Adventure closes. Valid park admission and hotel key card are required.
Mobile Ordering Now Available at Cosmic Rays
July 20, 2017
Mobile Ordering through the My Disney Experience app is now available for Cosmic Ray's in the Magic Kingdom.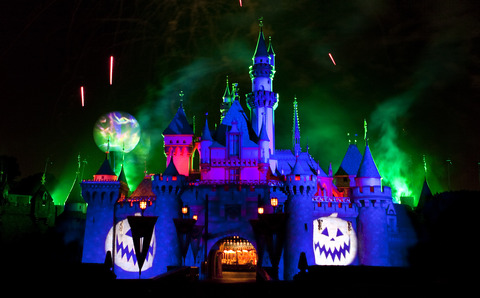 Mickey's Halloween Party Tickets for AP on Sale at Disneyland
July 20, 2017
Ticket sales for Mickey's Halloween Party began July 17 for Annual Passholders. Sales start July 24 for the general public. This year the party will be held on 14 nights: Sept. 20, 22, 25, 27, 29; Oct. 3; 6; 10, 13, 17, 20, 24, 27, 31. Tickets purchased in advance are available at a discount on select nights. All tickets purchased on the day of the event through Tuesday, Oct. 17 are $105 each. All tickets for Oct. 20, 27 and 31 are $120 each. Tickets are available at http://Disneyland.com/party as well as at the Disneyland Resort main gate and by phone at 714-781-4400.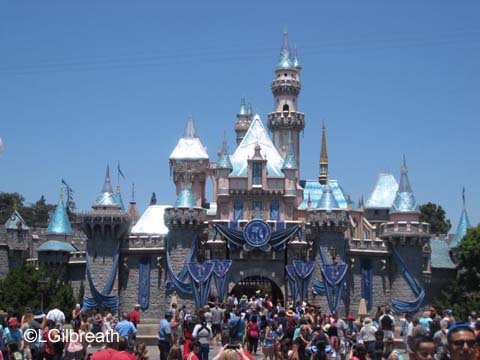 MaxPass Available Now at Disneyland Resort
July 20, 2017
The Disney MaxPass feature will be available at the Disneyland Resort starting tomorrow, July 19. It allows guests to reserve digital Fastpasses from their mobile devices, rather than visiting a Fastpass kiosk. It also includes unlimited Disney PhotoPass downloads for the day, including some attraction photos and character dining experiences. The feature is available for $10/day. For annual passholders, MaxPass is included with Disney Signature Plus and Premier Passports. Other passholders may purchase MaxPass for $10/day, or for $75 as an add-on good until the pass expiration date.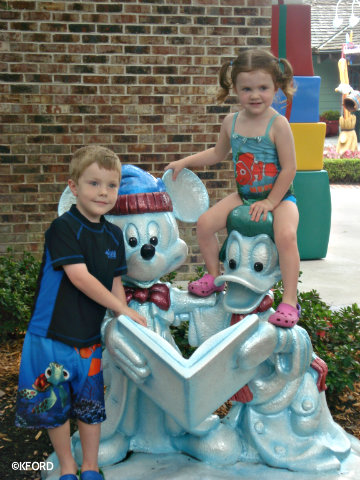 Disney Springs Marketplace Celebrating Christmas in July
July 19, 2017
Now through July 30, the Marketplace side of Disney Springs will be celebrating Christmas in July with merchandise, entertainment and treats. Some of the holiday-themed activities include:

-- Santa, dressed in his summer vacation attire, meeting and taking photos with guests at Disney's Days of Christmas each day from 1 to 10 p.m.
-- a DJ spinning Christmas beats.
-- holiday face-painting
-- Disney Springs fountains decked out for the season.
Admission and parking in two garages at Disney Springs are free.

New Adventures for Mission: Space
July 19, 2017
Changes are coming soon to Epcot's Mission: Space for both the Orange and Green missions.
DCA Celebrates Dia de los Muertos Beginning Sept. 15
July 18, 2017
From Sept. 15 through Nov. 2, this immersive celebration will include special entertainment featuring musicians and dancers, activities including a representation of iconic Mexican folk art, and special decor and food inspired by this lively, colorful tradition.
'Fantasmic!' Returns to Disneyland
July 18, 2017
New magic is incorporated with Aladdin and Jasmine floating over a bed of fog on their flying carpet, Captain Jack Sparrow at the helm of a ghostly pirate ship, and special new appearances by characters from "The Lion King" and "Finding Nemo." Rapunzel and Flynn Rider from "Tangled" join other Disney couples in an inspiring romantic sequence.
Halloween Time Returns Sept 15-Oct 31, 2017; Expands to DCA
July 18, 2017
Cars Land Transforms for 'Haul-O-Ween,' Oogie Boogie Takes Over Disney California Adventure, Tickets for Mickey's Halloween Party on sale July 17 for Annual Passholders; July 24 for the General Public
Disneyland Releasing Collectible Card Treasure Hunt
July 16, 2017
To celebrate the reopening of Disneyland's Rivers of America, the park has released a Collectible Card Treasure Hunt. Guests can collect cards at various distribution locations. When you collect them all, the cards combine to make a map. The cards commemorate six different Rivers of America-related attractions, and each includes the date that the attraction will return.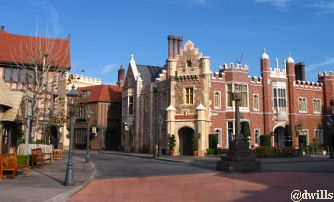 Queen's Table in UK Pavilion Hosts Special Guests
July 16, 2017
The Queen's Table in the United Kingdom Pavilion at Epcot's World Showcase is hosting several special guests this month:

-- Representatives from the well-known British company Yardley London will be on hand from noon to 7 p.m. on July 14 to 16 and July 21 to 23 to showcase the company's latest fragrance and beauty products.

-- British perfumer Penhaligon's, which offers fragrances for men and women, will be featured from noon to 7 p.m. on July 28 to 29.

New Experiences Coming to Disney around the Globe
July 15, 2017
Today at D23 Expo 2017, Walt Disney Parks and Resorts announced an extraordinary line-up of brand new attractions and experiences coming to its parks and resorts around the world as it continues to revolutionize the guest experience, starting from before guests even arrive for a Disney vacation to the many memories that last a lifetime.
Related Links:
-- D23 Expo Video Playlist
-- "Minnie Van" Service Starts at Walt Disney World
-- VIDEO: Changes at Epcot Announced
-- Guardians of the Galaxy, Ratatouille Coming to Epcot
-- Disney Skyliner, Minnie Vehicles to Transport Guests
-- Disney Vacation Club Announces Disney Riviera Resort; New Skyway
-- Toy Story Land to Open in Summer 2018
-- Disney Planning Three, Not Two, New Cruise Ships
-- Tron Attraction Coming to Magic Kingdom
-- Space Restaurant Coming to Epcot
-- D23 WDW Announcements: Recap by Deb Wills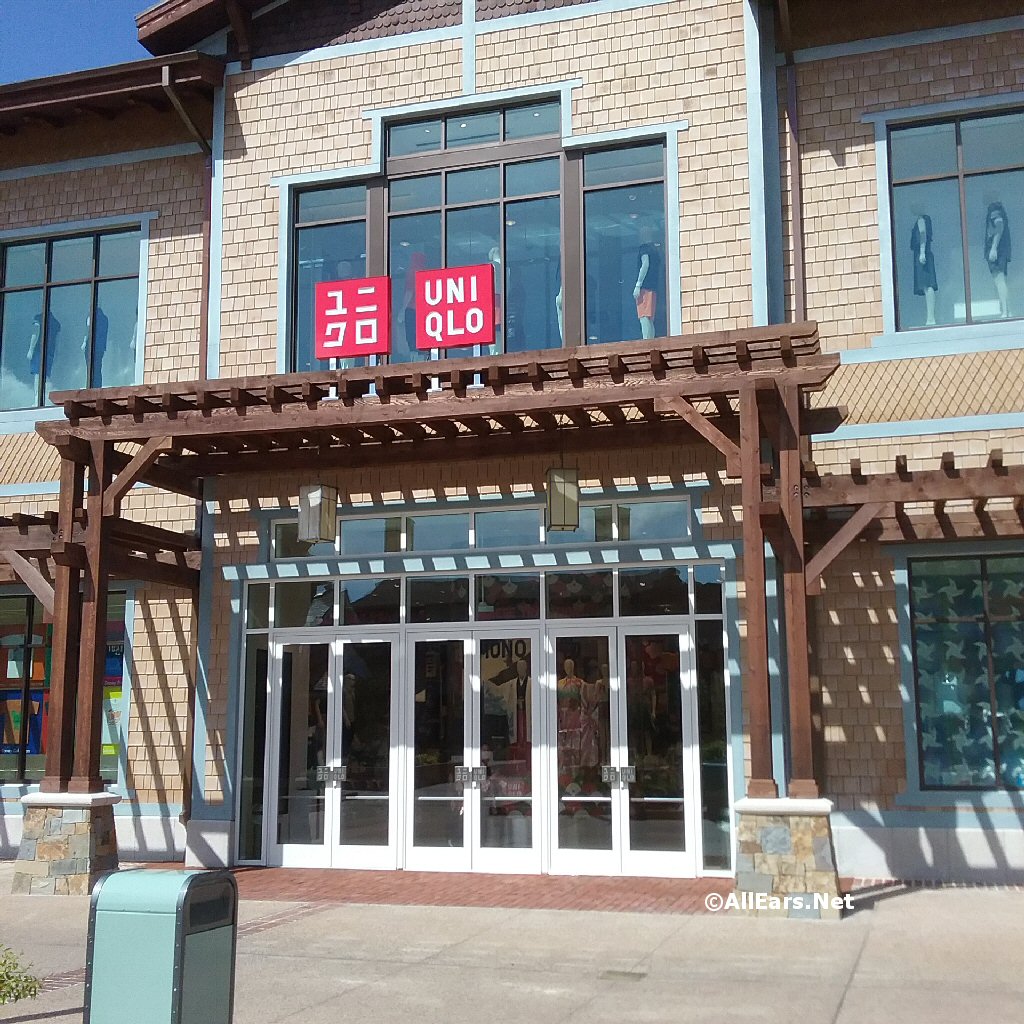 Uniqlo Celebrates One-Year Anniversary with Special Promotions
July 14, 2017
Uniqlo, the women's, men's and kids' clothing and accessories retailer, is celebrating its one-year anniversary at Disney Springs. From now until July 20, the store is offering special promotions on in-store items. Each night from 7 to 11 p.m. shoppers can play games inspired by those found at Japanese summer night markets. Weekend events will include calligraphy demonstrations (from noon to 5 p.m.), origami lessons (from noon to 7 p.m.), and more.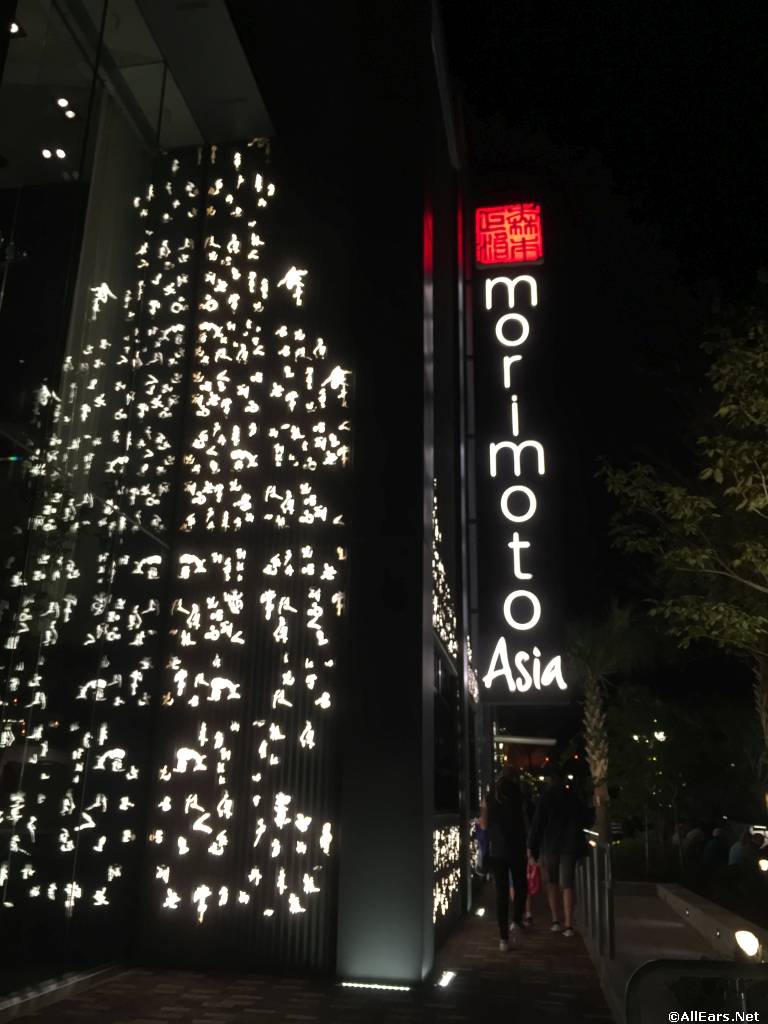 Morimoto Asia to Host Inaugural Craft Beers and Bites Festival
July 13, 2017
Morimoto Asia at Disney Springs will hold its inaugural Craft Beers and Bites Festival on July 29 from 1 to 4 p.m. The event will feature eight Florida craft breweries, with individual food pairings prepared by Morimoto Asia Executive Chef Yuhi Fujinaga. The festival's $49.80 (tax included) price tag entitles you to unlimited beer and bites, with 100 percent of the profits benefiting Children's Home Society of Florida.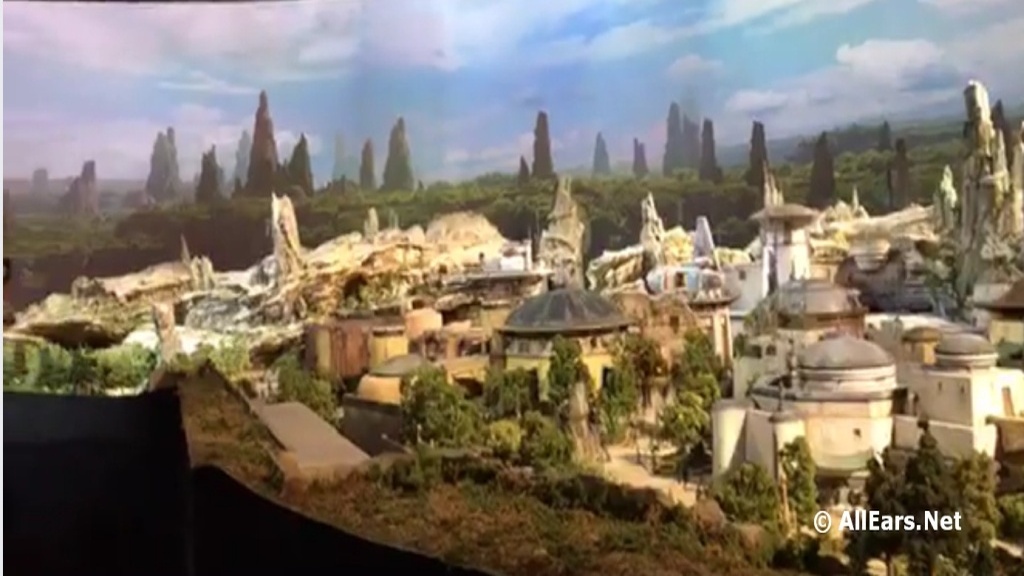 Star Wars Land Model Revealed at 2017 D23 Expo
July 13, 2017
During a special preview of D23 Expo 2017, Walt Disney Parks and Resorts Chairman Bob Chapek unveiled a first look at the epic, richly detailed model of the Star Wars-themed lands under development at Disneyland park in Anaheim, Calif. and Disney's Hollywood Studios in Orlando, Fla. This stunning exhibition, on display in Walt Disney Parks and Resorts' "A Galaxy of Stories" pavilion at D23 Expo, is yet another example of the breathtaking new worlds, immersive storytelling and transformational guest experiences that set Disney apart. Chapek plans to share exciting new details about the project during the Walt Disney Parks and Resorts Hall D23 Presentation on Saturday.
Related Links:
-- Star Wars Resort to Allow Guests to Step into the Story
-- Star Wars: Galaxy's Edge Official Name of New Land
-- Plans for Star Wars Resort Announced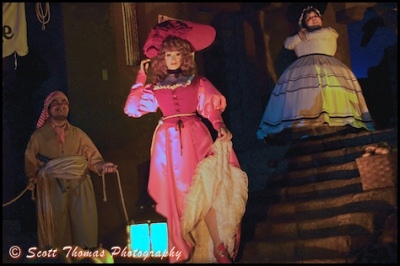 Changes Ahead in 2018 for "Redhead" in Pirates of the Caribbean Attraction
July 13, 2017
A famous scene in the Magic Kingdom's Pirates of the Caribbean is scheduled to be updated in 2018 during the attraction's next refurbishment. The well-known "Redhead," who is currently up for auction in the Mercado scene, will become a buccaneer herself, helping relieve the townsfolk of their goods and money. The new scene will also be installed in Disneyland's version of the ride next year.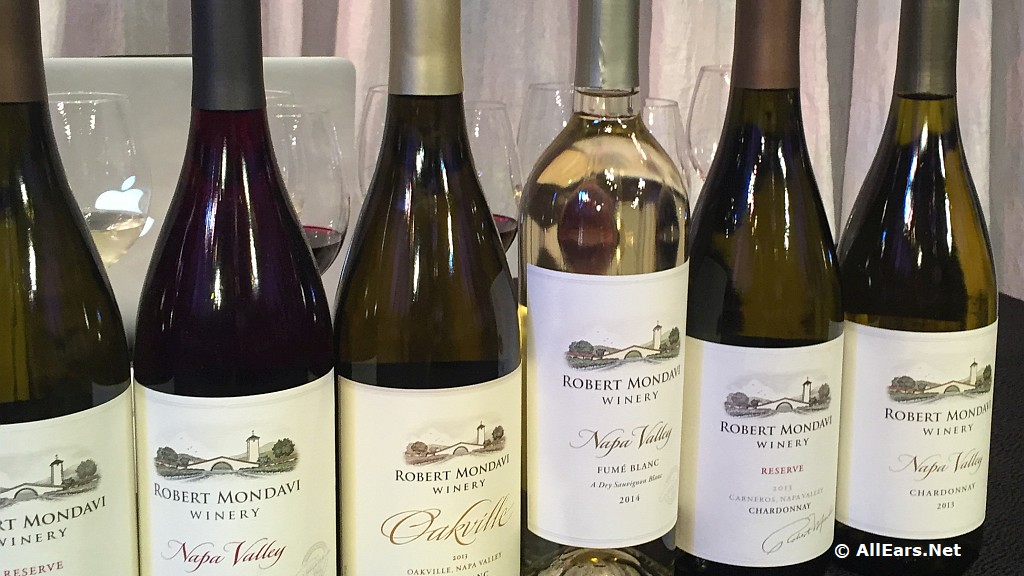 2017 Epcot Food and Wine Festival - BOOKING FOR GENERAL PUBLIC STARTS JULY 20!
July 13, 2017
Details of the 22nd annual Epcot International Food and Wine Festival were announced today. The 75-day event, which runs from August 31 to November 13 this year, will celebrate Epcot's 35th anniversary with a record number of Festival Marketplaces -- 35 -- as well as food and wine pairings, tasting events and premium dining experiences across the Walt Disney World Resort.
Related Links:
-- Epcot Food and Wine Festival Preview, Part 1
-- Epcot Food and Wine Festival Preview, Part 2
-- Culinary Demos, Beverage Seminars, Mix It Make It!
-- Marketplace Menus for 2017 Epcot Food and Wine Festival
-- Special Ticketed Food and Wine Festival Events
-- 2017 Eat to the Beat Concerts Announced!
-- The Chew Returns to Food and Wine Festival; Launches Sweepstakes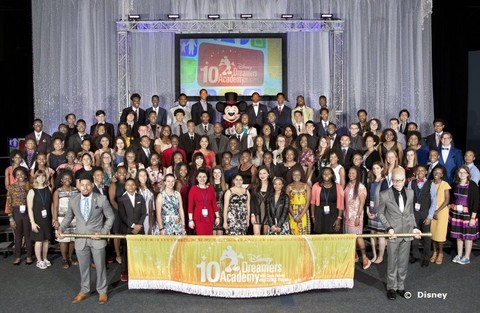 Applications Now Accepted for Disney Dreamers Academy
July 13, 2017
High school students can now apply at DisneyDreamersAcademy.com to be among 100 selected to participate in the mentoring program known as the Disney Dreamers Academy with Steve Harvey and ESSENCE. Applications from students all over the country will be accepted through October 31, 2017, for this series of immersive career workshops that will take place in March 2018 at Walt Disney World.