Walt Disney World News
Disney Cruise Line
Disneyland Resort
SeaWorld Orlando
Site News
News Around the World
News Filters:
---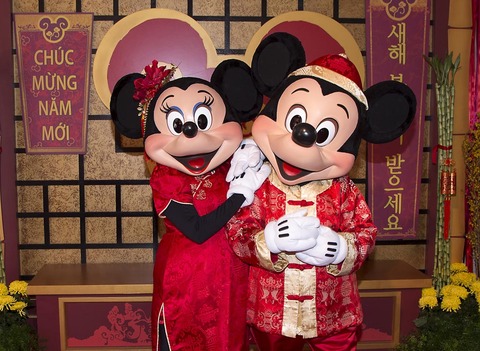 Lunar New Year Celebration Begins at DCA
January 18, 2017
The Lunar New Year celebration at Disney California Adventure runs from January 20-February 5. Events include Mulan's Lunar New Year Procession and performances by Chinese acrobats and musical groups. A new World of Color pre-show, "Hurry Home", will be presented each night. Food marketplaces will showcase food and beverages from China, Korea and Vietnam. There are also special character greeting areas with Mulan, Mushu, Mickey, Minnie, and Chip and Dale in the Lunar New Year best.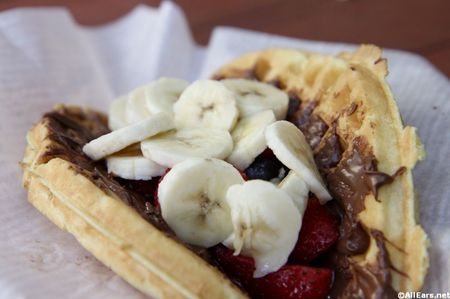 Magic Kingdom Offering New Breakfast Options
January 17, 2017
The Disney Parks Blog announced today that a number of new breakfast offerings will be available at the Magic Kingdom in the coming weeks. Casey's Corner on Main Street U.S.A will begin serving muffins, bagels, a croissant donut, corn dog nuggets and a hash-brown dog, while Plaza Ice Cream Parlor will have Mickey waffles, Kellogg's cereals and donuts. Sleepy Hollow will offer a savory egg, ham and tomato waffle sandwich later this month, as well as its usual fruit and chocolate-hazelnut waffle sandwich.
Disneyland Resort Photo Updates - 1/13/17
January 17, 2017
Contributing photographer Jason of disneygeek.com sends us these photos from his trip to the parks on Friday, January 13, 2017. These updates include a quick video overview of the Star Wars construction site from the Mickey and Friends Parking Structure.
House of Blues Hosting "Tap Takeover" Event
January 13, 2017
House of Blues Orlando at Disney Springs West Side is hosting a "Tap Takeover" event featuring craft beer from SweetWater Brewing on January 14. The Steve Hogie Band will be playing live music and there will be raffles for House of Blues and SweetWater Brewing swag. Doors open at 1 p.m.
Southern California Residents Eligible for New Disneyland Ticket Offer
January 12, 2017
New Southern California Resident ticket offer: For a limited time, residents of southern California and northern Baja California can purchase three-day tickets at a special price: $149 for a three-day, one park per day ticket, or $189 for a three-day park hopper. Each ticket includes one Magic Morning early entry to Disneyland. Tickets can be purchased January 9 - May 22, 2017, and expire after May 25. Blockout dates of April 9-23 apply. These tickets offer great flexibility to guests in selecting the three days of use. Except for the blockout days they are valid any days during the period of January 9-May 25. Unlike most Disneyland tickets, they do not have to be used within some number of days after first use. While they could be used on three consecutive days, they could also be used one day per month. The only limits are that any unused days expire on May 26, and that the tickets may not be used during April 9-23. More info HERE.
Dates Announced for Food and Wine Classic
January 12, 2017
The 8th Annual Walt Disney World Swan and Dolphin Food and Wine Classic will be held on October 27-28, 2017.
2017 Disney Parks Moms Panel includes first openly gay mom
January 12, 2017
The Walt Disney Company has unveiled its 2017 Disney Parks Moms Panel, and among the new members is the panel's first openly gay mother. The Disney Parks Moms Panel, which answers online readers' questions about planning Disney vacations, has included a gay dad, but the lesbian mother is a step forward in terms of diversity - and one that Disney is willing to tout in its press release and on the panel website.
Additional FastPass Locations and MaxPass coming to Disneyland Resort
January 11, 2017
Disneyland Resort has announced additional FASTPASS locations and the upcoming launch of Disney MaxPass.
Star Wars Galactic Nights Announced
January 11, 2017
Attention Star Wars fans -Star Wars: Galactic Nights, a new Hollywood-inspired special event will debut at Disney's Hollywood Studios on April 14. Come dressed as your favorite character and celebrate forty years of Star Wars milestones. NOTE: Though the title says nights, as of January 11th, only one night is available for ticket purchase.
Disneyland Resort Hosting The Light Side Half Marathon Jan 14-17
January 11, 2017
The Star Wars Half Marathon - the Light Side takes place at the Disneyland Resort this week, January 14-17. Rebels, Jedi, Sith Lords and the Galactic's Most Wanted will join runners on the 5K, 10K, and Half Marathon courses through the Disney parks and parts of Anaheim and Garden Grove. Young Padawans will compete in the Kid's Races on Saturday morning. Those running the half marathon take their first steps towards the Kessel Run Challenge, which they can complete by running the Star Wars - The Dark Side Half Marathon at Walt Disney World in April.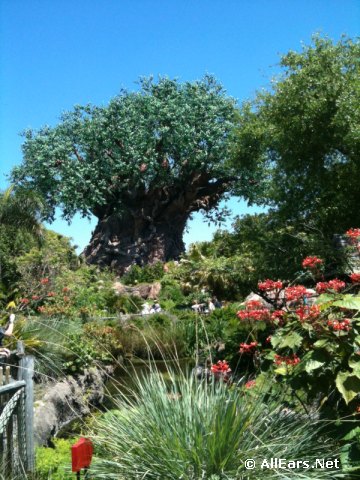 The View to Broadcast from Disney's Animal Kingdom
January 11, 2017
The television show The View will broadcast for the first time from Walt Disney World in March at the Tree of Life in Disney's Animal Kingdom. In conjunction with this, The View's Magic is Endless Sweepstakes presented by American Tourister is offering the chance for three viewers to win grand-prize packages that include a Walt Disney World vacation and the chance to attend the taping of "The View" at Animal Kingdom. The sweepstakes is open to legal residents of the 50 United States and District of Columbia, age 18 or older. Entries must be in by January 29 at 11:59 p.m. ET. Learn more and enter for a chance to win at TheViewMagicIsEndlessSweepstakes.com or by visiting The View's homepage at abc.com/theview, which contains full details and Official Rules.
Wine and Dine Half Marathon Early Registration Begins Jan 12
January 11, 2017
Early registration for the events of the 2017 Wine and Dine Half Marathon Weekend at Walt Disney World opens on Thursday, January 12, at noon Eastern time for Annual Passholders and Disney Vacation Club members. General registration opens on Tuesday, January 17, at noon Eastern time.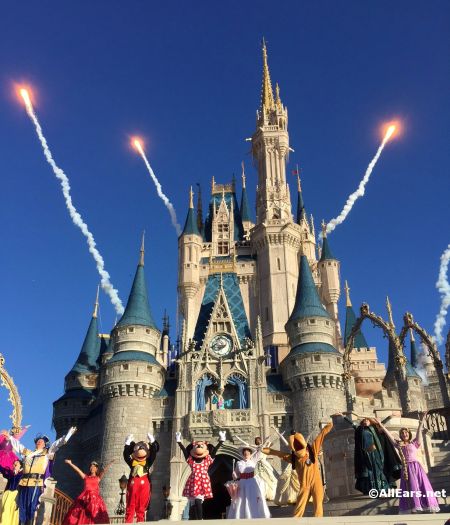 Magic Kingdom Debuts New Welcome Show
January 10, 2017
"Let the Magic Begin," the new Magic Kingdom "welcome show," debuted January 9. Visitors to the Magic Kingdom are now able to enter the park earlier than its scheduled opening time and can stroll along Main Street U.S.A. up to Cinderella Castle. At opening time, a Royal Herald appears on the Castle Forecourt Stage with several characters and the brief show takes place, ending with a few fireworks. Check out our Photo Gallery of the new show.
Disney California Adventure Food and Wine Festival Returns
January 09, 2017
The Disney California Adventure Food and Wine Festival has been a huge hit with Disneyland Resort. This popular culinary celebration is back daily March 10 through April 16!
Walt Disney World Half Marathon, Other Races Cancelled for Jan. 7!
January 06, 2017
The Walt Disney World Half Marathon, scheduled for Saturday, Jan. 7, has been cancelled due to the weather. Other races scheduled for the day have also been cancelled. Here's the official statment from runDisney's Facebook page:

"In an abundance of caution, the Walt Disney World Resort has cancelled all running events on Saturday, Jan. 7, 2017 due to weather conditions. This includes the Walt Disney World Half Marathon and the Disney Kids Races."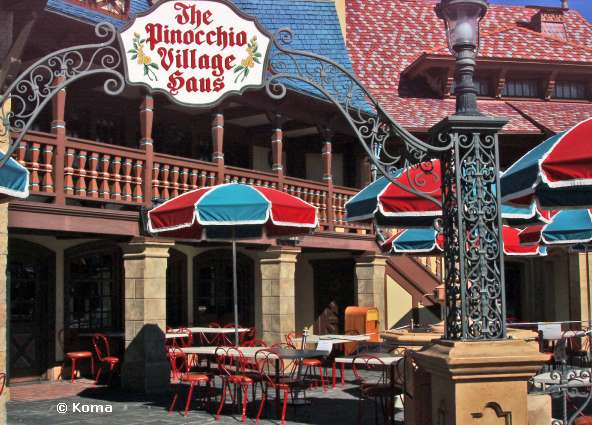 Disney 'Dine on the Go' Limited Time Magic Kingdom Offer
January 06, 2017
From January 12 until February 22, guests visiting Magic Kingdom Park at Walt Disney World Resort for the day can purchase a Disney Dine-on-the-Go one-day, quick-service offering that includes one lunch quick-service entree and one non-alcoholic beverage that is good until 4 p.m., and one dinner quick-service entree and one non-alcoholic beverage that is good after 4 p.m. (Dessert is not included.)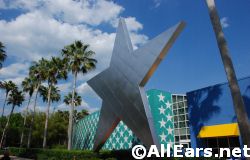 Osceola County Tax Increase Raises Rate at All-Star Resorts
January 06, 2017
As of January 1, 2017, Florida's Osceola County raised its combined state and local sales tax rate to 7.5 percent (up from 7 percent). Because Disney's All-Star Resorts are situated in that county, their room rates will increase accordingly. Theme park and water park tickets purchased at All-Star Resorts will still be charged the Orange County tax rate of 6.5 percent.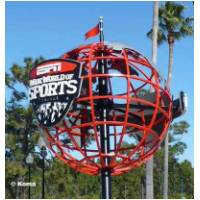 Pro Bowl Week Kicks Off January 25!
January 05, 2017
Many NFL superstars will be coming to Orlando for Pro Bowl Week starting January 25. Among the Pro Bowl players recently announced are New England quarterback Tom Brady, Green Bay quarterback Aaron Rodgers, New York Giants receiver Odell Beckham Jr. and Dallas rookie sensations Dak Prescott and Ezekiel Elliott. ESPN Wide World of Sports Complex will host most of the Pro Bowl Week activities, including the team practices, youth football events, a Pro Bowl Skills Showdown and a dodgeball game pitting the AFC stars against the NFC's best players. There are also activities planned for Disney Springs as well as Epcot, which will be the site of the Pro Bowl 5K run. On January 27, Pro Bowl players, NFL cheerleaders and various community groups will take part in a celebratory parade down Main Street, U.S.A. in the Magic Kingdom. Tickets for the game are still available at www.nfl.com/probowl. For more information on Pro Bowl Week, visit espnwwos.com.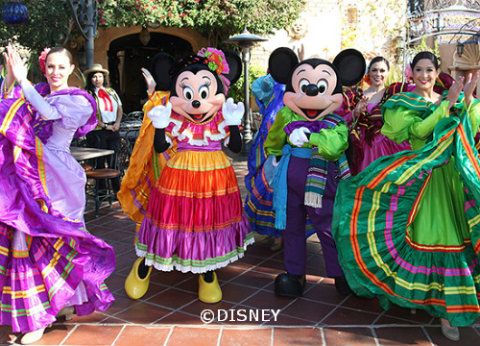 DCA Celebrates Three Kings' Day Jan 5-8
January 04, 2017
Three Kings' Day will be celebrated at Disney California Adventure January 5-8. Events will take place in the Paradise Pier area, with special food, displays, and craft activities for the kids as well as multiple performances of Three Kings' Day Storytelling throughout the day. Viva Navidad!, Princess Elena's Musical Grand Arrival, and the Festival of Holidays all continue through January 8.
Florida Resident Discover Disney Ticket Special
January 04, 2017
A new ticket offer is available to Florida residents now through June 5th (purchase by), 9th (use by).