Walt Disney World News
Disney Cruise Line
Disneyland Resort
SeaWorld Orlando
Site News
News Around the World
News Filters:
---
Photos of the Night Meet 9/12/2015
August 30, 2015
The next All Ears Picture This! Photo Meet will be different than past ones. Instead of walking around, this time it will be in one location. The location is along the Epcot Resort Path just off the Disney's Hollywood Studios parking lot (see map below for approximate location at the star). I will be there starting at 6:30pm on Saturday, September 12, 2015.
Kidani Village Meet and Greet with Ron Schneider 12/4/15
August 30, 2015
On December 4, 2015 we will be having a special meet and greet at a Kidani Village Grand Villa! We are pleased to announce our SPECIAL GUEST is none other than the DREAMFINDER himself, RON SCHNEIDER!

In addition to Ron, many of the AllEars Team and Mouse Fan Travel team will be in attendance (including Deb Wills, Deb Koma and Beci Mahnken to name a few). We will have a pin trading board, AllEars Trading Cards - including 2 new releases, and door prizes!
Magic Kingdom Meet and Greet 12/6/15
August 30, 2015
Come meet members of the AllEars and MouseFanTravel teams. Grab some coffee and pastry and head on over to the Tomorrowland Terrace. AllEars Trading Cards, lanyards and more!!! Sunday from 10:00am to 11:30am.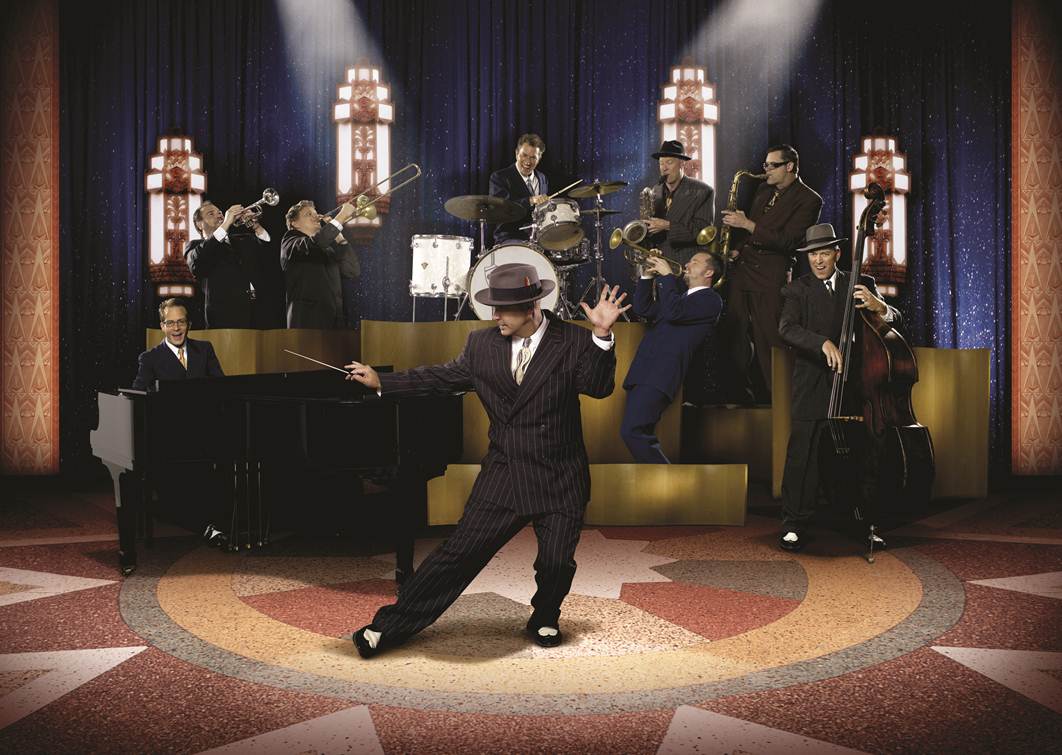 FastPass+ Now Available for Eat to the Beat Concerts
August 27, 2015
You can now make FastPass+ reservations for the Eat to the Beat concert series.

To reserve a spot using FastPass+, log into your My Disney Experience account. Resort guests can make a FastPass+ selection for concerts 60 days in advance of your check-in date (plus up to 14 more days based on the length of your stay). Guests with a regular ticket or annual pass can reserve FastPass+ up to 30 days advance.

You can also check for FastPass+ availability for Eat to the Beat concerts on the day of your visit on My Disney Experience or at the theme parks. Standby entrance will also be available.
Toy Story Land Announcement VIDEO
August 20, 2015
Toy Story Land for Disney's Hollywood Studios was announced at the D23 Expo August 2015. This is a video of the announcement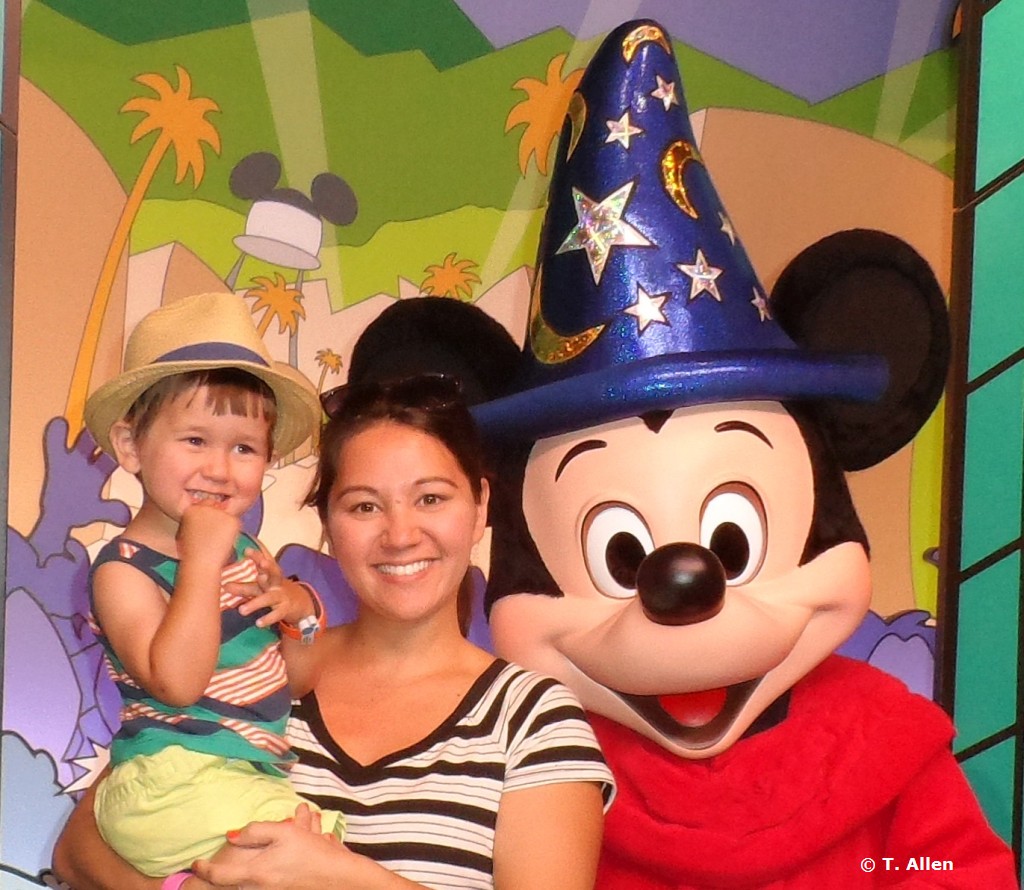 Celebrating a Birthday at Disney
August 20, 2015
We are a family that loves all things Disney, so much so that 10 years ago we became Disney Vacation Club members and so our wonderful journey began!

Just this past year, I decided to put a different spin on our Disney vacations by incorporating a birthday celebration for a different family member in each vacation. With eight immediate family members ranging in age from 2 to 56, the excitement of giving each one an unforgettable celebration designed especially for them began to swirl in my mind!
Happy HalloWishes Premium Dessert Package on Sale Now!
August 17, 2015
Reservations open August 17 for the new Happy HalloWishes Premium Dessert Package, which will be available on certain nights at this year's Mickey's Not-So-Scary Halloween Party. This package includes the following:

-- reserved viewing location for Mickey's "Boo-To-You" Halloween Parade (the center flag pole area of Town Square on Main Street, U.S.A.)

-- a dessert party that features Halloween-Inspired treats at the festively decorated Tomorrowland Terrace

-- a toast with sparkling cider

-- a skull mug filled with candy as a trick-or-treat takeaway

Cost is $69, $39 ages 3 to 11. For reservations visit DisneyWorld.com/DINE or call 407-WDW-DINE. NOTE that the standard Wishes Dessert Party will not take place on nights the premium HalloWishes package is offered.
Jungle Cruise-Themed "Skipper Canteen" to Open Late 2015!
August 15, 2015
The Jungle Cruise, one of Magic Kingdom's most popular attractions, has delighted guests for years. And as it was just announced at the D23 Expo, Jungle Cruise fans will have even more to look forward to later this year when the brand-new Jungle Navigation Co., Ltd. Skipper Canteen restaurant opens in Adventureland. The Jungle Skipper Canteen is currently under construction and will open its doors in late 2015.
Follow AllEars.Net at the Expo on Social Media
August 13, 2015
You can follow along with all the happenings at the Expo by following our social media accounts on Twitter, Instagram, Facebook and Periscope. This is the listing of all the team members' accounts!
D23 EXPO 2015 in Anaheim August 14-16!
August 13, 2015
The AllEars.Net Team will be covering the D23 Expo 2015, which runs August 14-16 at the Anaheim Convention Center. Watch for updates on breaking news on Twitter, Instagram and Periscope!
Related Links:
-- Virtual Ride on Proposed Slinky Dog Family Coaster VIDEO
-- Frozen Ever After in Epcot's Norway
-- D23 Expo Recap
-- Family Experience at D23 Expo
-- Tips for Attending the Expo
-- Pandora the World of AVATAR
-- Follow AllEars.Net on Social Media
-- News from the D23 EXPO Live Action Film Presentation
-- Transitioning Animal Kingdom to a Night Time Experience VIDEO
-- News from the Animation Presentation
-- Star Wars Land, Toy Story Land for Disney's Hollywood Studios Among the Exciting Announcements for Disney Parks and Resorts!
-- Tour the Walt Disney Archives Exhibit VIDEO
-- TRON Lightspeed Racers Preview Video
-- Preview Day Highlights
-- Latest D23 EXPO 2015 Announcements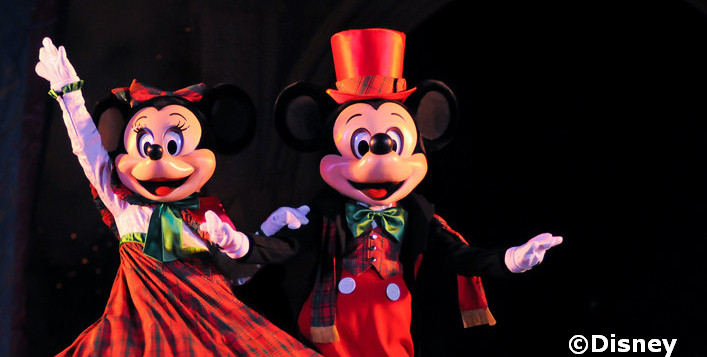 Minnie's Holiday Dine Open for Reservations
August 06, 2015
NEW this year for your holiday dining experience is Minnie's Holiday Dine at Hollywood and Vine! Reservations are now being taken for select dates between November 7, 2015 and January 3, 2015.
Lots of NEW Rehab Updates
August 04, 2015
Lots of minor and major rehab closures announced.
Photo Update from 7/31/15
August 04, 2015
Another photo update on Disneyland Entertainment.
Disneyland's Photo Pass +
August 04, 2015
For many, if not most, vacationers, photos are among the most cherished souvenirs from their travels. That certainly is true of guests on Disney vacations, myself included. And now that we are going to Disneyland for the first time, I have been planning for these photos - choosing outfits and iconic locations and making character-dining reservations.

The first decision I made was whether we wanted to purchase PhotoPass+, a product that allows you to buy all the professional photos you have taken in the parks for one price.
Packing Tips for a Disneyland Vacation
August 04, 2015
I feel like a novice Disney traveler now that I'm preparing to pack for our first trip to Disneyland and D23 in August. I have to figure out what we will need in an unfamiliar hotel room and theme parks for an extended stay. And it's a lot of stuff for four people!

I have never been to Anaheim, but from what I can tell, the weather this time of the year is just slightly cooler than Orlando during the day.
Be Our Guest Makes Breakfast Permanent
August 04, 2015
Originally introduced as a test, breakfast is now a permanent offering at Be Our Guest in the Magic Kingdom. Reservations can be made starting on August 5 for dates October 4 and beyond.
Anniversary Special Event! 12/5/15 SOLD OUT - Wait Lists being accepted.
August 01, 2015
This event is currently sold out but we are accepting wait lists. Limit of TWO tickets per person/household/address. All attendees must be 21 or older.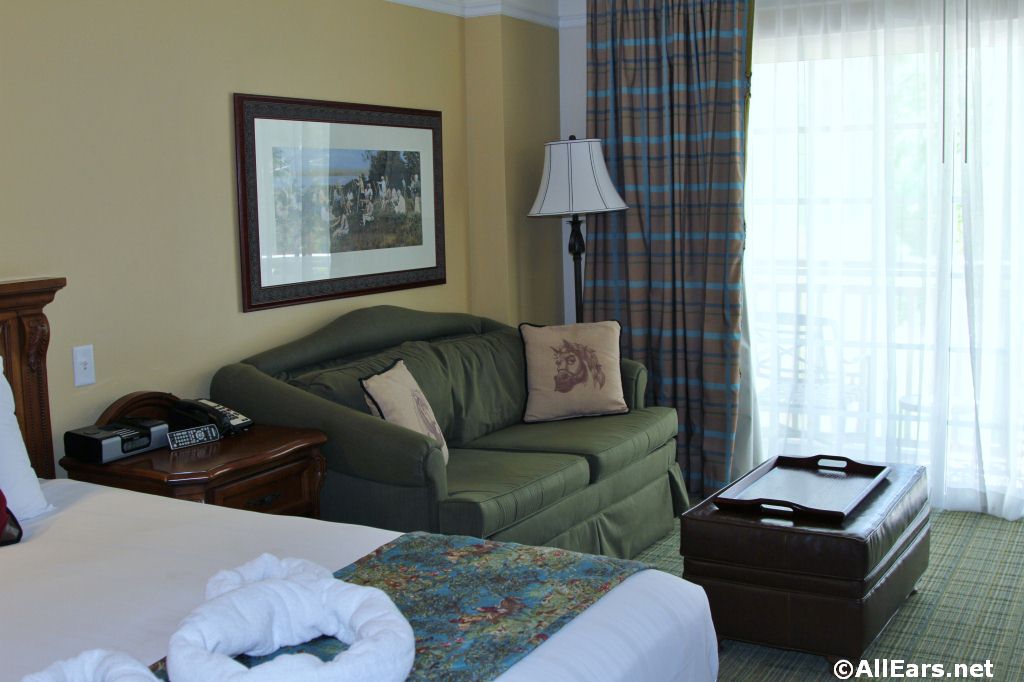 Saratoga Springs Deluxe Studio Photos
July 30, 2015
Saratoga Springs Deluxe Studios photos updated!
Video Gallery for Disney's Saratoga Springs
July 30, 2015
Updating our video gallery of the Disney Vacation Club's Saratoga Springs
Planning a Visit to Disneyland!
July 30, 2015
We're going to Disneyland (for the first time) this summer! Those words are just as magical to my family as any other, even though we are Florida residents and spend a lot of time at Walt Disney World.

Sure, there are some duplicate attractions, but there is a lot we haven't experienced, which means we can't wait to hit the turnstiles! We want to make the most of this special visit to the West Coast, so we are preparing to be theme-park commandos -- visitors who have a touring plan to make the most of their limited time on vacation at a Disney theme park.

As a veteran of the Orlando parks, I was prepared to research which Disney hotels have the best pools for the kids and jump on the dining reservations at 180 days out from our visit. But, guess what? It's a whole different vacation plan out in California; my years of planning here in Orlando don't overlap much with how things are done in Anaheim. It's been a learning experience for me. With the D23 Expo in Anaheim on the horizon, I thought other Walt Disney World veterans might be planning a first-time visit to Disneyland, too, so I'd like to share what knowledge I've gained.