Walt Disney World News
Disney Cruise Line
Disneyland Resort
SeaWorld Orlando
Site News
News Around the World
News Filters:
---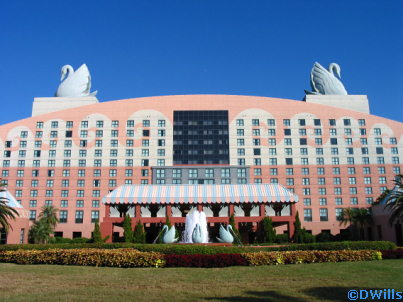 Resort Services Package Price Increases at Swan and Dolphin
October 04, 2015
The Walt Disney World Swan and Dolphin mandatory resort services package is now (as of Oct 1) $25 per day plus tax.

The Resort Service Package includes in room High-Speed unlimited access, 2 bottles of water daily, Unlimited access to full-service health club, Unlimited domestic long distance (US Mainland) and local calls, Tennis equipment and access to lighted courts, and Seasonal pool and recreational activities. Note there is 24 hour access to the Dolphin Health Club facility.

Annual and Seasonal Pass/Tables in Wonderland Price Increases
October 04, 2015
Walt Disney World has announced a number of price increases that go into effect today, October 4, 2015.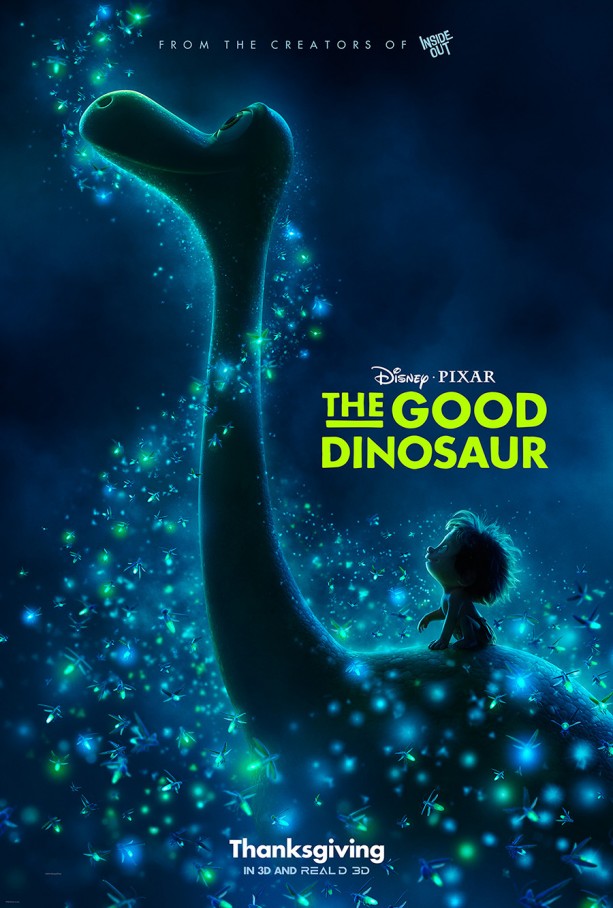 The Good Dinosaur Previews in Parks 10/16
October 03, 2015
Imagine if the asteroid that forever changed life on Earth missed the planet completely and giant dinosaurs never became extinct. That's the premise behind Disney Pixar's epic adventure, "The Good Dinosaur," coming to theaters this Thanksgiving.

Beginning October 16, guests visiting Disney Parks will be able to catch a preview of scenes from "The Good Dinosaur" in sneak peeks planned for Disney California Adventure park and Disney's Hollywood Studios.
Downtown Disney Transforms to Disney Springs - Name Change Ceremony - Jock Lindsey's Hangar Bar and Morimoto Asia
October 03, 2015
Downtown Disney has been in transformation for over two years, with a slew of new restaurants and shops opening over the past months. Signage has also been added through the past year with the moniker Disney Springs, but that name is now official as of yesterday, September 29th, 2015.

This past week has seen the opening of two new venues. Last week, the already extremely popular Jock Lindsey's Hangar Bar opened to rave reviews. We were the first in the door when it opened to the public, and we had the opportunity to go back during a media event that included a visit to not only Jock Lindsey's, but also the new Morimoto Asia. In between the two restaurants, we attended a brief ceremony to cap off the Disney Springs name change.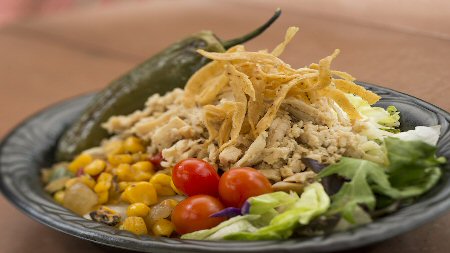 Pecos Bill's Debuts New Tex-Mex Menu!
October 03, 2015
Pecos Bill's in the Magic Kingdom's Frontierland debuted a new Tex-Mex menu on October 1. New entrees include rice bowls and burritos with your choice of beef, chicken, or veggies. Fajitas sizzle with delicious steak or chicken. For a lighter option, there's a Southwest Chicken Salad. Fans of Pecos Bill's fixin's bar needn't worry -- it's back with tasty sauces, salsas, peppers, onions, cheese and more.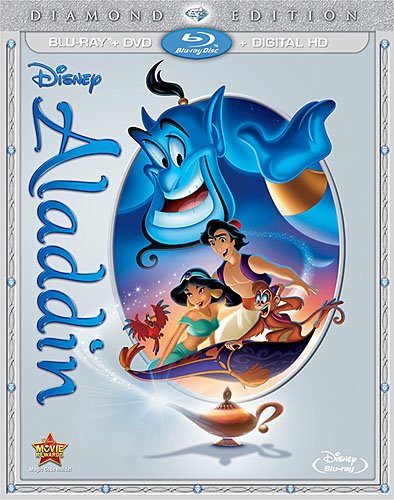 Aladdin Diamond Edition Now Available
October 03, 2015
The Aladdin Diamond Edition is now available on Digital HD and Disney Movies Anywhere. It will be released as part of a physical Blu-ray combo pack on October 13. The new release comes with a number of special bonus features, including one that spotlights some of the outtakes from Robin Williams's recording sessions as the Genie. You can watch the Aladdin Bonus Trailer HERE.
Say Goodbye to Duffy the Disney Bear October 3
October 02, 2015
Duffy the Disney Bear's last day to greet guests in his special home in Epcot will be October 3.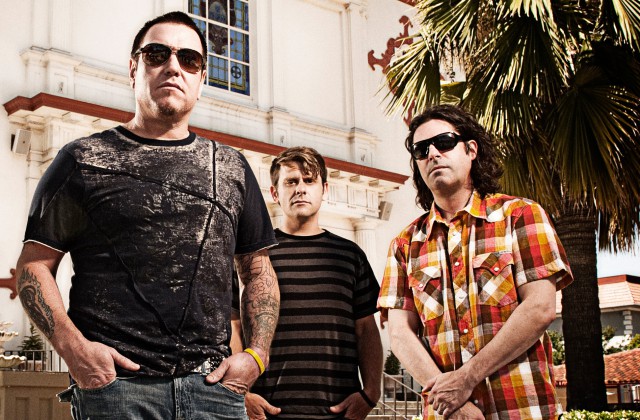 Starship and Smash Mouth Perform at Eat to the Beat
October 01, 2015
This week's Eat to the Beat concert performers:
Starship: October 2-4, 2015
Smash Mouth: October 5-7, 2015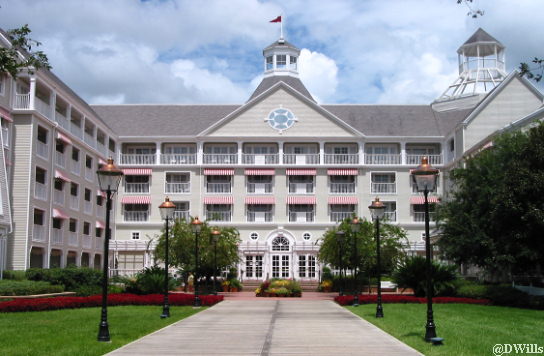 New Package Discounts Announced
October 01, 2015
NEW SPECIAL PACKAGE: Guests planning trips between December 13-19, 2015 and January 2-March 7, 2016, may save up to $500 on a 5-night/6-day room, ticket and dining plan package for a family of four at select Disney resort hotels. NOTE: This offer must be booked by December 23, 2015. Also, you may be able to save up to 25 percent on rooms at select Disney resort hotels January 2-April 13, 2016. For details call Disney at (407) 827-5268 or contact one of the travel professionals at MouseFanTravel.com.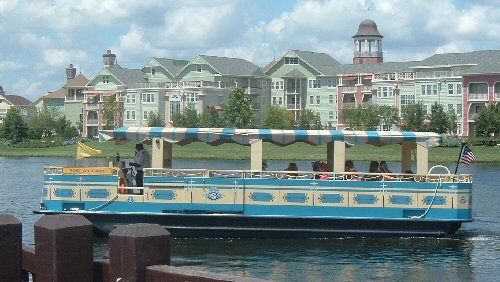 Disney Springs Boat Dock Reopens
October 01, 2015
The former Pleasure Island boat dock (now Disney Springs' The Landing) located between Jock Lindsey's Hangar Bar and Paradiso 37 has reopened. This dock serves as the drop-off and pick-up point for boat service to both Old Key West Resort and Saratoga Springs Resort and Spa. Service to the two resorts is provided between the hours of 10:30 a.m. to 11:30 p.m. daily. Old Key West boats are identified by a yellow flag, Saratoga Springs boats have a blue flag. Disney Springs also provides internal water taxi service between all three docks located in the Marketplace, West Side and The Landing.
Night of Joy Moves to ESPN Wide World of Sports Complex
October 01, 2015
Disney's Night of Joy 2016 concerts will be hosted in indoor and outdoor venues at ESPN Wide World of Sports Complex, instead of at the Magic Kingdom as they have been for many years. This new venue will allow more guests to attend the event, regardless of the weather. Night of Joy guests will still get admission to Magic Kingdom as part of the experience and will be provided dedicated transportation between Magic Kingdom and the Sports Complex.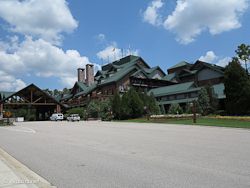 Waterfront Cabins Confirmed for Wilderness Lodge
October 01, 2015
Disney Vacation Club has issued a press release confirming plans to add new waterfront cabins and deluxe accommodations at Disney's Wilderness Lodge. The planned project, when completed, will be the 14th Disney Vacation Club development and the second at Wilderness Lodge. Current plans call for the resort to feature deluxe accommodations, including waterfront cabins. In addition to the Disney Vacation Club project, other guest areas within Disney's Wilderness Lodge are scheduled to undergo substantial enhancements and refurbishment, including new recreation and food and beverage options. More information and project details will be shared at a later date.
DVC Thanksgiving Day Feast Returns
October 01, 2015
The member-exclusive Thanksgiving Day feast returns for a second year with new features and an adjusted price point. It will be held on Thursday, November 26, 2015 from 3 to 5 p.m. in the Fantasia Ballroom at Disney's Contemporary Resort. The event also features live entertainment and Disney characters dressed in colonial attire. Every family will receive a complimentary photo with the characters. Published prices are $68.80 per adult (age 10+) and $30.50 for ages 3-9. These rates do not include tax or gratuity. Reservations are now being accepted via DVC Member Services.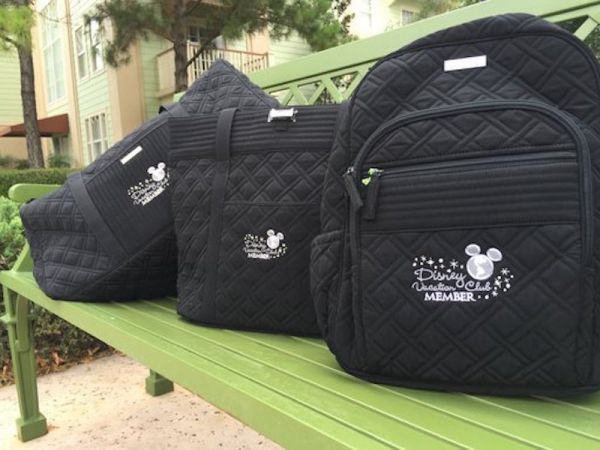 Price Reduced on DVC Exclusive Bags
October 01, 2015
The online Disney Store has marked down prices by 25 percent on each of the five exclusive Disney Vacation Club handbags from designers Dooney and Bourke and Vera Bradley that were released earlier this year. DVC members save an additional 10 percent, along with Disney Store's usually free shipping offer for orders over $75. Use code SHIPMAGIC for free shipping of any order over $75. Quantities are limited and prices may change at any time. Purchases are limited to two of each item per order. Additional details are displayed on the item page at the Disney Store.
Season of the Force Begins in November
October 01, 2015
Season of the Force begins at Disneyland on November 16, 2015. Star Wars Launch Bay, featuring a character greeting area, special exhibits, and peeks of "The Force Awakens", will open that day. Also coming in the near future will be an overlay of Space Mountain: Hyperspace Mountain, a new version of the Jedi Training Academy with characters from Star Wars Rebels, and the introduction of a new scene (inspired by The Force Awakens) into Star Tours - The Adventures Continue. The Tomorrowland Theater will feature scenes from classic Star Wars films, and special food and beverage items will be available for a limited time.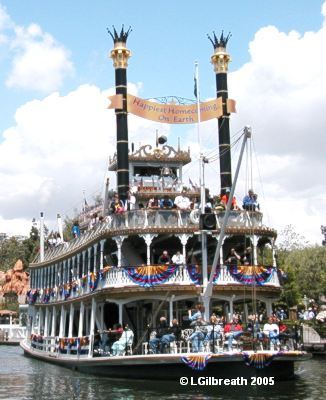 Star Wars Land Forces Attraction Closings
October 01, 2015
The Disneyland Railroad and all Rivers of America attractions (including Fantasmic!) will close temporarily January 10, 2016, to make room for the construction of the new Star Wars land. Big Thunder Ranch Barbecue, Petting Zoo, and Jamboree will close permanently on January 10.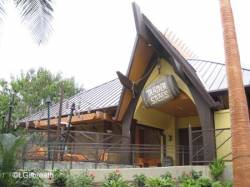 MahaloWeen Reservations Open
October 01, 2015
Reservations are now open for MahaloWeen, October 12 and 13 at Trader Sam's Enchanted Tiki Bar at the Disneyland Hotel. Mahaloween attendees will receive: appetizers; two drink tickets good for either a signature Tiki drink (with or without alcohol), or a selection of beer and wine; Commemorative Mahaloween Kukui nut lei; a Tiki print; 1 special edition Tiki glass available only to Mahaloween attendees. The artists who created the print and Tiki glass will be on hand to autograph their pieces during the event. Price is $150 per person (tax and gratuity are included). Reservations can be made at Disneyland.com.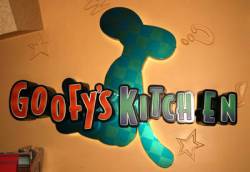 Thanksgiving Day Reservations Open
October 01, 2015
Reservations for Thanksgiving Day dining at the Disneyland Resort opened today. Options include dinner buffets at the Disneyland Hotel, Storyteller's Cafe, PCH Grill and Goofy's Kitchen, and special menus at Steakhouse 55 and Napa Rose. Turkey dinners will be available at table service restaurants in the park, including Carnation Cafe, Blue Bayou, Cafe Orleans, River Belle Terrace (Fantasmic! dinner), Carthay Circle, Wine Country Trattoria, and Ariel's Grotto. Selected counter service locations will also feature special menus items that day: Plaza Inn, French Market, Harbour Galley, Boardwalk Pizza and Pasta, and Flo's V8 Cafe.
Cellular Phone Discounts Announced for Disney Cruises
October 01, 2015
Disney Cruise Line guests who have AT and T as their cellular provider are now able to purchase bundling packages that will save on cellular phone service costs when sailing. These new cellular cruise packages will work onboard the Disney Cruise Line ships, as well as in ports of call when traveling on cruises to Canada, Mexico and The Caribbean. You can purchase these packages directly through AT and T before leaving for your cruise, or on board while cruising. Packages will start on the day of sailing and will be valid for a month. Charges will be billed on the regular monthly bill after using the package. The package will be automatically removed from the account once expired. Pricing for the AT and T Cruise Packages is as follows: Calling Package $30 includes 50 minutes; Calling and Messaging Package $60 includes 50 minutes, 100 messages; Calling, Messaging and Data Package $120 includes 50 minutes, 100 messages and 100 MB of data. To add one of these packages, call: 1-800-335-4685 or visit www.att.com/cruiseships. For all other cellular carriers, contact your provider to obtain rate information.
REVIEW: Ferrytale Wishes - A Fireworks Dessert Cruise; Starts October 5
September 30, 2015
There's a new way to see the Wishes fireworks -- from the water on a ferry! Ferrytale Wishes: A Fireworks Dessert Cruise Debuts October 5. AllEars.Net's Deb Koma had the chance for a sneak preview of this new offering last week. She shares her thoughts along with lots of photos and video highlights of the experience.