Walt Disney World News
Disney Cruise Line
Disneyland Resort
SeaWorld Orlando
Site News
News Around the World
News Filters:
---
Disney's Animal Kingdom Celebrates 20th Anniversary
February 22, 2018
Disney's Animal Kingdom will mark its 20th anniversary on Earth Day, April 22, by launching an expanded Party for the Planet celebration that will run through May 5. To commemorate the milestone year, the 500-acre adventure park will offer animal encounters, family-friendly activities, specialty desserts and more. In addition, the new show UP! A Wild Bird Adventure, featuring characters from the Disney-Pixar film UP, will debut on April 22.
Black Panther - REVIEW
February 22, 2018
Jeanine reviews the newest Marvel movie, the Black Panther
.... And the Oscar Goes to.... You!
February 22, 2018
Head over the Walt Disney Presents at Disney's Hollywood Studios and take your photo with an oscar between now and March 4th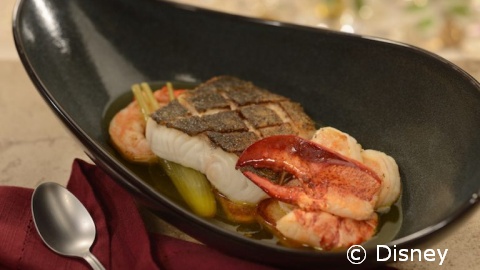 Be Our Guest to Offer Enhanced Dining Experience This Summer
February 21, 2018
Beginning July 27, guests can experience an Enhanced Dining Experience at the Magic Kingdom's Be Our Guest. The new prix fixe dinner menu boasts a variety of delectable French-inspired dishes and new offerings. This unique experience will make you feel like royalty with a three-course dinner that includes your choice of appetizer and entree, followed by a personal dessert platter.
Black Panther Now Appearing at Disney California Adventure
February 20, 2018
Now at Disney California Adventure park, guests can welcome the king of Wakanda! For this limited-time experience, Black Panther will arrive in the Hollywood Backlot area of the park flanked by his Royal Guards, the Dora Milaje.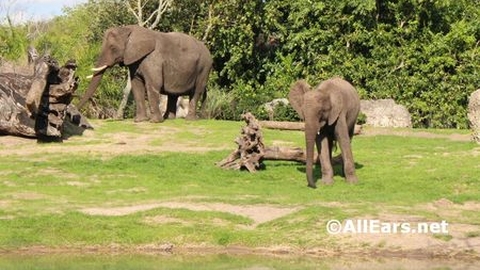 Limited-Time Tour "A Path Less Traveled" Offered at Animal Kingdom
February 20, 2018
A new, limited-time tour is being offered at Disney's Animal Kingdom as part of the park's 20th anniversary celebration. Called "A Path Less Traveled," the tour is available daily from April 1-May 5. It takes guests through the backstage veterinary hospital and Animal Nutrition Center at Rafiki's Planet Watch, and allows them to help perform a nest check on a purple martin birdhouse, enjoy the "Caring for Giants" elephant-viewing experience and cap their day with a VIP viewing of Rivers of Light. The tour is open to guests ages 4 or older. Guests 17 or younger must be accompanied by a participating adult age 18 or older. The regular price is $59 per person plus tax. There is also a Disney Vacation Club member 15 percent discount. You can book the tour by calling WDW-TOUR, or, if you're a DVC member, call Member Services.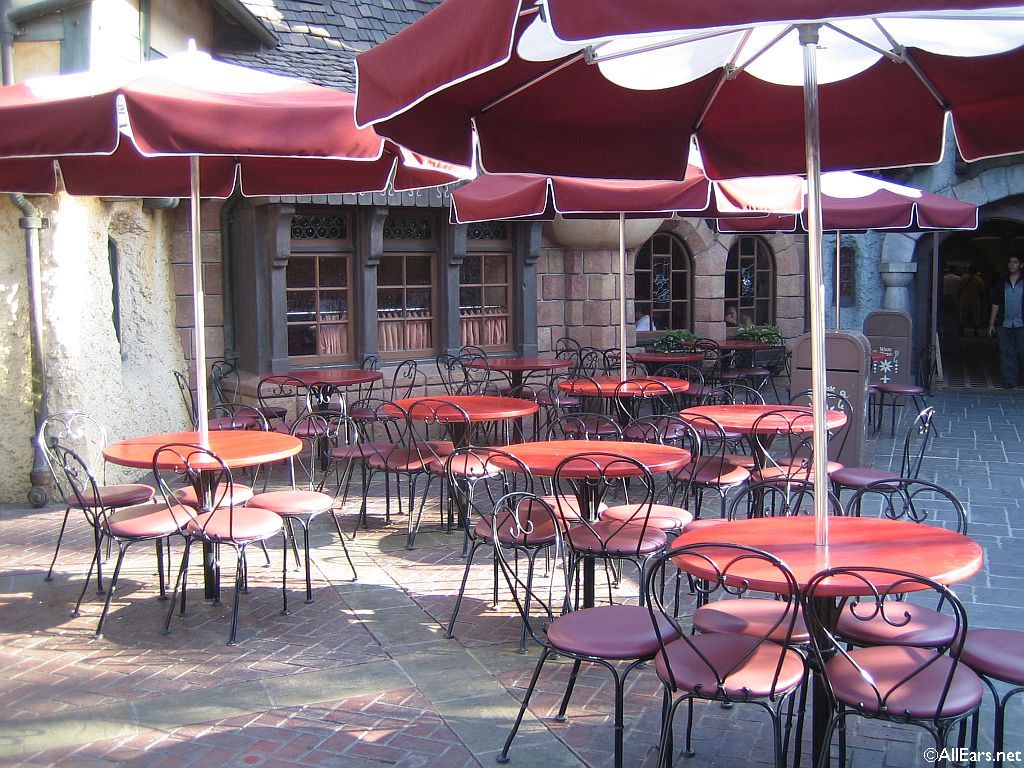 Disneyland's Red Rose Taverne Now Serving Breakfast
February 19, 2018
Disneyland's Red Rose Taverne is now serving breakfast, including a classic Mickey-shaped pancake.
DCA Food and Wine Festival Returns March 2
February 18, 2018
REMINDER: The popular Disney California Adventure Food and Wine Festival returns to the Disneyland Resort March 2 to April 12, 2018, with flavors and fare inspired by the Golden State. The culinary festival will bring delicious cuisine, specialty beverages and exciting entertainment to guests of all ages at Disney California Adventure Park. With experiences happening daily during the six-week event, guests will always find something tasty to try and fun to do as they explore the uniquely Disney festival.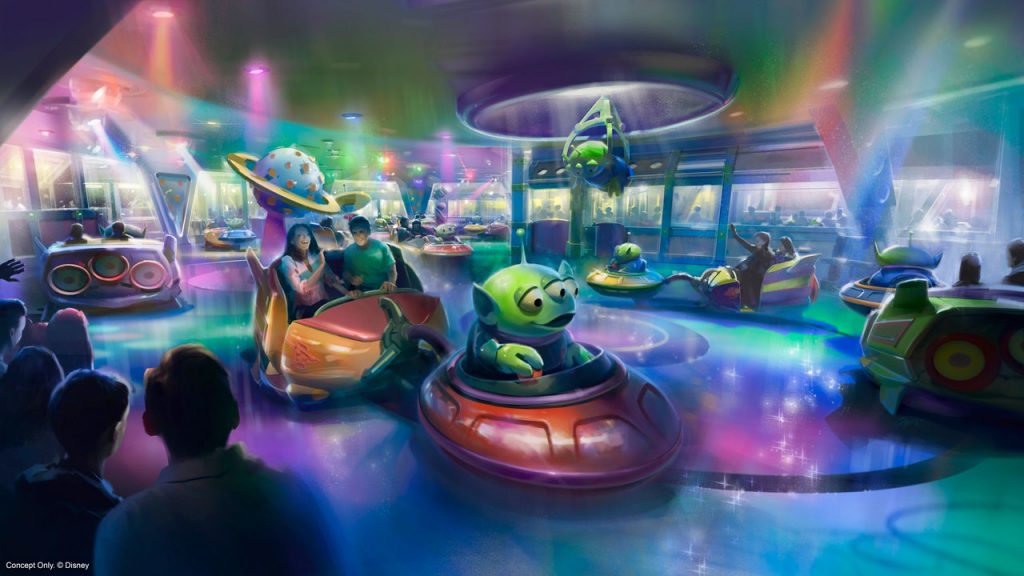 New Artist Rendering Released for Alien Swirling Saucers
February 18, 2018
A new artist rendering was released of Alien Swirling Saucers, an attraction slated for the soon-to-open Toy Story Land.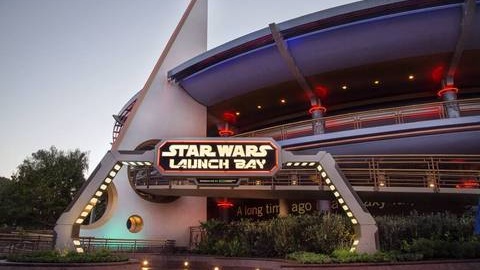 Rey to Join Disneyland's Star Wars Launch Bay
February 17, 2018
Rey, from Star Wars: The Force Awakens and The Last Jedi, will visit with guests at the Light Side character experience at Star Wars Launch Bay in Disneyland's Tomorrowland beginning this May, and continuing throughout the summer. Darth Vader and Kylo Ren will be featured in the Dark Side area. Be sure to check the Entertainment Times Guide upon your arrival to the park, as encounter times are subject to change.
Pixar Pier and Pixar Fest to the Disneyland Resort
February 17, 2018
Disneyland Resort will open the highly anticipated Pixar Pier at Disney California Adventure Park on June 23, 2018, powering up summer with more of the playful Pixar stories and characters that guests have come to know and love.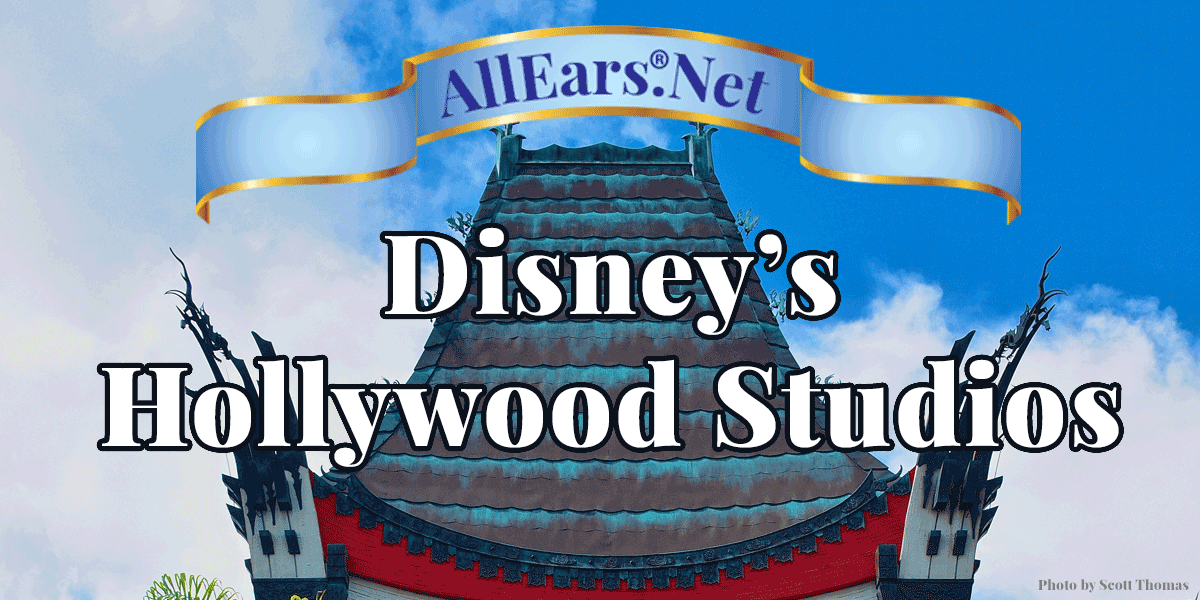 Disney Parks Blog Releases Statement Regarding Park Name
February 17, 2018
The Disney Parks Blog put an end to rumors that the name of Disney's Hollywood Studios might change, with the following statement:
"In response to questions we have been receiving, we also want to let fans know that the Disney's Hollywood Studios name will remain the same for the foreseeable future since we are immersing our guests in a place where imagined worlds of Hollywood unfold around them from movies and music, to television and theater."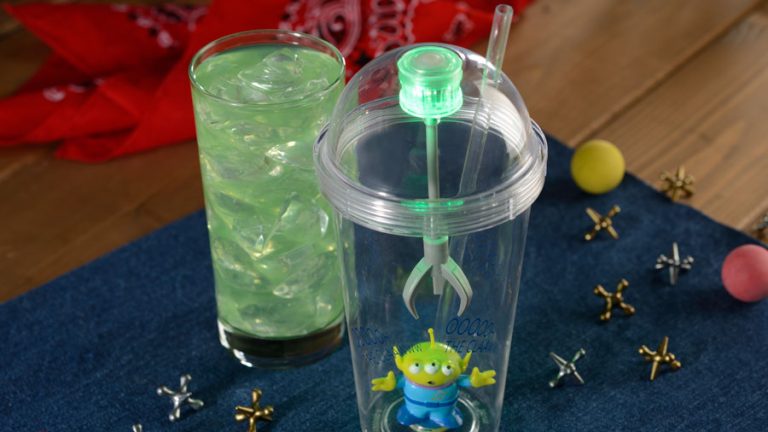 Toy Story Land Opens June 30!
February 16, 2018
The opening date for Toy Story Land at Disney's Hollywood Studios has finally been announced. It, along with new attractions Slinky Dog Dash and Alien Swirling Saucers, will join Toy Story Midway Mania.
Jambo House Testing Cash-Free Program
February 15, 2018
REMINDER: As of Feb. 12, Jambo House at Disney's Animal Kingdom Lodge will participate in a pilot program in which transactions will be handled with cash-free options only, including: MagicBands, credit cards, debit cards, Disney Gift Cards, Disney Rewards Redemption Cards and contactless payments such as Apple Pay, Samsung Pay or Google Pay. No end date for this pilot program has been announced.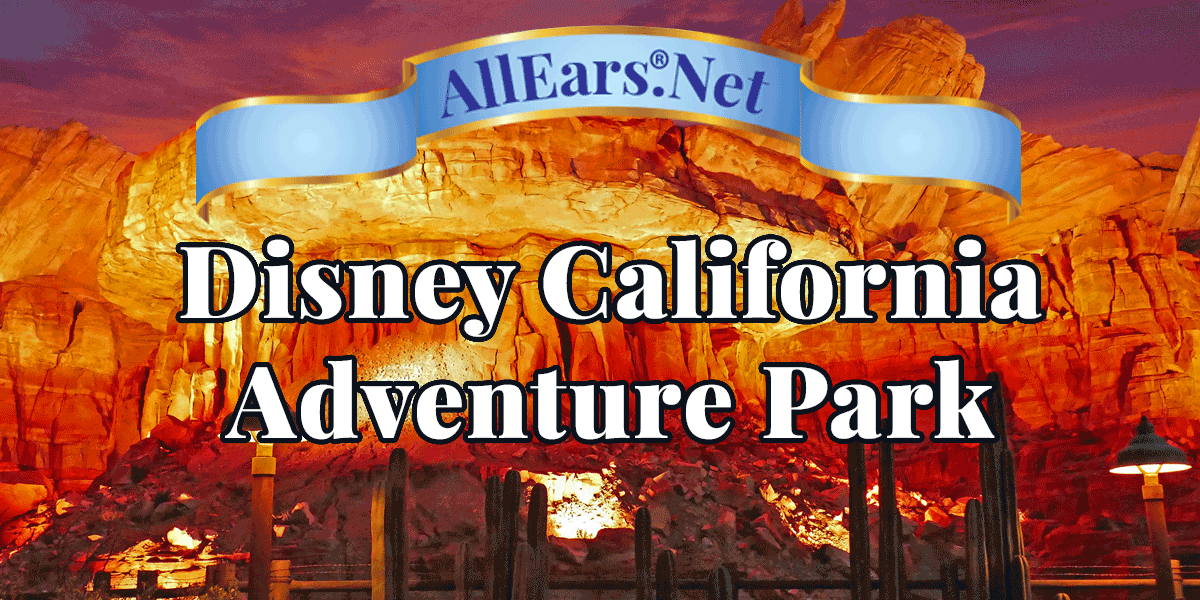 DCA Hosting "Celebrate Gospel" Event on Feb 17
February 15, 2018
On February 17, Disney California Adventure will host the "Celebrate Gospel" event, featuring 17 gospel choirs from southern California. The performances will be held in Stage 17 from 10 a.m. to 6:30 p.m.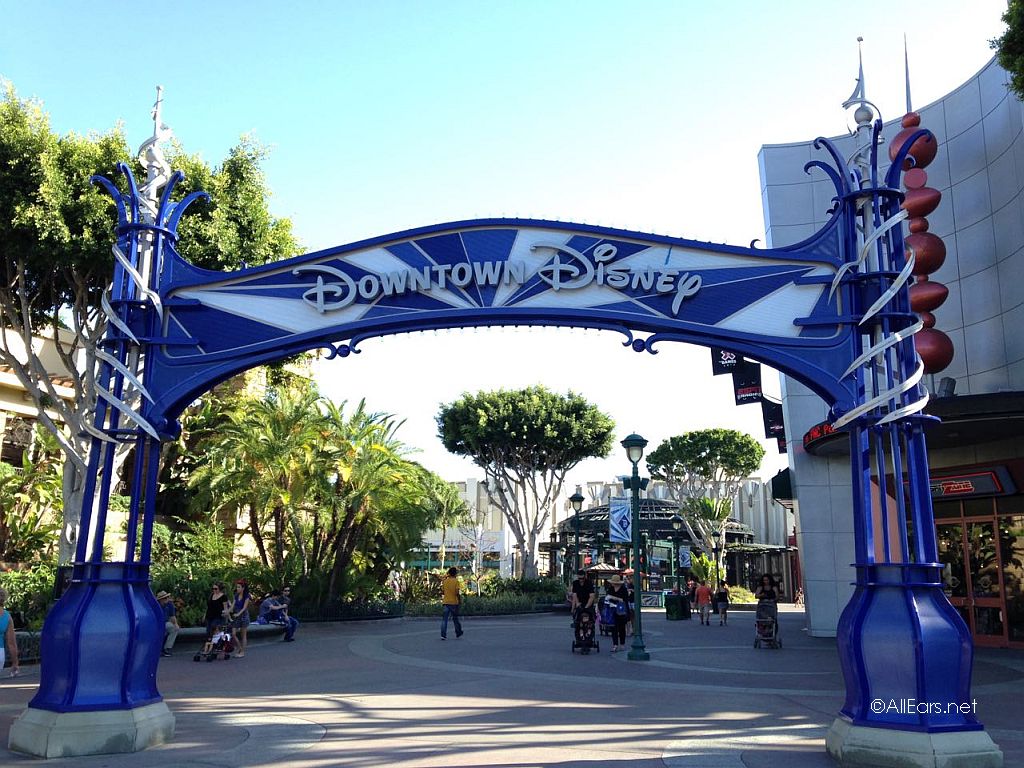 Disneyland's Downtown District Offering Valentine's Day Specials
February 14, 2018
Several locations in Downtown Disney are offering Valentine's Day specials: Sprinkles is offering cupcake boxes as well as seasonal cupcakes and a special Cherry Vanilla Ice Cream; Kayla's Cakes features macarons and cakes in a jar; At Uva Bar and Cafe there are several new desserts, including Chocolate Peanut Butter Cheesecake and Bourbon Old-Fashioned Vanilla Wafer Pudding; and Tortilla Jo's is serving a "Galentine's Day" three-course prix fix menu for lunch and dinner.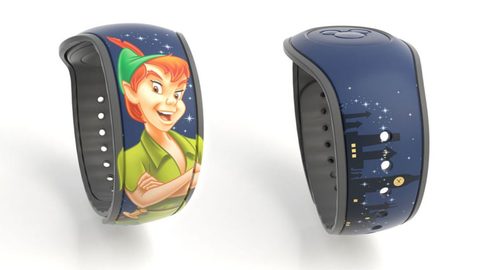 Two New MagicBand Colors Added to Collection
February 13, 2018
This month, Walt Disney World will introduce two more MagicBand colors, as well as several new designs based on some favorite Disney films. With Walt Disney's timeless classic "Peter Pan" marking its 65th anniversary this month, the latest color, navy blue, comes in a design that features the London night sky -- plus a bit of pixie dust. This MagicBand is currently available for purchase online and will be in stores Feb. 9. It retails for $22.99 plus tax. A second new color, cream, will be available on a limited release Dooney and Bourke MagicBand that will come in specialty suitcase-themed packaging and may be purchased exclusively in the theme parks for $48 plus tax. Another Dooney and Bourke-branded MagicBand, with a limited edition size of 500, will be offered at the 10th Disney Princess Half Marathon Weekend expo beginning on Feb. 22 while supplies last for $48 plus tax. The highly anticipated Marvel Studios film, "Black Panther," hits theaters on Feb. 16. Its release is marked with a super new MagicBand that has a limited edition size of 2,500. It will be available for purchase while supplies last online and in stores beginning Feb. 16 for $32.99 plus tax. Other new MagicBand releases for February feature designs inspired by "The Lion King," "The Little Mermaid" and "The Nightmare Before Christmas," including a glow-in-the-dark Oogie Boogie-themed black MagicBand. These MagicBands will be available for purchase beginning Feb. 12 online and in stores Feb. 16.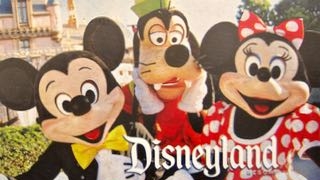 Disneyland Ticket Prices Increased
February 12, 2018
Disneyland raised ticket prices on Annual Passports and almost all single- and multi-day tickets effective February 11, 2018.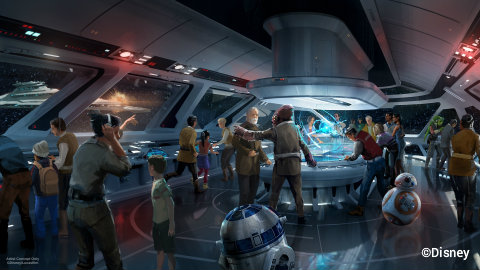 Star Wars Hotel to connect to Galaxy's Edge
February 12, 2018
On Sunday at the D23 Expo Japan, Walt Disney Parks and Resorts chairman Bob Chapek revealed more details about the much-anticipated Star Wars-themed hotel being built at Walt Disney World.
D23 Expo Japan Announcements for Disney Parks Worldwide
February 12, 2018
At the D23 Expo Japan 2018, Walt Disney Parks and Resorts Chairman Bob Chapek shared exciting new details about the many ambitious projects underway around the world, from reimagined favorites to entirely new ways that guests can encounter Super Heroes, Jedi, classic characters and life-long Pixar pals.