To all who come to this photo trivia game, Welcome! Along the way, the photos can make us relive memories and see details Walt's Imagineers put into everything we love in Walt Disney World!
Now for Challenge #572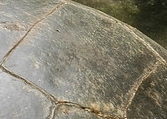 And here's the answer: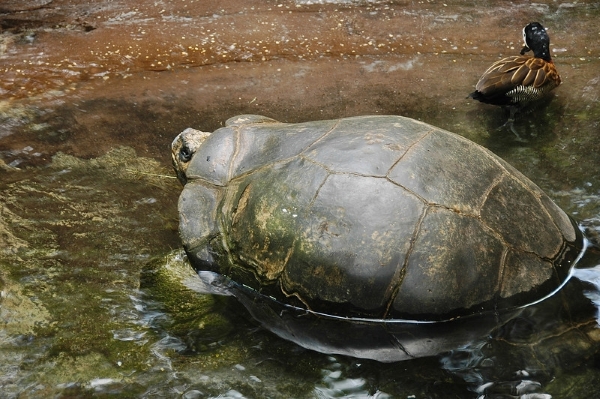 Galapagos tortoise at Disney's Animal Kingdom. The first time I saw these was on Discovery Island in Bay Lake. That was fun!
The Sands Family were the first to send in the correct answer! Congratulations to The Sands Family and to all our winners this week!  Deb Ragno, Beth McMeekin, Belicia, Linda Hoffman, Sandie Albrecht, Scott C., Linda Hoffman, Andreas Beer, Wendy T Faler, Axel Beer, The Gunnels Gang, Luis Rodriguez, Kris Nixon, Theresa Rucando, Brian Richmond, Lori Rienhardt, Joseph M. Zafia, The Nufranick Family, Gloria Marti, Team Hill, phyllis, Ruth Senecal, Andrew Carrieri, Chris Gretchen and Katie Barnes, Laurie Walker, Jodi Cook, Vicki Britt, Theresa Maradei, Nan Amor, Karen Taylor, Ashley Collins, Chris Kelly, Brian McWithey, Steve Knapp, Tricia Petty, Diane Curfman, mis jamie marie, Renee Hardiman, Jeremy Reichelt, Janet T Thorn, Mark Hardy, Eric Berger, Michelle Fure, Maureen and Warren Handy, Ashling Flaherty, Ruth Woodhouse, Rebecca Keenan, Herb Miller, Robert Karbach, George Mundy Jr, gary l strieter, Jodie S., Pensacola Glenn, Vera and Izzy Williams, Eric Enli, Jim Finley, Claire Gregory, Stacy Sanders, Sherri Pell, Donald Purney, Jane Johnson, and Jamie Steiner!
_______________________________________________________
Challenge #573 Where in the world is this?
We're on the move again!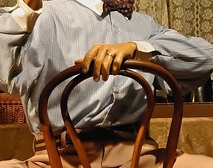 Do you know? Do you have a guess? Please send in your answer before the end of the day on Thursday, January 31st, by clicking on the blue box below.
Please do not post your answers on this blog post.
See you soon, Players!

_____________________________________________________________________
Everyone who sends in a correct answer to a Where in the World Challenge this month will be entered in a drawing at the end of the month for some special AllEars® goodies!
Remember! When you're in Disney tag us @allearsnet in your photos!
Click on the graphic below to subscribe to the AllEars® newsletter — don't miss any exciting Disney news!