For Pixar Fest the Paint the Night parade has moved to Disney California Adventure. Next week, on June 23, just after the release of Incredibles 2, a new Incredibles float will be added to the parade.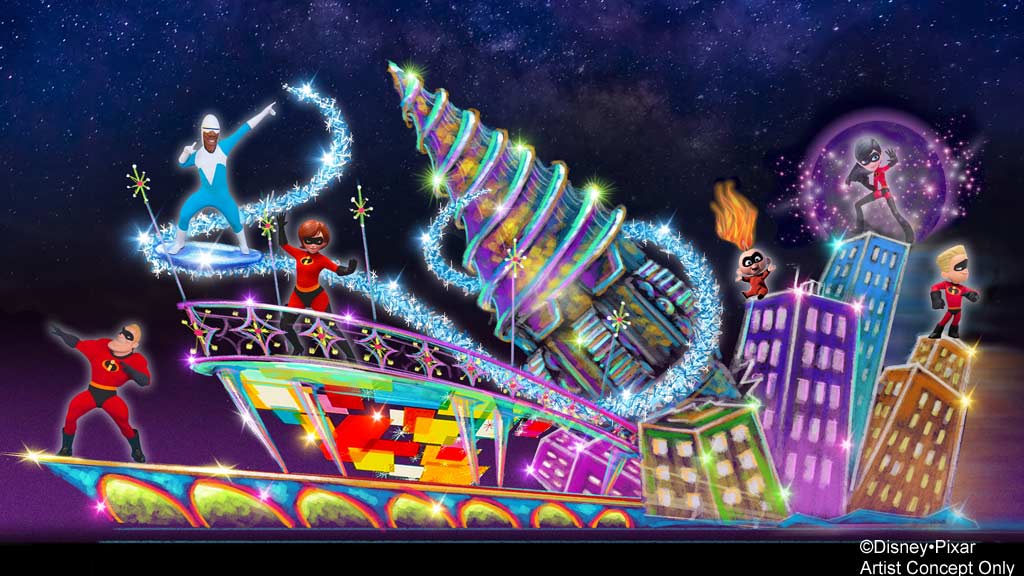 In May we heard details about the new float from Tasha Sounart (Pixar Associate Creative Director) and Tracy Halas (Disneyland Show Director/Choreographer), which I wasn't allowed to share until now.
There haven't been any images of the real float yet, so what's here is concept art released by Disney, including a piece which is on display in the Blue Sky Cellar.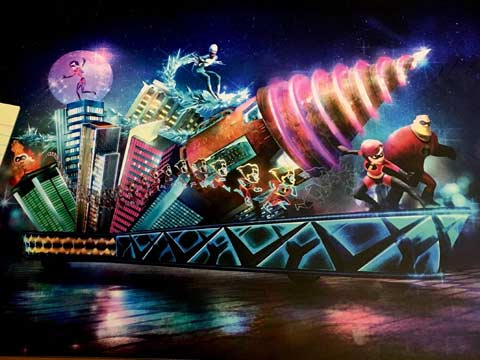 The float depicts a scene from the end of the first movie and the beginning of the second movie, where the Incredibles family and Frozone fight The Underminer. The float designers wanted to show an action scene where all of the different characters demonstrate their respective superpowers using many of the Paint the Night lighting effects to do that.
Dash is depicted in neon animation running around the float.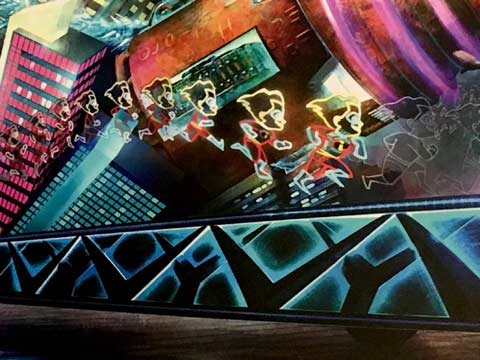 Violet's rotating force field is a "persistence of vision globe". Tracy Halas added that it's the largest globe that's attached to a moving parade float.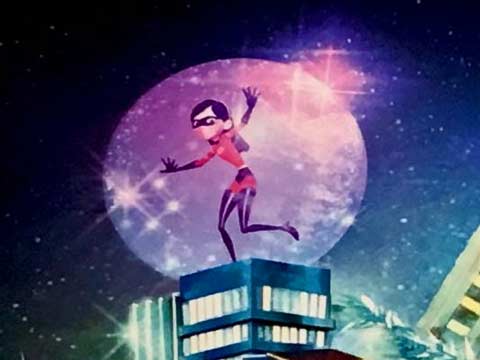 Jack-Jack appears in four different spots around the globe, showing different powers.
Frozone surfs on an ice trail. He is 12′ off the ground.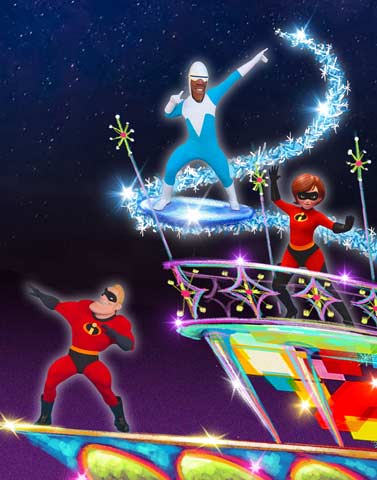 It appears that Frozone and Mr. and Mrs Incredible are costumed characters. All of the costumes have individually programed LEDs.
The float is 30 feet long, 11 feet wide, and 18 feet high at the tallest point. There are 13 different buildings, all with their own individual LED panels – 123 in all. There's also 200 individually programmed strobe lights.
We will of course know a lot more when the new float makes its debut in the parade. I'm sure it will be "super."