"Solo: A Star Wars Story" officially opens in theaters nationwide tomorrow, and Star Wars fans have to be excited about getting a second new movie in six months. Other moviegoers may wonder if it's overkill. Do we really need Han Solo's back story in "Solo: A Star Wars Story"?
The answer to that is "yes." Although some may see this movie as "Star Wars Lite" because it doesn't delve into The Force or develop new jedis and move the saga forward, it does deliver adventure, a little suspense coupled with a romance and quite a few fan moments — many of the qualities that make summer movies successful.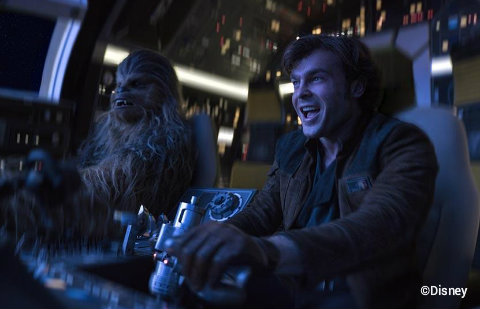 What makes this movie golden, though, even for the most casual of Star Wars fans, is the collection of moments that reveal objects and relationships in the Star Wars universe that we take for granted. How did Han Solo come to own to the Millennium Falcon? And how did Chewbacca (Joonas Suotamo) become his faithful sidekick? Plus, the more you know about Star Wars, the more subtle references you are likely to catch. These little gems, along with some other surprises, make "Solo" a movie worth watching, despite its missteps.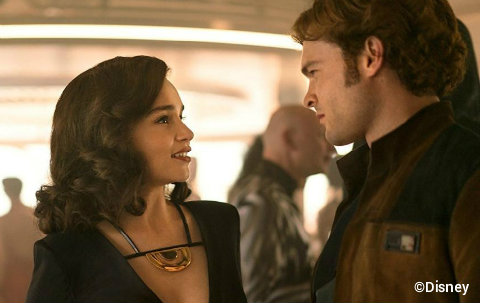 The story opens with Han Solo (Alden Ehrenreich) and his girlfriend Qi'ra (Emilia Clarke) trying to escape the planet Corellia. As we already know, Han is a hustler and he must rely on those skills when the pair is separated. And although the action sequences are exciting, the chemistry between the two is not. The sizzle between young Harrison Ford and Carrie Fisher is not duplicated here — not by a long shot. Nor does Ehrenreich have that undefinable quality that makes an actor a star. Sure, he's good enough in the role of Han Solo, but he doesn't have that space cowboy magnetism that Ford did in his Star Wars films.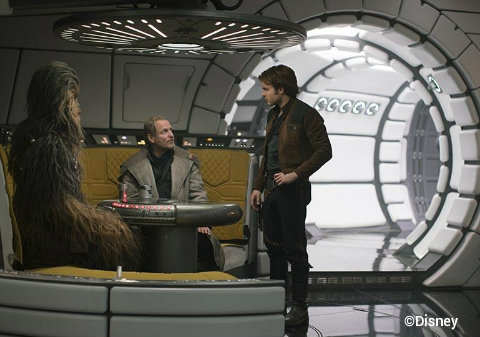 One of the most brilliant casting decisions, though, was to place Woody Harrelson in the role of Tobias Beckett, a fellow smuggler that Solo decides to work with. Harrelson commands the audience's attention, unlike Ehrenreich. As Solo's mentor of sorts, Beckett leads the young pilot and the audience through a plot full of twists and turns. Another smart casting choice was Donald Glover as a young Lando Calrissian. He is clearly able to mimic Billy Dee Williams' smooth moves and charismatic personality in this role in the earlier movies.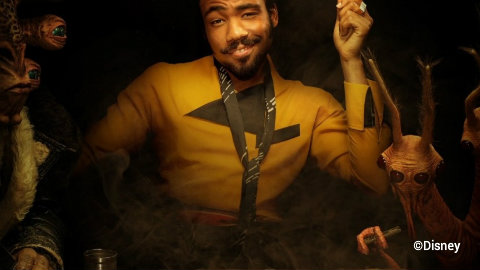 And it wouldn't be Star Wars without a faithful droid, would it? L3-37 (voiced by Phoebe Waller-Bridge) is a feminist droid with witty quips and a true love for Calrissian. We are left to wonder if that love goes both ways, though Glover has insisted in interviews that his character is pansexual. As for C-3PO, yes, Anthony Daniels continues his streak of being the only actor in every single Star Wars movie, but I won't give away how the droid fits into this prequel.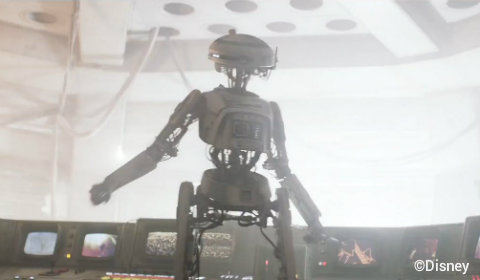 Despite taking over midway through production, Director Ron Howard has given us a satisfying addition to the Star Wars saga in "Solo: A Star Wars Story." It may not be the same sci-fi drama we're used to — the absence of The Rebellion and its purpose is clearly missing — but this version is still worth a look. It doesn't stray from Star Wars canon, but at the same time, it does answer many of fans' most burning questions — and plenty they didn't even know they had.
"Solo: A Star Wars Story" is rated PG-13 for sequences of sci-fi action and violence. There is mild foul language, and use of alcohol is depicted in the movie. Parents will want to take note that "Solo" does have explosions and character deaths, some of which can be disturbing for young children. This violence is on par with what is shown in all the Star Wars movies.
My 13-year-old daughter, who is a huge Star Wars fan, was not bothered by these themes or images. In fact, overall, she loved "Solo: A Star Wars Story" and had very few criticisms. She astutely noted that, without giving too much of the plot away, L3's spirit is captured much liked Baymax's in Disney's "Big Hero 6." And little touches like that not only evoke the audience's emotions but they provide continuity in the story — something "Solo" is very good at.
DISCLAIMER: I viewed "Solo: A Star Wars Story" at a media screening before its official release. This did not affect my review; my opinions are my own.