The only thing better than a golden retriever is a Disney golden retriever.
Have you seen the lovable Dug in the Disney-Pixar animated movie, "Up"? Those stereotypical behaviors that prompt us all to laugh are rooted in the reality of the breed's gentle and friendly characteristics, which are a perfect complement to the Disney brand.
Guests can meet a real-life Disney golden retriever not too far from Walt Disney World, and she is just as sweet and outgoing as Dug. About a five-hour drive north in South Carolina, travelers will find Disney's Hilton Head Island Resort. This Disney Vacation Club property has been home to Shadow, a golden retriever, since it opened in 1996.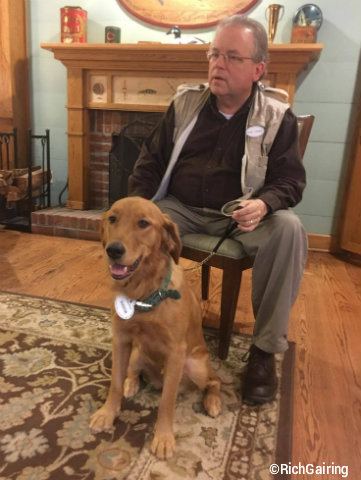 Shadow's handler, B'Lou Crabbe, shared how she received her name and how the puppy came to be the resort's mascot on the Disney Parks Blog:
"She showed up when we were building the resort. We noticed a golden retriever puppy hanging around with some of the workers, getting into trouble and coming out of it smelling like roses. We named her Shadow, not because of her color of her fur, but because she was more underfoot than your own shadow and the name stuck."
AllEars.Net reader Rich Gairing, who visited the resort this summer, said, "She is an adorable pup who's 'recently gotten in the pixie dust' and she comes across as much younger than she seemed. Although B'Lou shares that she has been around since before the resort was built, she comes across as a 1- to 2-year-old energetic pup."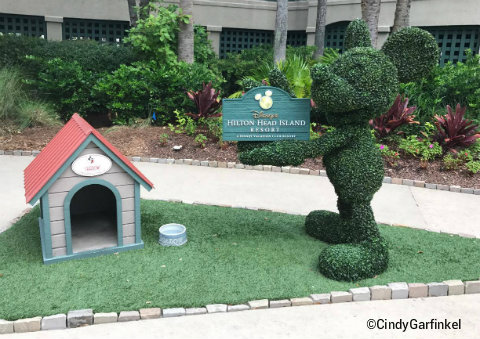 Shadow "lives" at the resort and there is evidence of her throughout the property: a doghouse out front, doggie footprints in the concrete, a doggie door and bowl by the recreation area. AllEars.Net reader Cindy Garfinkel, who has been coming to Disney's Hilton Head Island Resort for a decade, said that there used to be even more props, including doggie footprints in the tiles in the rooms.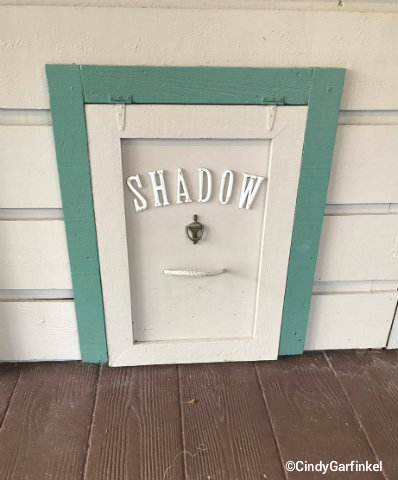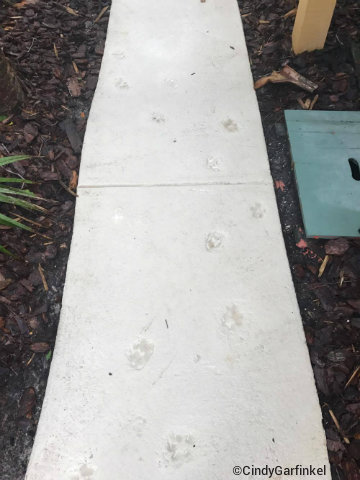 Shadow makes appearances throughout each week. If guests don't find her walking with B'Lou, they might see her playing games at the pool and at other special events.
Guests can look on the schedule for her to lead Shadow's Funny Bunny Hunt. "Shadow's Funny Bunny Hunt is a walking tour through the resort with B'Lou and Shadow. While looking for bunnies through the resort, B'Lou shares folk tales. They brought along rabbit food for us to scatter for the bunnies," Garfinkel said.
Shadow's Tales with B'Lou takes place several times each week, too. During this event, B'Lou talks about the golden retriever while guests can pet and interact with her. "She loves to give [her] paw for treats. At the end, kids get signed postcards (by B'Lou who is authorized to sign for her)," said Gairing.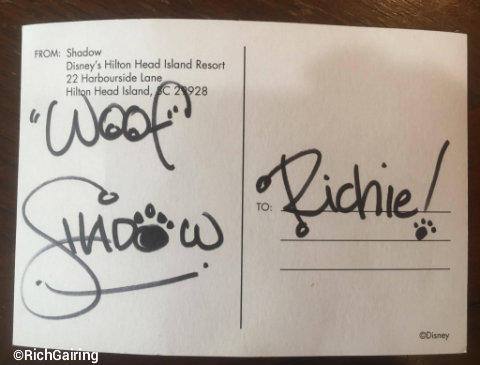 The lovable golden retriever also is scheduled for the Welcome Home with Shadow & B'Lou Crabbe event, which is another fun meet-and-greet.
"We feel that if we did not attempt to see Shadow, we may have missed her," Gairing said. "I think our vacation, seeing her, was enhanced, and she added to the fun and charisma of the resort."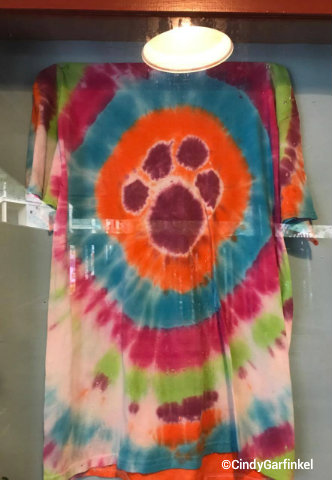 Guests who want to take home a reminder of Shadow can find golden retriever puppy stuffed animals in the gift shop or they can make paw print tie-dye shirts during a group activity. Other special souvenirs are the 25th anniversary Disney Vacation Club Dooney & Bourke bags that feature a pattern of icons from each DVC resort. Of course, Shadow is among the images. These bags have been sold periodically to members through the DVC website.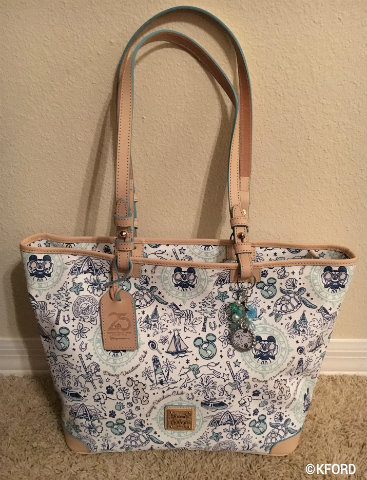 Disney's Hilton Head Island Resort is a more low-key vacation than visiting one of the hotels at Walt Disney World.
"The main resort is just rooms, a pool, fire pit, fishing pier. The beach house is about 1 1/2 miles from the main resort and has a pool, bar, snack bar and is right on the beach," Garfinkel said. "They run lots of activities throughout the day – different crafts, pool games, different tours, etc., but overall, that's about it. Obviously, there is the whole island to explore and Savannah is about an hour away. It's a much less hectic trip than the theme parks, but everything still has that great Disney touch, great customer service, and the cast members are phenomenal. You see a lot of the same ones year after year."