Some of the following images come close – I think – to forming classic Hidden Mickeys. Of course, some collections of circles are more convincing than others. What do you think of these?
In Epcot, along the "Frozen Ever After" Standby queue, at one point you walk through Oaken's Tokens shop. Circular impressions on the fireplace might form a Hidden Mickey? (Thanks to Samantha Ann).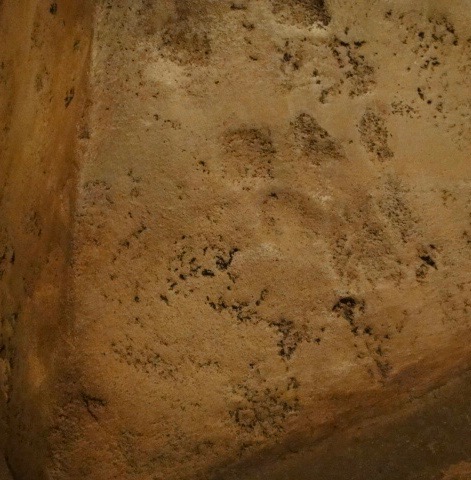 Along the Standby queue of Expedition Everest in Disney's Animal Kingdom, the bottom of a necklace in a display has circular elements that may suggest someone we know? (Thanks to Frankie DaSilva).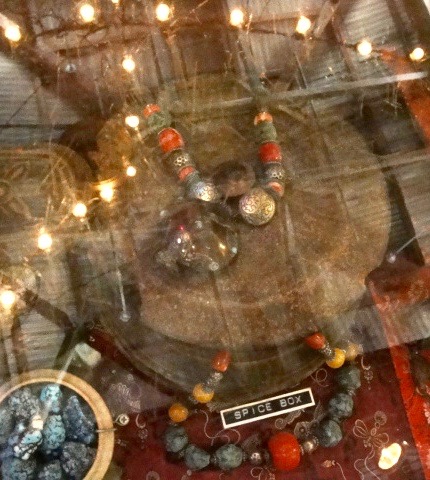 Many of us are scouring Animal Kingdom's Pandora for Hidden Images. What about these large circles on the ground not far from the entrance to "Avatar Flight of Passage" – a Hidden Mickey?

Inside the Welcome Center at The Landing in Disney Springs, a painting entitled "Expo 1950" hangs high on a rear wall. At the left side of the painting, three of the balloons in a cluster suggest a classic Mickey, or not? (Thanks to Iris and Zachary Herron).

This next one looks convincing to me. Find it at the Carousel of Progress at the Magic Kingdom. In the last scene, one of the final images you see to Mom's right as you rotate away is a small fruit basket with a blue ribbon on top. A tiny black classic Mickey is in the basket at the left side. (Thanks to Jack Lynch).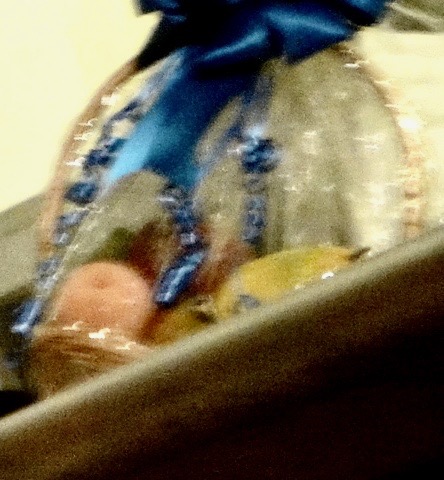 On with the Hunt!